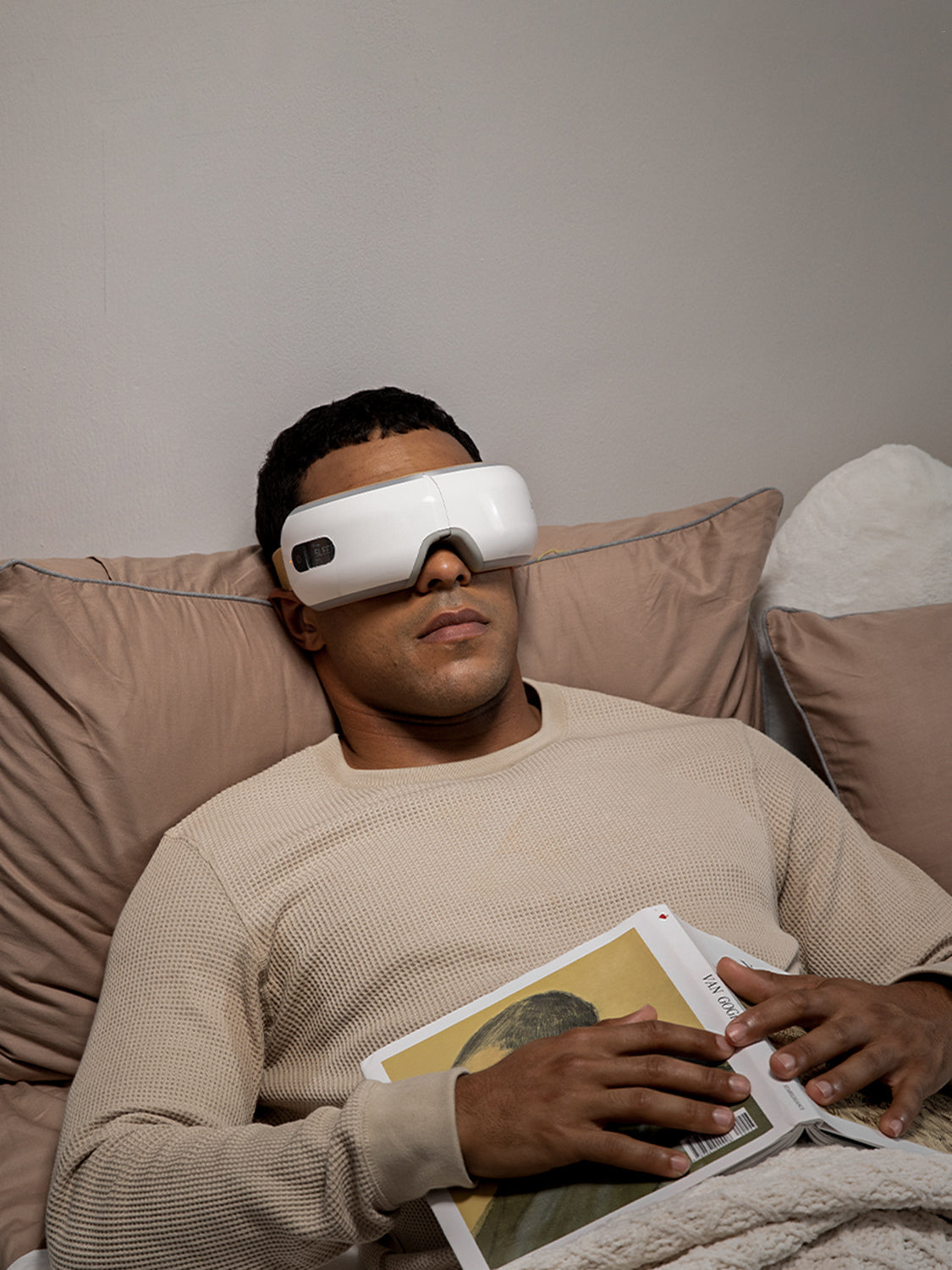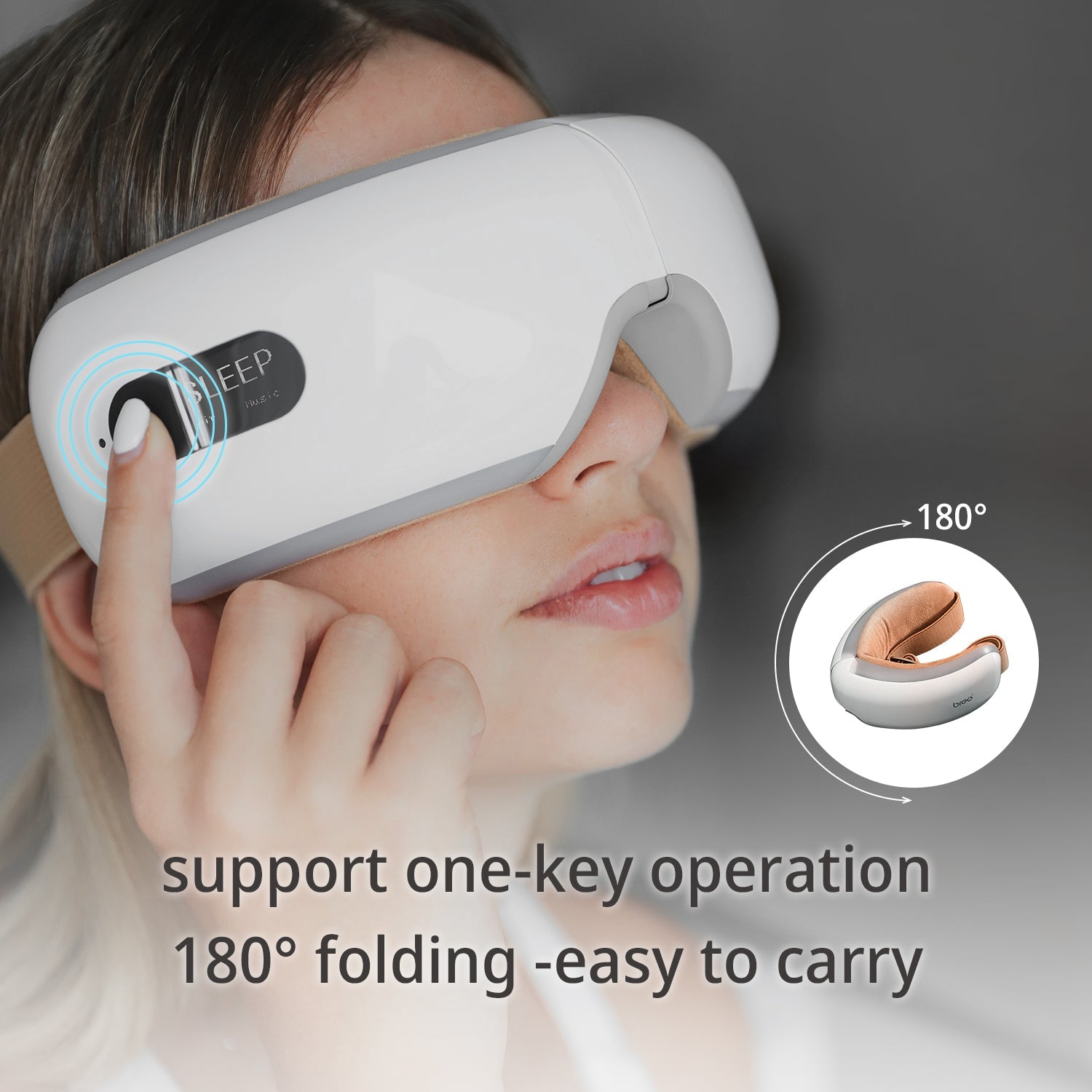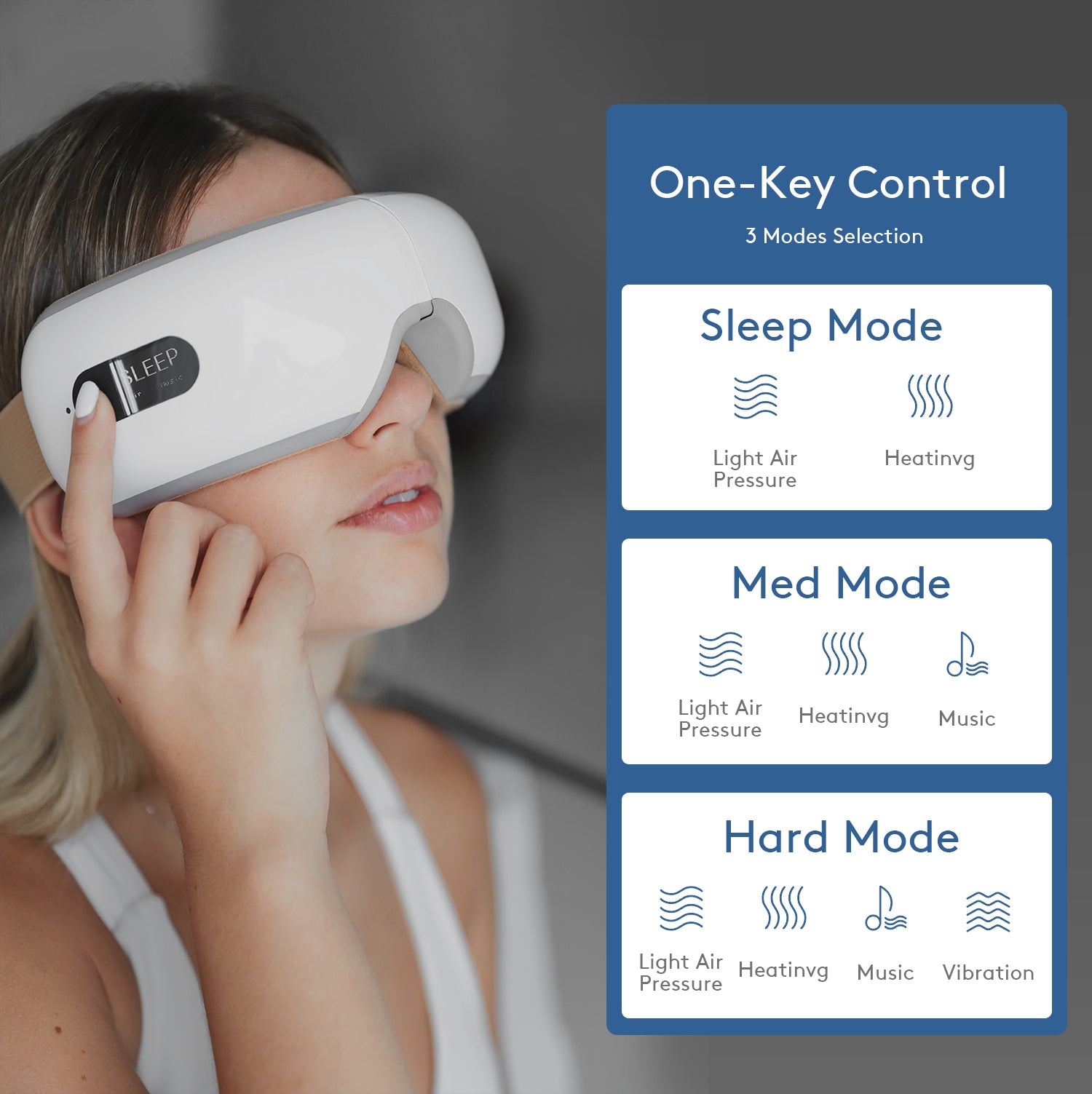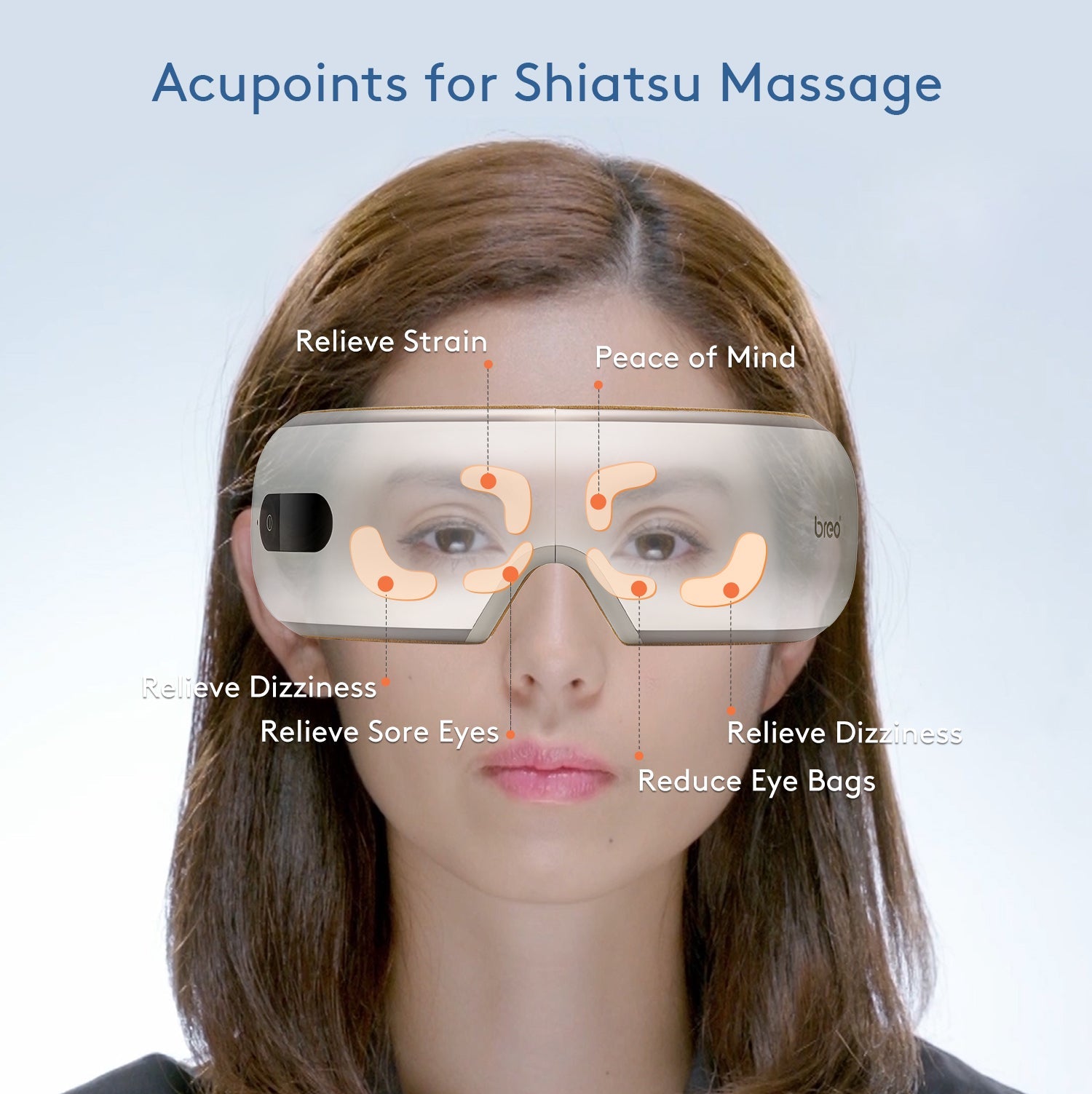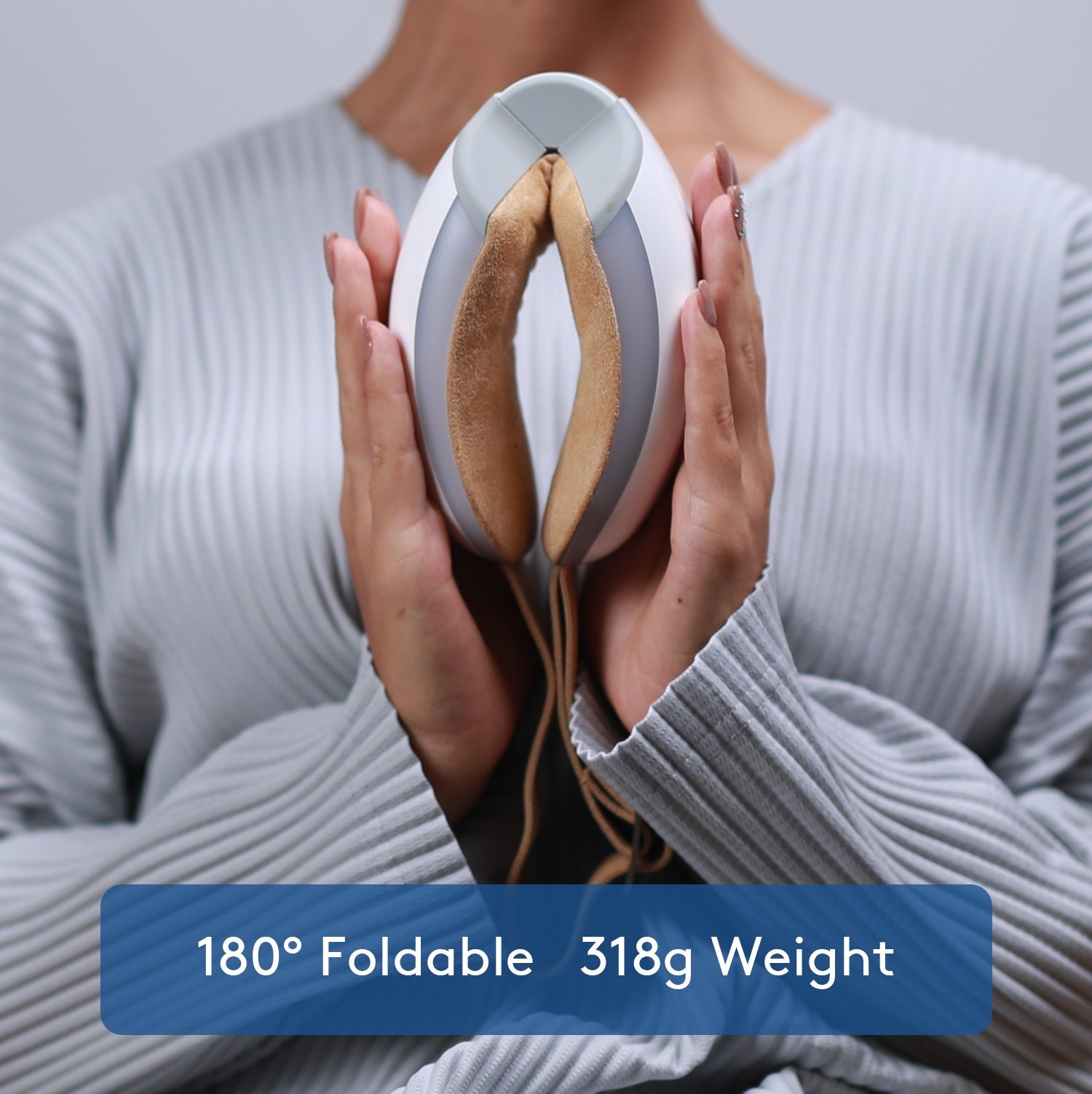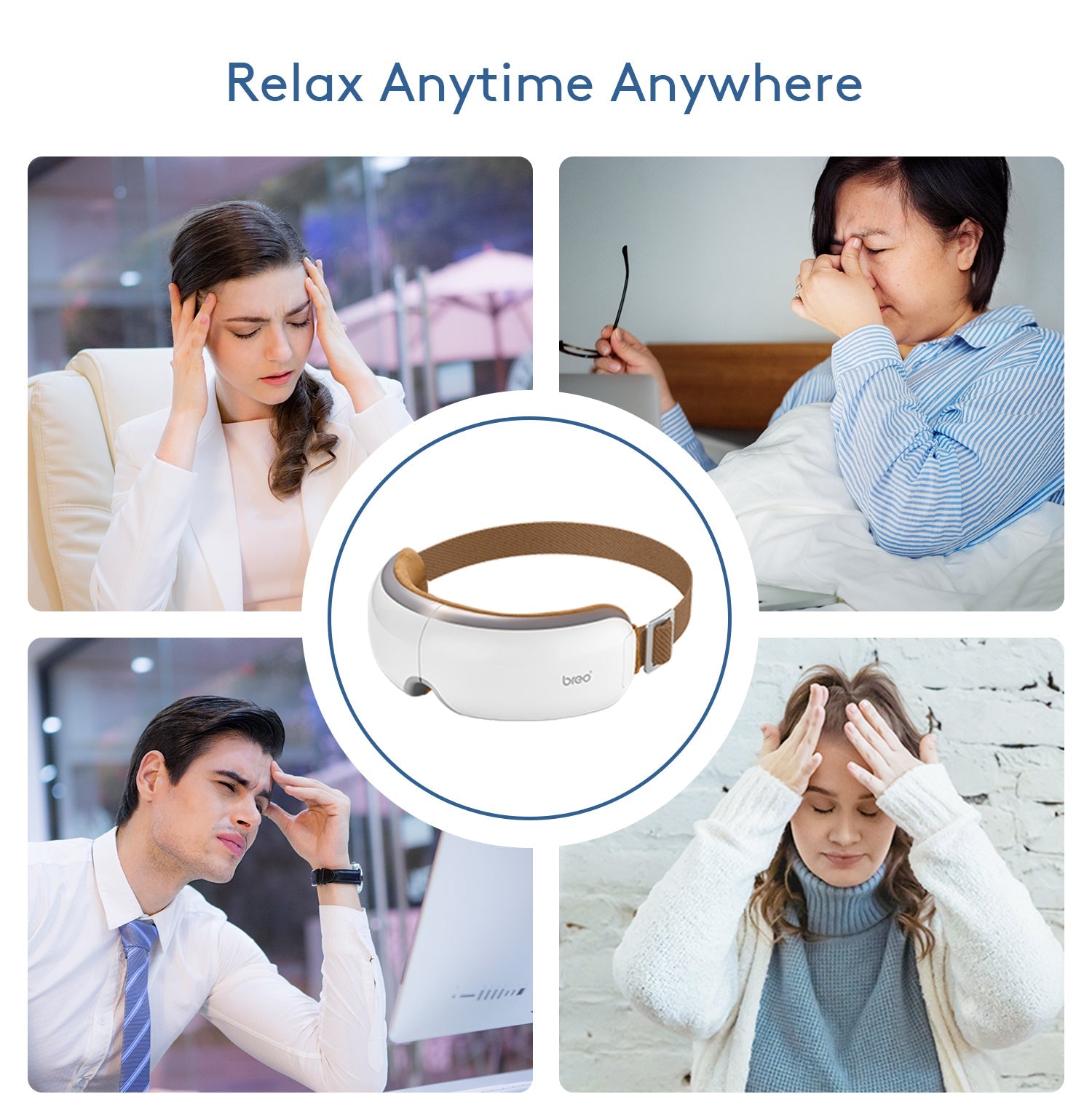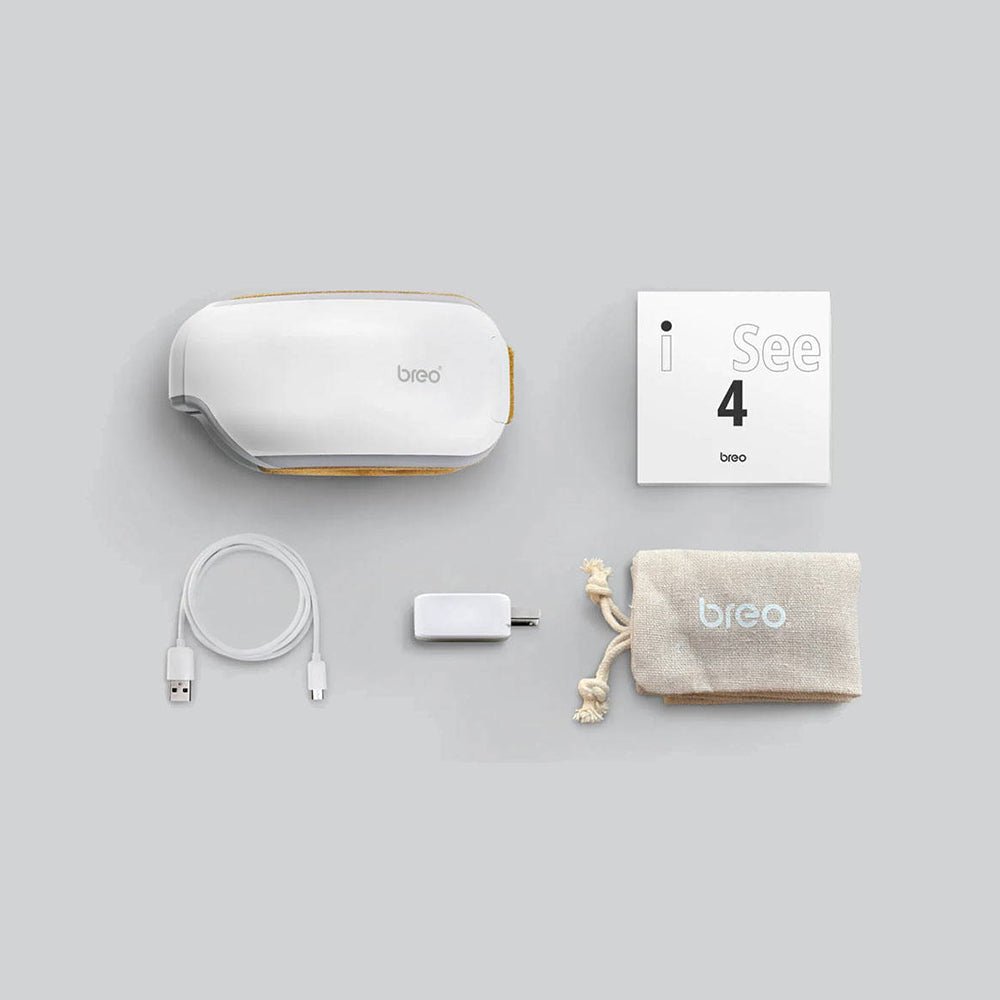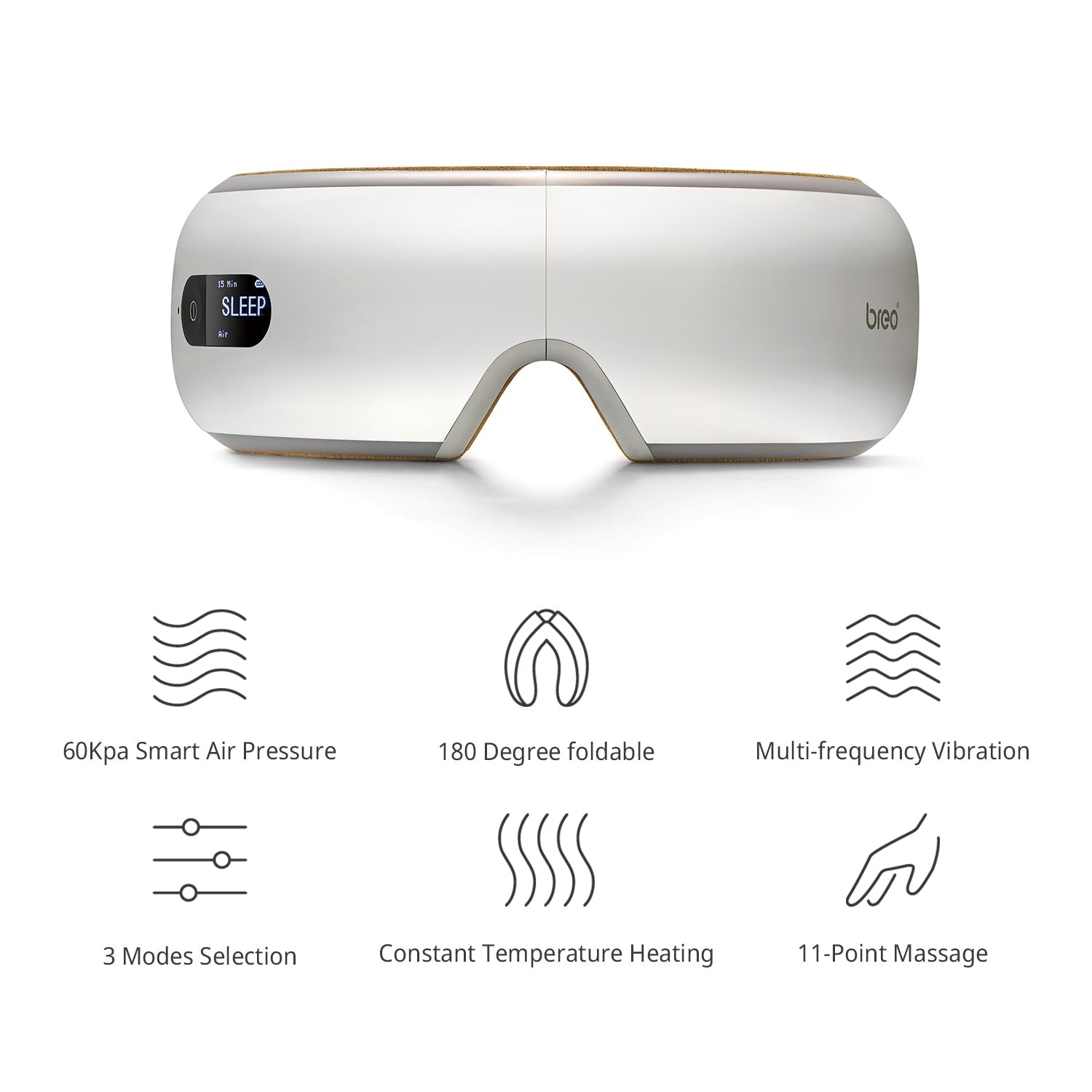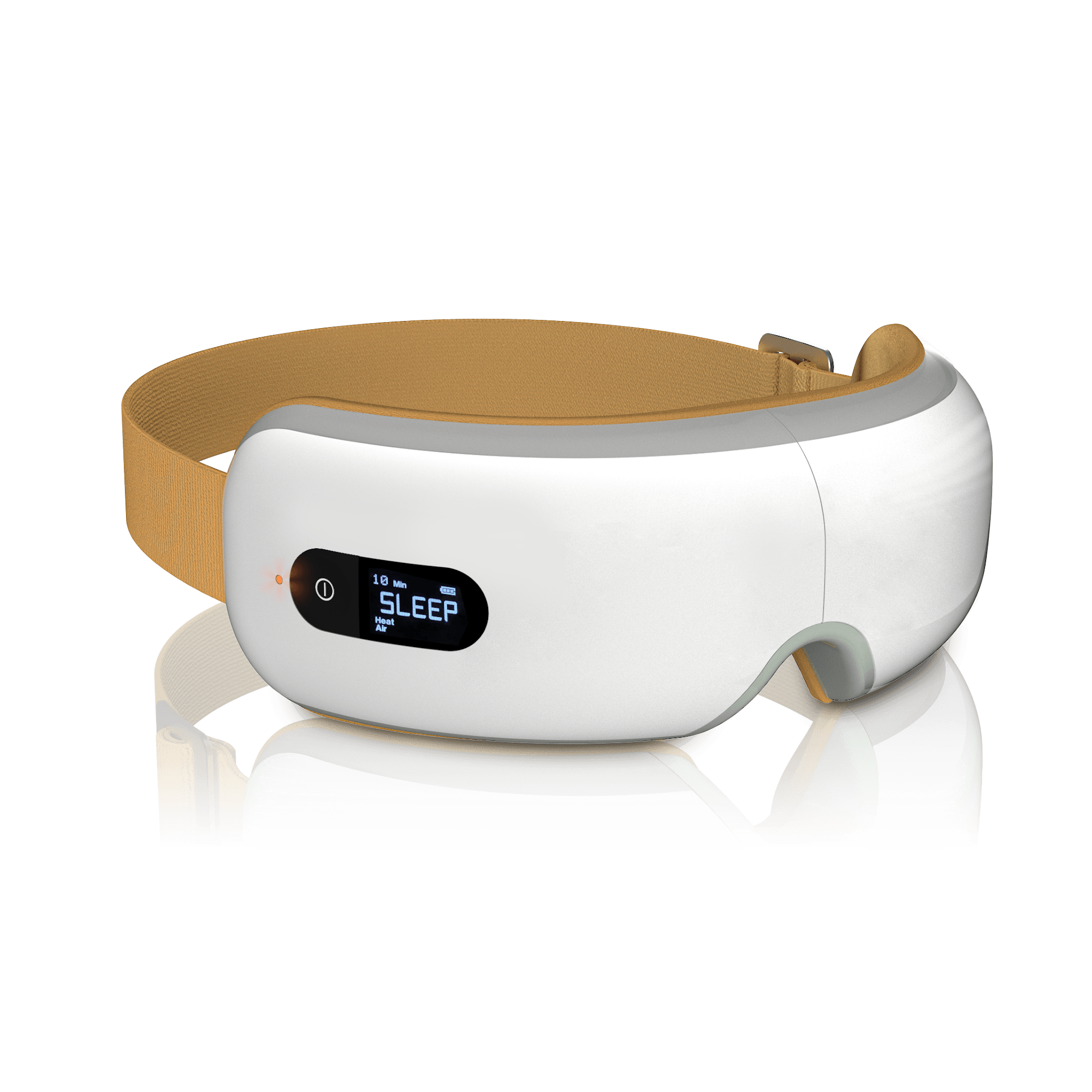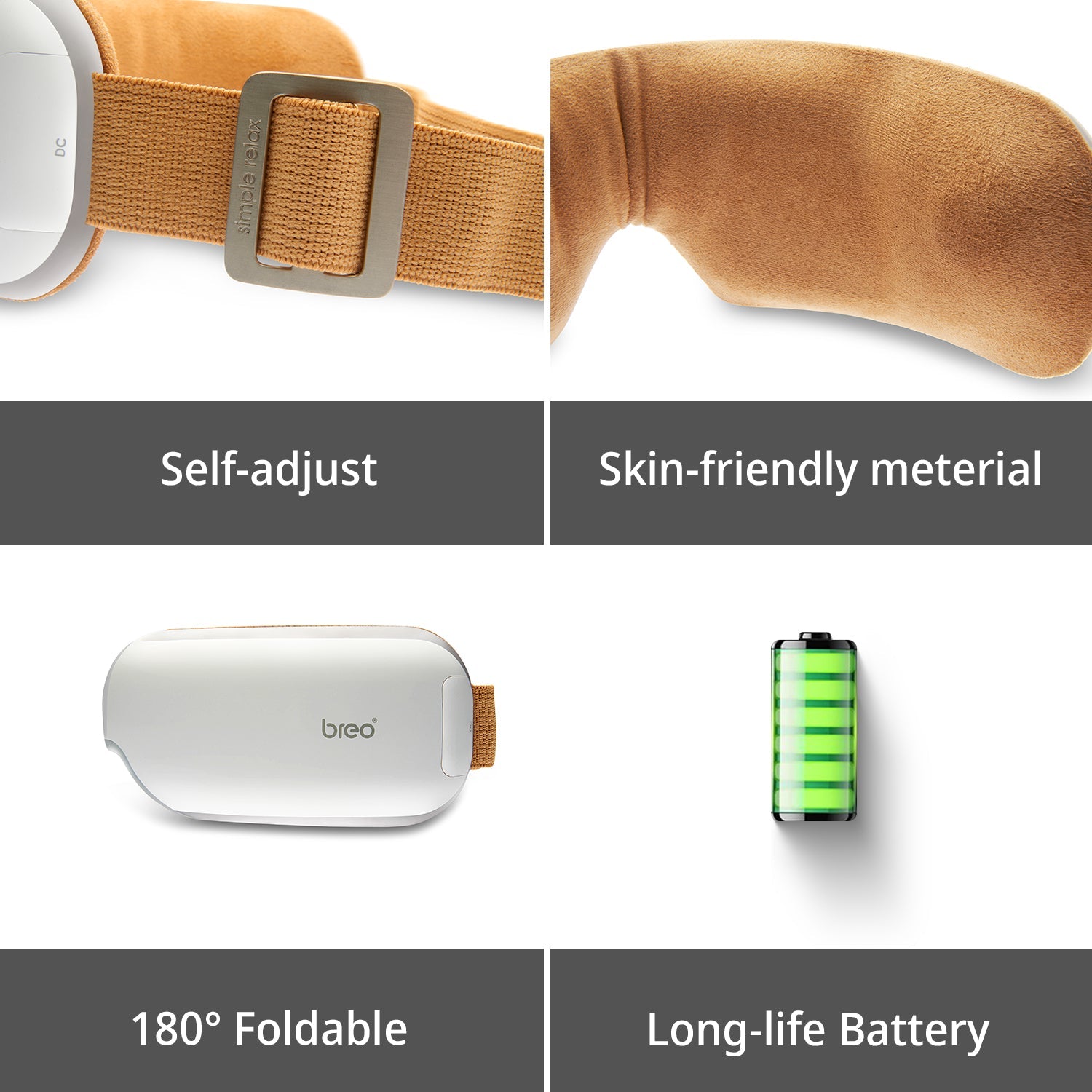 Eye massager equipped with precise temperature and node technology
Free Standard Shipping | 30-Day Return | One-Year Warranty 
Please be advised that all our products are designed for US standards, but the voltage is compatible with 100V-240V. You can use your own country's adapter to use our products. Please make sure to double-check before placing your order.

Breo iSee4 eye massager gives much-needed relief from eye strain after a long time reading, distance learning, or working from home in front of the screens. Benefit yourself from a pure eye massage with pleasant warmth at the end of the day!

While hot towels can not guarantee the exact temperature constantly, iSee4 can easily maintain a constant temperature and heat function of around 107.6℉ to relieve dry eyes. iSee4 can be folded for easy portability so you can take it with you wherever you go, better relax during your business travels.
A Pioneered Eyestrain Saver.
Bring relief to strained, tired eyes - faster & quieter.
The new iSee4 is built to benefit users with much more efficient, precise heating and kneading technology. Even though we've been making eye massagers for decades, for the new iSee4, we began with a clean slate. 
What's Improved
Optimized Heating Algorithm
Advanced Motor
Redesigned Airbags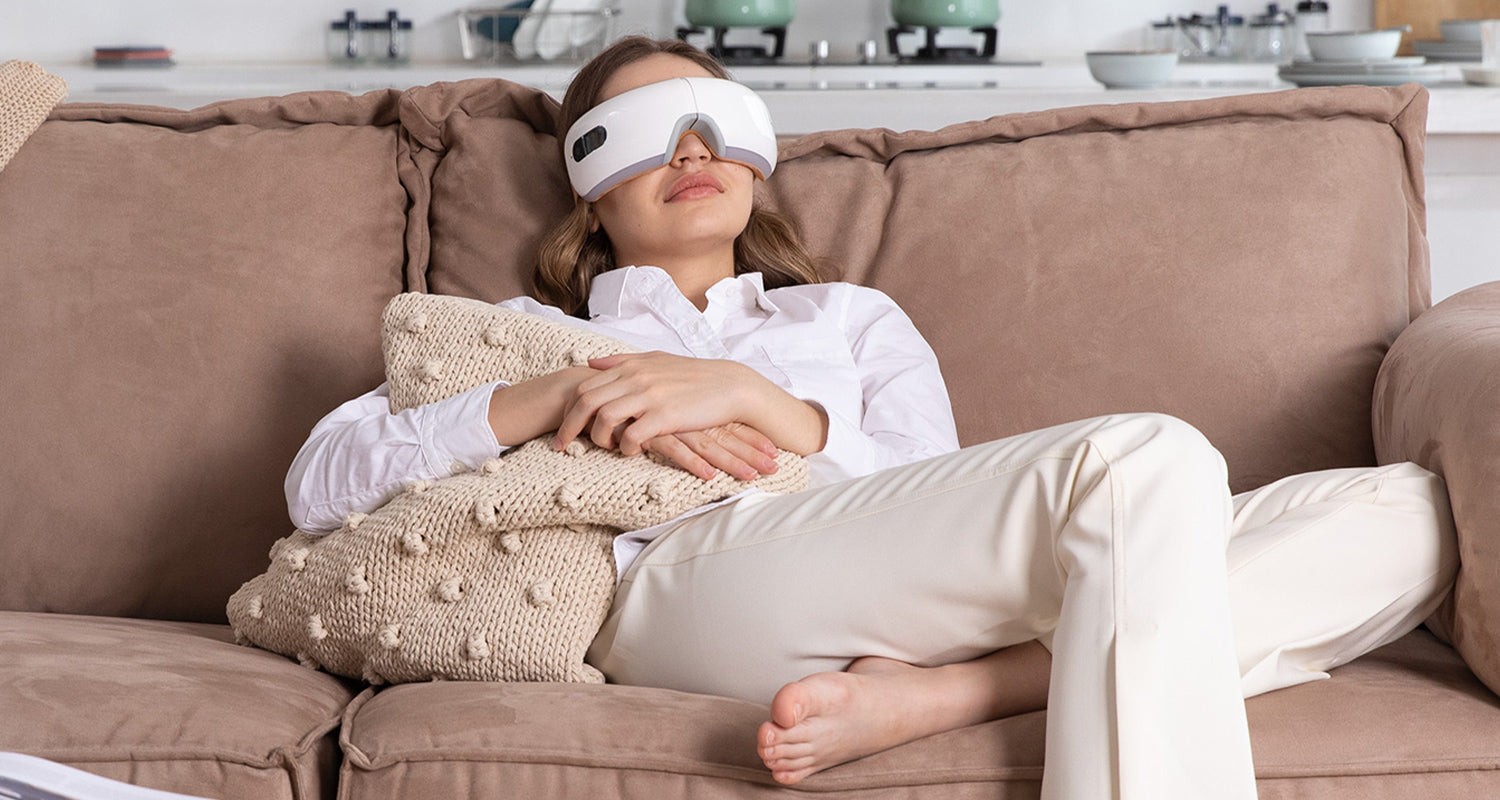 A New Level of Eye Relief Excellence.
For fast, quiet, comfort eye relief.
Upgraded with the noise-reduced motor, refined airbags designs, and advanced heating algorism, it stands out among the rest because it can more precisely control intensity to relieve eyes for better results. 
The Better, Quieter Built-In Motor.
A low-noise, comfort, warm nap anywhere, anytime.
The motor was updated with better quality. The audible noise of the built-in motor reduces to 50dBA, from 60dBA. 
Removing natural sound is another undoubted decision for breo to provide a better eye relief experience.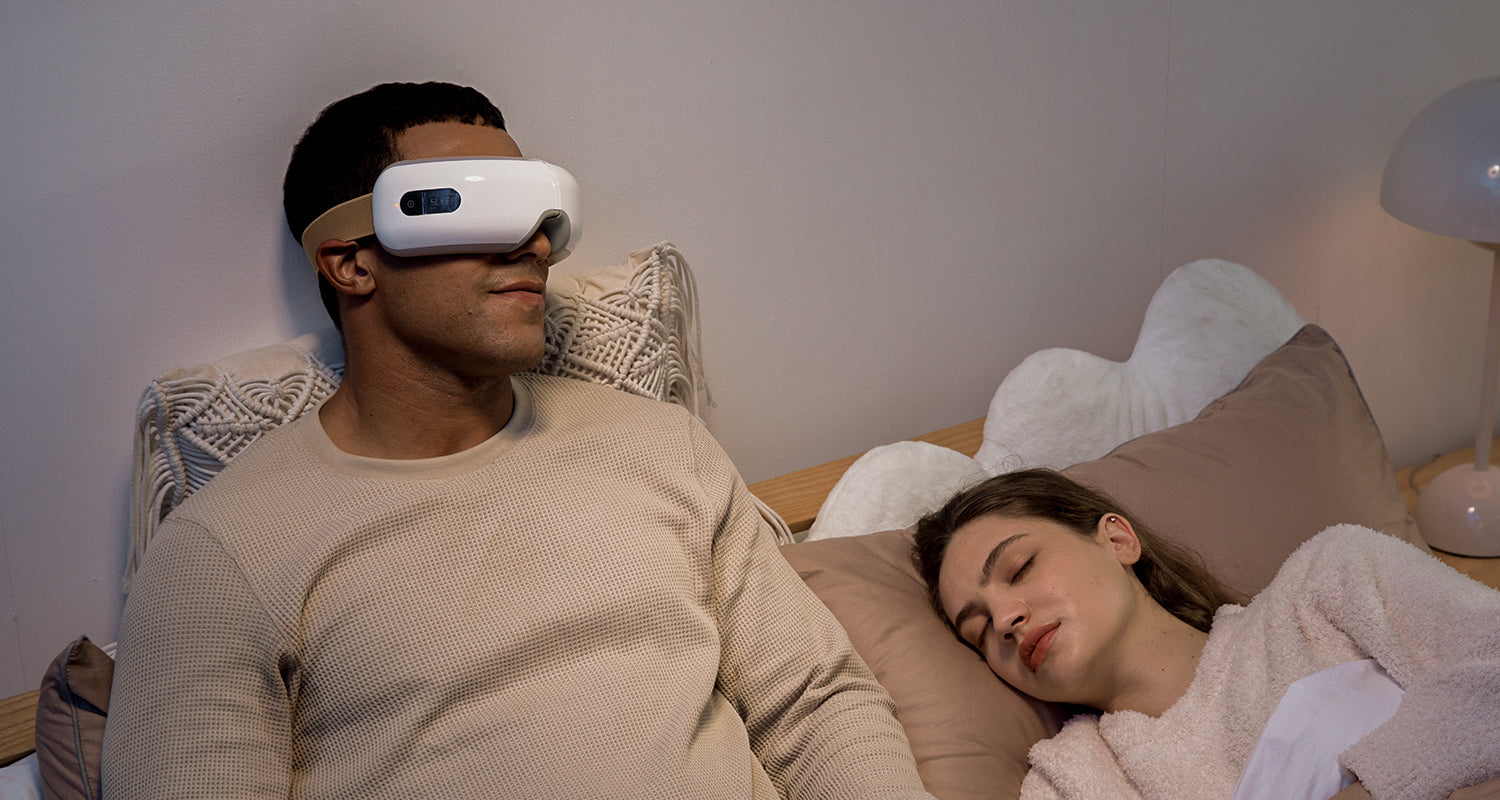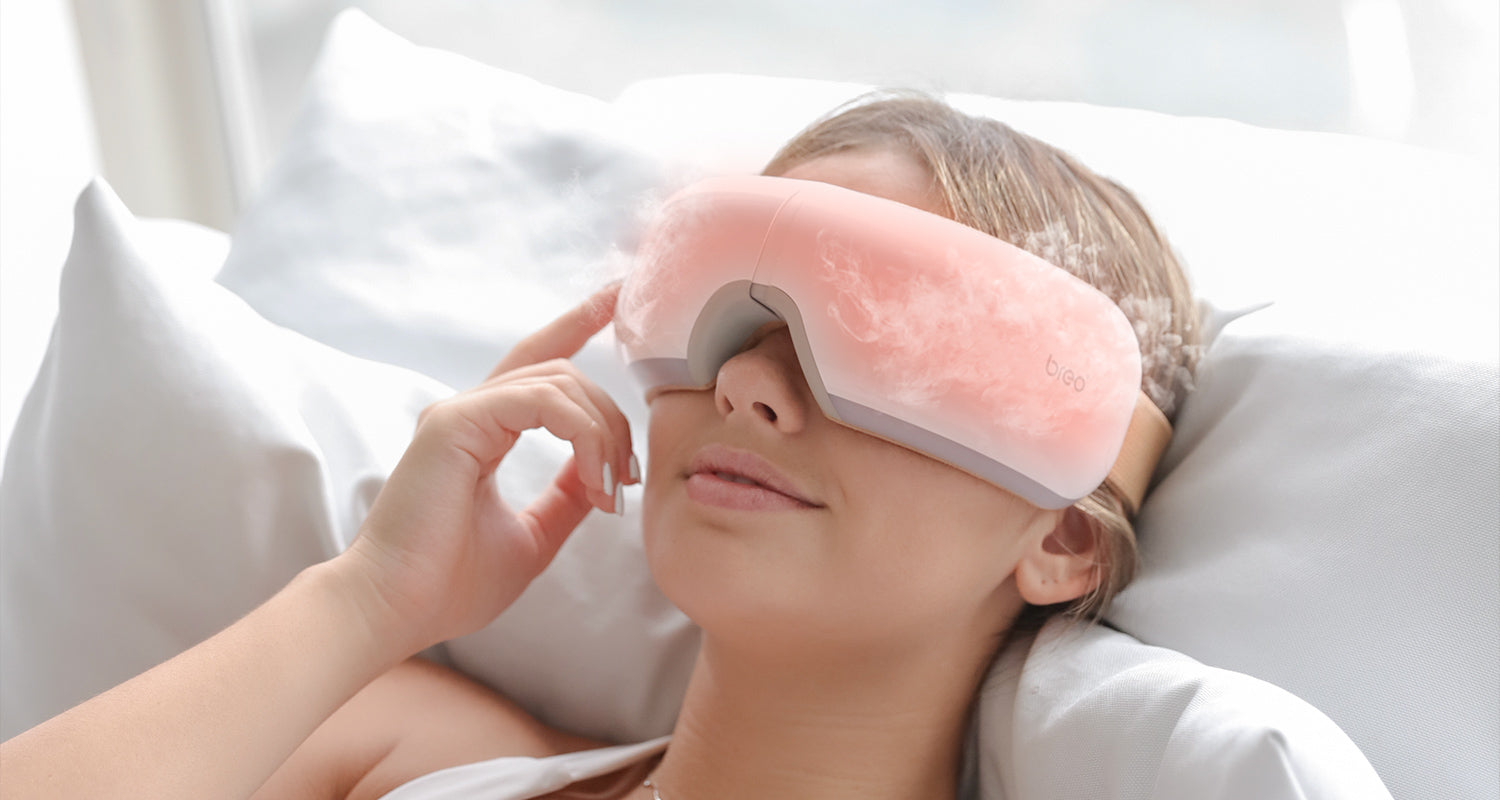 Thermal Powered Massage.
Find faster healing via optimized heat.
Enjoy the new level of eye relief excellence within 30 seconds. We optimize the new iSee4's heating algorithm, powering at a targeted 107.6°F for a consistently warm massage that's guaranteed around the eye area faster.
Designed For Ultimate Massage Quality.
Enjoy superior eye massage with redefined airbags.
We refined the details of airbags, creating a new class of eye-touch massager with a form an exceptional seal for size adjusting, maximizing comfort, fit, and stability.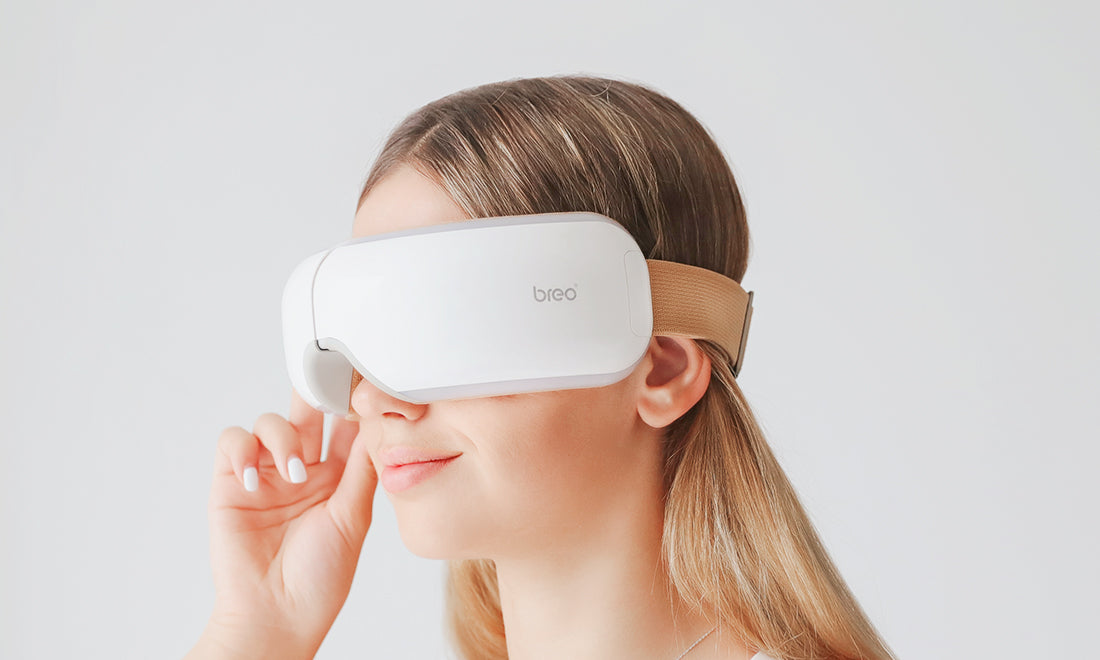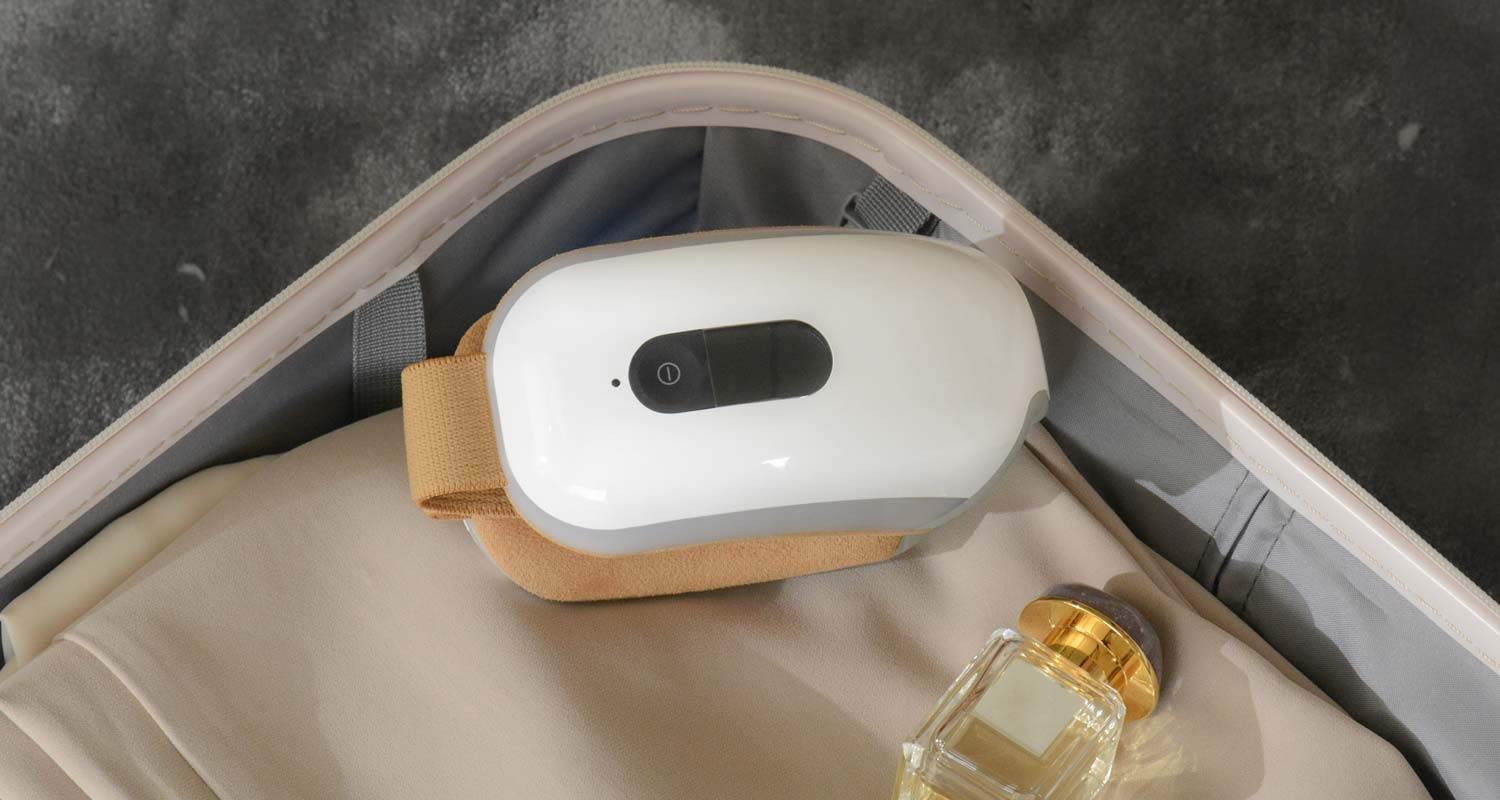 Patent-Protected Innovation.
For the most effectual in-home massage.
The new iSee4 is a uniquely innovative product built with an orbital design, an ergonomic shape and ultra-effective floating orbit-and-inner-chamber technology. 2.5 hours of battery life provide users with long-lasting convenience. 
The Arrival For The Fittest.
The one-size-fits-all for all-day comfort.
The one-size-fits-all the new iSee4 can self-adjust to every user by each component designed based on the form of the human eyes and face shapes. It's constructed with a wide elastic band to hug every head size.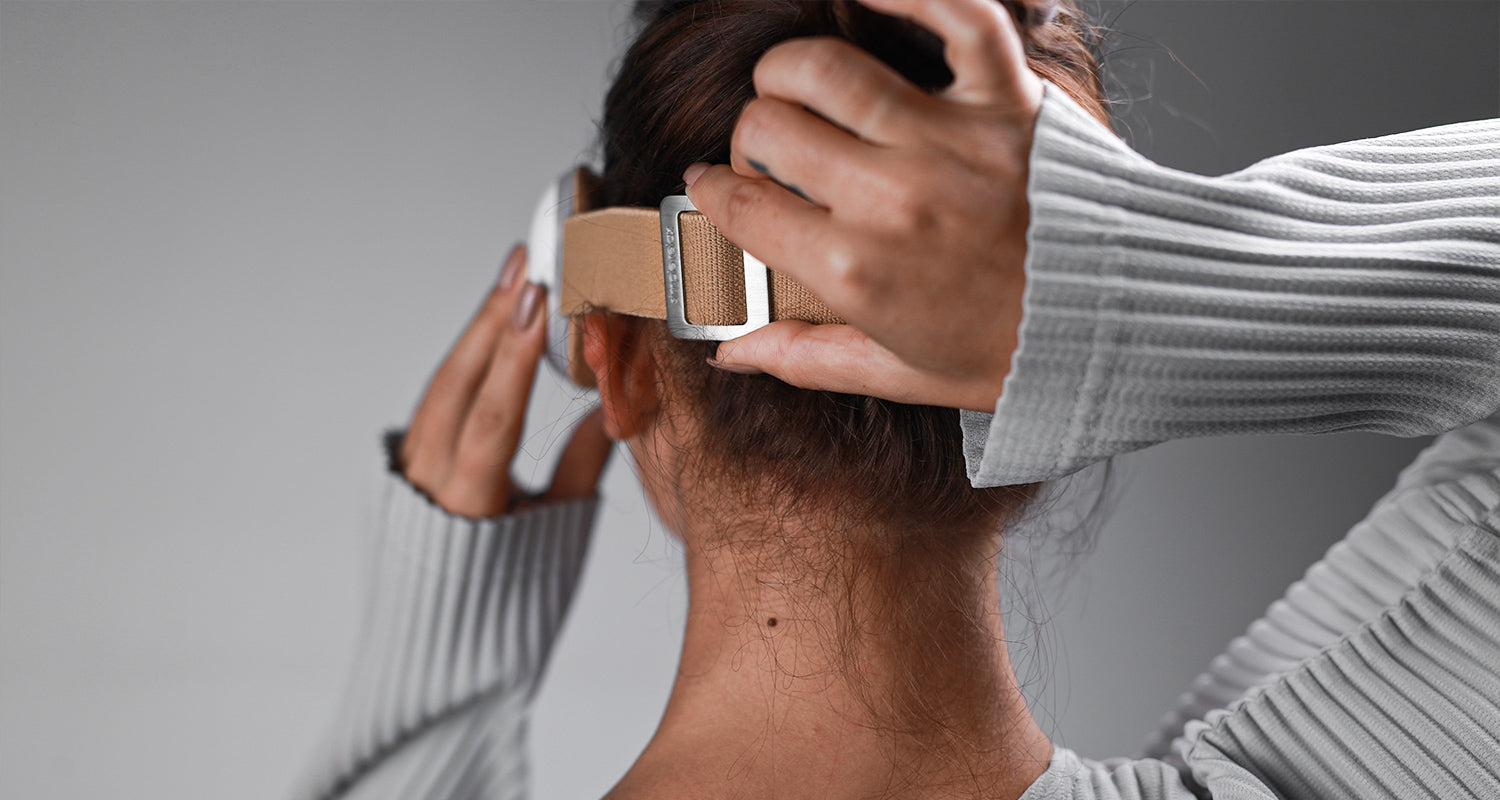 PRODUCT NAME:
breo iSee 4

MODEL:
iSee4

BATTERY LIFE:
1.5hrs (+-0.5h)

MATERIALS:
fabric / ABS

COLOR:
ocher / white
CHARGING TIME:
2-3 hrs

INPUT:
5V⎓

NET WEIGHT:
318 g

CHARGING PORT:
Micro USB
DIMENSION:
L8.18 x W2.99 x H4.17 (in)

BATTERY CAPACITY:
1500 mAh

ACCESSORIES:
adaptor / charging cable / storage bag / pouch

POWER RATING:
5 W
Q: How to charge iSee4?
A: Please follow the instructions to power on the device appropriately:
1. Open the lid of the charging port in the bottom of the rear cover of the master unit.
2. Plug the power cord into a wall outlet. We suggest using a surge protected power bar, and plug the other end into the DC jack under the rear cover.
3. The indicator of power on the LCD screen flashes during charging; the flash stops when fully charged.
4. The product cannot be operated while charging (if the product is charged while operating, it will start the self-protection program and stop operating automatically).