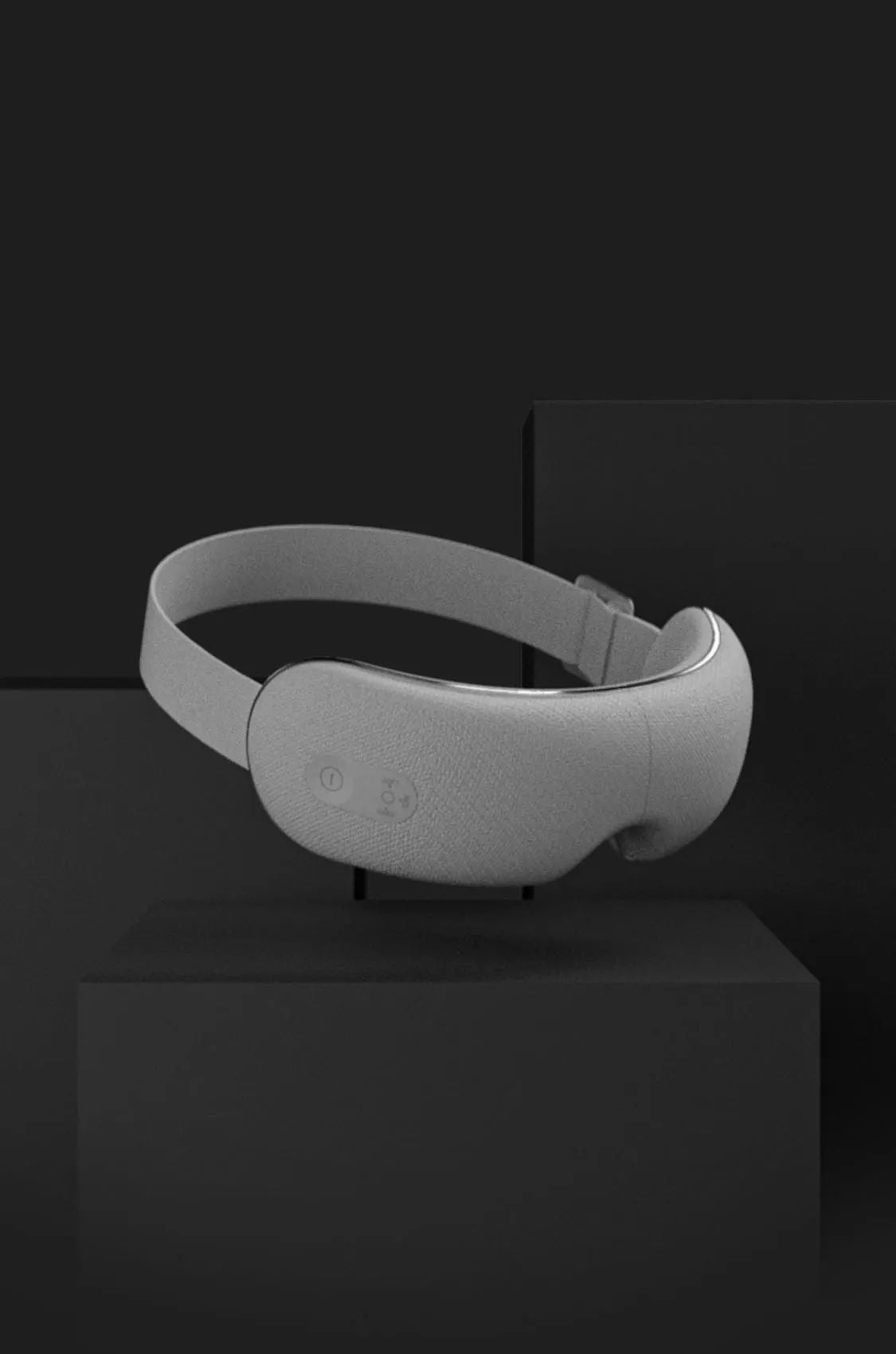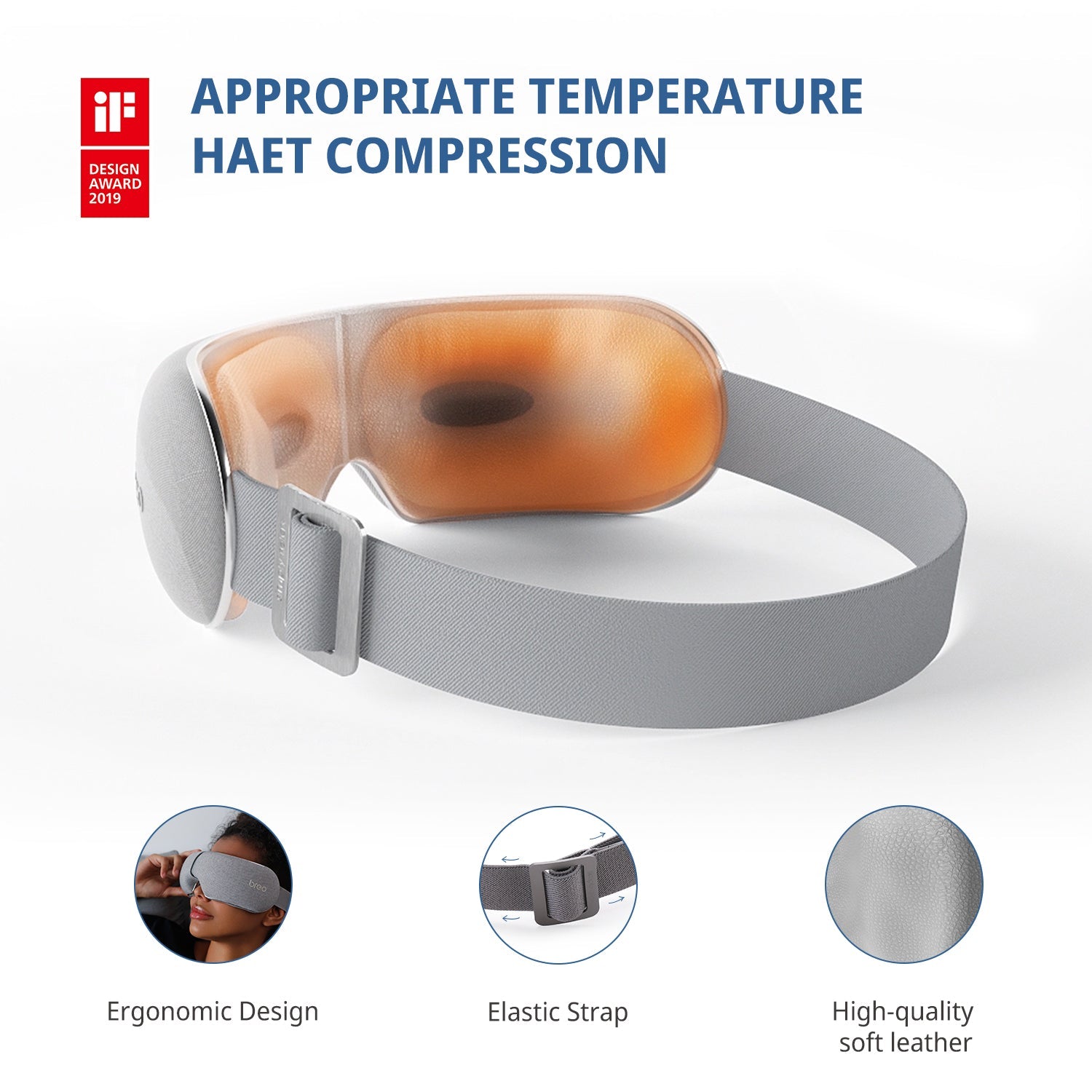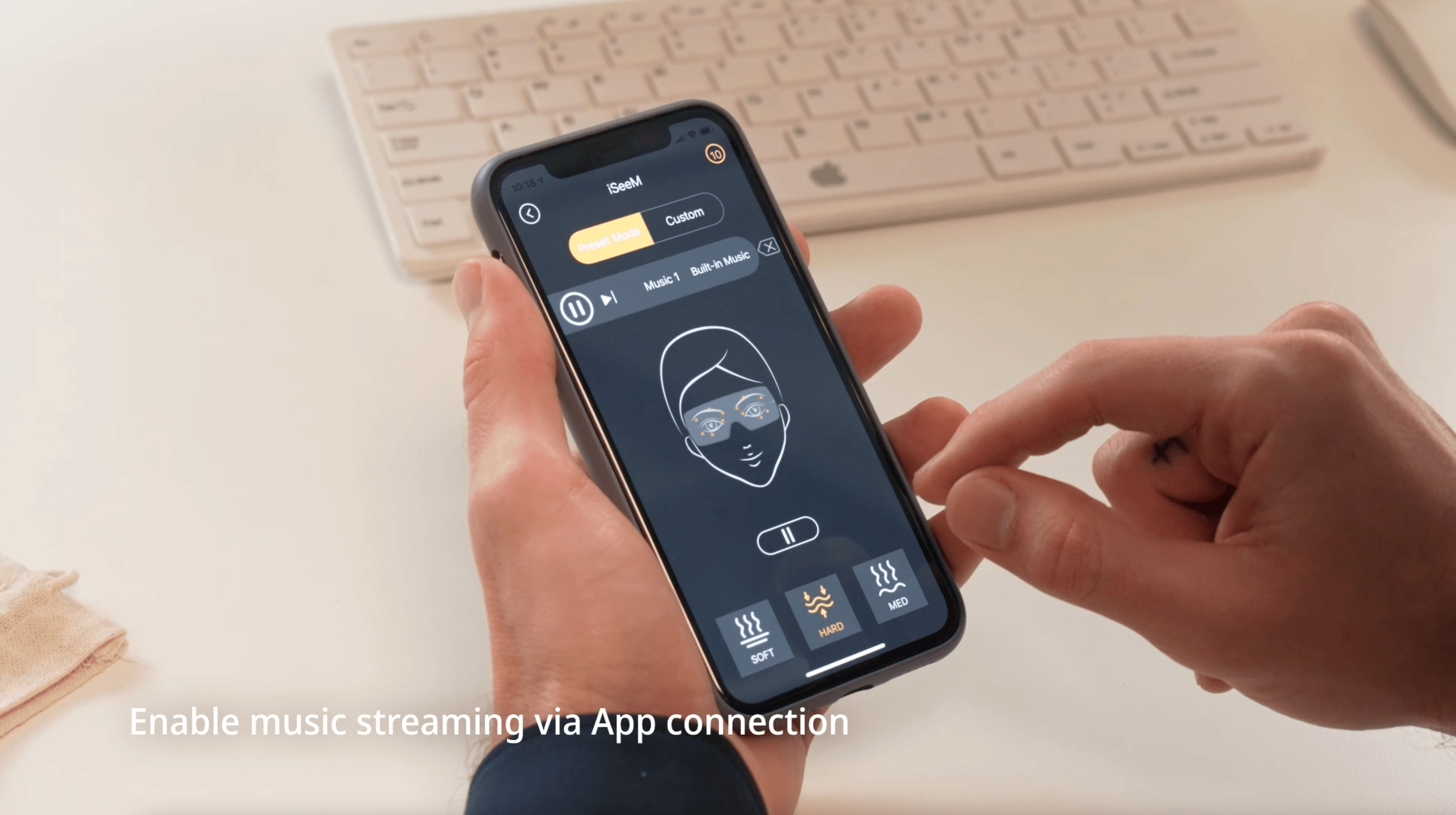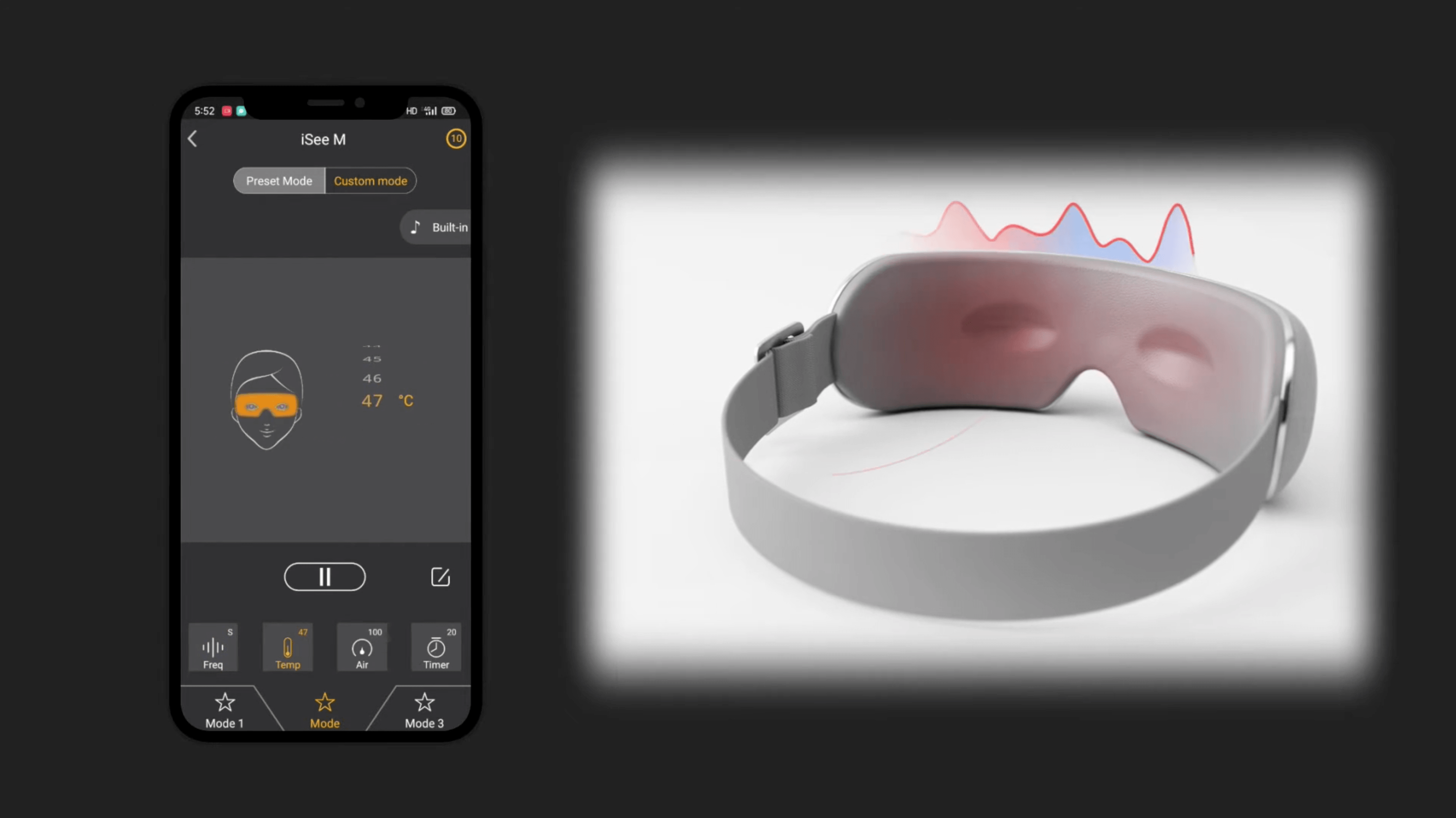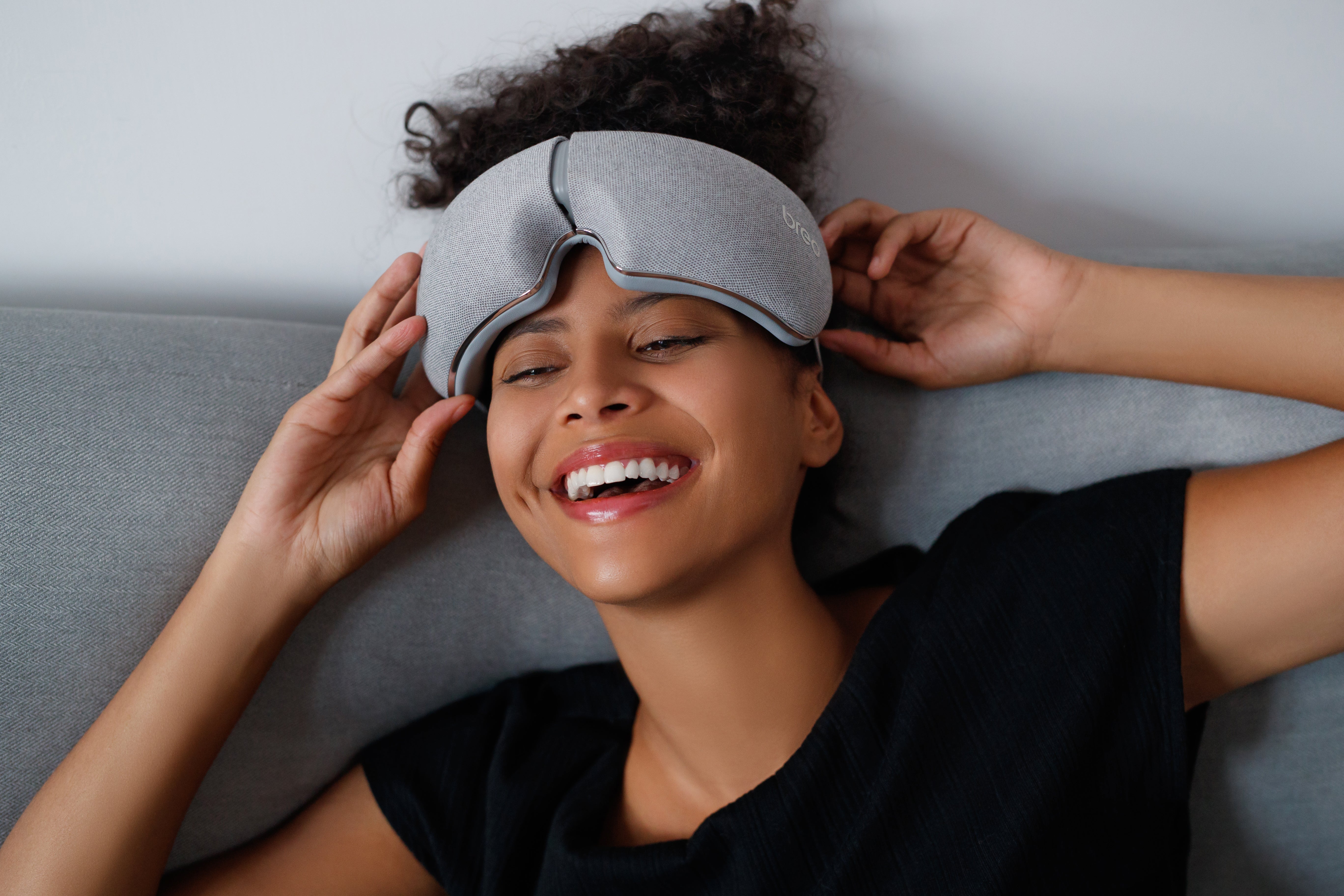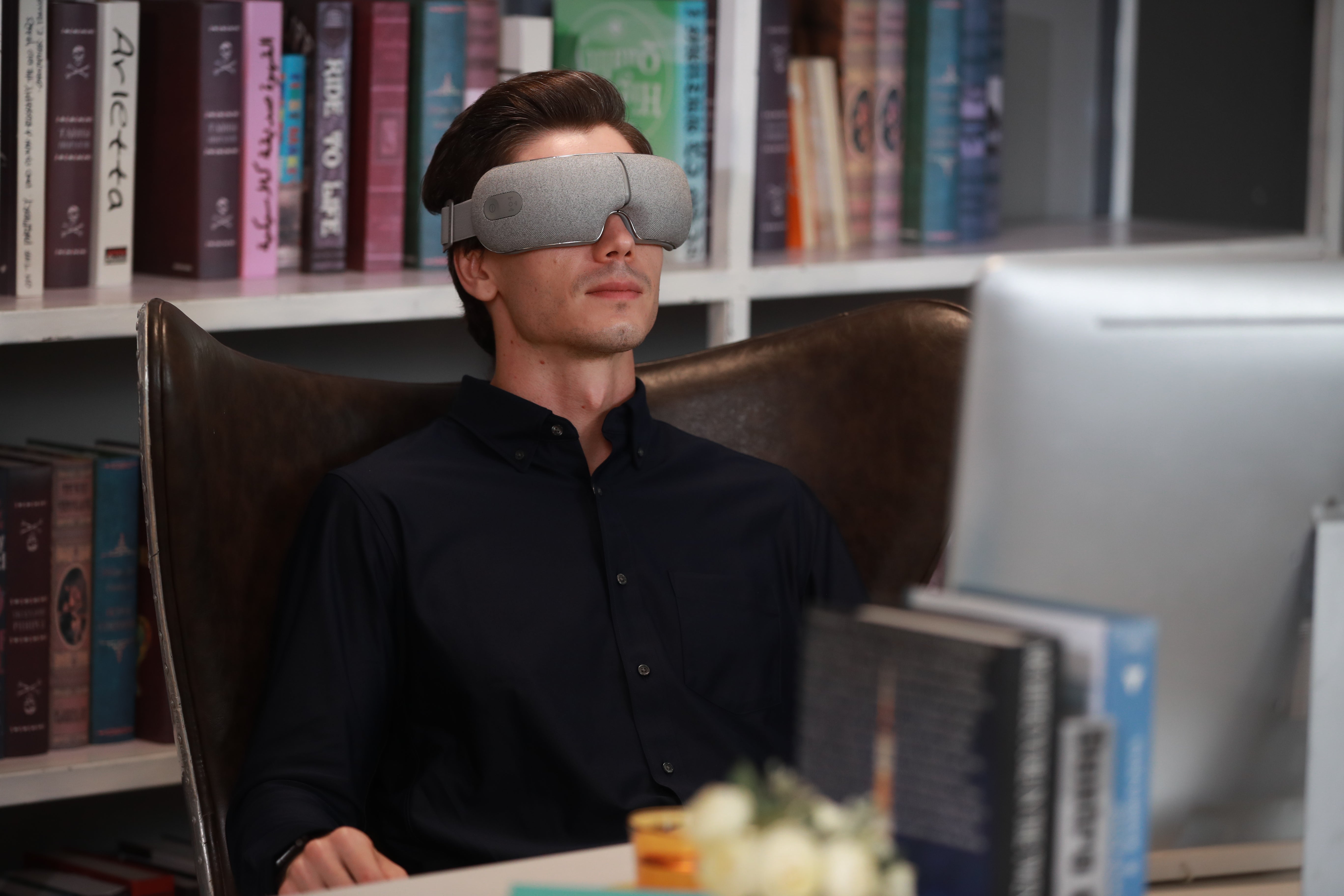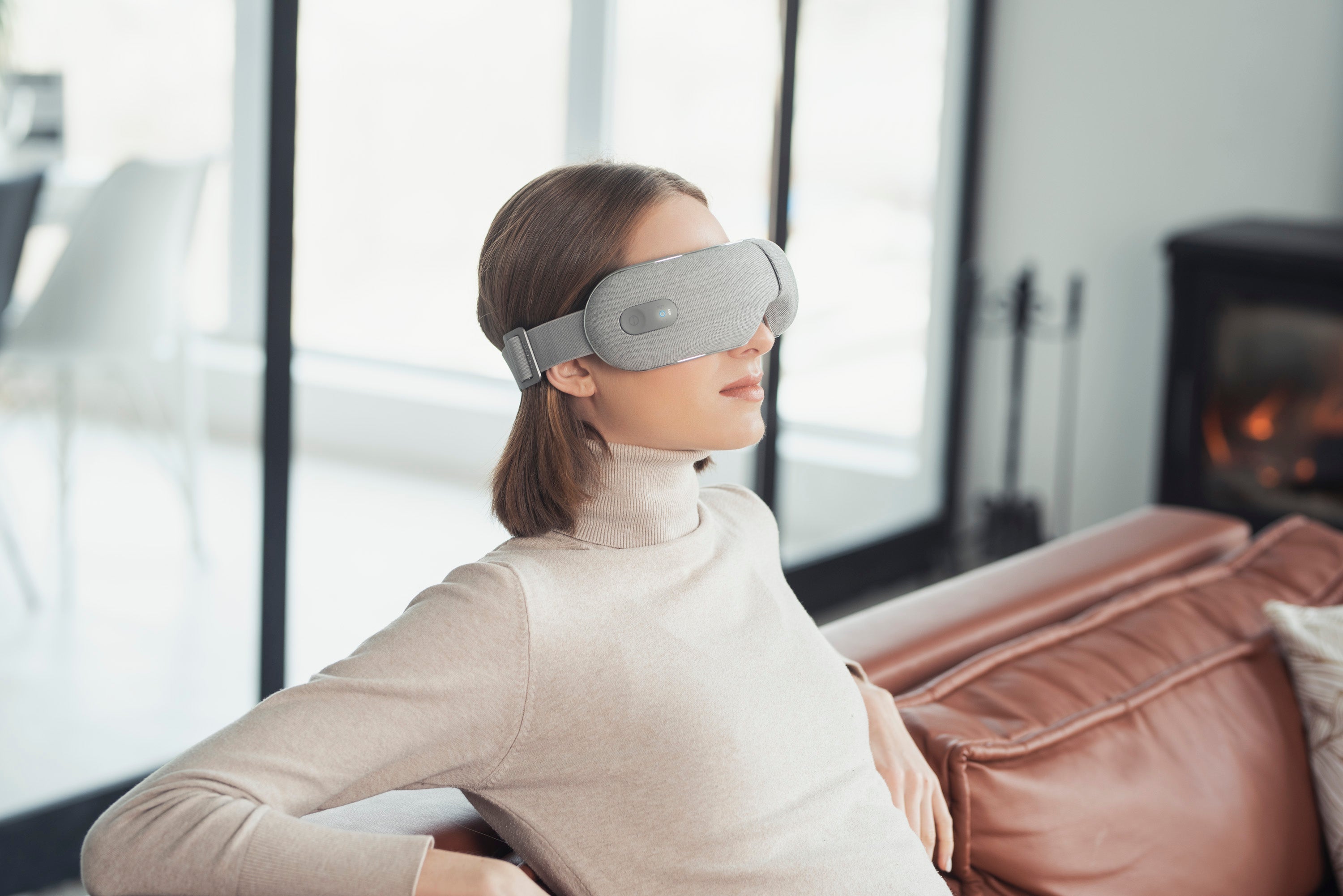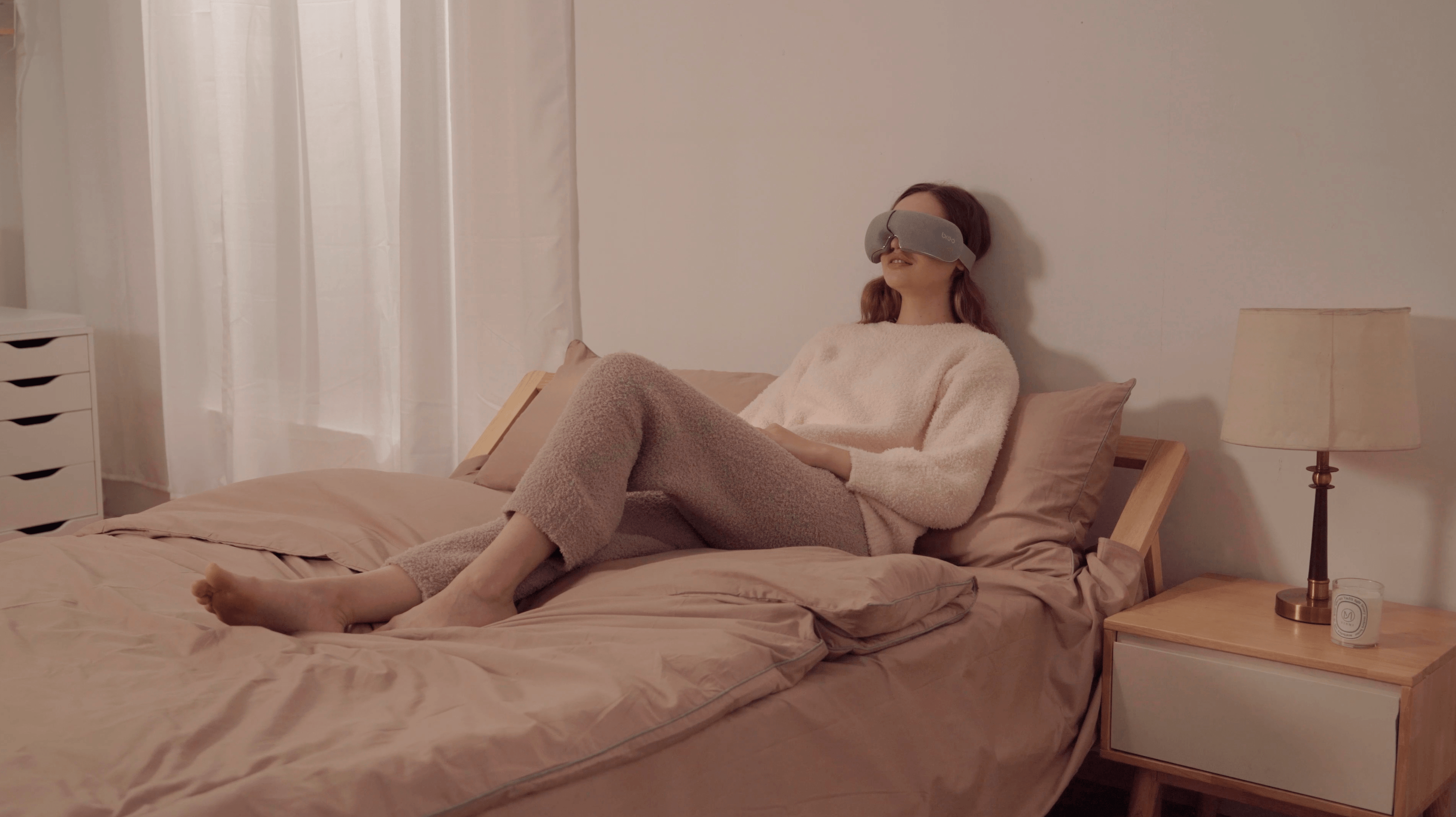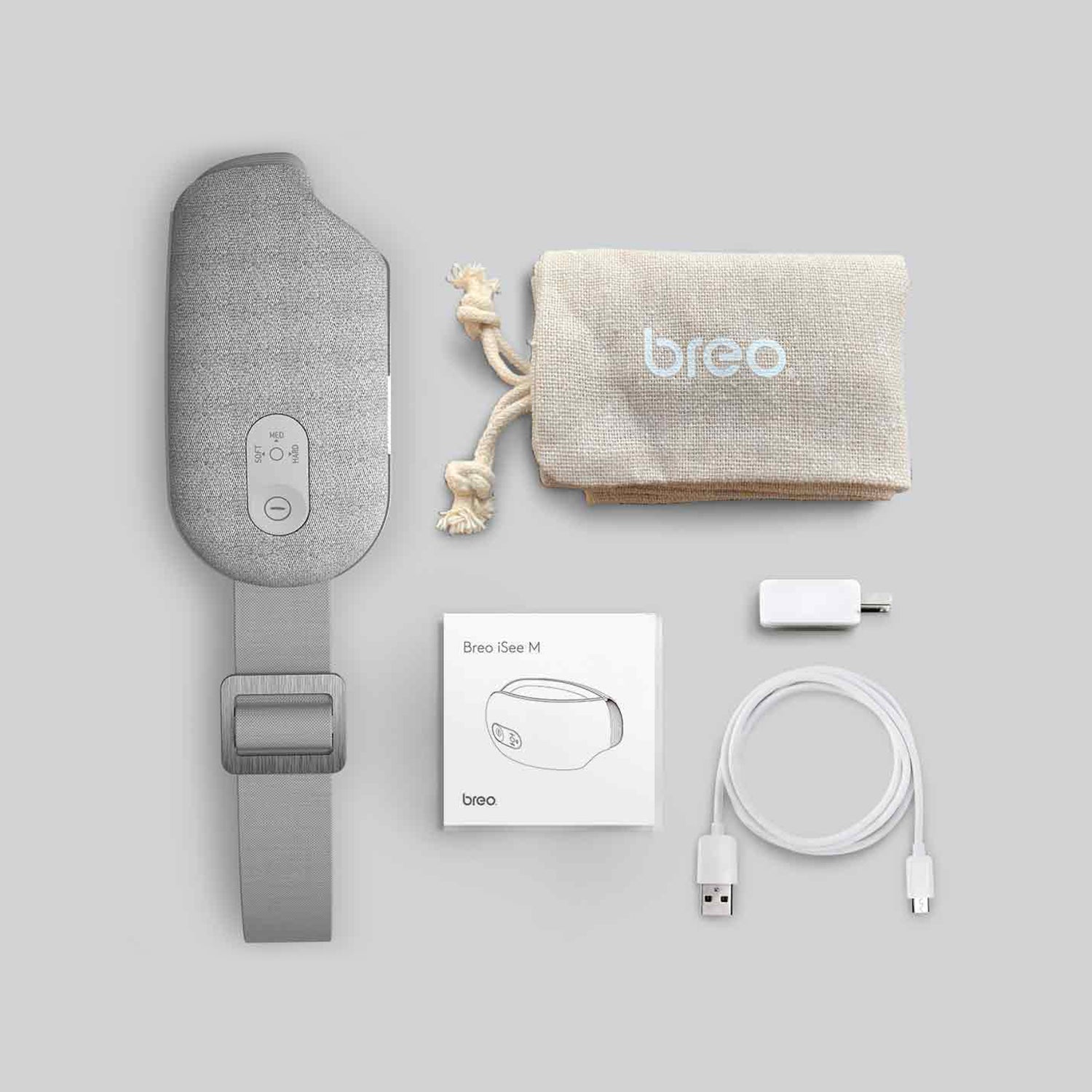 Melt away eye fatigue with fully customizable pressure and heat compression techniques.
Free Standard Shipping | 30-Day Return | One-Year Warranty 
Please be advised that all our products are designed for US standards, but the voltage is compatible with 100V-240V. You can use your own country's adapter to use our products. Please make sure to double-check before placing your order.
Equipped with intelligent airbags and heating technology, the Breo iSeeM eye massager by Breo offers a 100% controllable eye massage by aligning with your personalized wellness routine via Breo smart App to fits your need the best.
Breo iSeeM eye massager is specialized in relieving eyestrain, reducing eye fatigue, and everyday relaxation.
Upgrade Your Eye Care Routine With
Fully Personalized Relief Journey.
Unlock with breo App:
1. Targeted soothing heat from 42 to 47°C (107.6-116.6°F).
2. Eye care routine duration from 3 mins to 20 mins. 
3. Music streaming available via App connection.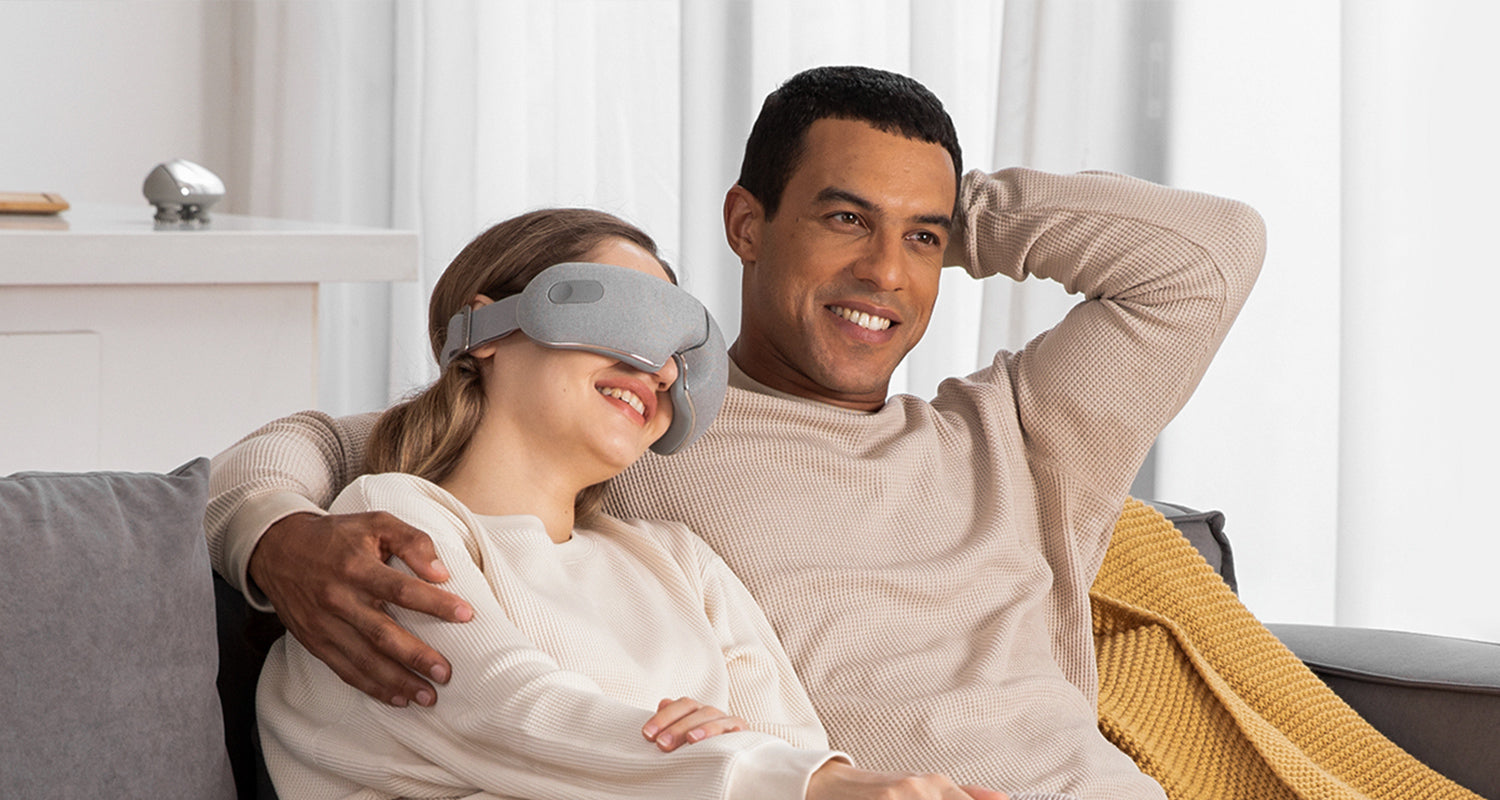 Feel the difference with the breo App.
Now, the eye care wellness just got a lot smarter.
Design your eye care journey with breo smart App: precisely set and select the warmth, length, strength, and even the background music for your own eye relief treatment. ALL only for you, and for your eye wellness. 
Protecting Eyeballs Anytime, Anywhere.
Concave Curved Surface.
We refined the details of airbags with specially designed concave curved surface for protecting your eyeballs scientifically. All for an exceptional seal for size adjusting, maximizing comfort, fit, and stability.
Patent-Protected Innovation.
180° foldable, one-size-fits-all.
As the skin around the eyes can be tender, it's important to get a good fitting eye massager. iSeeM is constructed with a wide elastic band to hug every head size. Find the best fit – and get the best touch – by its ergonomic & sleek design.
Rebuilt Intelligent Airbags.
For the most effectual eye relief.
The key to a truly effective eye relief treatment is the precise pressure. Here's how iSeeM achieves it: the refined airbags stimulate acupoints around the eyes, temple, and forehead, delivering the perfect eye soothing experience.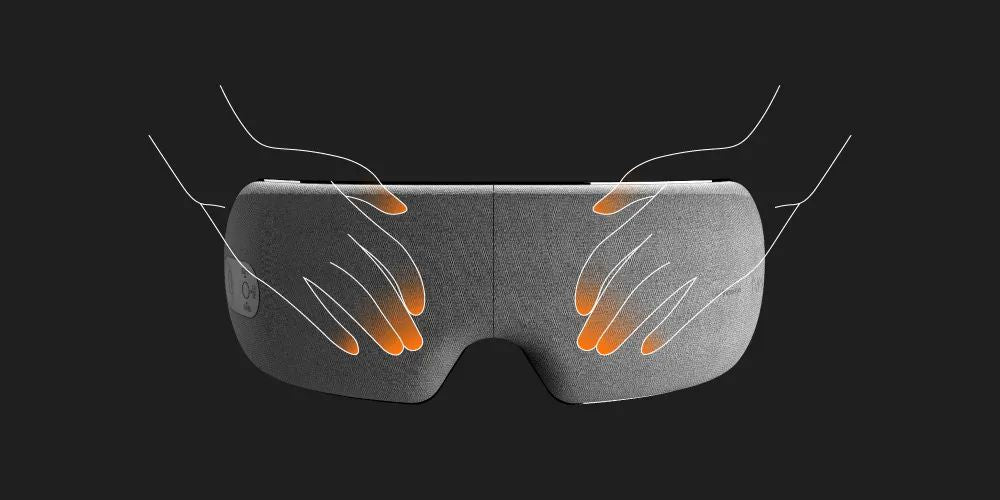 Simulated Human-finger Temperature.
A relaxing warmth for eye relief.
We enhance the new iSeeM's heating algorithm. While others cannot guarantee the perfect heating level, iSeeM can power at a targeted heating level for a consistently warm massage that's guaranteed.
Protein Leather & Microfiber Leather.
Great comfort but also a skin-friendly feel.
iSeeM is built with protein leather for the side pampers your eyes – a softer, more durable alternative to normal or faux leather. Another significant material is microfiber leather, which is perfectly suitable for breath-ability and flexibility.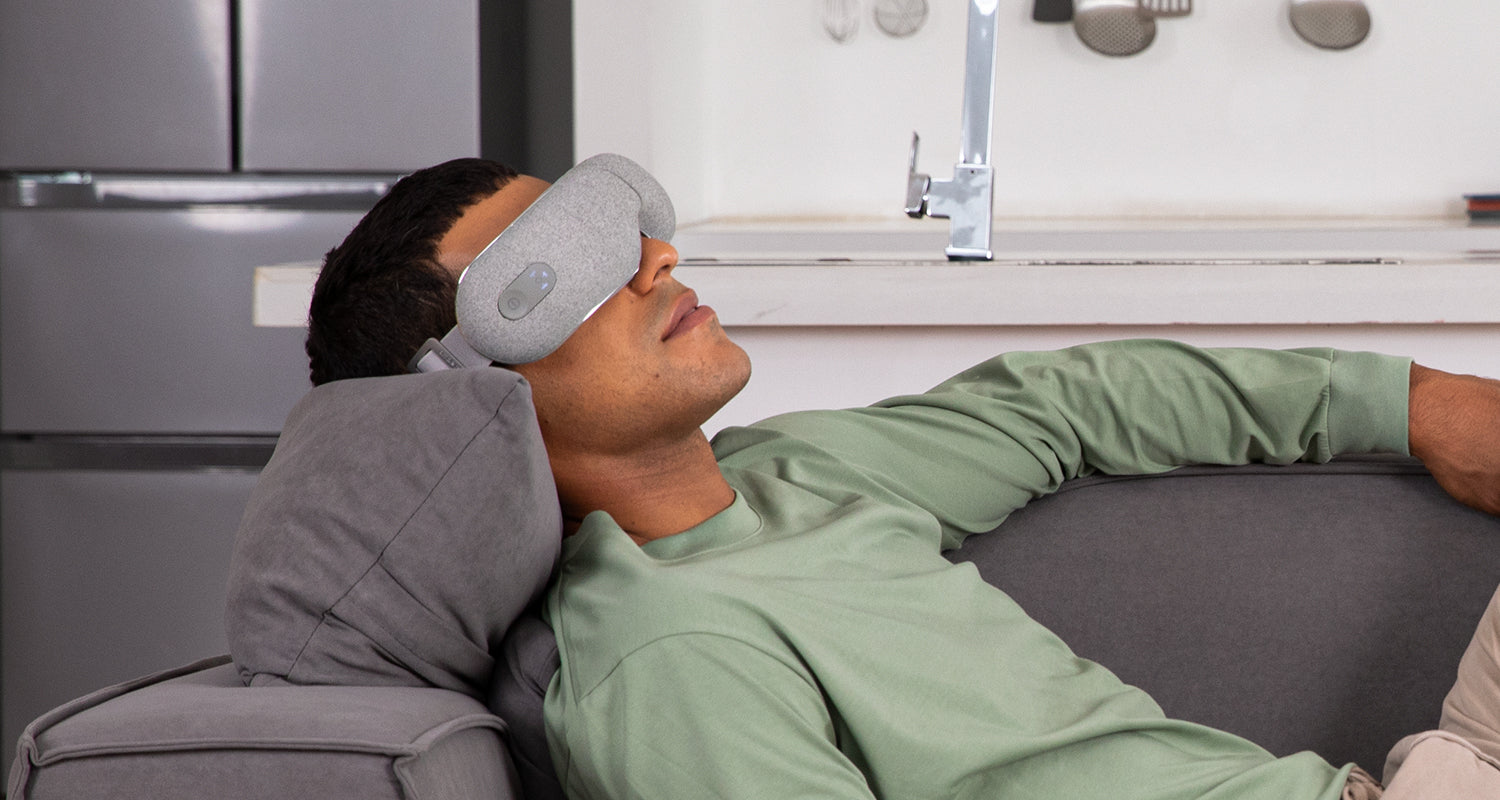 PRODUCT NAME:
breo iSee M

MODEL:
see m1

BATTERY LIFE:
1.5hrs (+-0.5h)

MATERIALS:
fabric / ABS / protein leather

COLOR:
grey / white
CHARGING TIME:
2-3 hrs

INPUT:
5V⎓

NET WEIGHT:
300 g / 0.66 lb

CHARGING PORT:
Micro USB
DIMENSION:
L8.26 x W2.95 x H4.33 (in)

BATTERY CAPACITY:
1150 mAh

ACCESSORIES:
adaptor / charging cable / storage bag / pouch

POWER RATING:
5 W
Q: How to charge iSeeM?
A: Please follow the instructions to power on the device appropriately:
1. Open the lid of the charging port in the bottom of the rear cover of the master unit.
2. Plug the power cord into a wall outlet. We suggest using a surge protected power bar, and plug the other end into the DC jack.
3. The indicator of power flashes during charging; the flash stops when fully charged.
4. The product cannot be operated while charging (if the product is charged while operating, it will start the self-protection program and stop operating automatically).
Q: How to connect Breo App with iSeeM?
A: Please follow the below instructions to connect the massager with your phone or tablet.
1. Download and install the Breo App from Google Play Store for Android devices or the App Store for iPhone or iPad.
2. Bring your mobile device near the iSeeM Massager.The massager will automatically go into pairing mode once it is turned on.
3. Turn on "Bluetooth" on your mobile devicesOpen the Breo App, go to "More product".
4. Your massager will show up on the screen in a few second. Tap "Confirm" to connect.
5. Now you can personalize your massaging experience with your iSeeM.