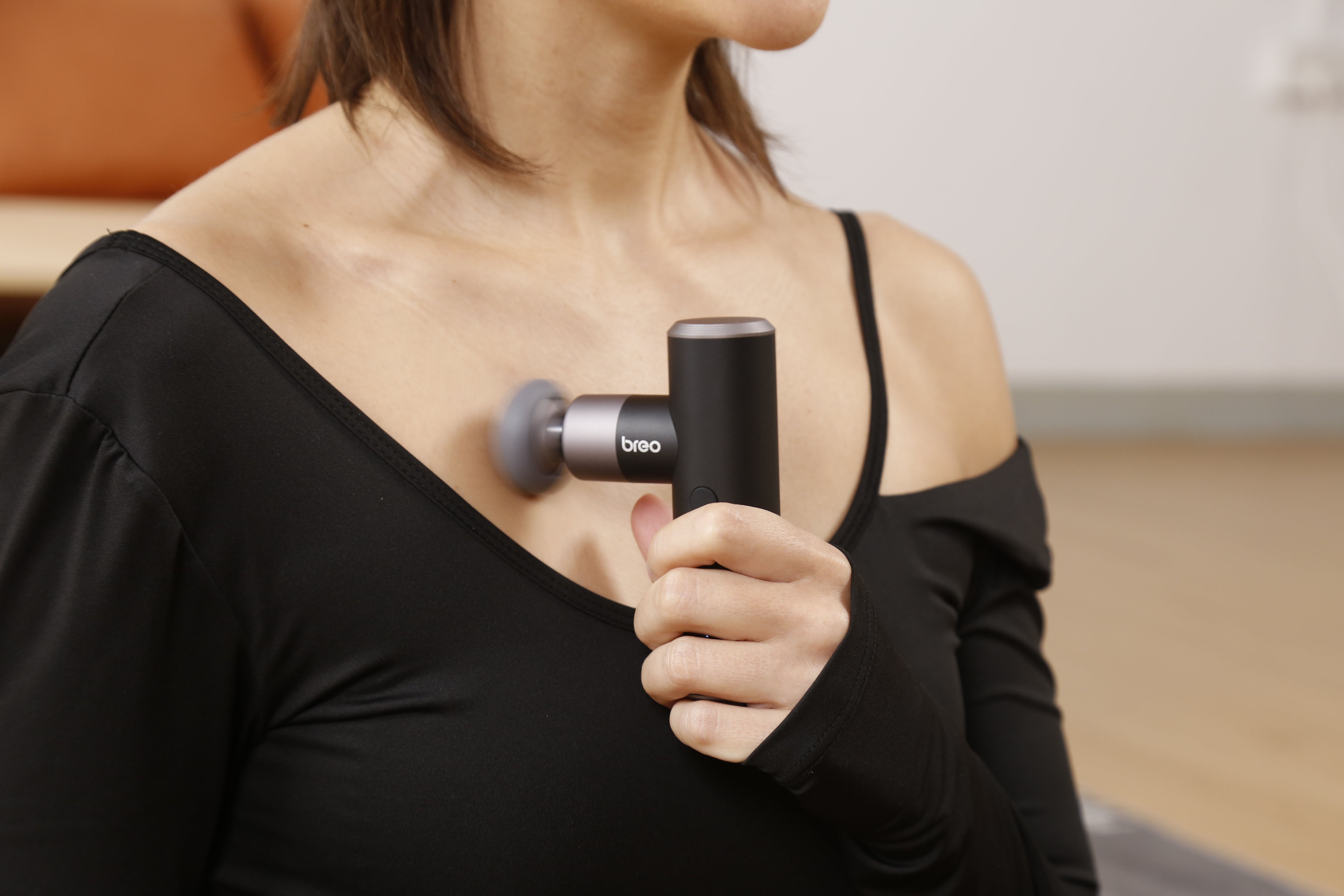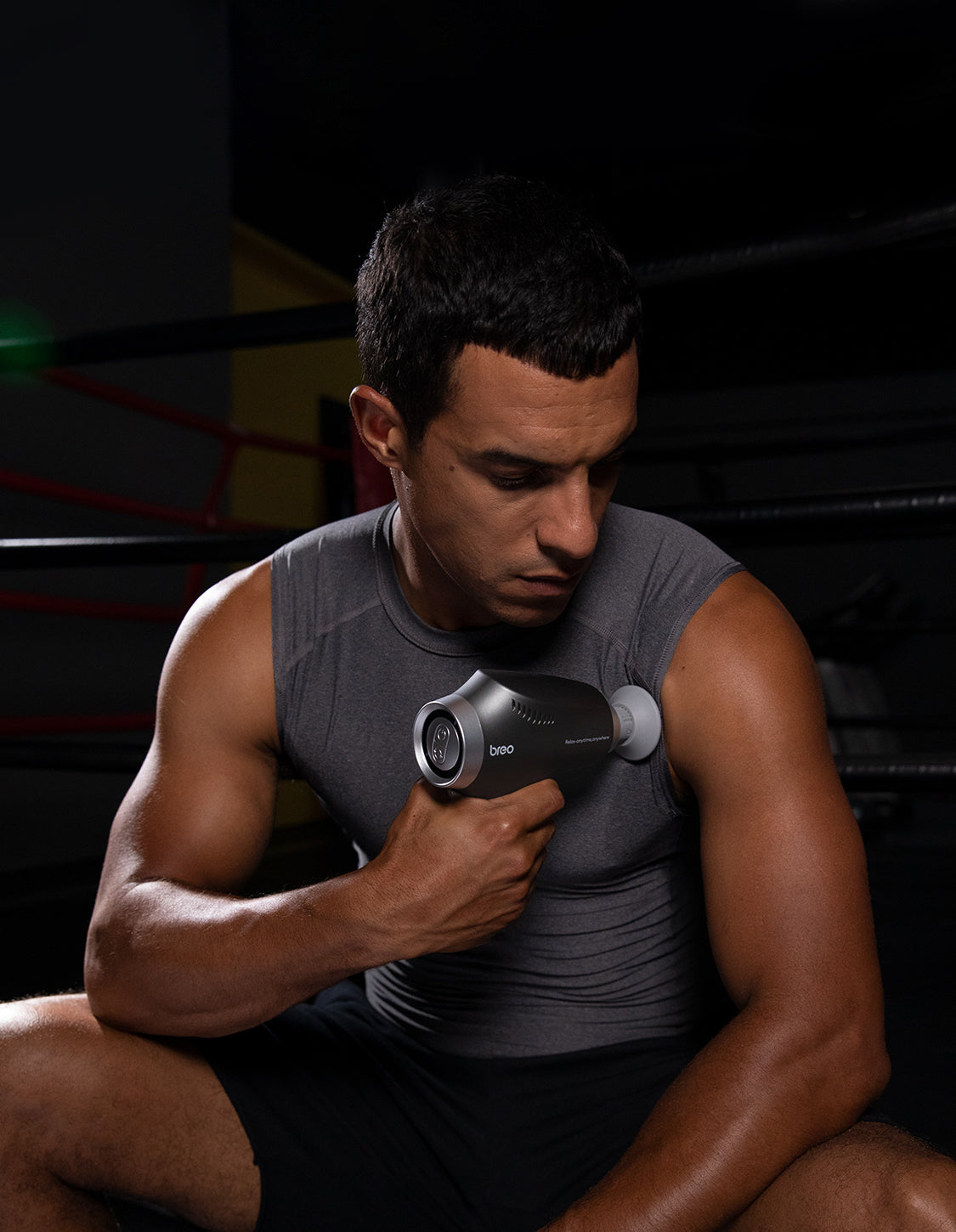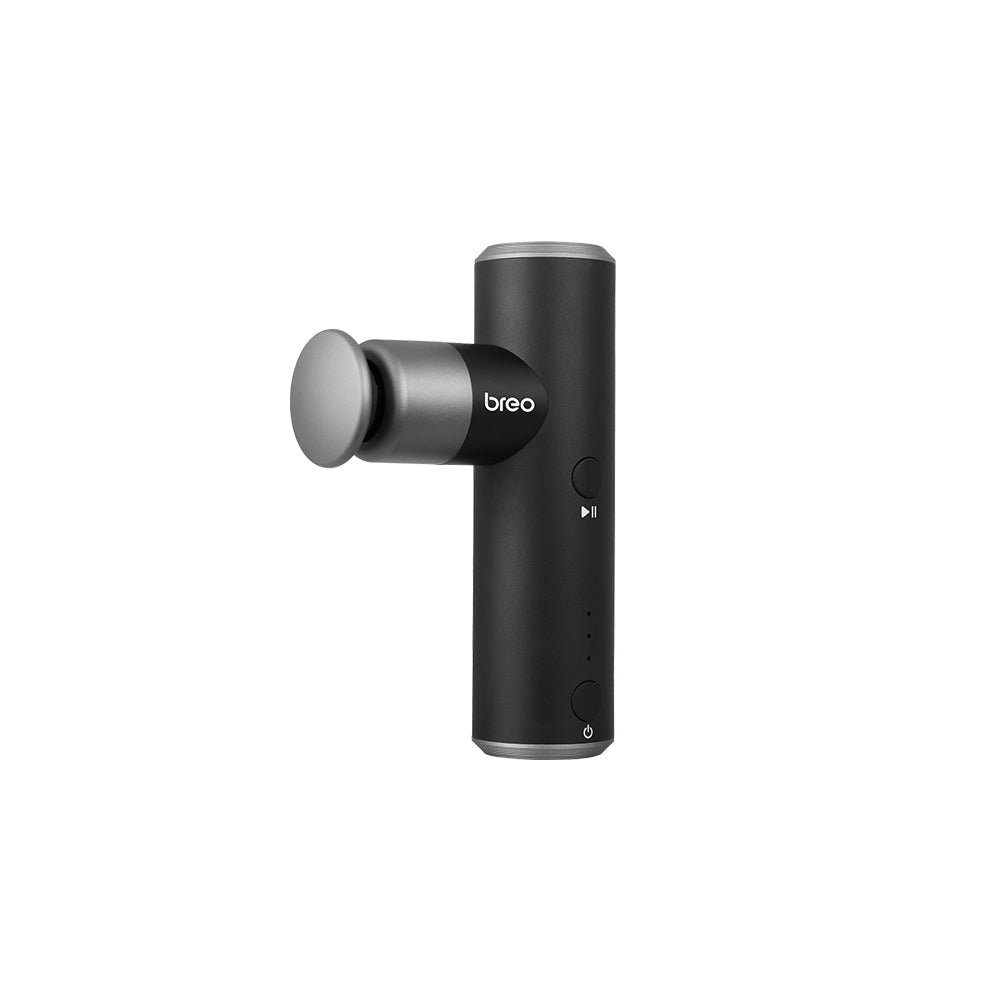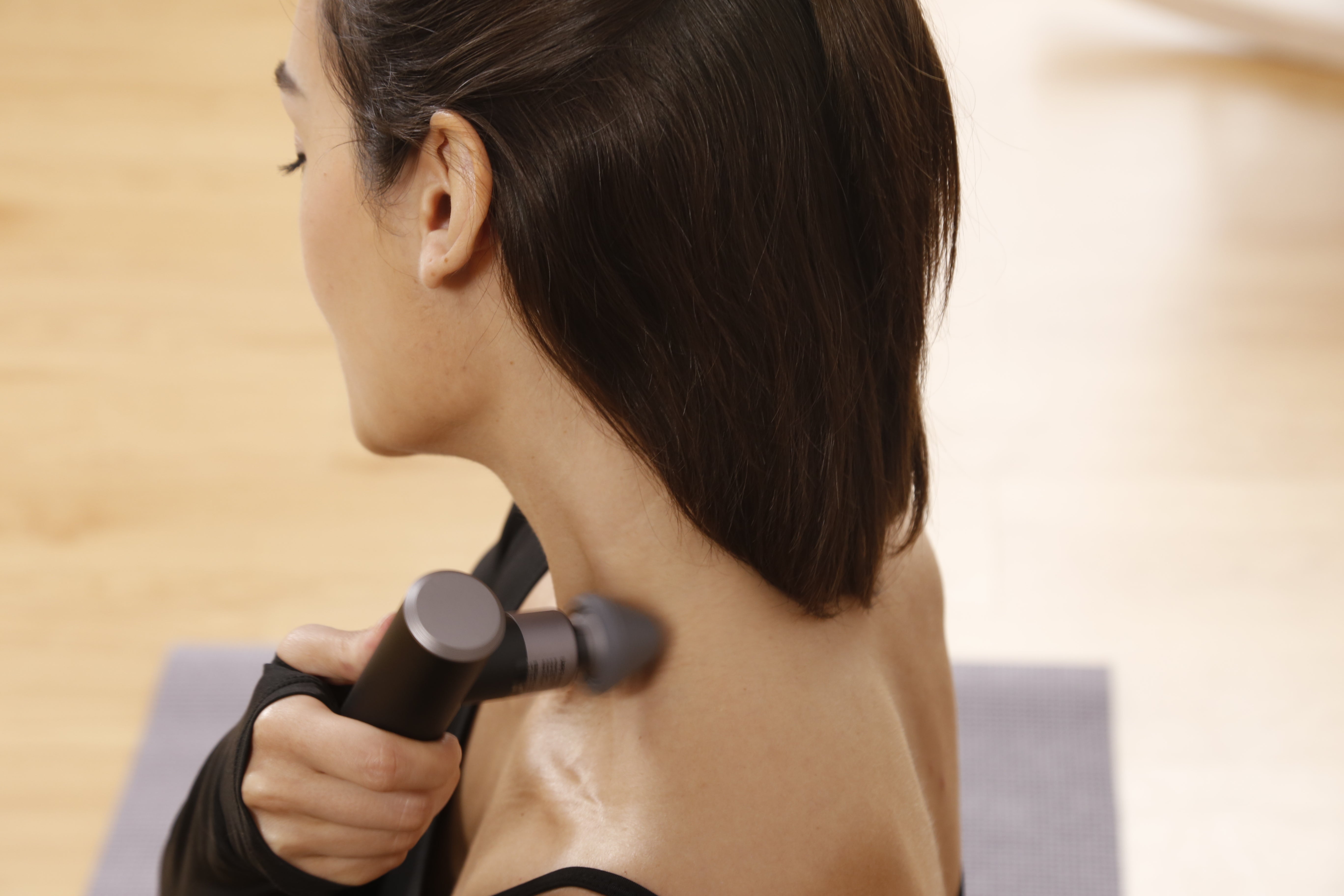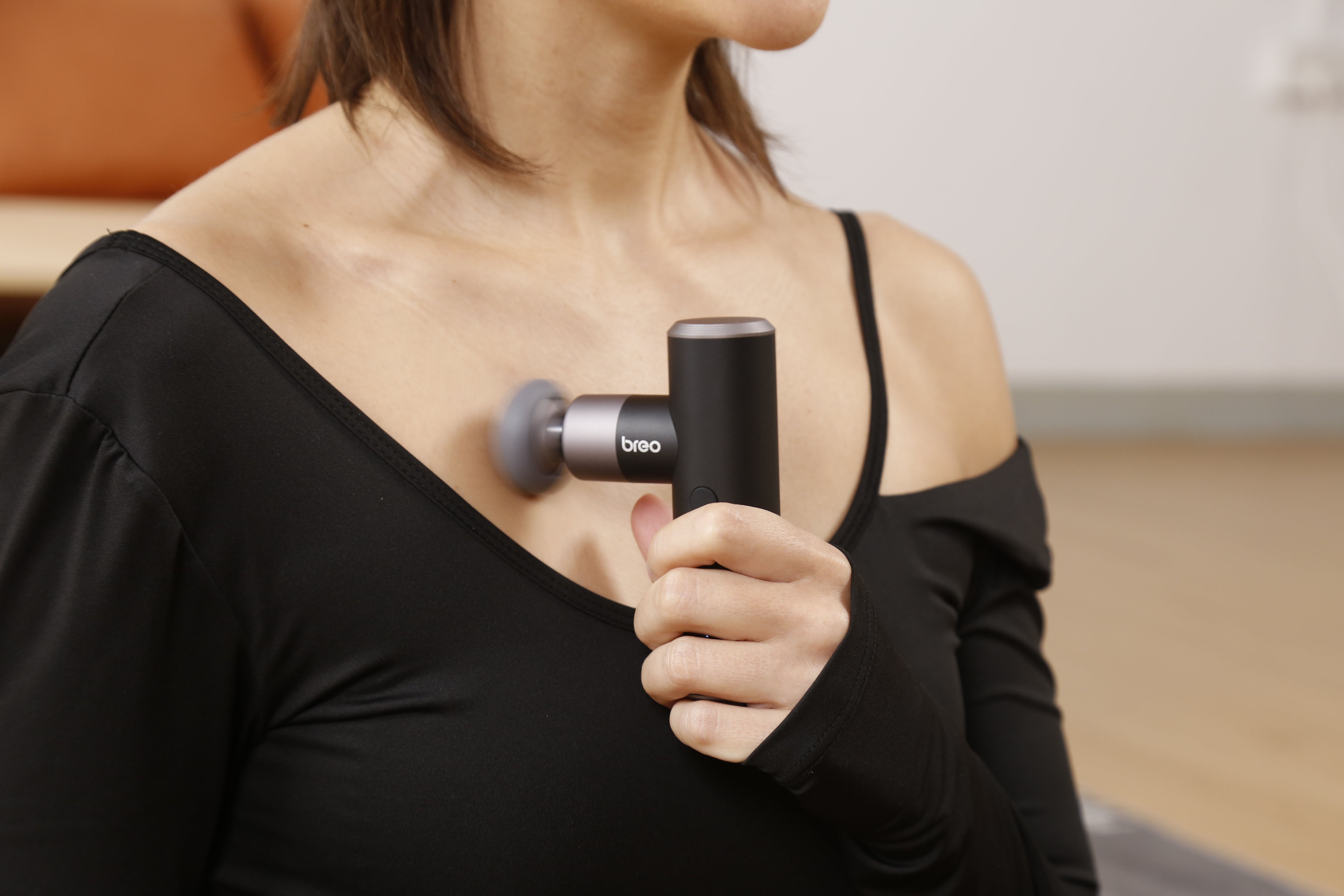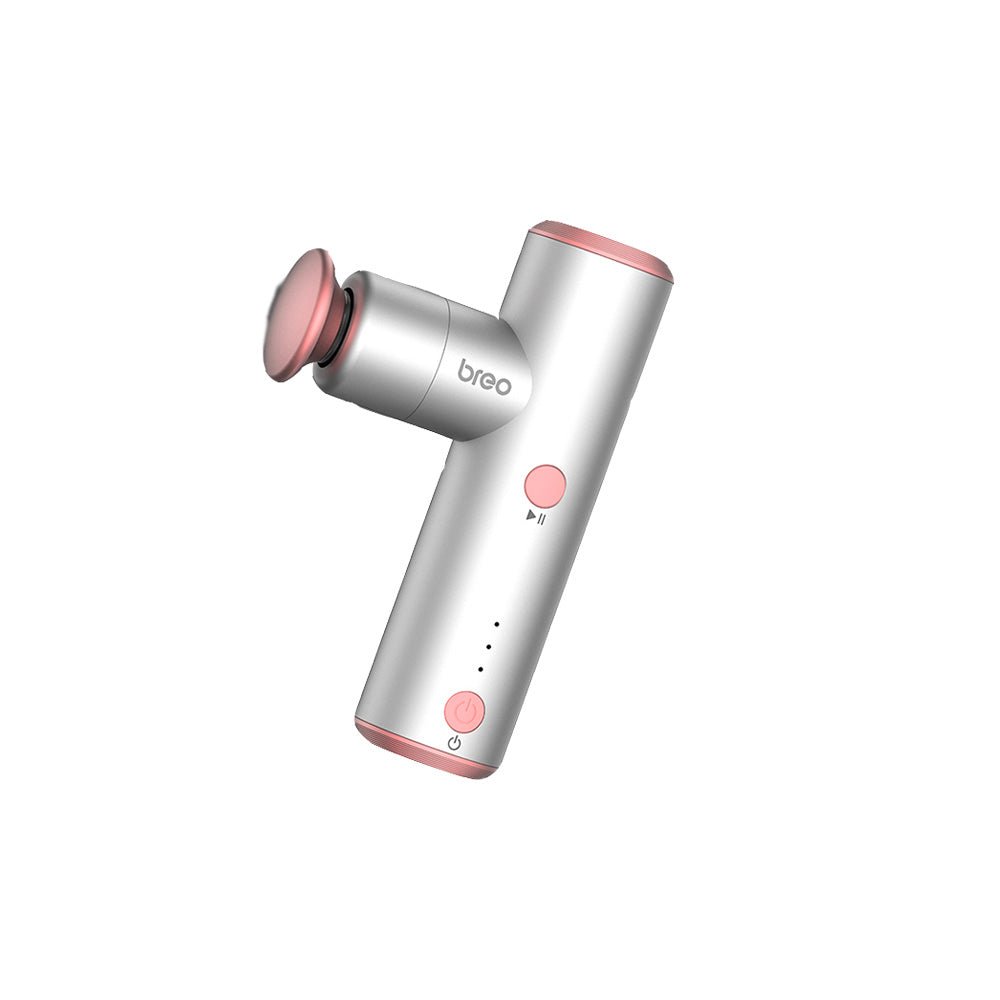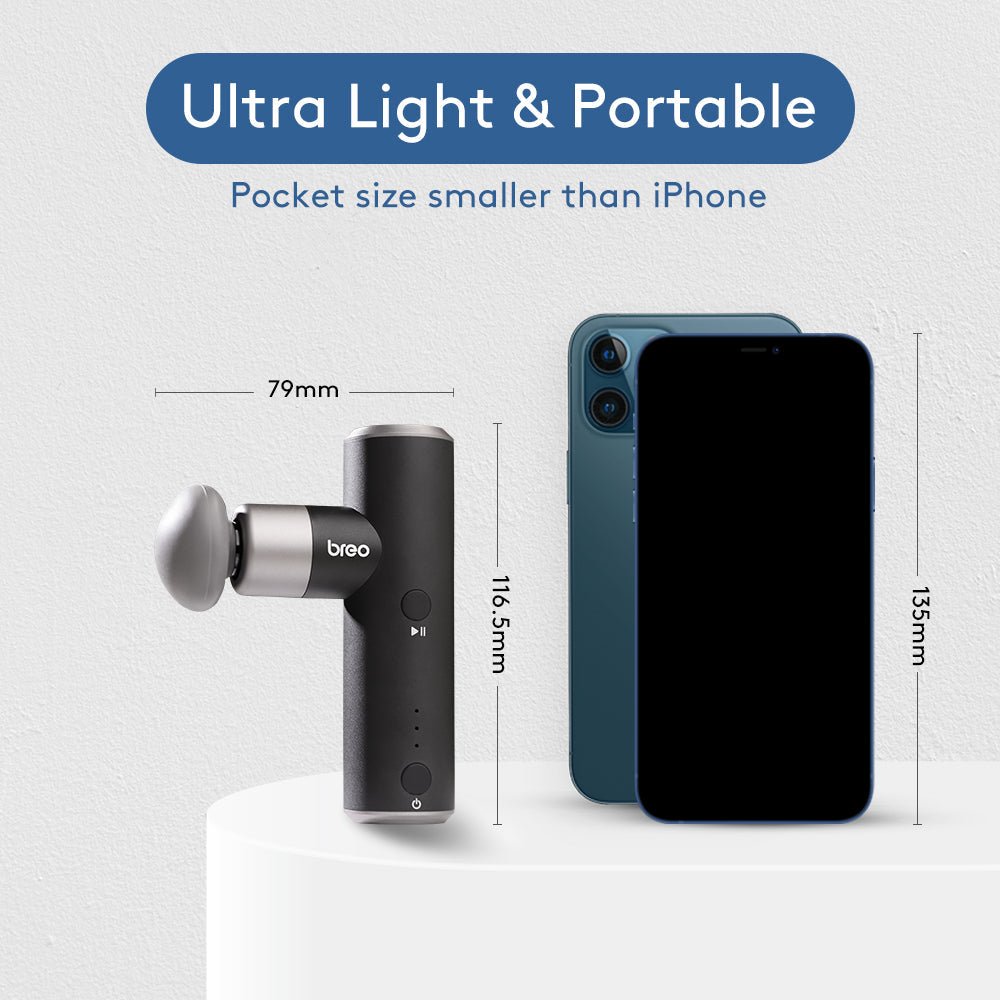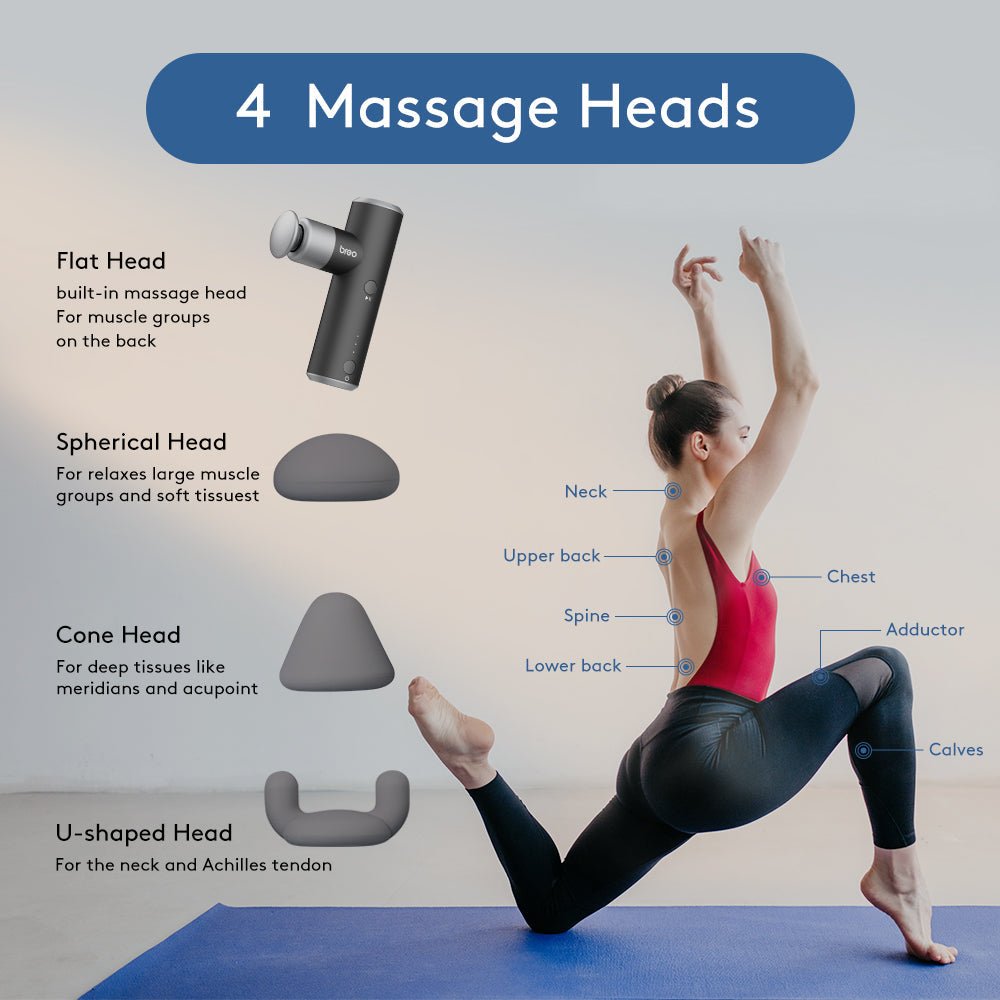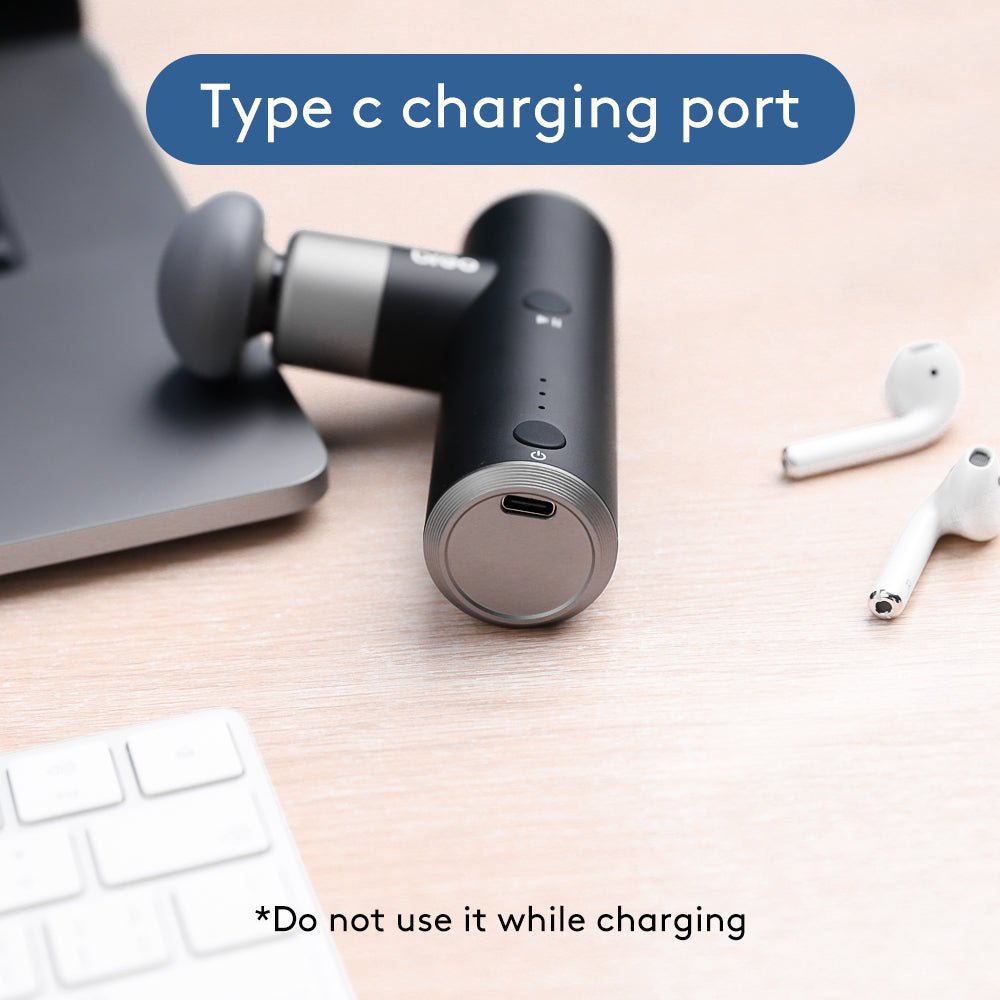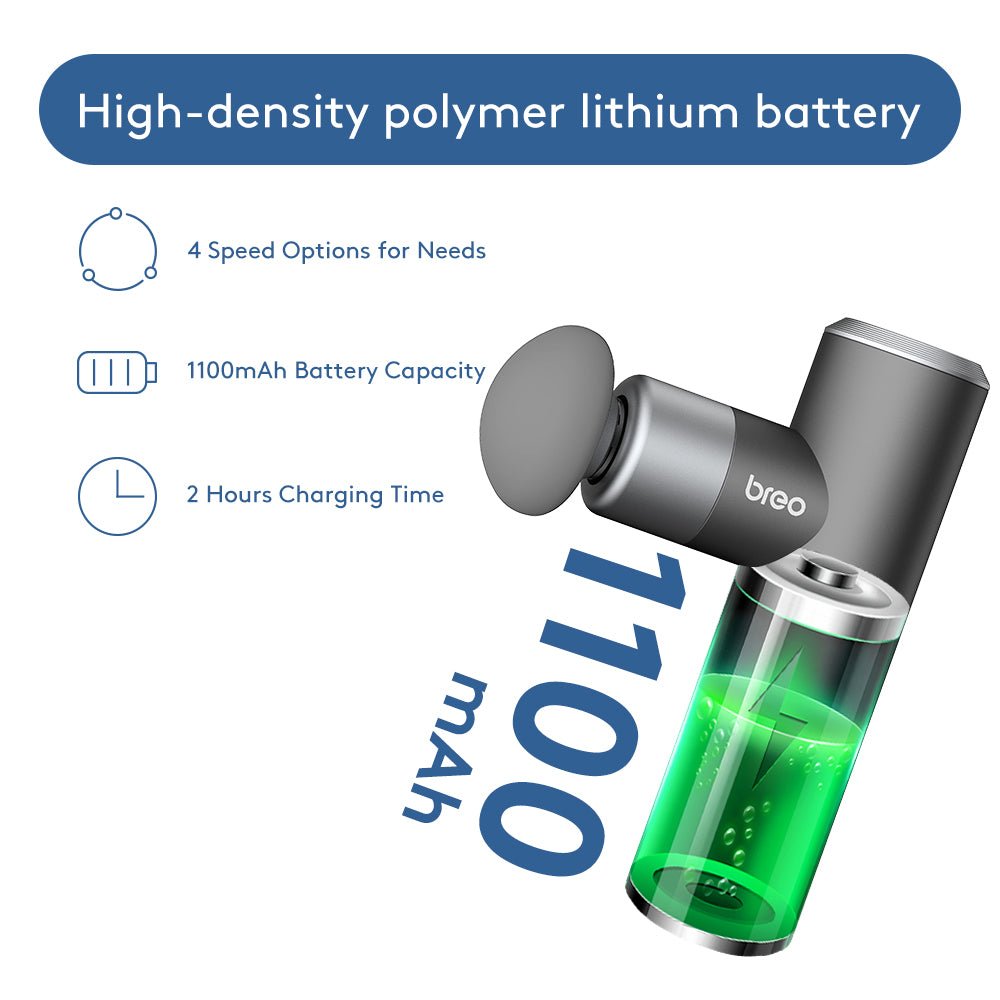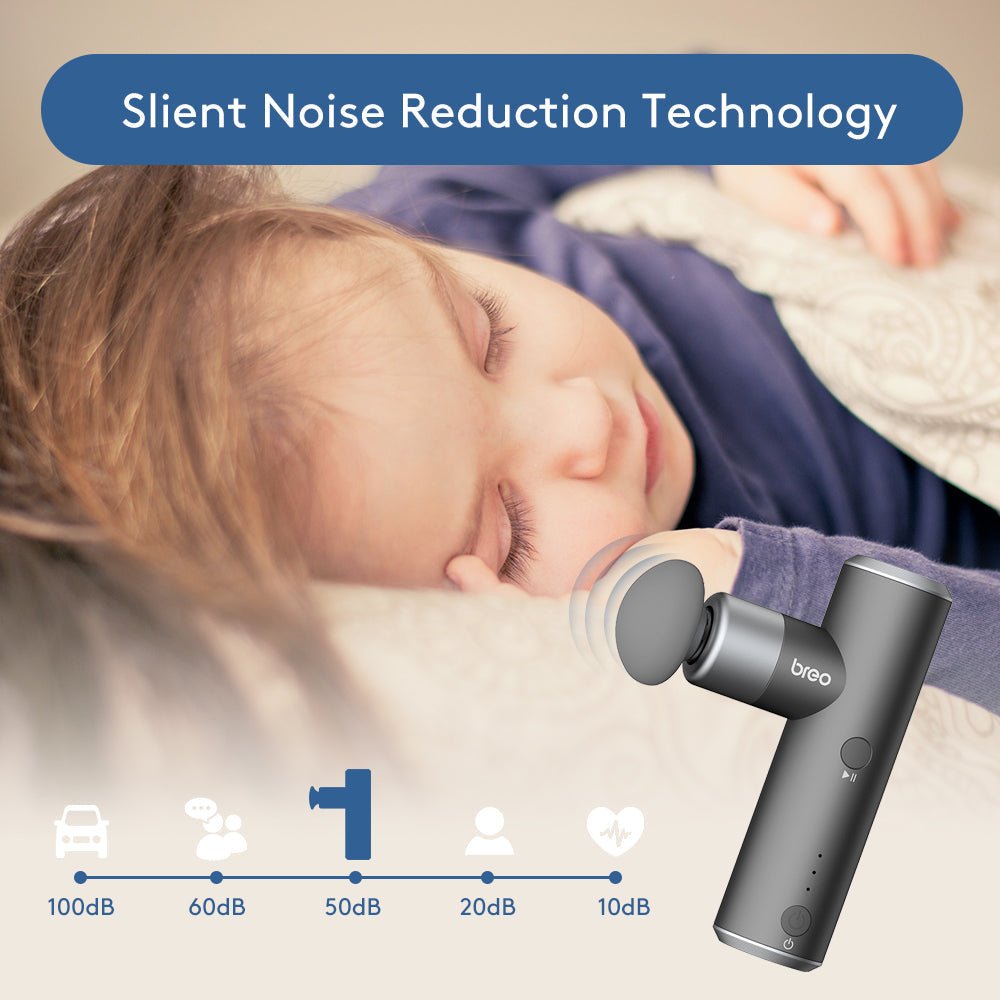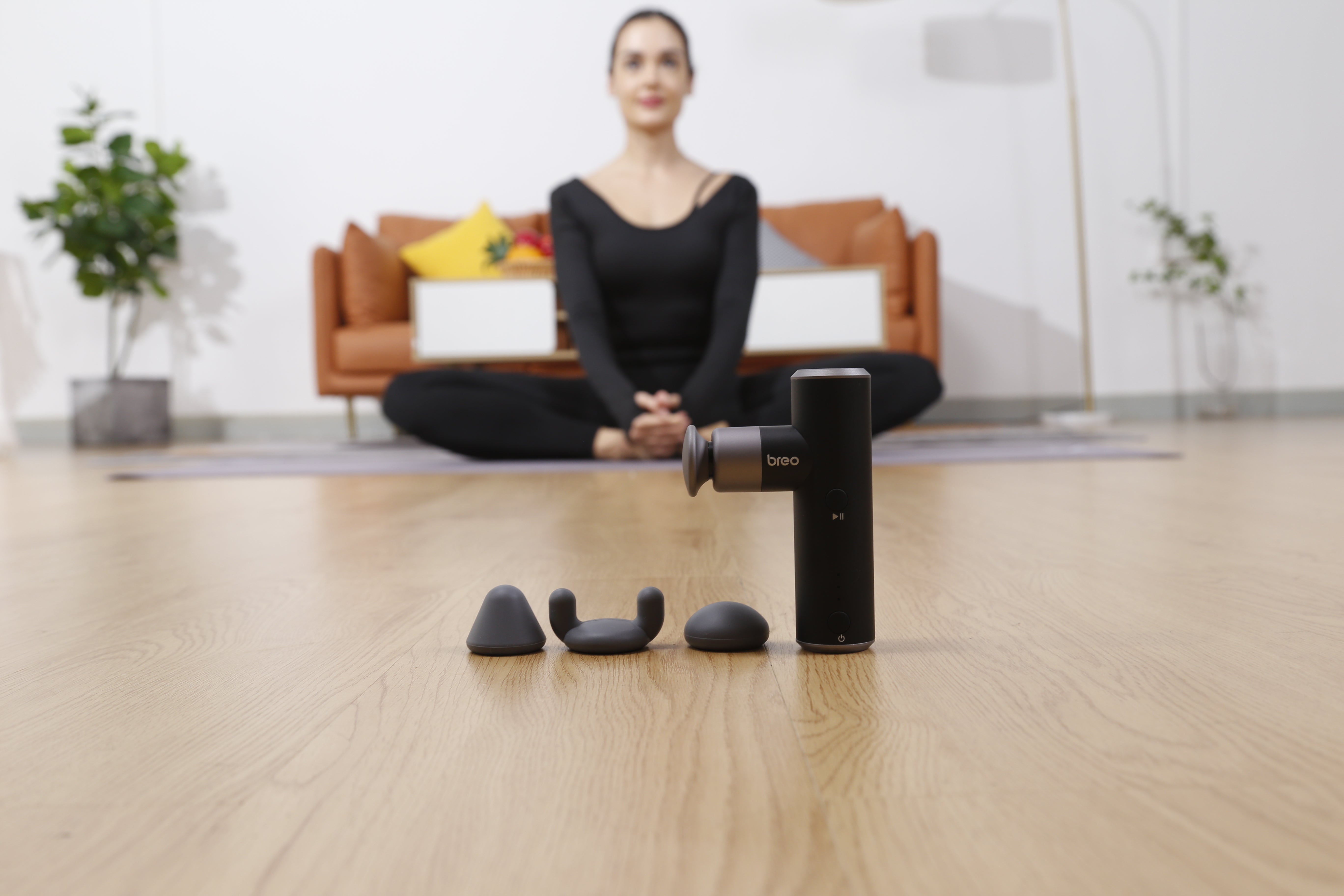 Free Standard Shipping | 30-Day Return | One-Year Warranty 
The percussive portable massage gun that makes your recovery easy and always on the go.
We keep performance & ergonomics both in mind.
Detachable Extension Handle.
It allows you to reach hard-to-reach areas of your body with desired angles and gestures while actively reducing muscle pain, tension, and strains.

Stable & Portable.
The Integrated Head Design.
As the most common choice for daily workout recovery and tension relief, the bullet head is designed as the fixed structure. Assemble the replaceable heads on it directly for various needs of muscle relief.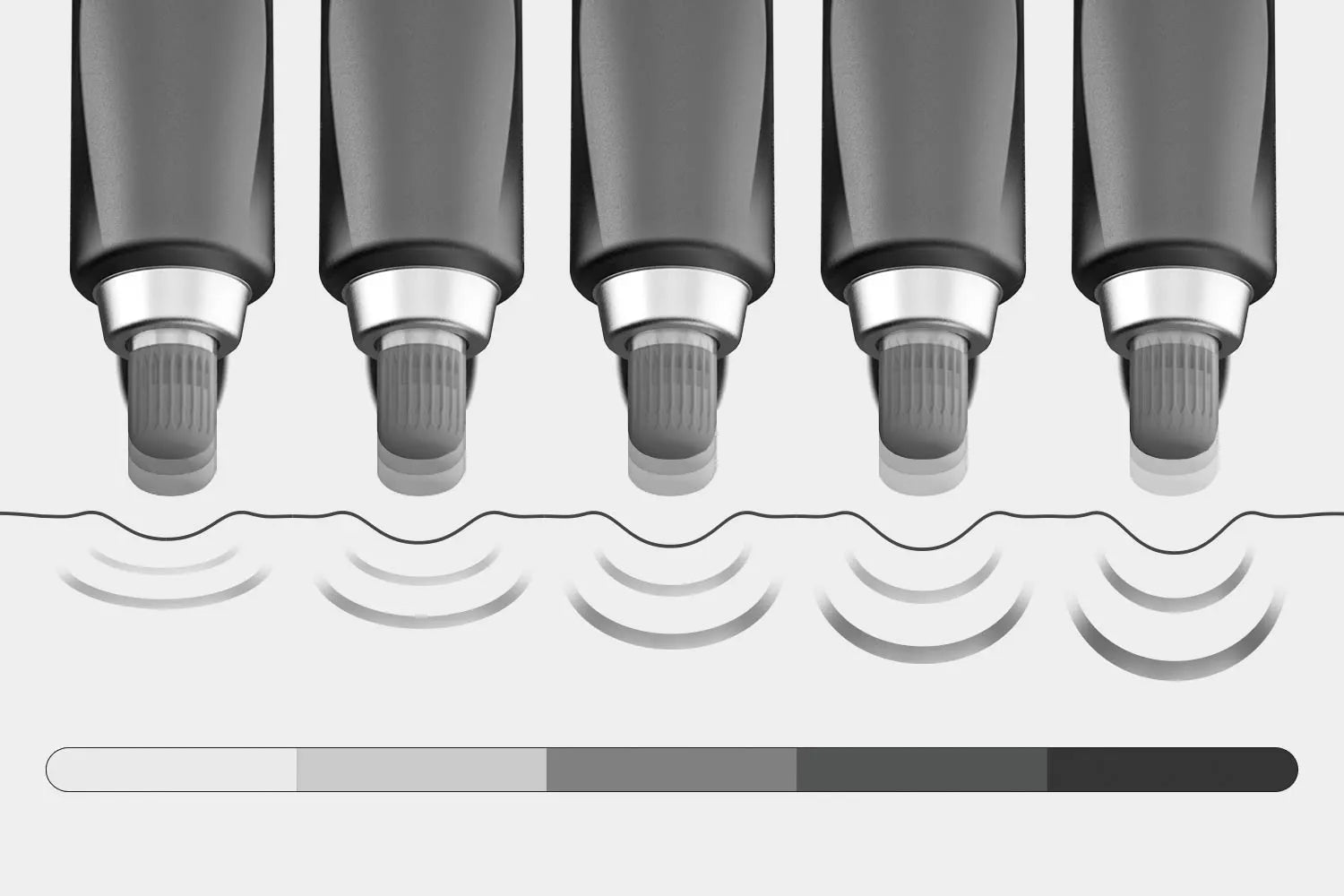 Reach up to 12mm amplitude.
5 Built-In Percussive Speeds.
Level 1 - 1800 PPM For Muscle Warm Up
Level 2 - 2100 PPM For Muscle Relaxation
Level 3 - 2400 PPM For Sore Muscle Recovery
Level 4 - 2800 PPM For Pain & Tension Relief
Level 5 - 3200 PPM For Deep Tissue Massage
Provide targeted treatment.
3 Powerful Attachments.
Bullet: For whole body trigger points, deep tissue, and small muscle areas, including feet, wrists, and waist.
Cushion: For large muscle areas relief, including hip, back, arms, calves, and thighs.
Wedge: For smaller surface areas and stiff muscle groups like shoulder blades, spine, neck, and IT band.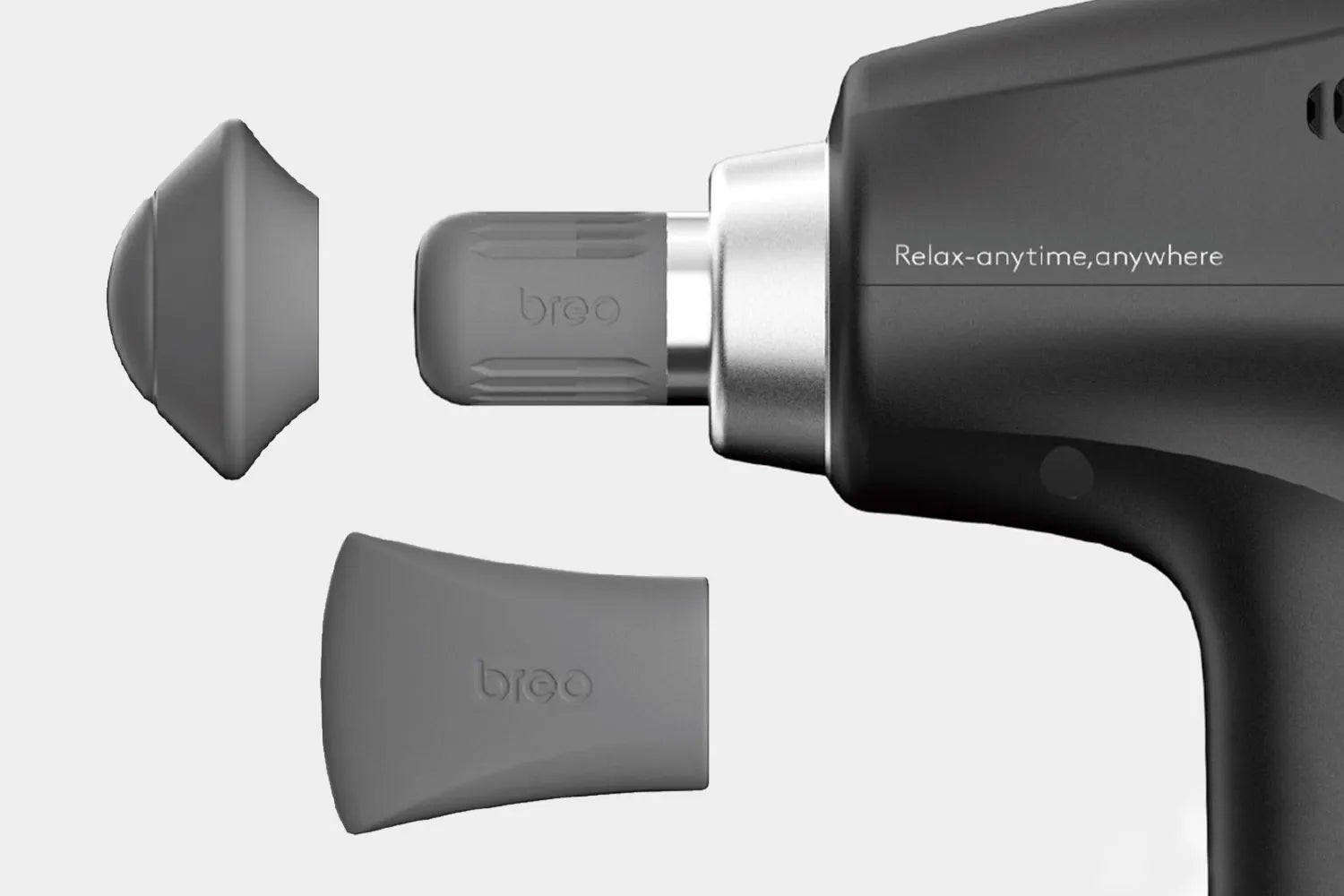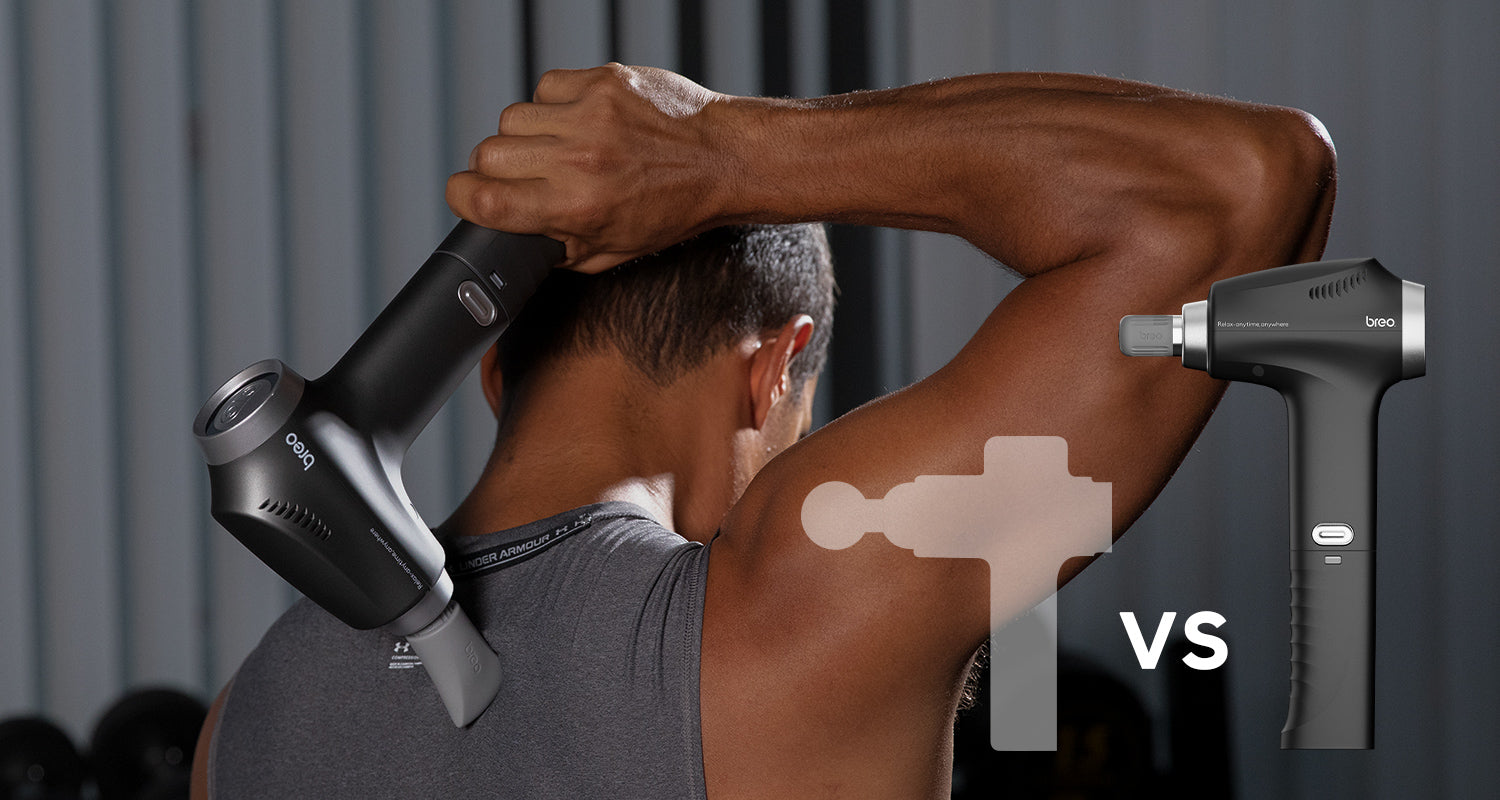 For accurate, wide muscle relief.
Detachable Extension Handle.
breo MG2 massage gun helps relax tight, hard-to-reach muscles with a detachable extension handle to not only elevate the high-performance percussion massage but also strengthen the ergonomics and massaging comfort.
5+ hours of percussion treatment.
Lightweight, Long-lasting.
Portable percussion at 1.6 lbs, MG2 is backed by a brushless motor and a 2400mAh high-performance battery to help you quickly overcome muscle fatigue.
*The charging cable (USB type-C) is placed in the detachable handle.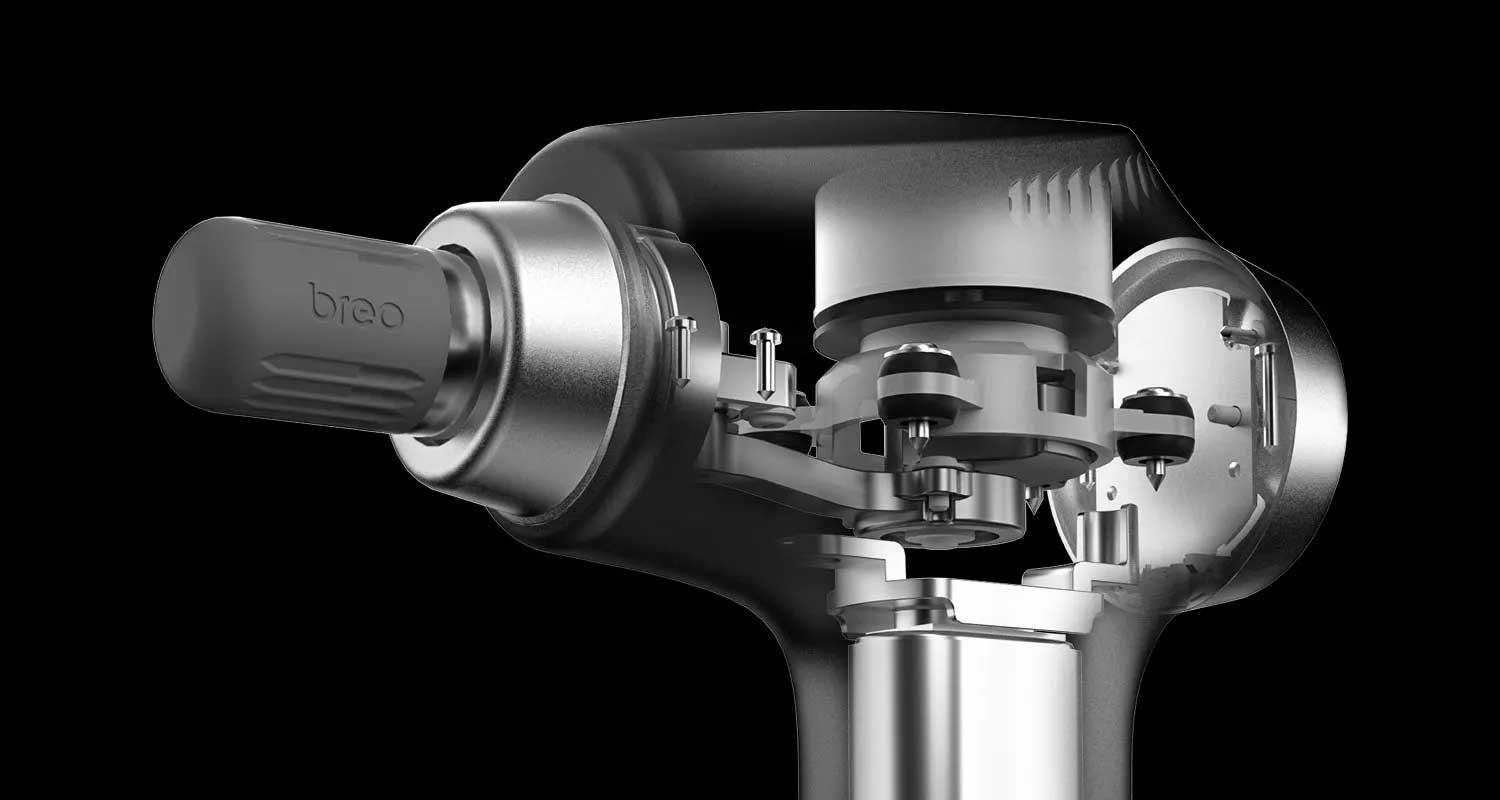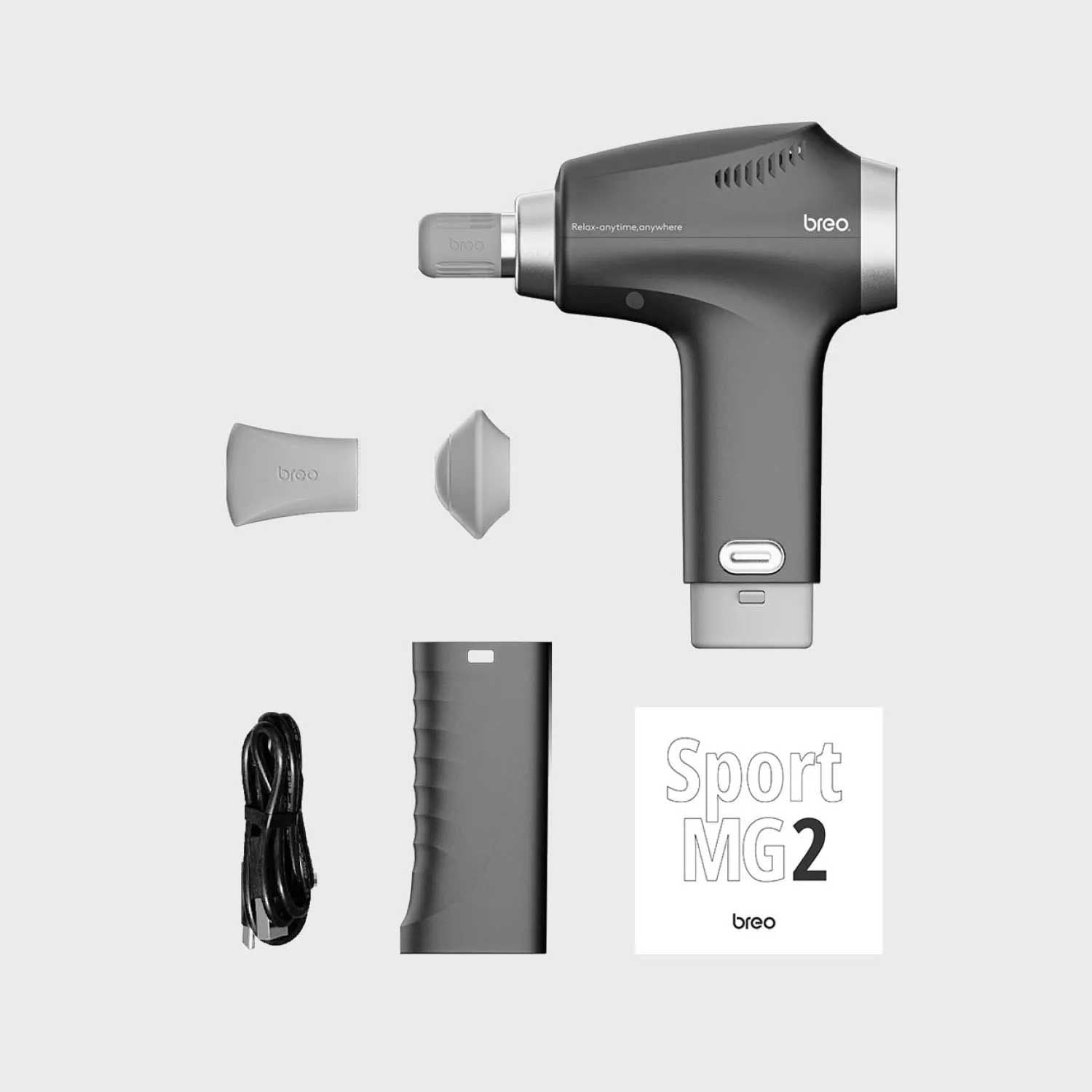 What's Included:
Breo MG2 Massage Gun
1 Integrated Massage Head
- Bullet
2 Replaceable Massage Heads 
- Cushion
- Wedge 
1 Extension Handle
1 USB-Type C Charging Cable
User Manual
PRODUCT NAME:
breo MG2 Deep Tissue Massager

MODEL:
MG2

BATTERY LIFE:
2.5-5hrs (+-0.5h)

MATERIALS:
ABS+PC

COLOR:
Gray
CHARGING TIME:
3-4 hrs

INPUT:
15V⎓

NET WEIGHT:
1.6 lbs
1.8 lbs (with extension handle)

CHARGING PORT:
USB-Type C
DIMENSIONS:
L7.28 x W2.28 x H11.71 inch (with extension handle)
L7.28 x W2.28 x H7.98 inch

BATTERY CAPACITY:
2400 mAh

ACCESSORIES:
charging cable / replaceable massage heads

POWER RATING:
20 W
Q: How to charge the MG2?
A: Please follow the instructions to power on the device appropriately:
1. Insert the DC plug into the DC port of the device.
2. Plug the power adapter into the socket. The red light blinks when charging and keeps on once fully charged.
**The device and the power adapter may heat up while charging.
3. After Charging, unplug the power adapter and the DC plug.
4. Please unplug the power adapter once fully charged.
*The self-protection program will be activated if the device is charged while operating, and will then and stop functioning.