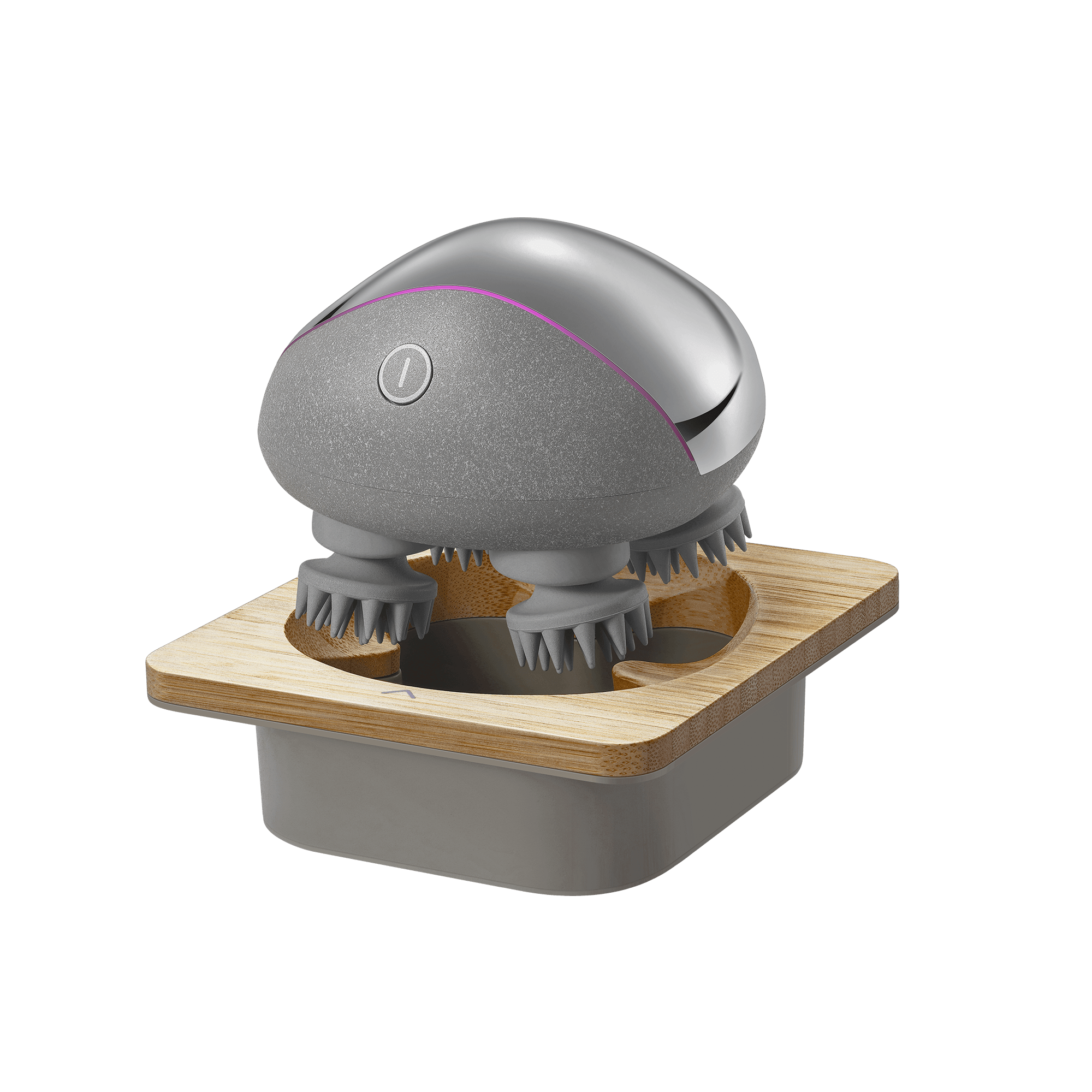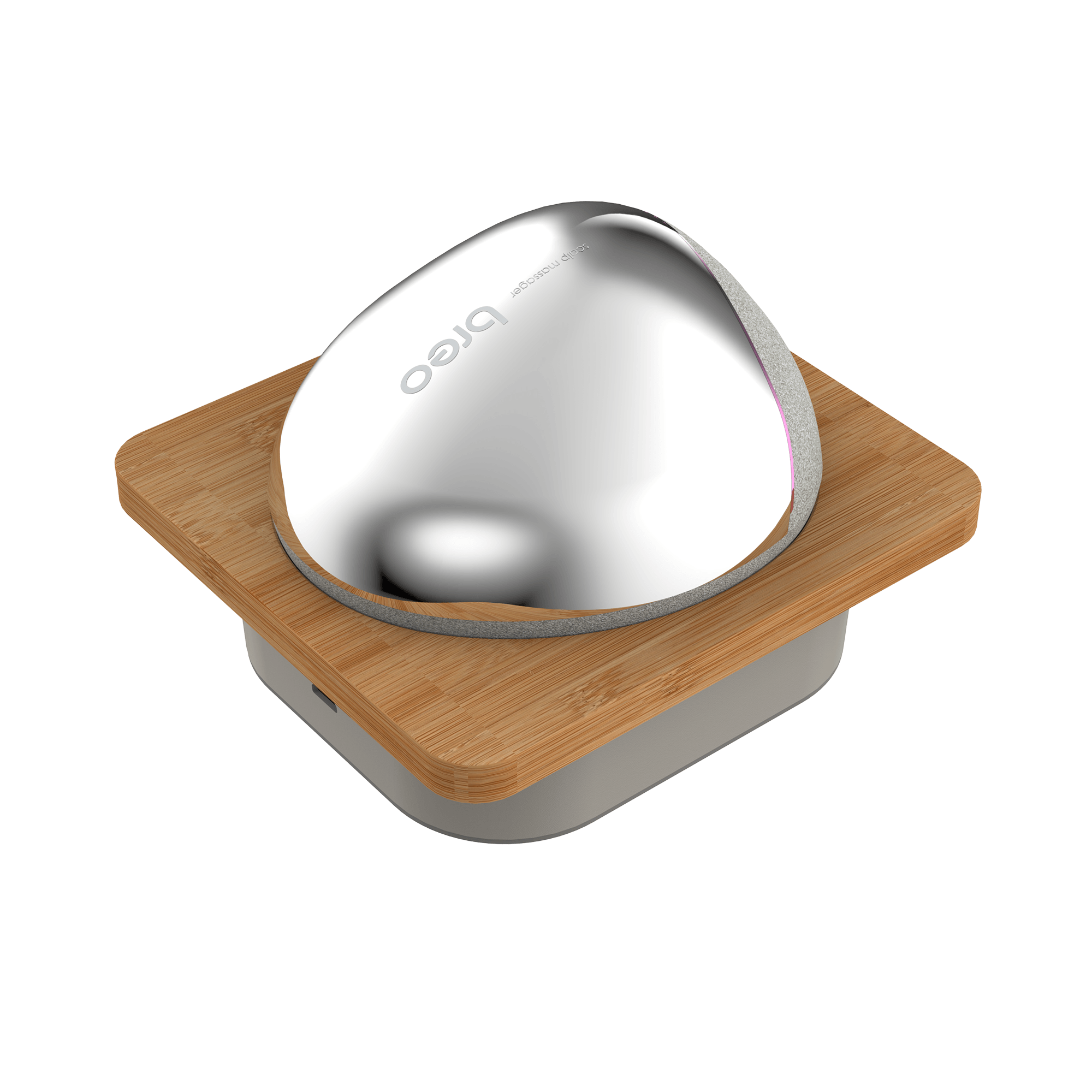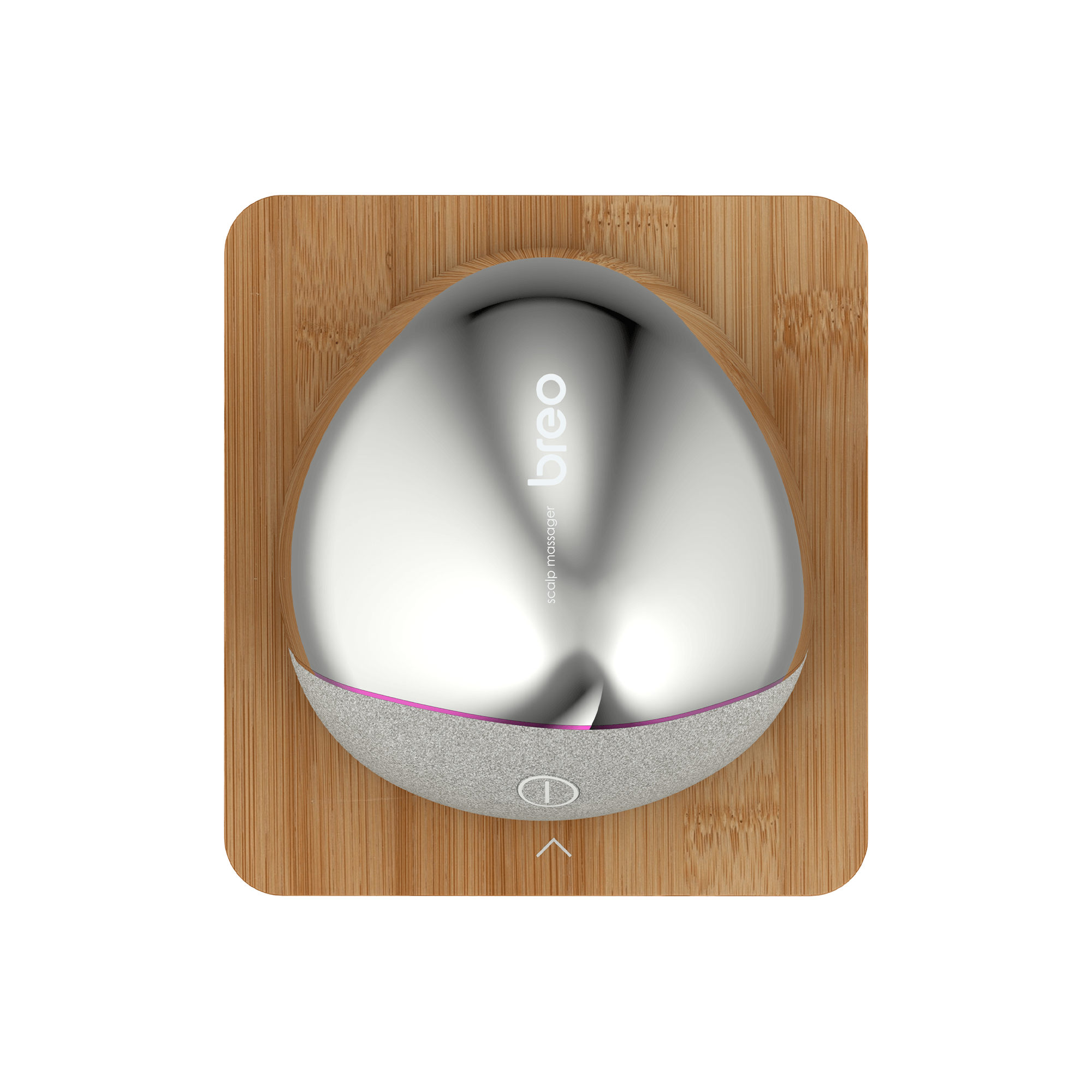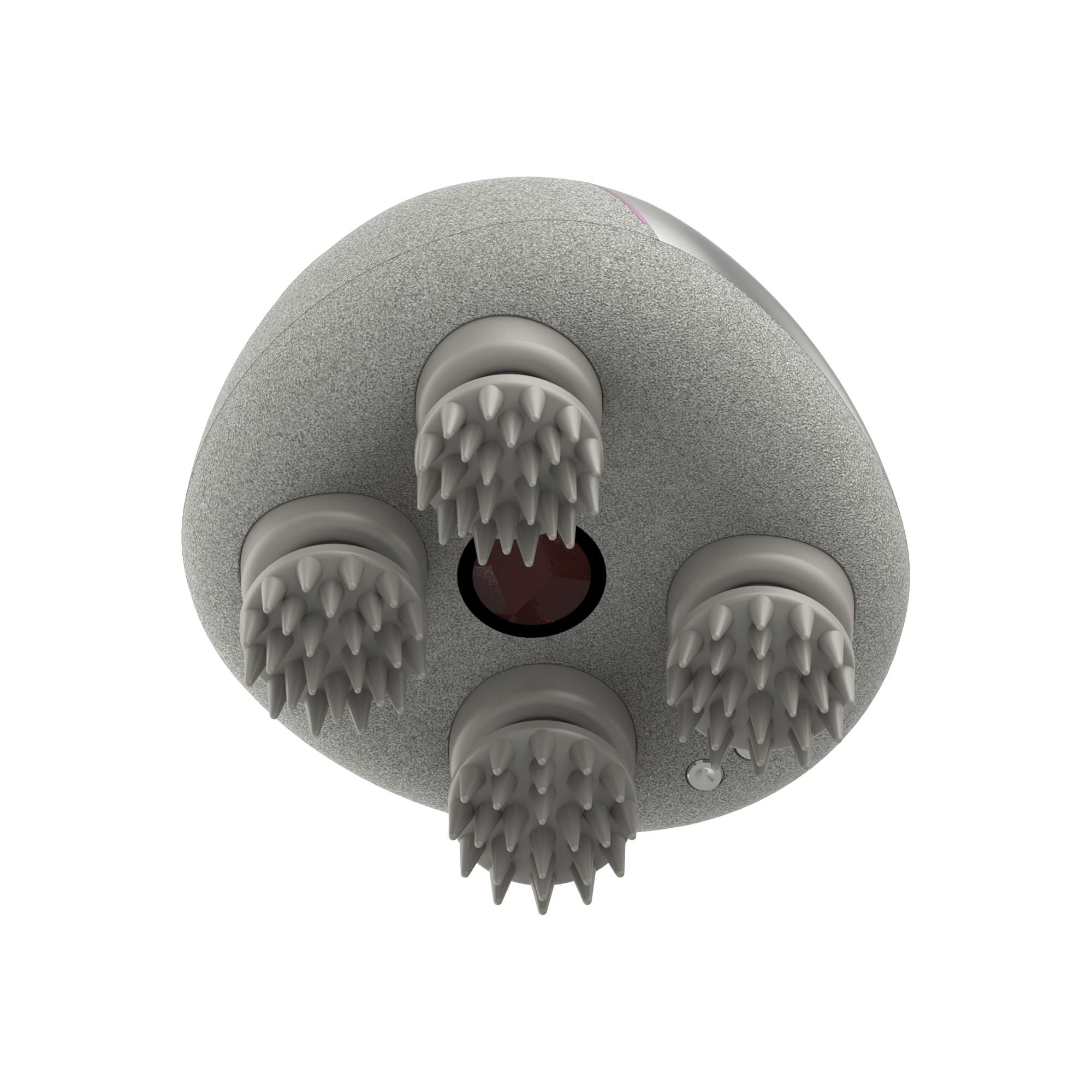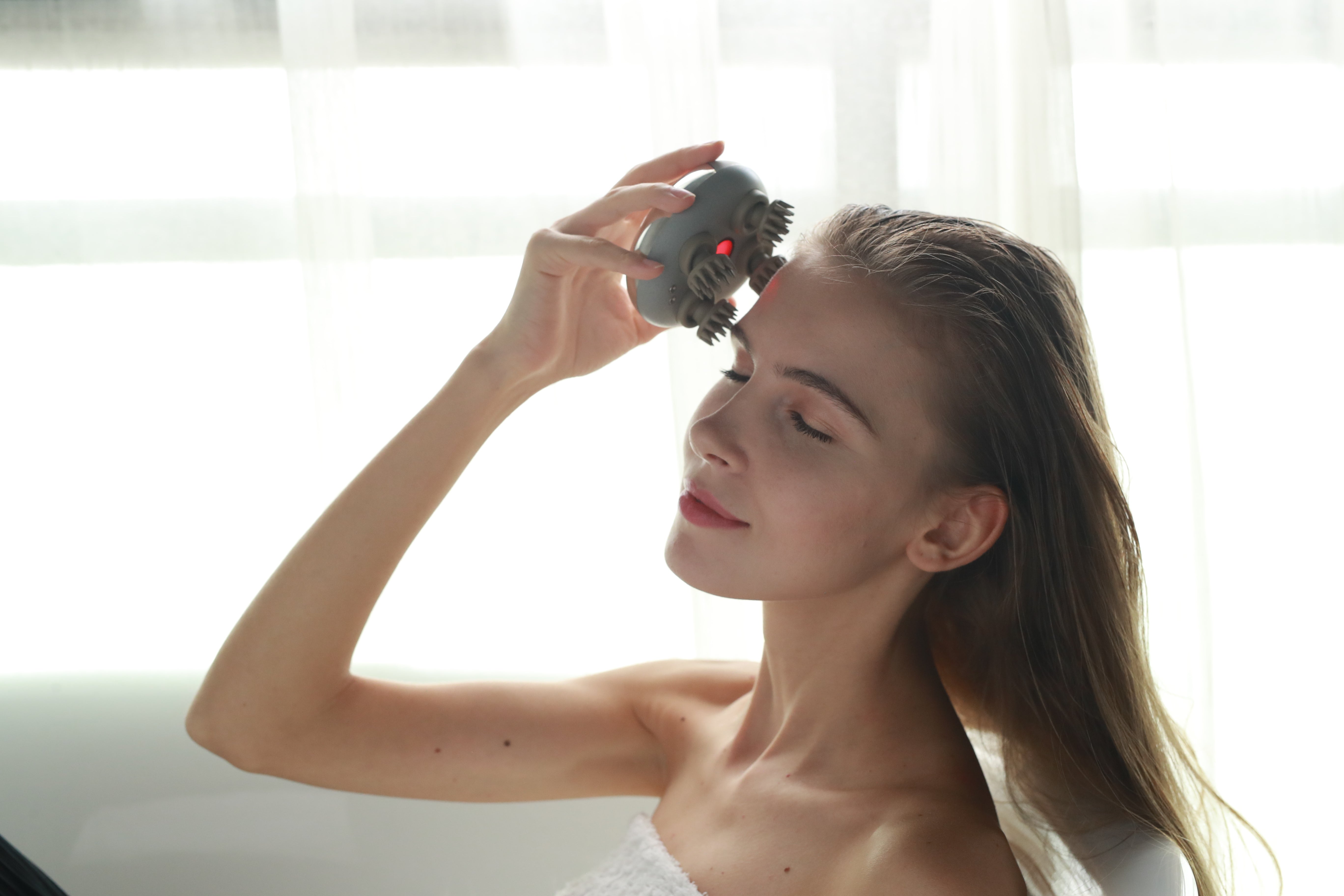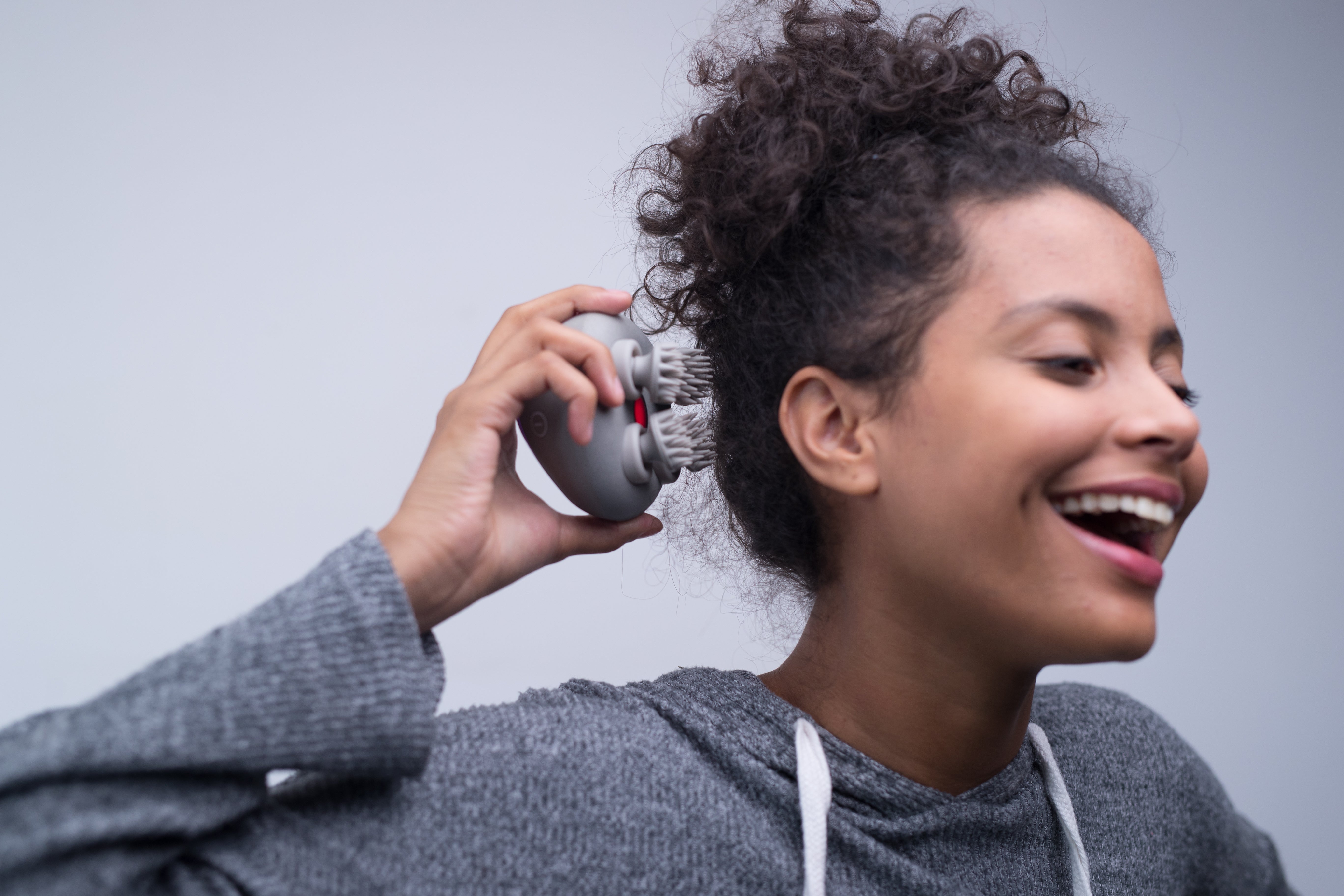 Breo Scalp Mini Pro Massager Silver with Base
Scrunching Hair & Scalp Massager
$79.99
$159.99
Sale

• Save
With its innovative 96 contact points for accuracy and a unique centrifugal rotation, Scalp mini Pro maximizes the benefits of at-home massage with targeted massage patterns made specifically for the scalp and aligns it with the powerful 820-nanometer infrared setting.
The food-grade-silicone-made contact points not only bring you maximum safety but also a balanced pressure, which gives Scalp mini Pro the 'touch of human'. The IPX7 water resistance rating gives you the chance to take Scalp mini Pro in a shower or spa.
Encourage Hair Growth
Promote Muscle Recovery
Relieve Aches And Pains
Increase Blood Flow
With its ergonomic and flexible design, the Scalp Mini Pro can be used on the entire body, with targeted massage patterns made specifically for the head and scalp, too. Buy one massager, and receive multi-functional pain relief that can be tailored to meet your specific massage therapy needs.
SCALP MINI PRO X 1
USER'S MANUAL X 1
CHARGING BASE X 1
MAGNETIC CHARGING CABLE X 1
WARRANTY CARD X 1
STORAGE BAG X 1
MICRO USB CHARGING CABLE X 1
Leave No Muscle Untouched With Multidirectional Rotation
Instant Relief and Faster Recovery
Hair, head and muscle revival is made easier with the Breo Scalp Mini Pro's innovative pressure point technology. 
The device is powered by our science-backed massage therapy principles, delivering just-right clockwise and counterclockwise movements in concert with your knots and contact points. A cutting-edge motor provides consistent pressure to stimulate all targeted muscles and cells.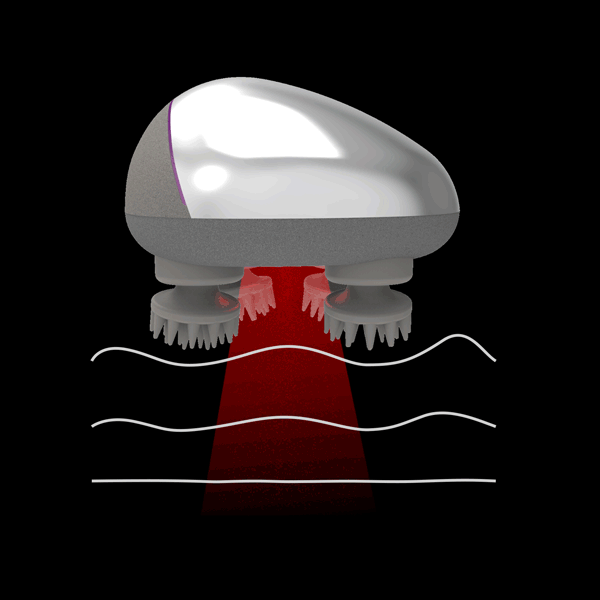 Q: Is the charging base waterproof?
A: Scalp Mini Pro is natural and environmentally waterproof. However, the base should not be exposed to water. Please drying up Scalp Mini Pro before plugging it back to the charging base.

Q: How to power on Scalp mini Pro?
A: Please follow the instructions below to power on the device appropriately:
1. Place the massager on the charging base which shall be connec­ted with this product's original USB Cable;
2. When you charge this product, the white indicator will flicker, and then be ON when it is fully charged;
3. During the charging process, it will not work; if you charge it during its working process, it will automatically enable its self-protection program and stop working.
4. Such charging process will last for 2 to 3 hours.
Using the charging base to power the massager:
Using magnetic charging cable to power the massager:
Q: What's the difference between Scalp Mini and Scalp Mini Pro?

A: Scalp Mini Pro is equipped with infrared ray technology to enhance the massage experience, while the Scalp Mini is a basic model with powerful kneading technology. You can't go wrong!

Adjust the mutual position of the product and the charging base and re-plug and unplug the USB cable connected to the charging base. If it still cannot be charged, replace it with a magnetic charging cable for charging.

If our customers have tried the above methods, still not working, then you can escalate to Breo. (Please ask our customer to provide a serial number and a video that shows the issues)
PRODUCT NAME:
breo Scalp mini pro

MODEL:
scalp mini pro

BATTERY LIFE:
2.5 hrs

MATERIALS:
fabric / ABS / PU

COLOR:
silver / grey / wooden
CHARGING TIME:
2.5-3 hrs

INPUT:
5V⎓

NET WEIGHT:
375 g

CHARGING PORT:
magnetic USB

WATERPROOF:
IPX7
DIMENSION:
L4.33in × W4.72in × H3.22 (inch)

BATTERY CAPACITY:
1150 mAh

ACCESSORIES:

charging dock / storage bag / magnetic charging cable / micro USB charging cable

POWER RATING:
5W