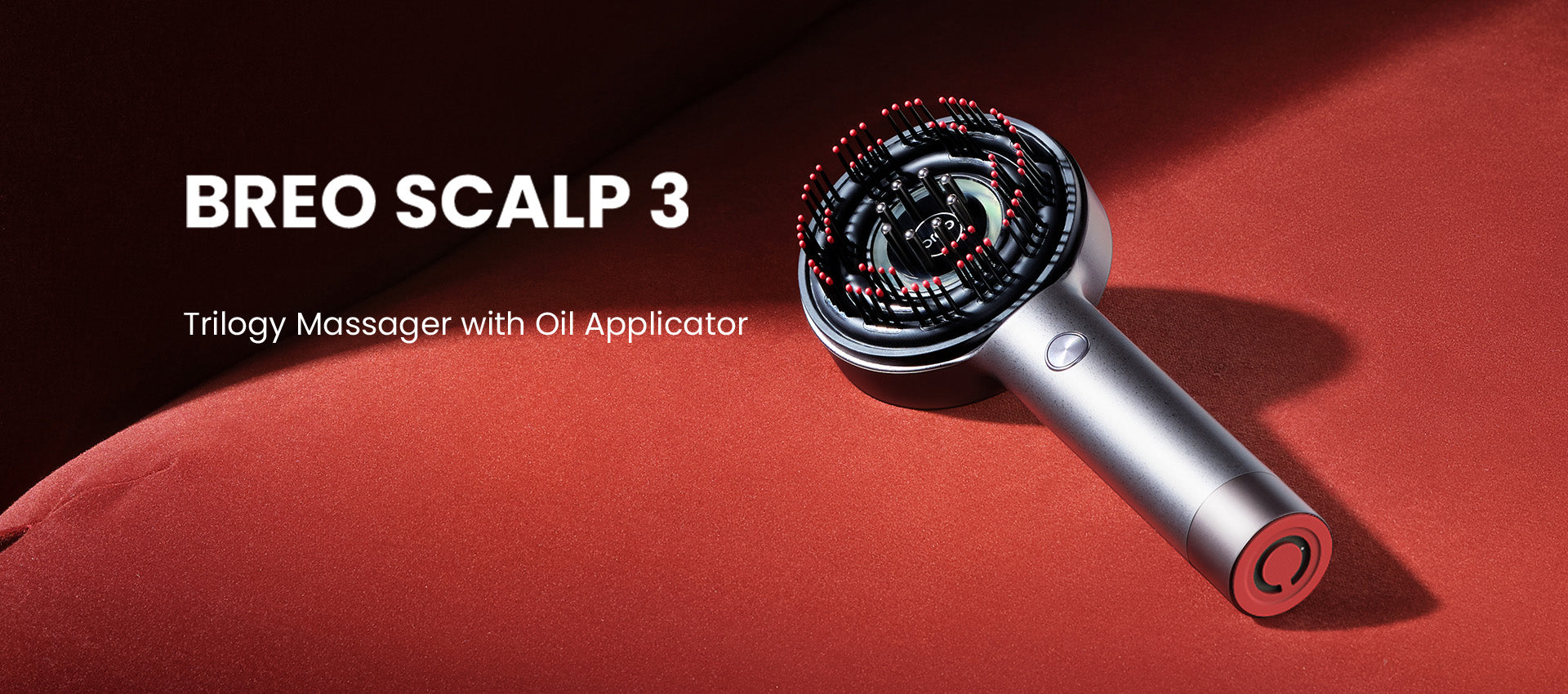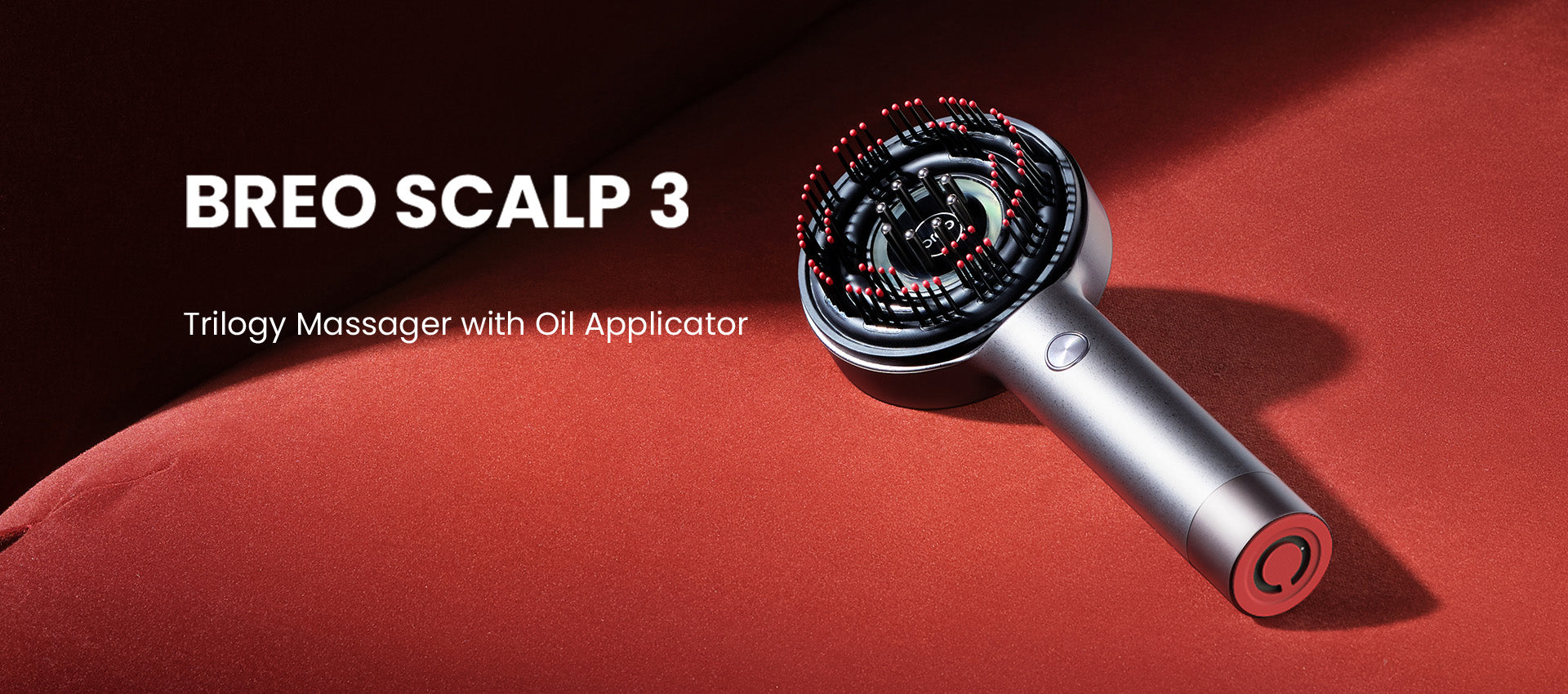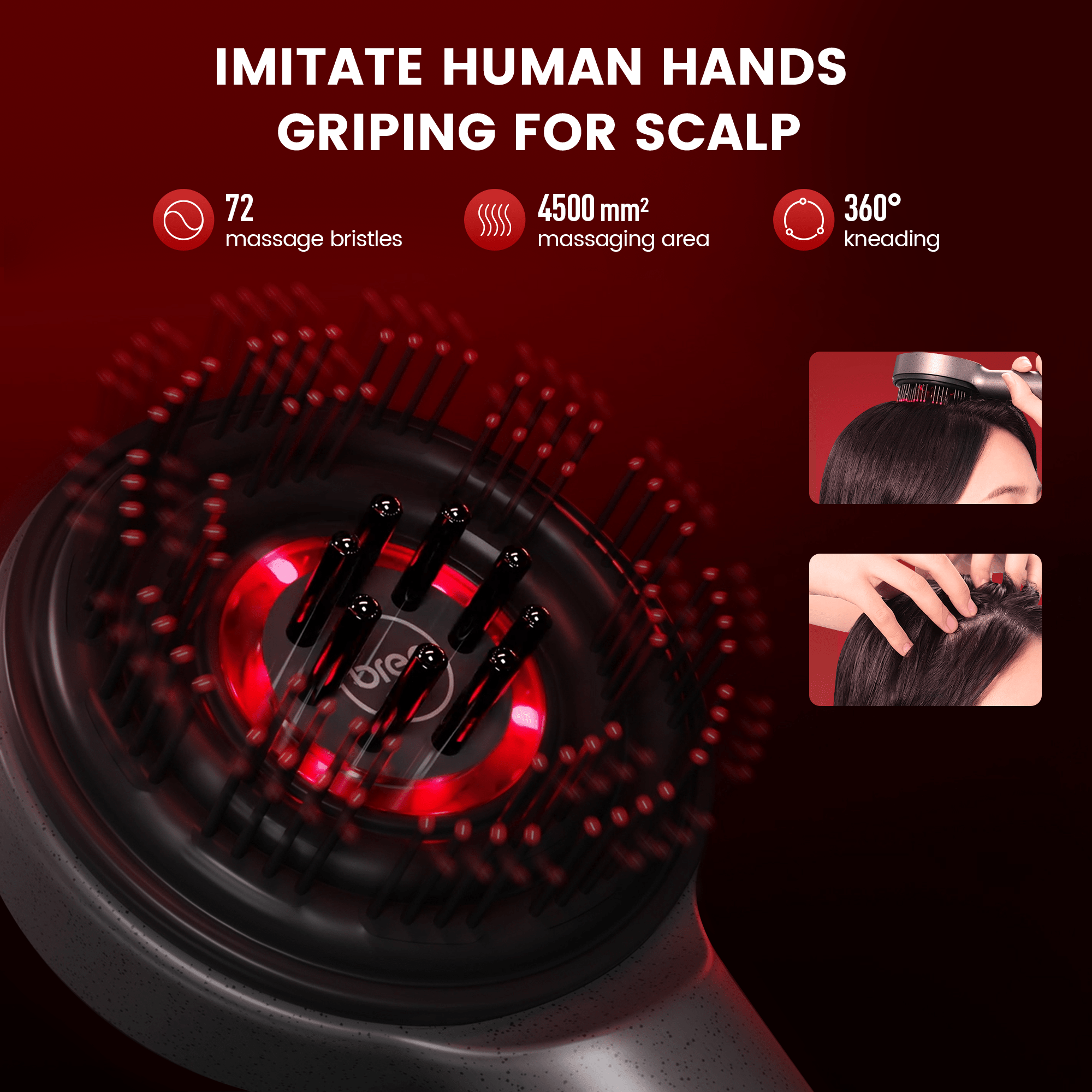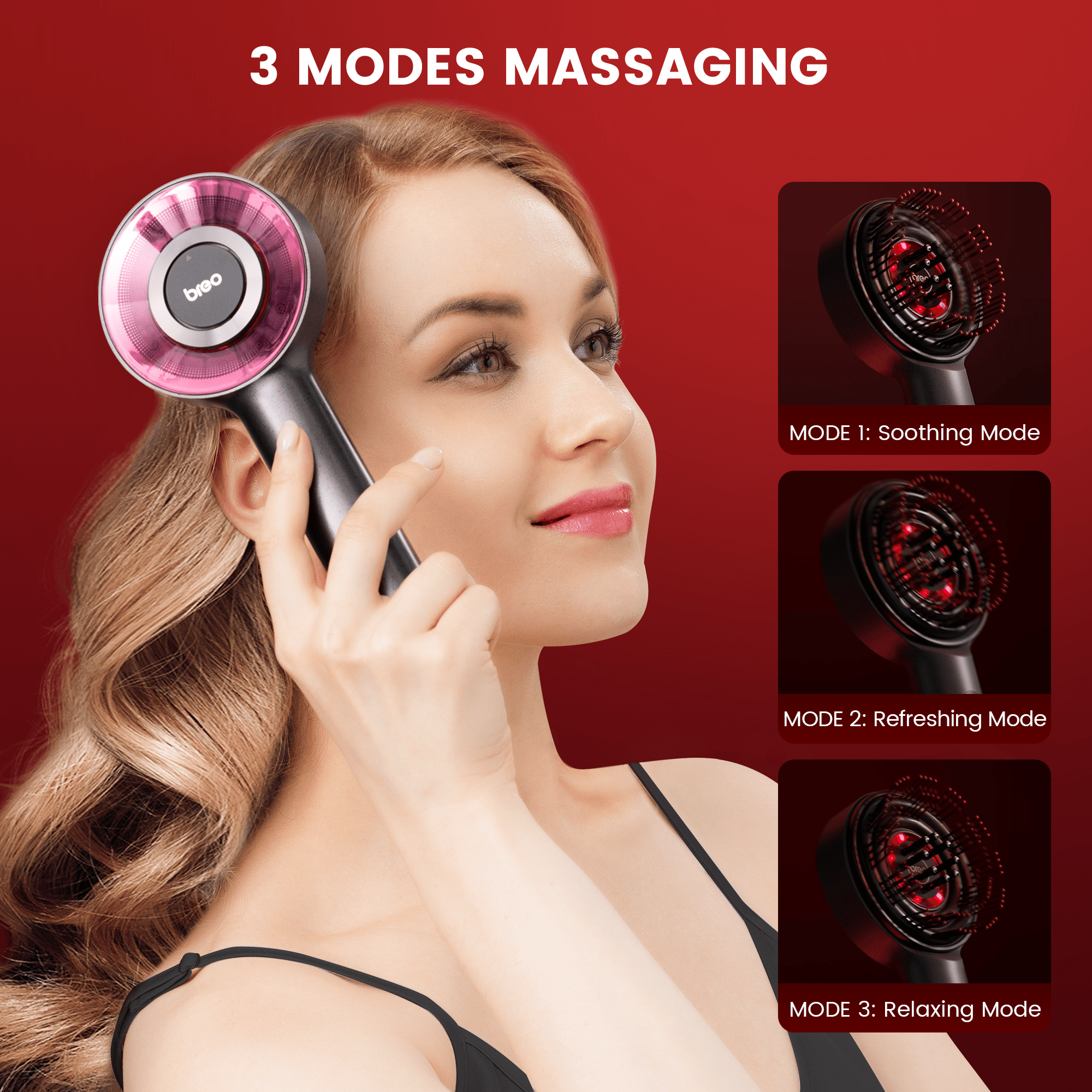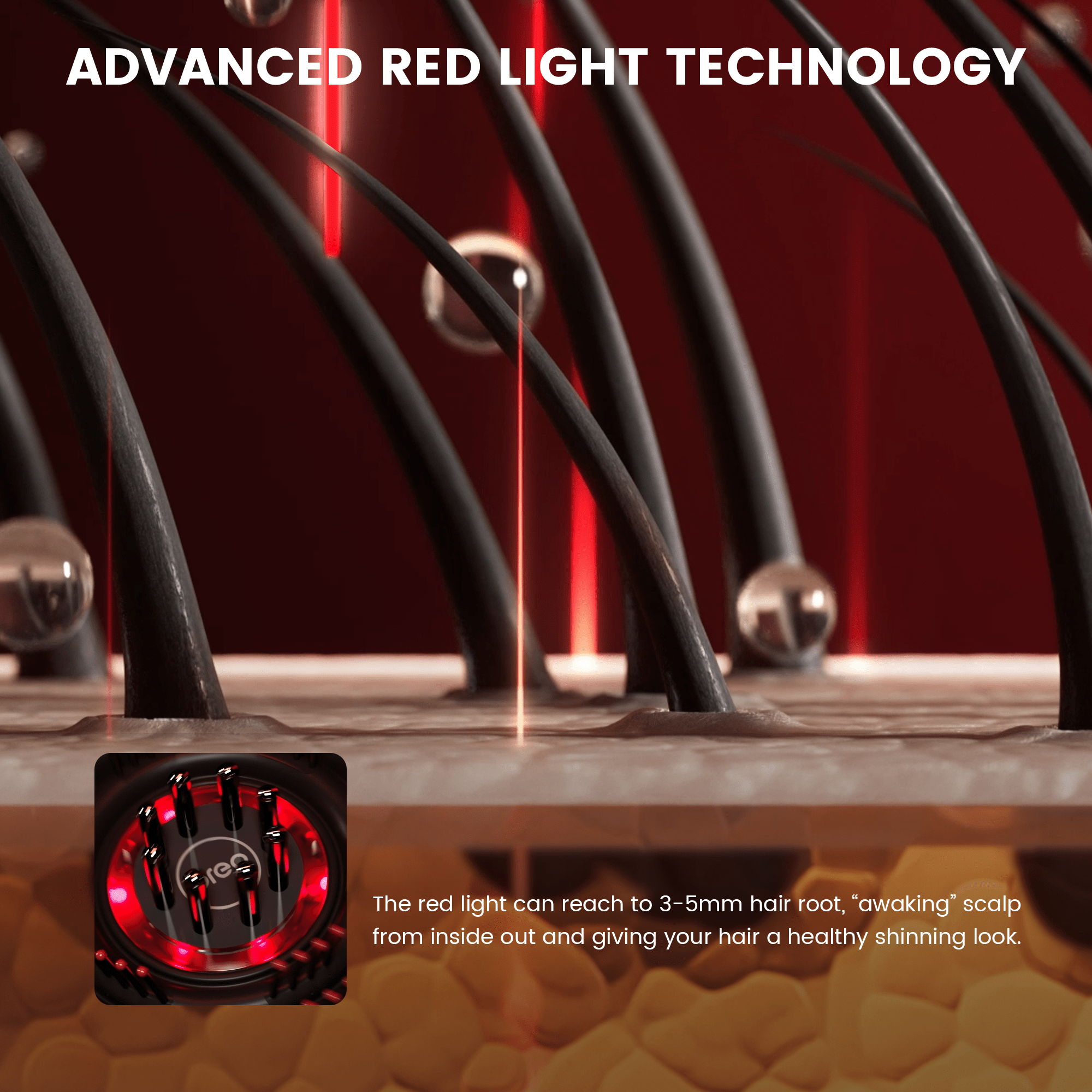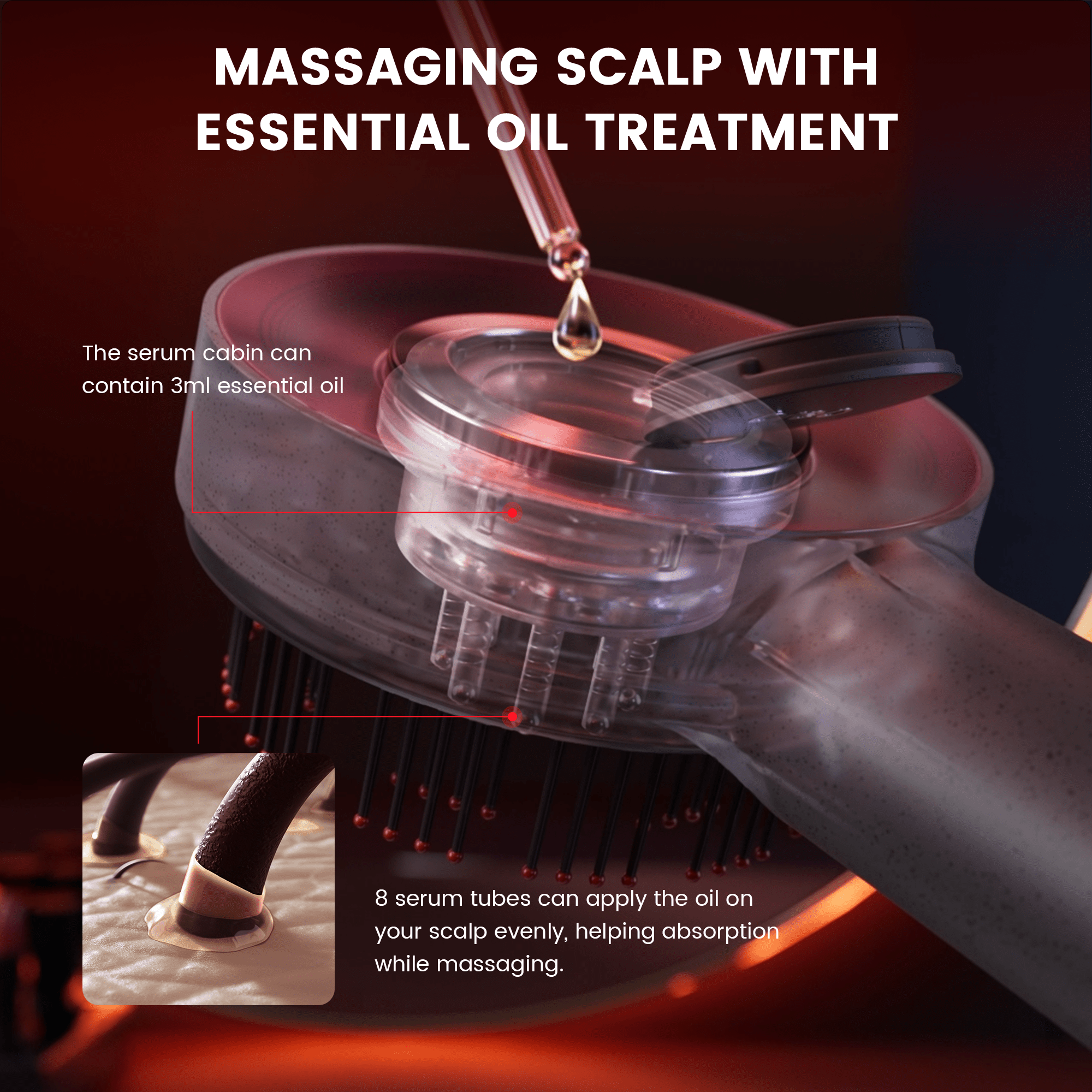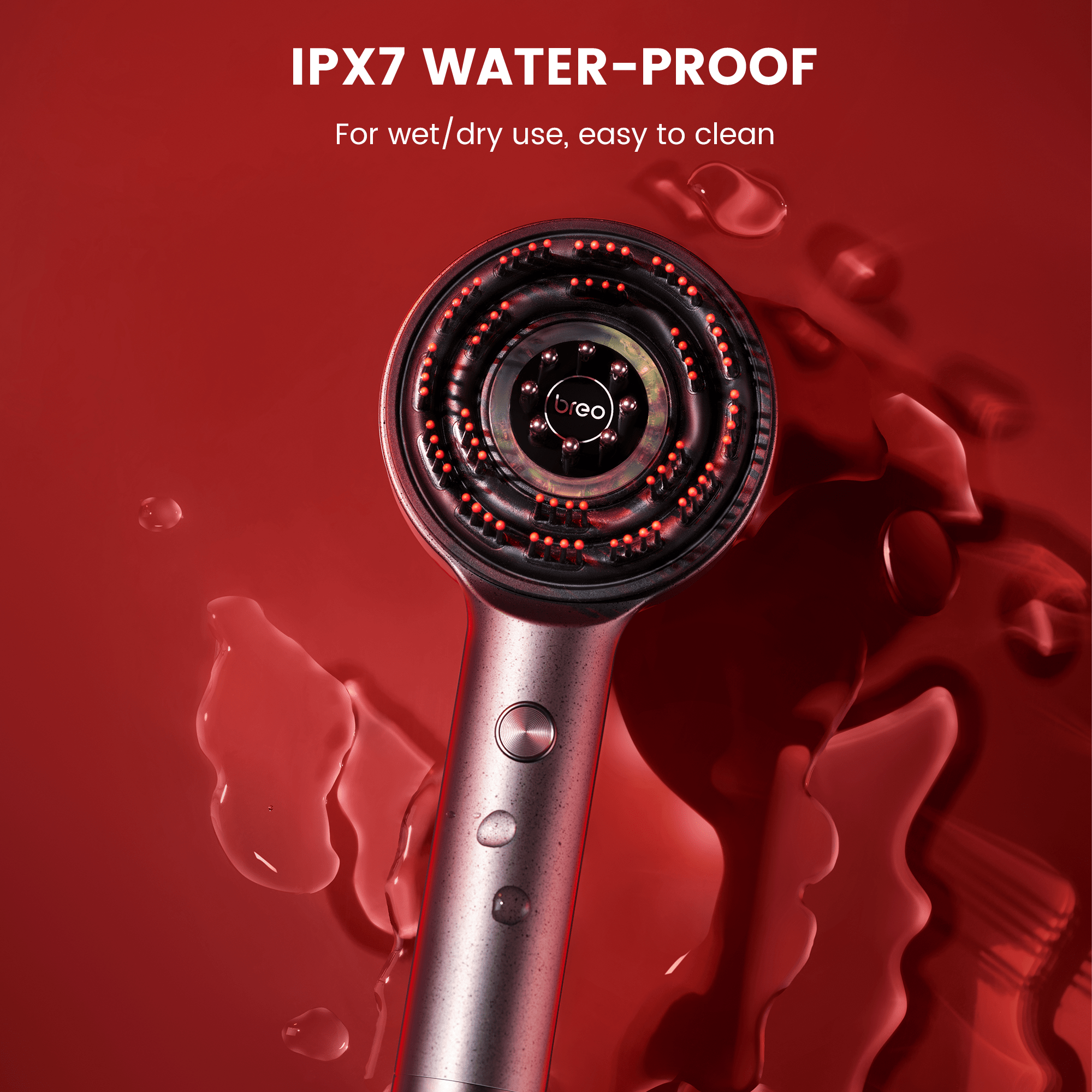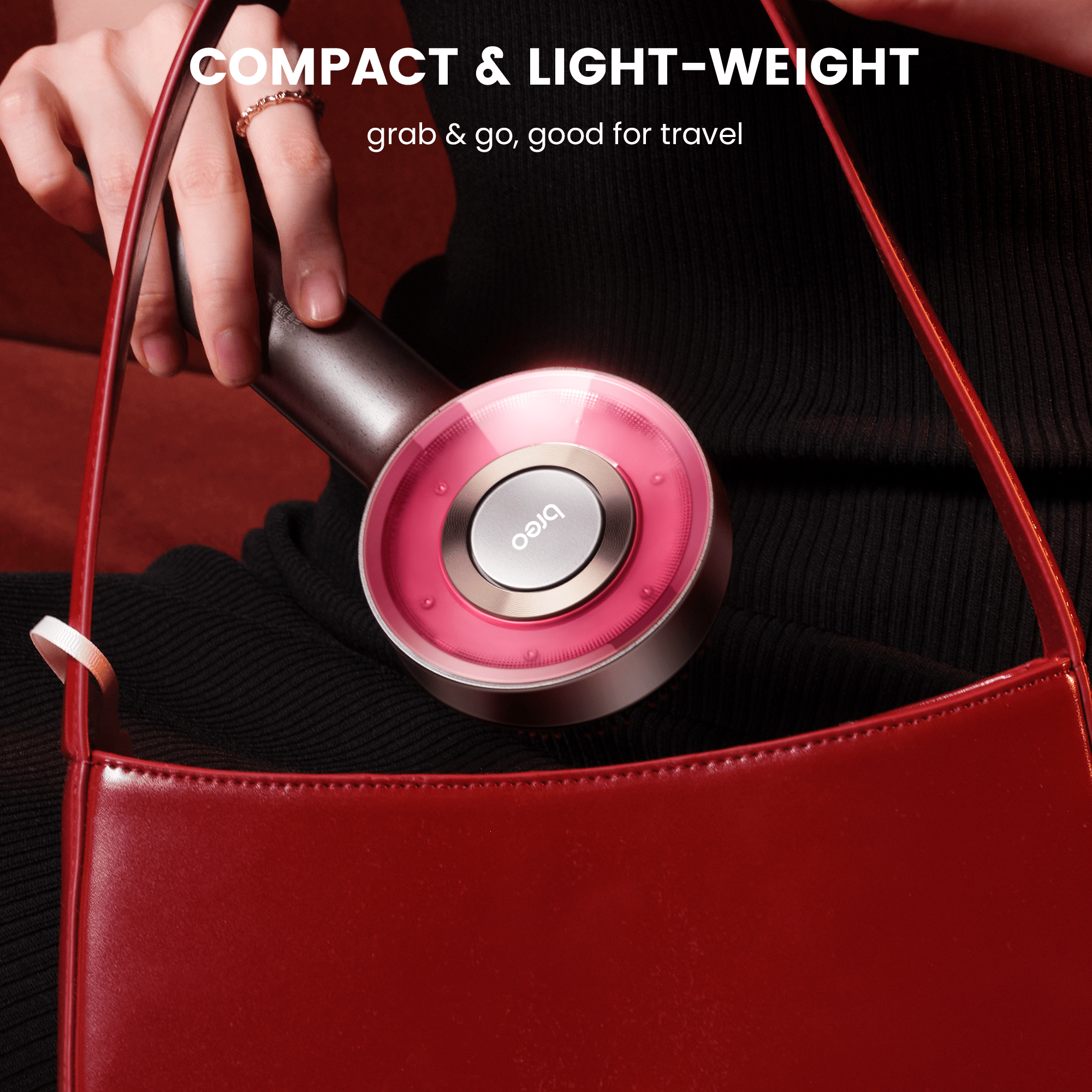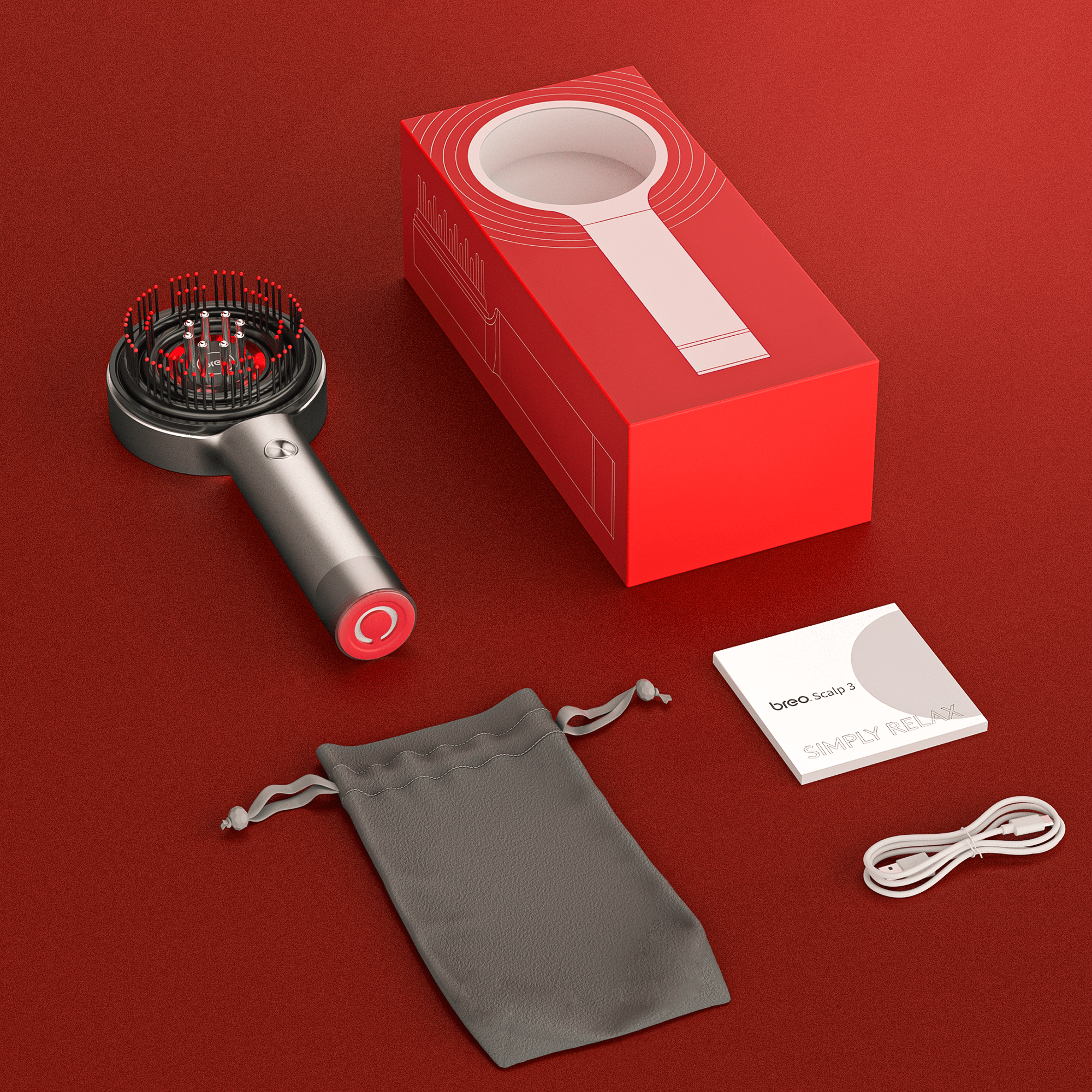 Breo Scalp3 Trilogy Massager with Red Light and Oil Applicator
Free Standard Shipping | 30-Day Return | One-Year Warranty 

Starting with the scalp
Scalp Trilogy
The Scalp Trilogy simultaneously cleanses, stimulates, and moisturizes the scalp. The original essential oil introduction chamber allows each treatment to be applied directly to the scalp.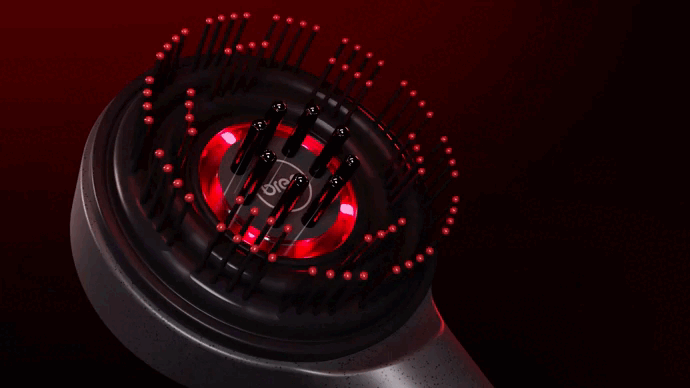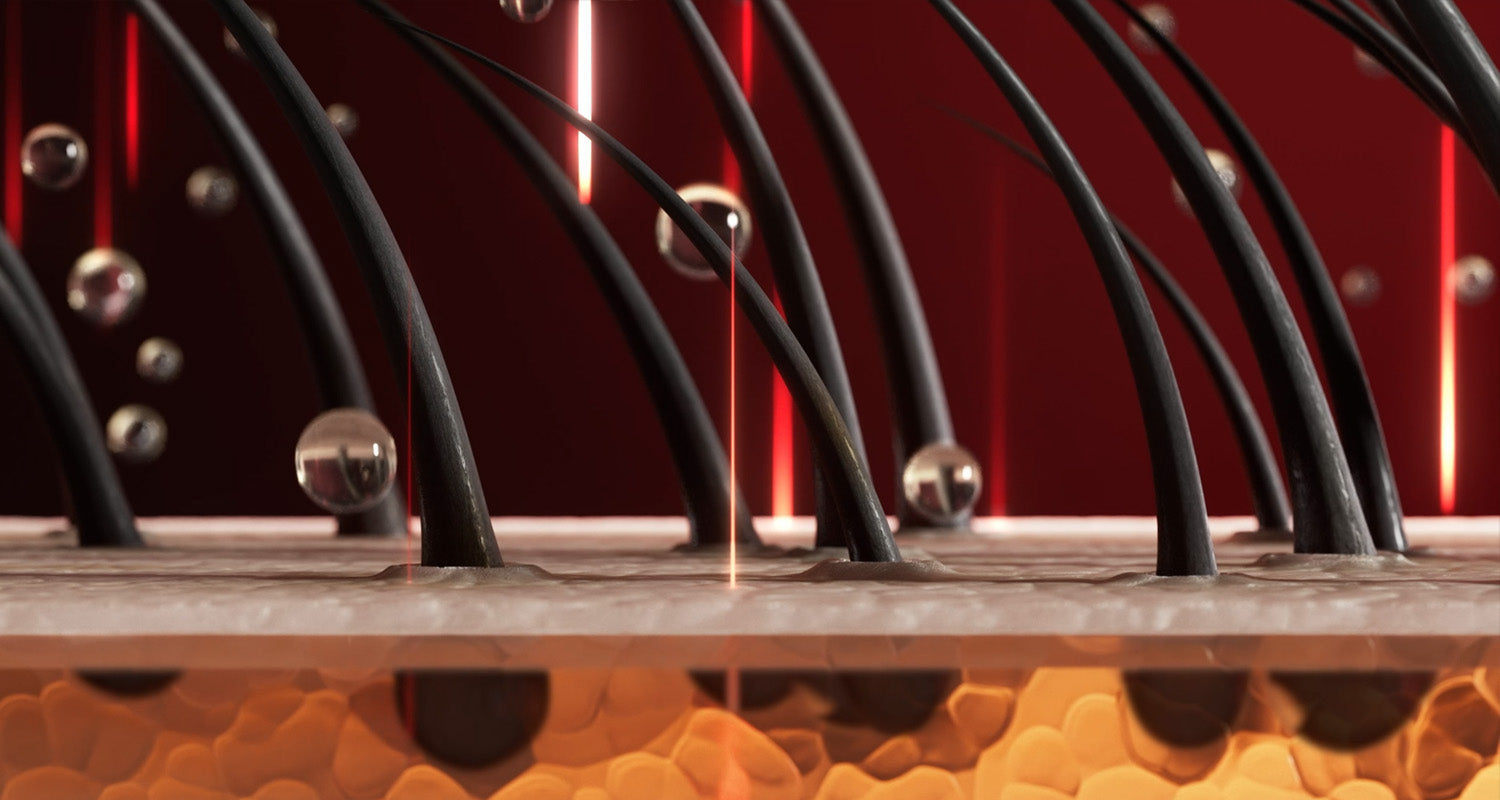 Essential Oil Massage
A scalp spa without wasting essential oils
Combining Scalp Trilogy with topical minoxidil solution and oral finasteride may have a synergistic effect on hair regrowth. Scalp Trifecta's 3 ml Essentials Guide Compartment allows for the application of essential oils directly to the scalp for all hair types, providing a soothing effect during the shampooing process. It can be used in the shower in combination with your favorite shampoo and conditioner, or with some nourishing scalp hair oils.
World Premiere Scalp Massager
3-in-1 Multi-functional Massager
The Scalp Trilogy's tooth-tip massage relaxes the head muscles, continuously removes debris, dirt, and oil from the scalp, stimulates the scalp with red light irradiation, and finishes with the essential oil introduction function to keep it moisturized.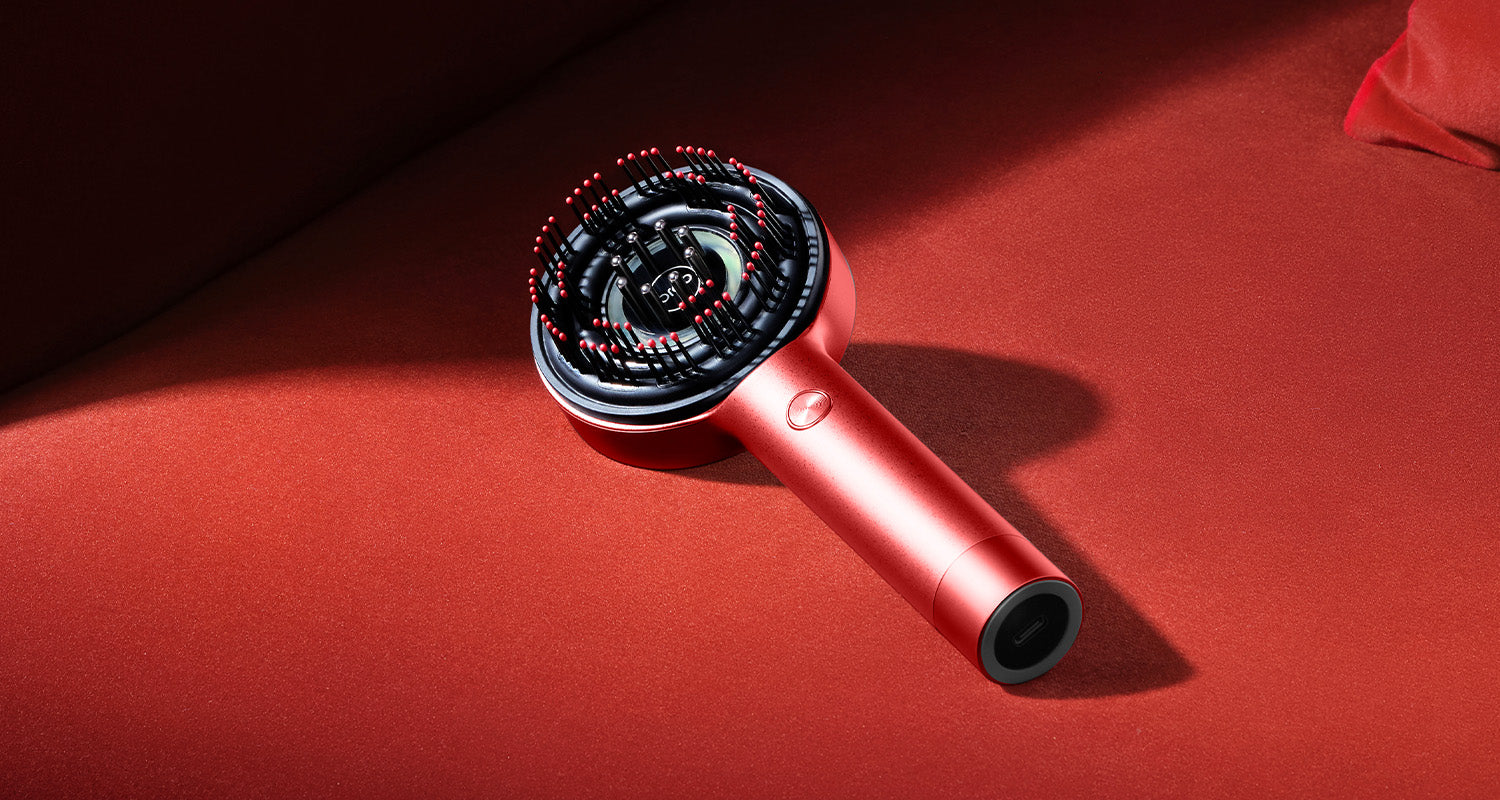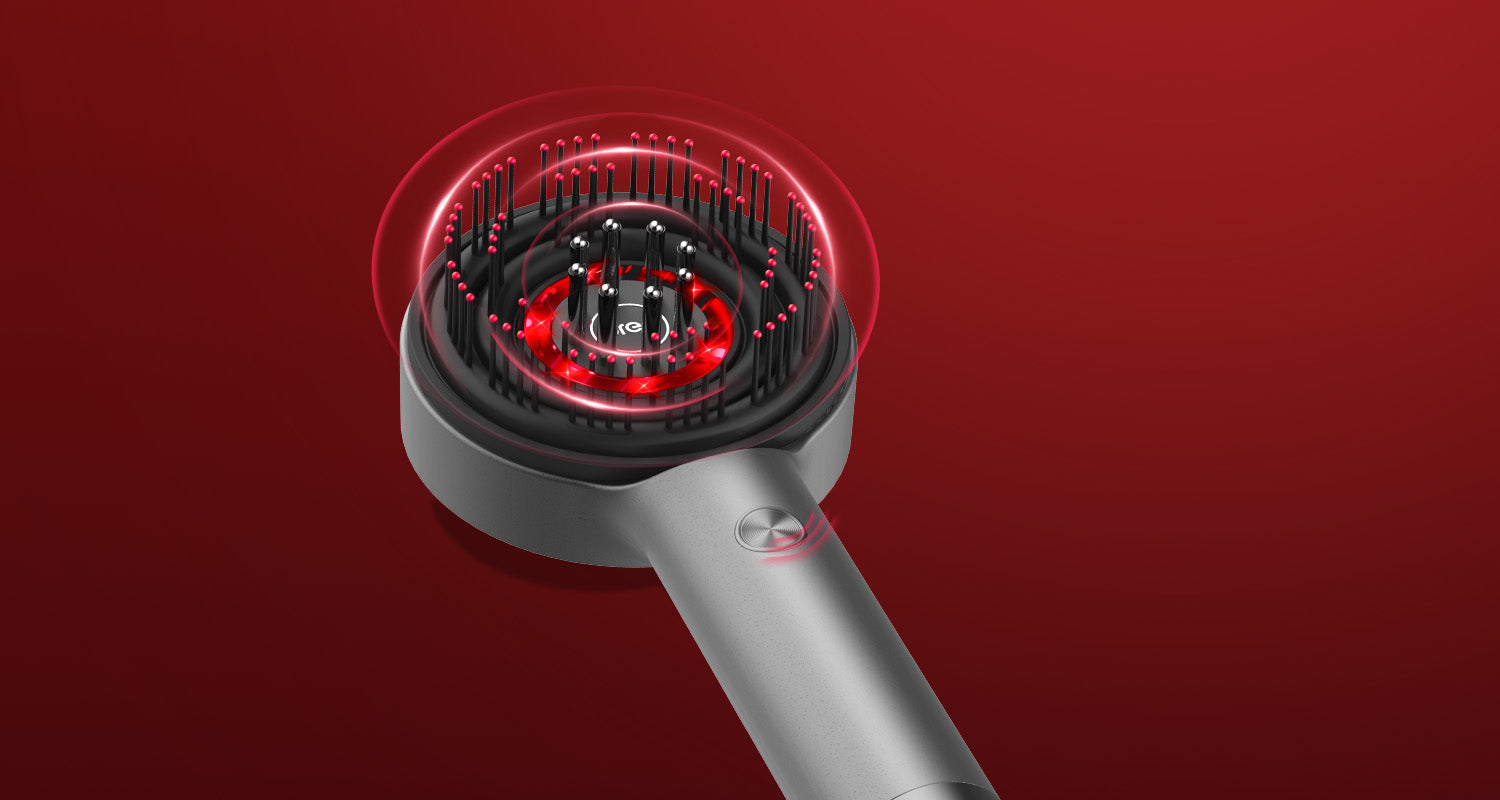 Red light stimulation
Gently activates your sense of well-being
Infrared light waves are provided by a low-intensity 850nm pure red light that reaches the root of the hair follicle at 3-5mm to stimulate the follicle cells and scalp. Low-intensity laser scalp stimulation helps create an environment conducive to hair growth. This advanced technology is safe, effective, and easy to use at home. The level of evidence from these studies is still low, so more large controlled studies are needed. Typical application time is 15-20 minutes, 3 times a week for 6 months.
Ergonomics Design
From scalp massage to hair follicles
Scalp Trilogy mimics a manual massage that deep cleanses the scalp and stimulates follicle cells by stretching the scalp, making it suitable for all hair types. It's not just your fingertips that can stimulate the hair follicles with a scalp massager, you can also increase the effectiveness of the massage by applying direct pressure and targeting the most sensitive areas of the scalp.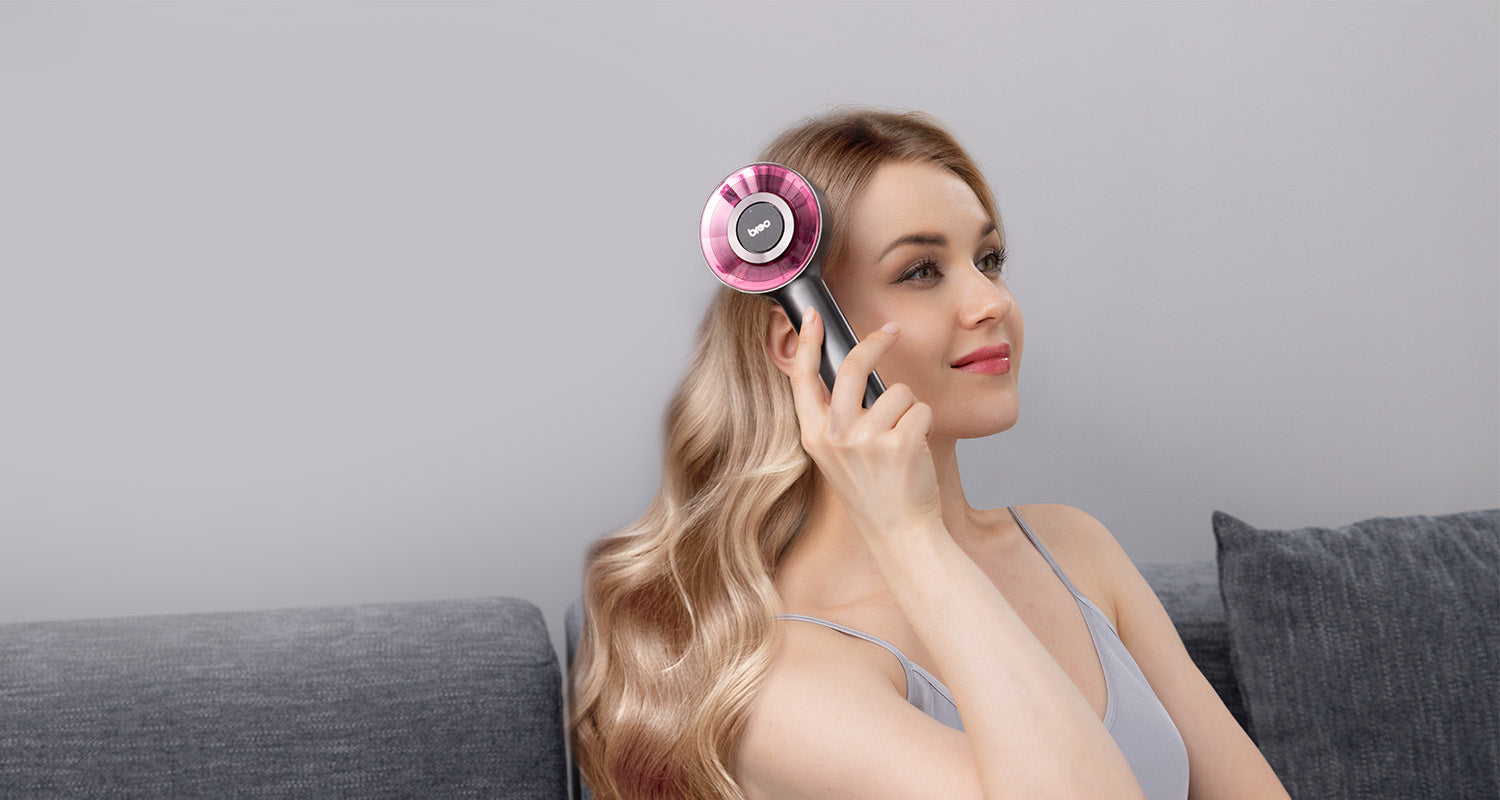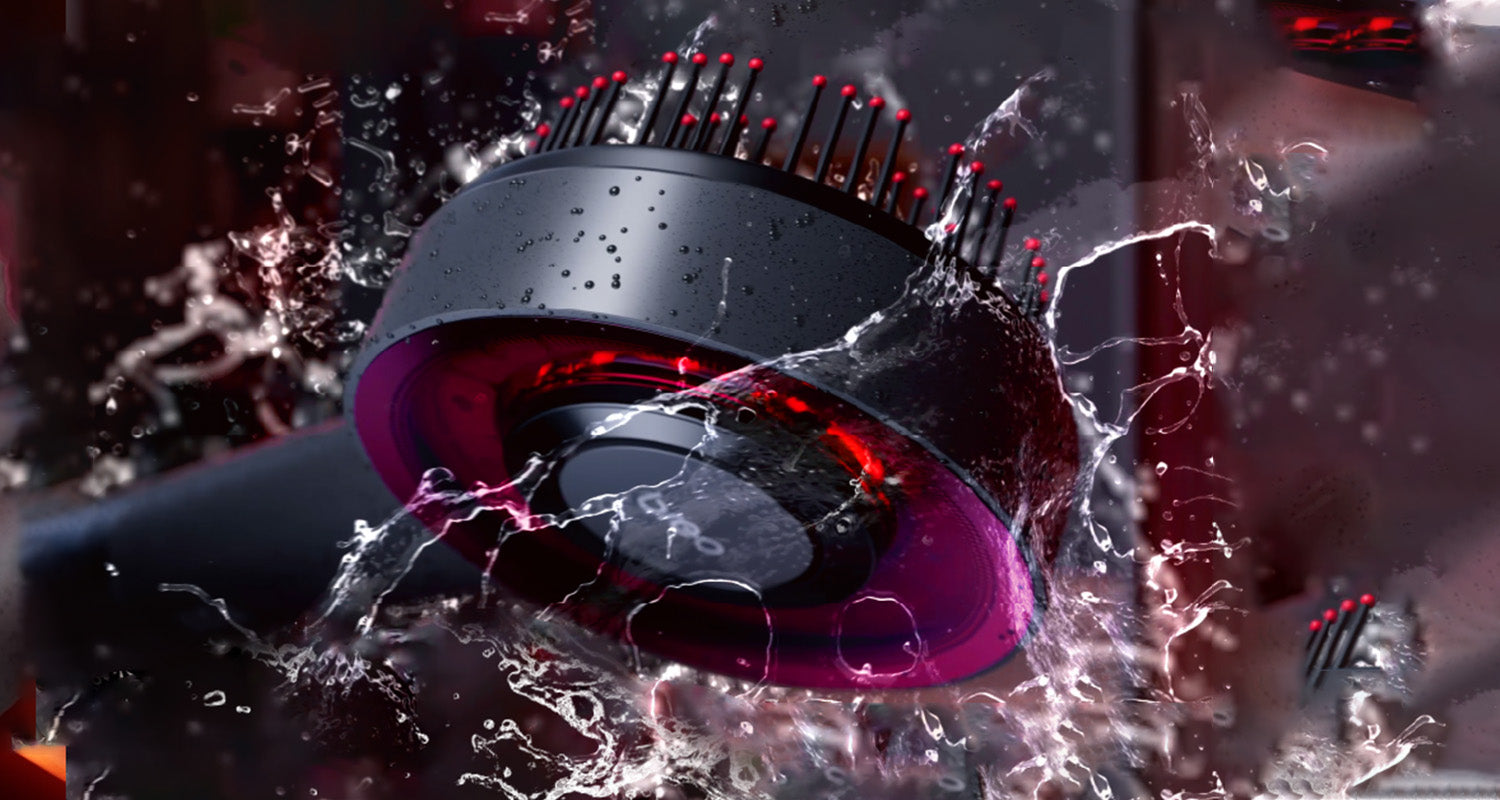 IPX7 waterproof rating
Safe and effective for relaxing travel
Scalp Trilogy has an IPX7 waterproof rating and scalping in the shower gently removes dead, sebaceous buildup. The easy-to-grip handle and soft massage heads can be used on any hair type without causing breakage. Focusing on massaging the area behind the ears helps to enhance well-being and body coordination.