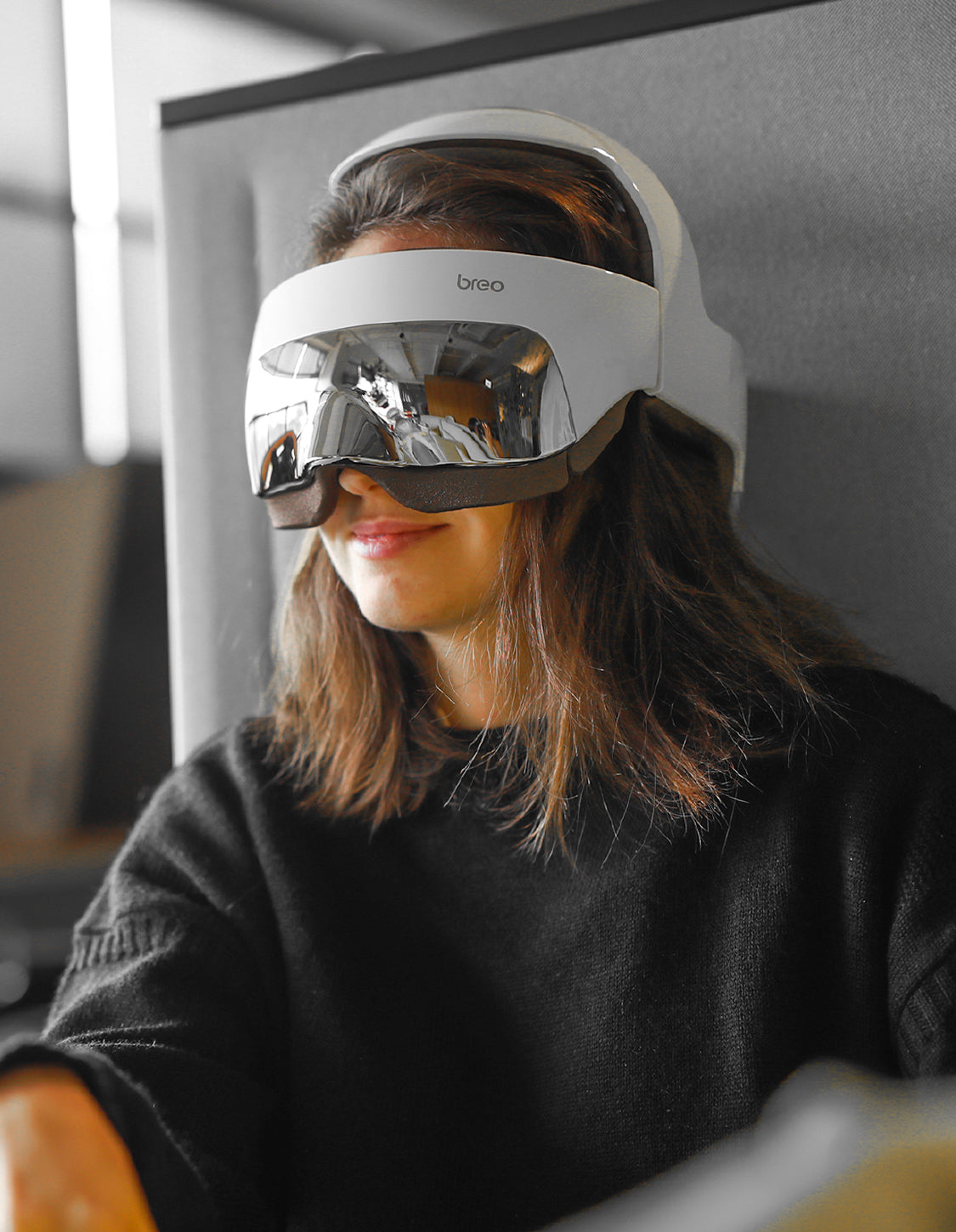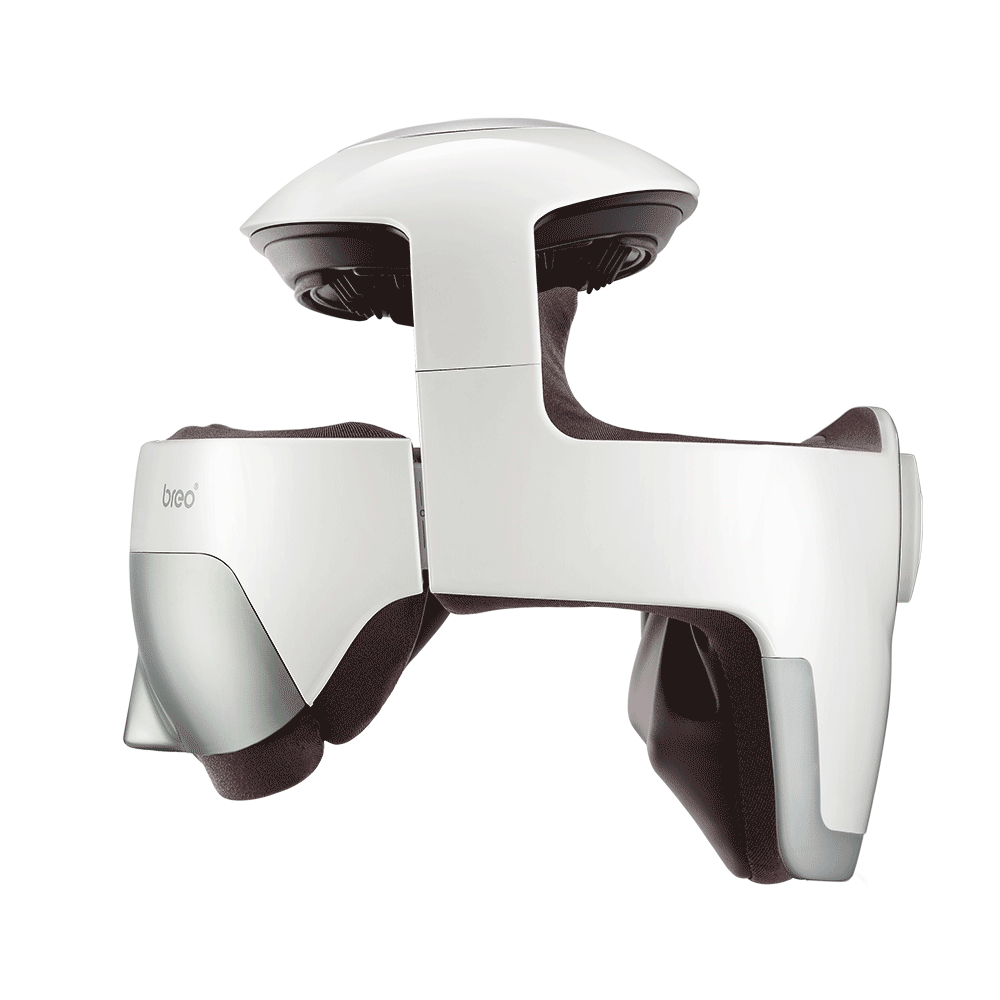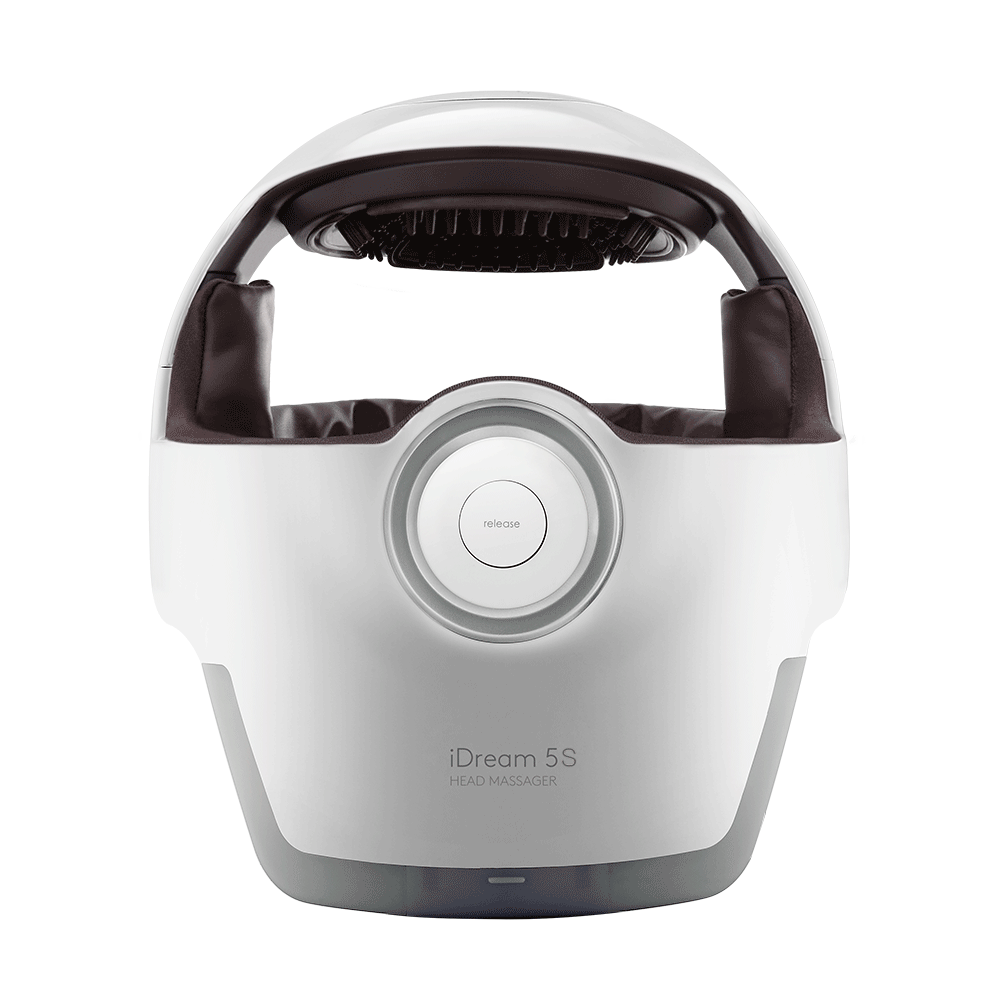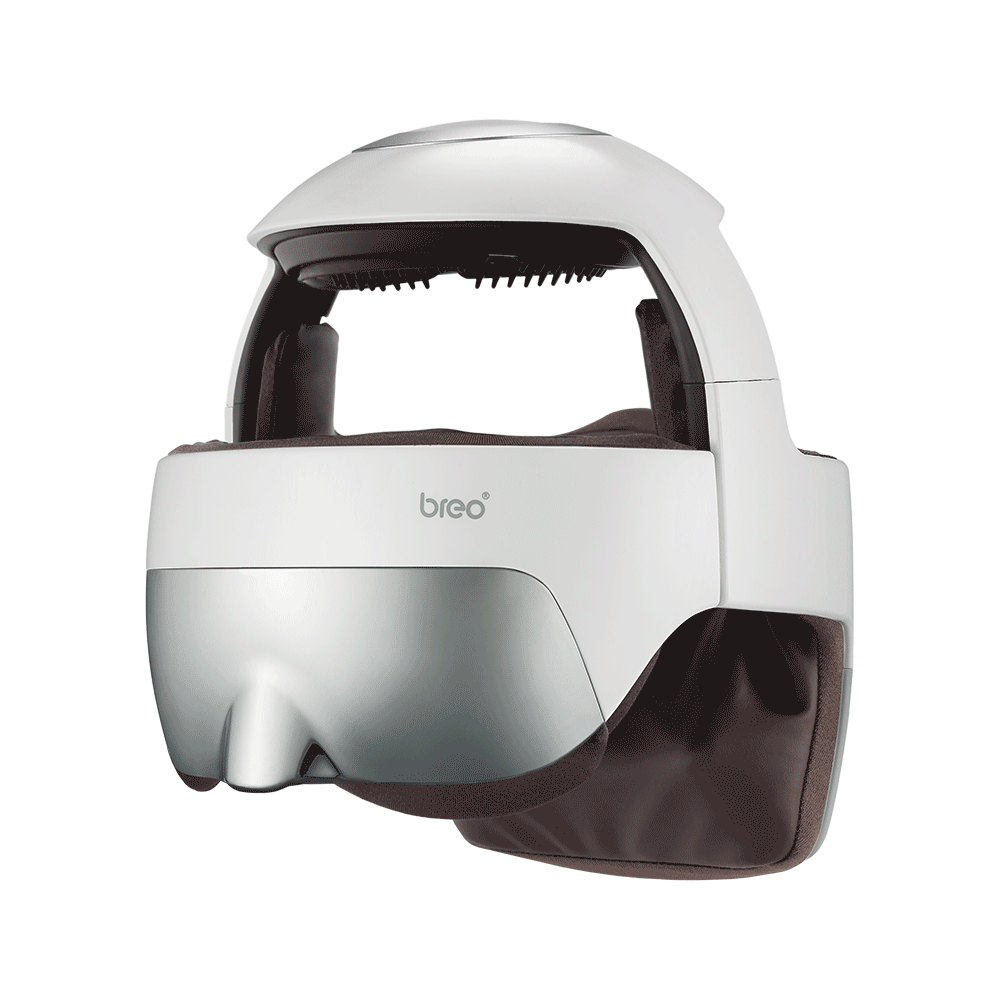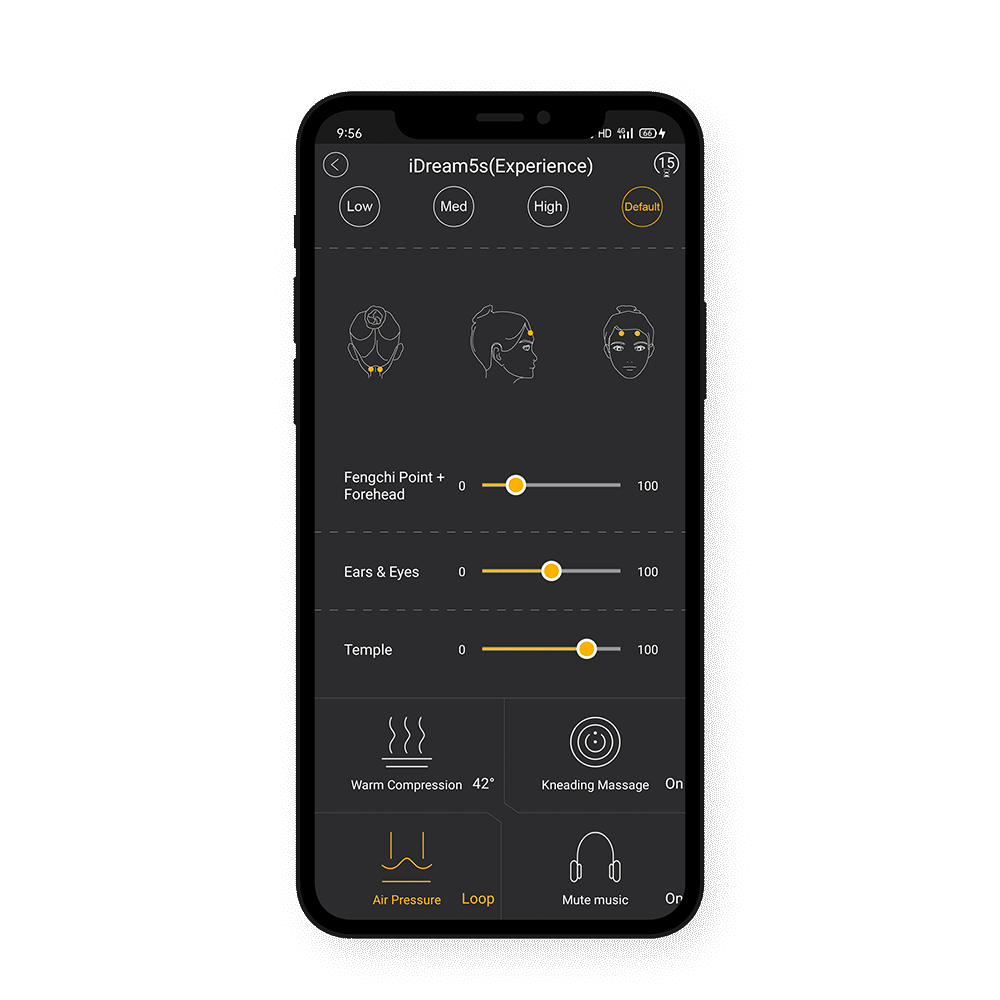 Redesigned with revolutionary non-invasive kneading, Pressure and heat technology.
Breo iDream 5S Head Massager
Free Standard Shipping | 30-Day Return | One-year Warranty 
Aligning with new node patterns, they re-innovate 150 pressure points and apply deep kneading massage to the eyes, upper neck, and scalp areas thoroughly.
Fully Adjustable Size.
Breo iDream5s Head Massager will fit a wide range of head sizes. There is a knob on the back to adjust the width of the helmet to adapt to different head circumferences. The convenient pressure release button makes it easy to take off and put on.
Removable Eye Massager.
Breo iDream5s Head Massager simultaneously targets the top & back of the head, forehead, temples. And the eye massager parts can be removed so you can even enjoy the iDream5s while reading or watching a movie.
Upgrades to 150+ Kneading Points.
Take care all the necessary pressure points.
The 150 massage nodes are optimized for varied massage modes, and promote a more beneficial head relief with the built-in optimized pressure massage techniques.
APP Control
A redesigned microchip for an optimized massage system.
The refined sophisticated microchip generates more precise and subtle head massage that imitates reflexology-like kneading through intelligent pressure and massage nodes.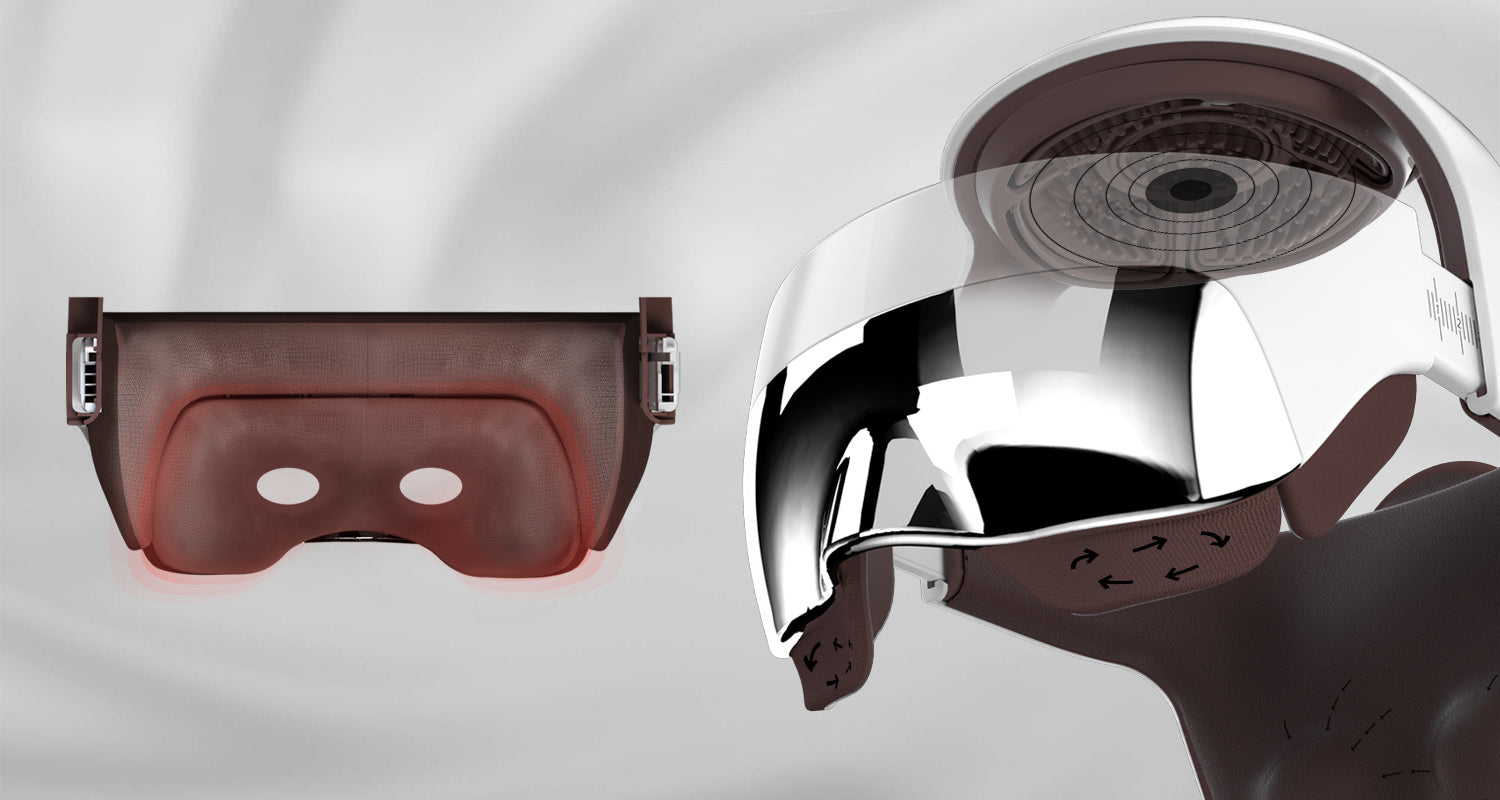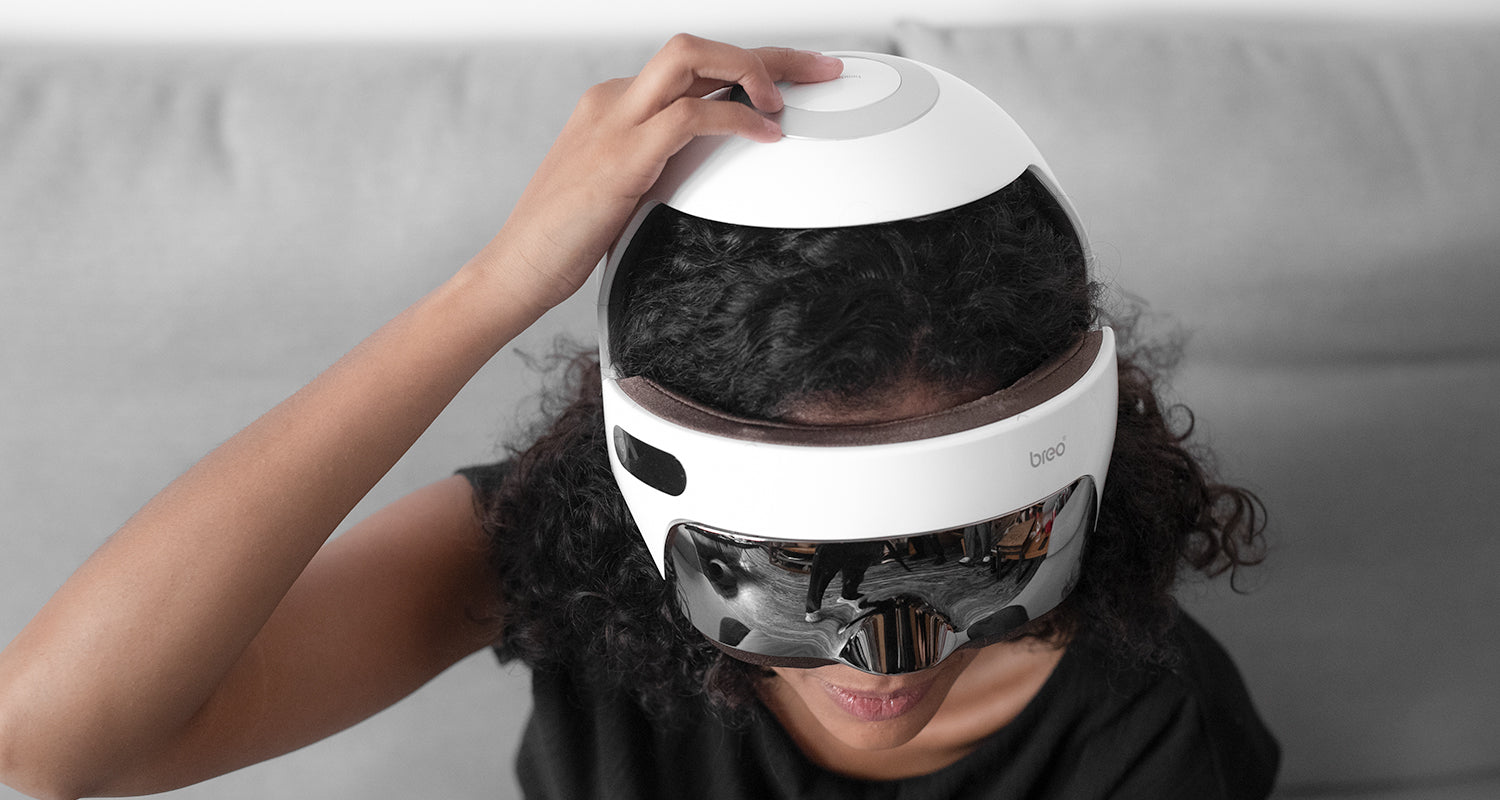 Enjoy Scalp Massage Only At A Touch.
A better way of scalp relexation.
Allows you to activate scalp massage at the press of a button for more enjoyment relief whenever you need.
The Better World-Class Materials.
Protein leather offers you a uniquely soft-on-skin resilience.
iDream5S is built with cutting-edge protein leather – a softer, more durable alternative to normal or faux leather, infusing comfort and coolness into your massage experience.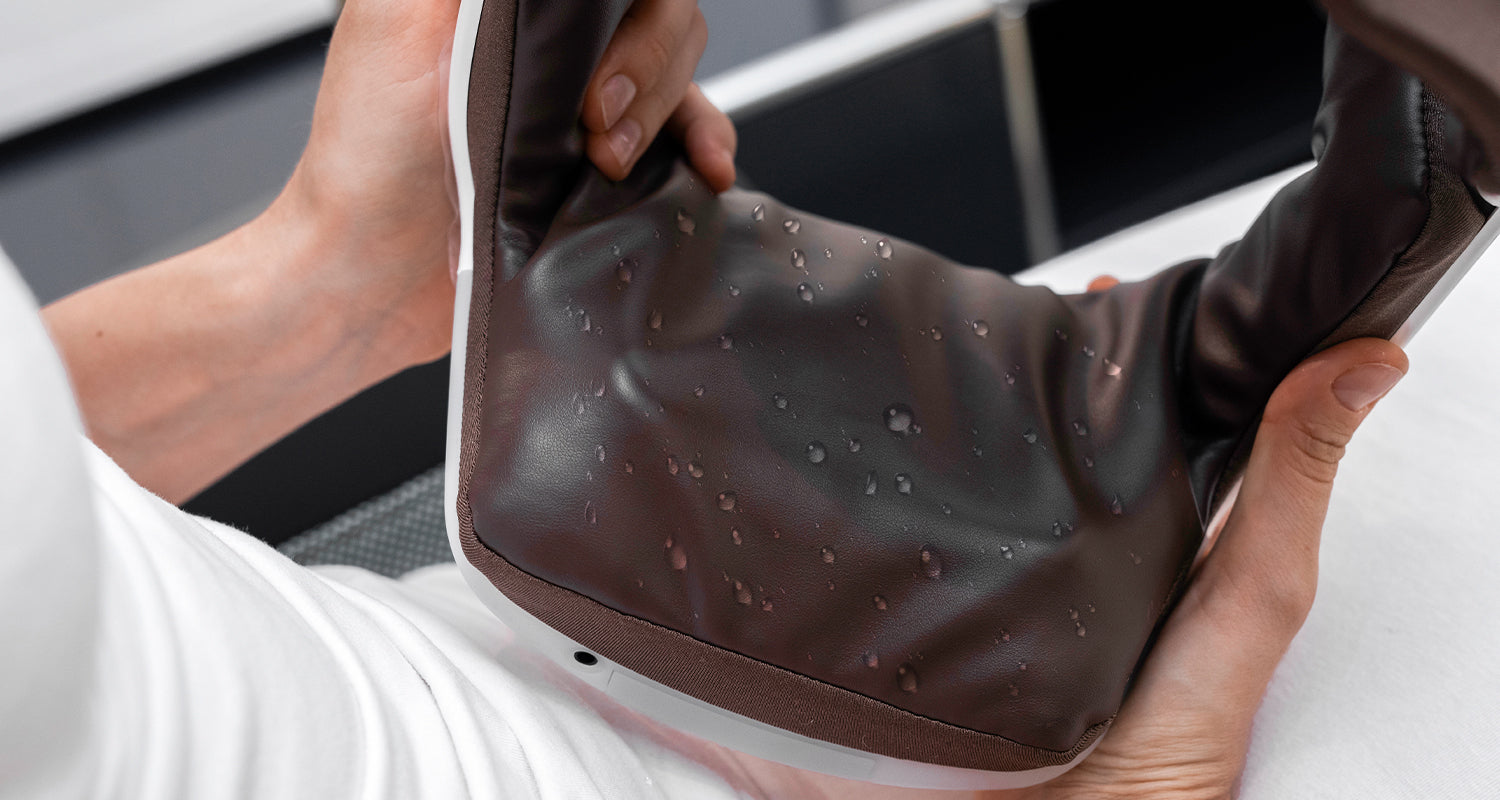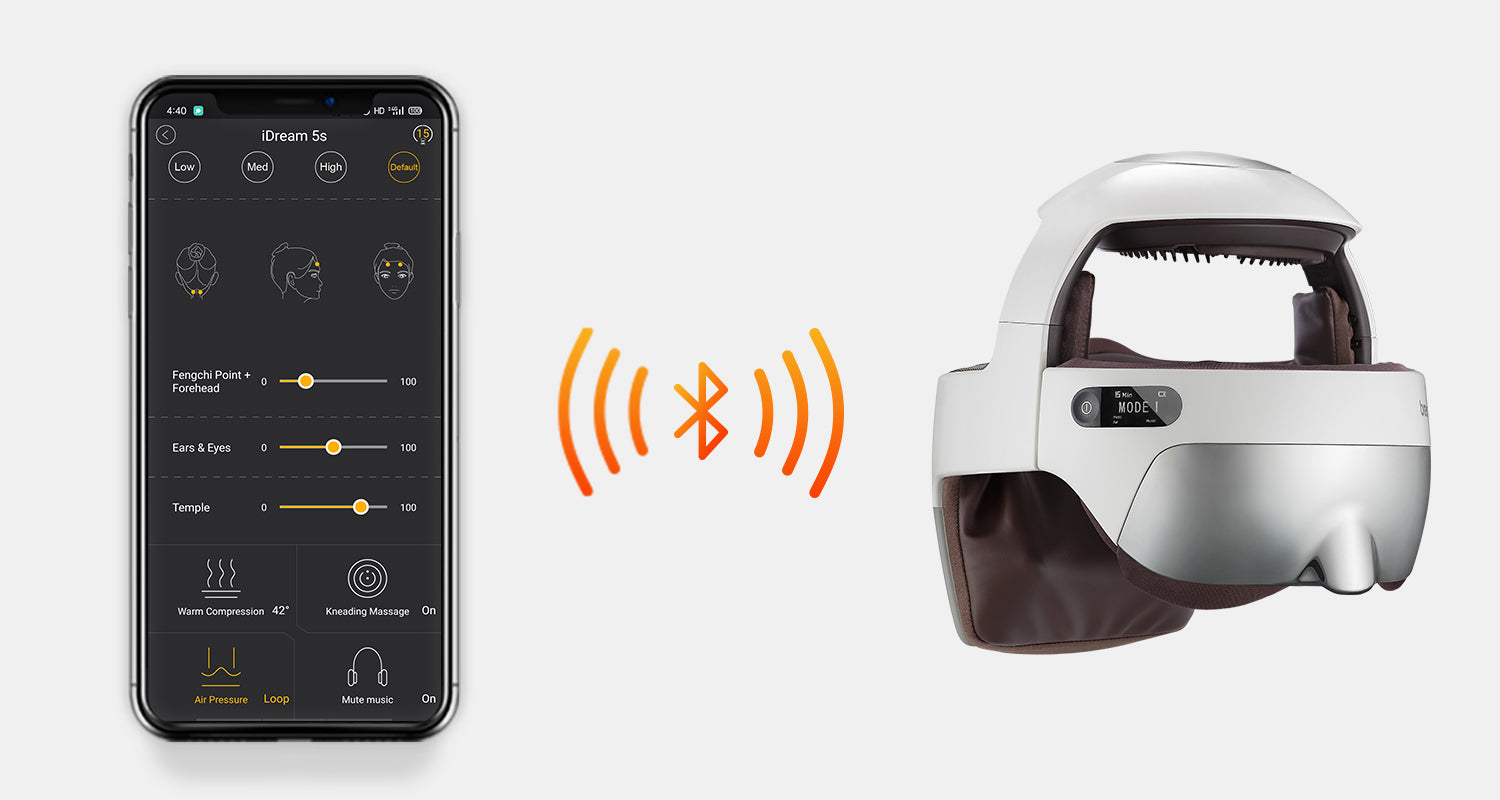 New APP Total Customization.
A massage with fully personalized Mode Setting.
Connect iDream5S to the Breo app for total control by customizing the pressure, heat, kneading patterns and time duration to create the perfect massage for your needs.
PRODUCT NAME:
breo iDream 5S

MODEL:
idream 5s

BATTERY LIFE:
1.5 hrs

MATERIALS:
protein leather / ABS / PU

COLOR:
brown / white


CHARGING TIME:
6 hrs

INPUT:
5V⎓

NET WEIGHT:
2.1 lb

CHARGING PORT:
micro USB

HEATING TEMPERATURE:
109.4°F ± 37.4°F
DIMENSION:
254 x 210 x 242 (mm)

BATTERY CAPACITY:
2300 mAh

ACCESSORIES:
adaptor / charging cable / earphone

POWER RATING:
5 W



Q: How can I connect Breo App with iDream5S?
A: Please follow the below instructions to connect the massager with your phone or tablet.
1. Download and install Breo app from "Google Play Store" for Android devices, or "App Store" for iPhone or iPad.
2. Bring your mobile device near the iDream5S Head Massager.
3. The massager will automatically go into pairing mode once it is turned on.
4. Turn on "Bluetooth" on you phone or pad.
5. Open Breo app, go to "More Products". Your massager will show up on screen in a few seconds. Tap "Confirm" to connect.
6. Now you can personalize your massaging experience with your iDream5S:You can adjust the temperature and the pressure on major massage areas, change the rotation of the scalp massage, set a timer (5min, 10min, or 15min).
7. Tap the backward icon on top left corner twice to disconnect.
Q: I haven't used my device in many months and now it won't turn on. What can I do?
A: This happens because of the battery low voltage protection. Please charge it for 4-5 hours for turning it on again.
Q: Can I use the iDream5S while charging?
A: The device needs to be turned off while charging. A self-protecting program will be activated when the it is charging.