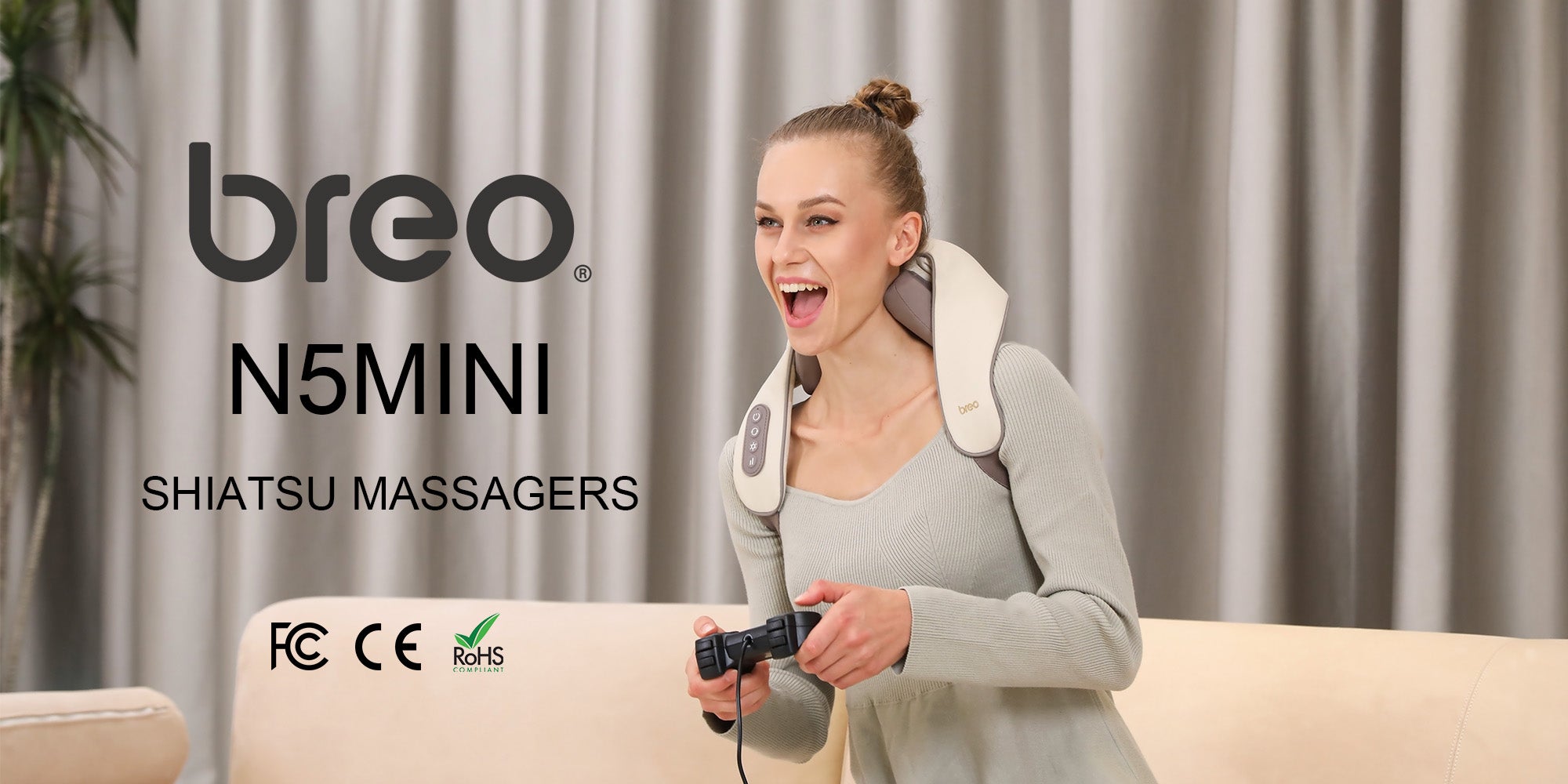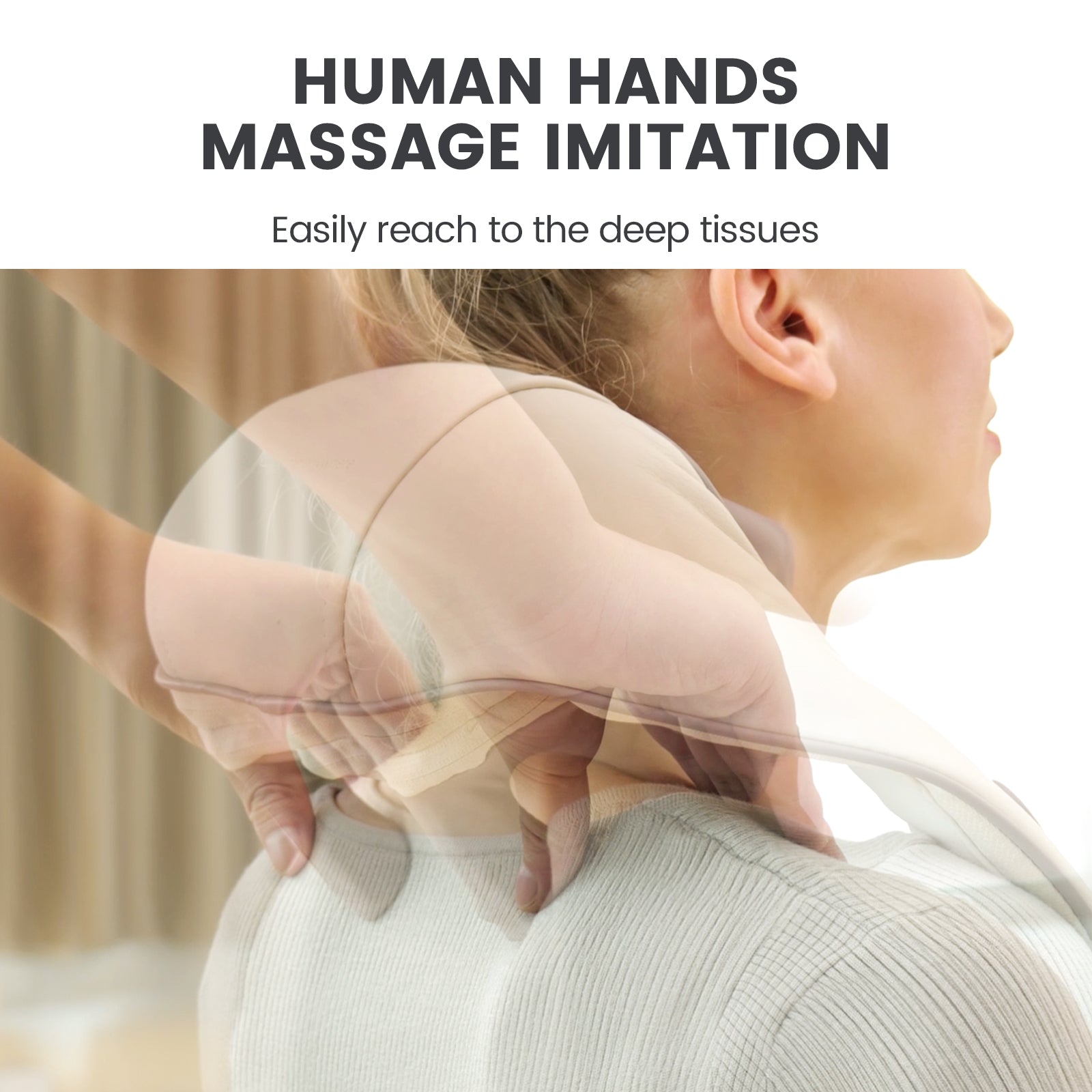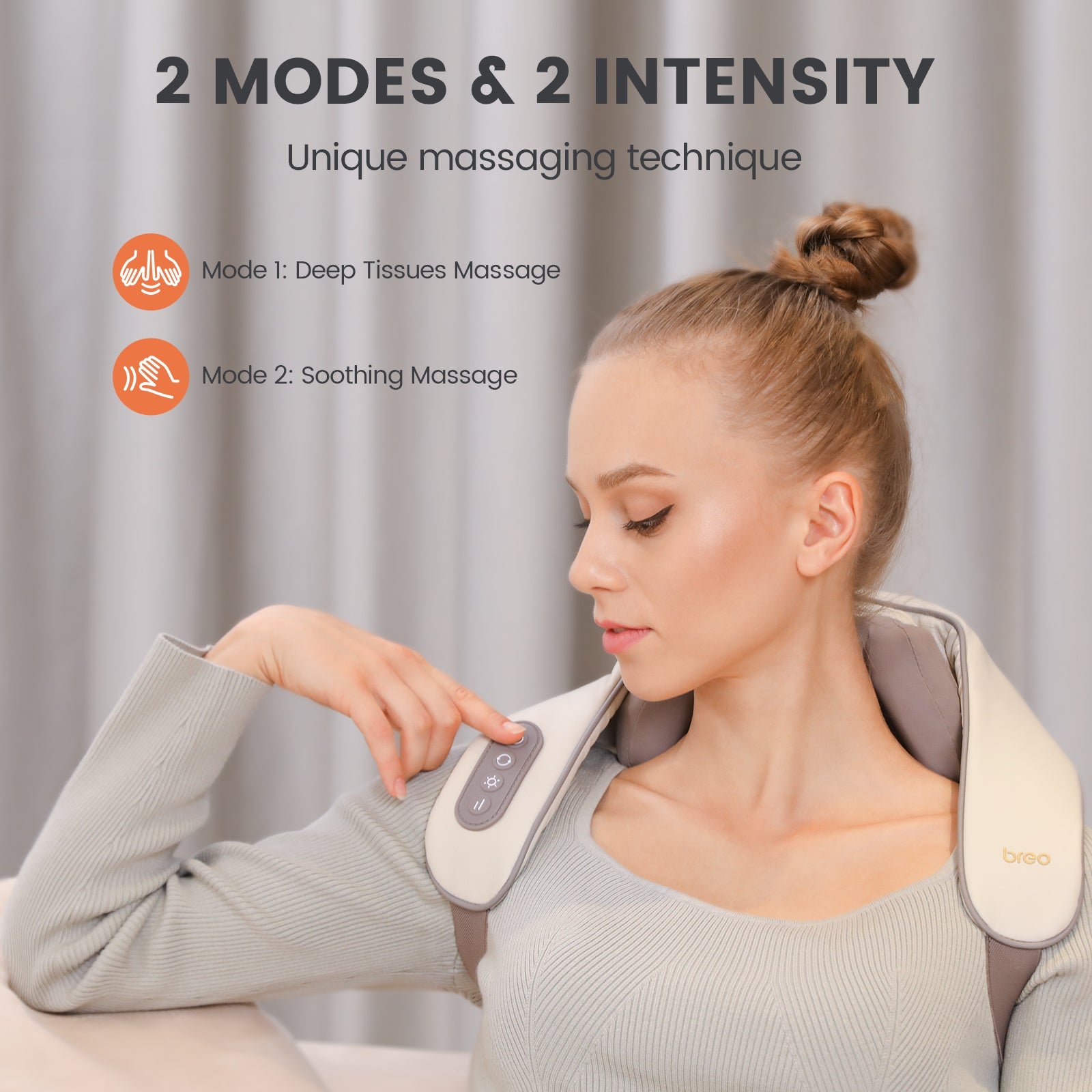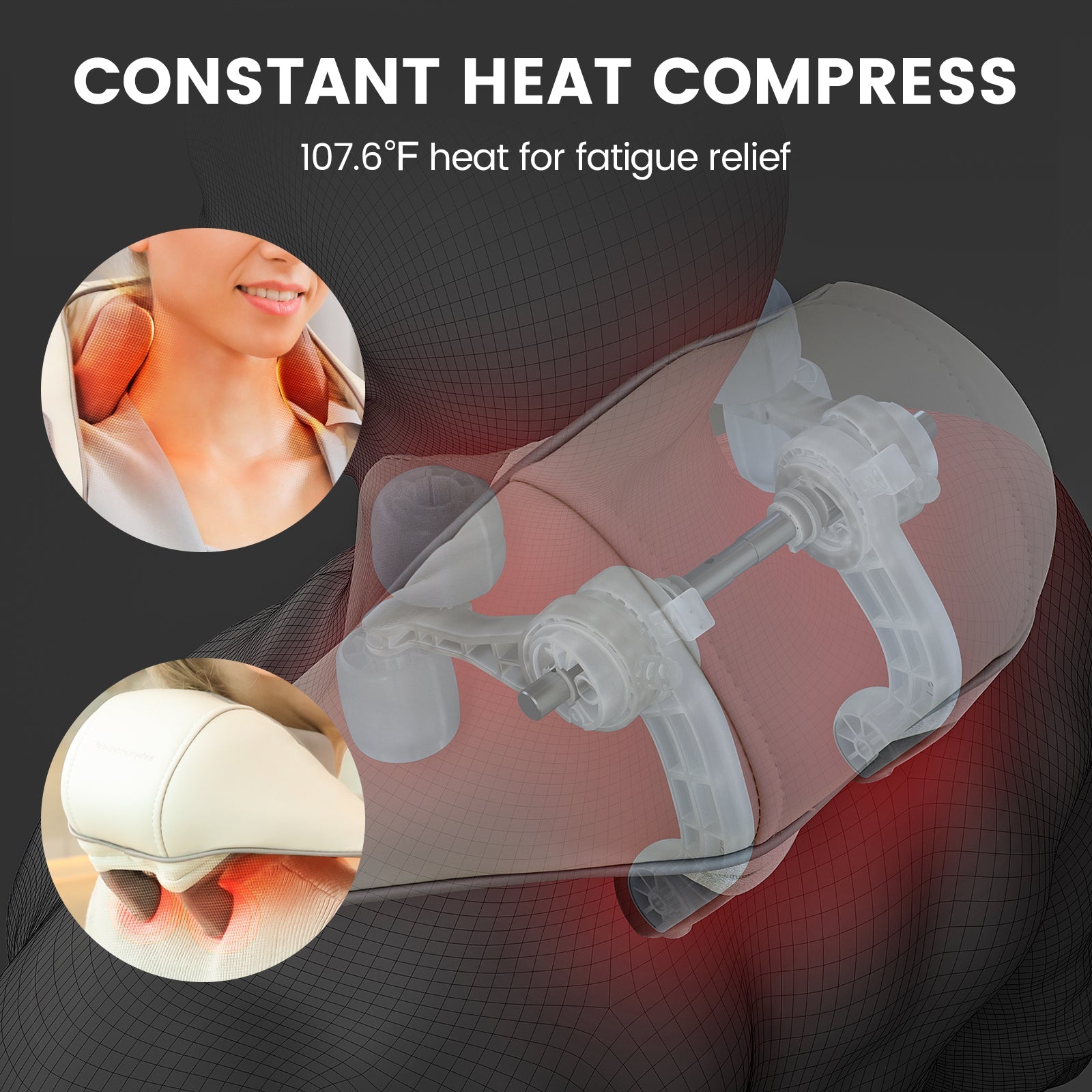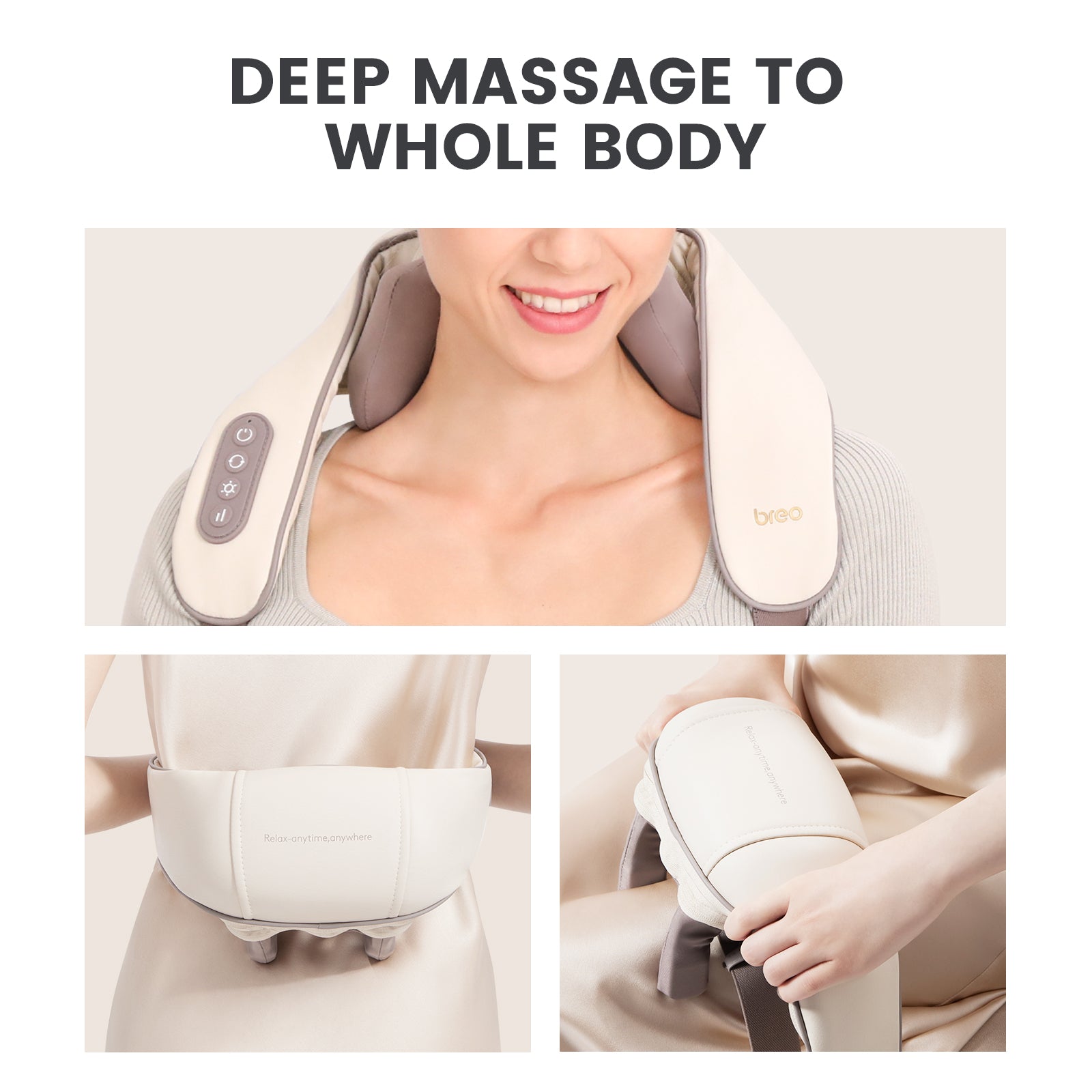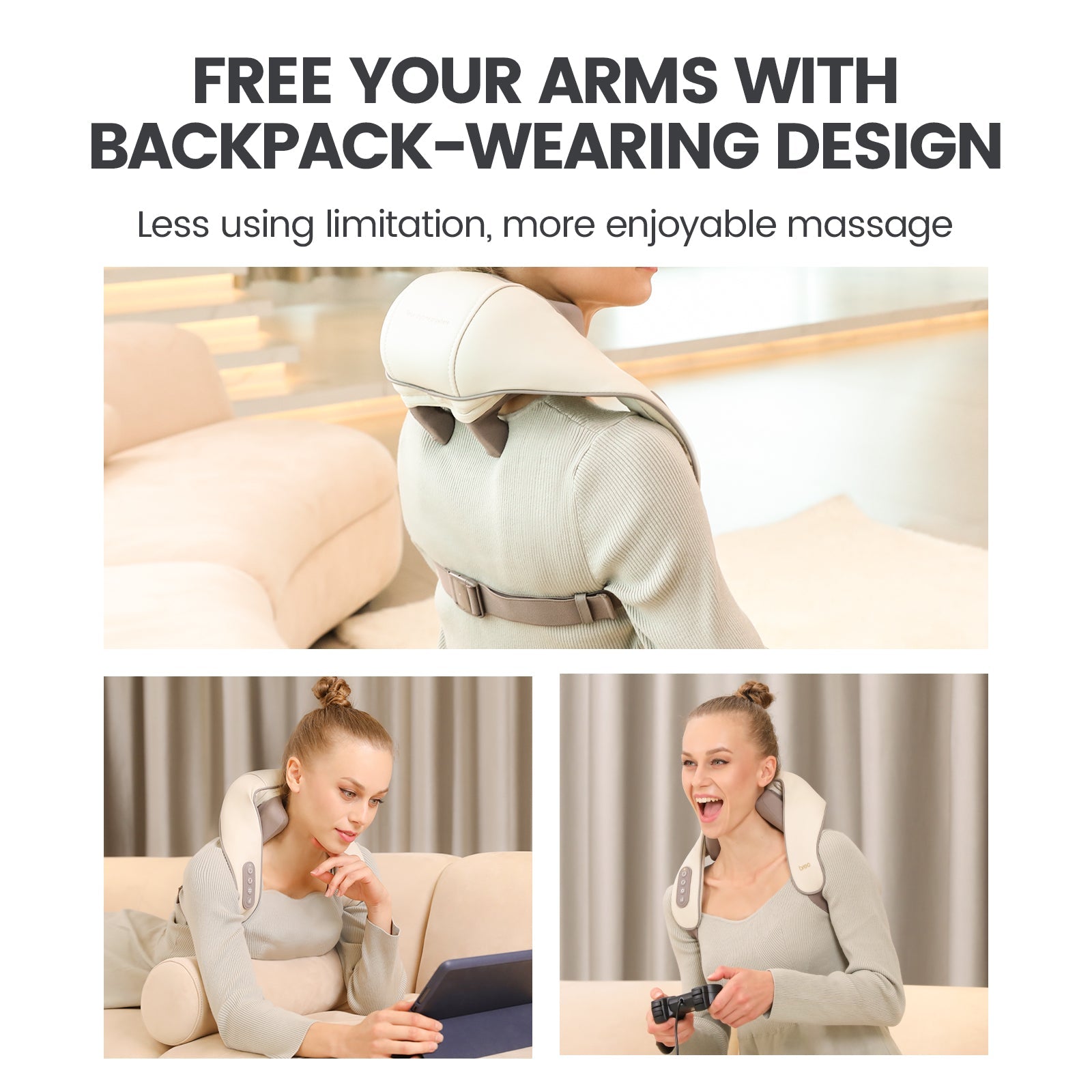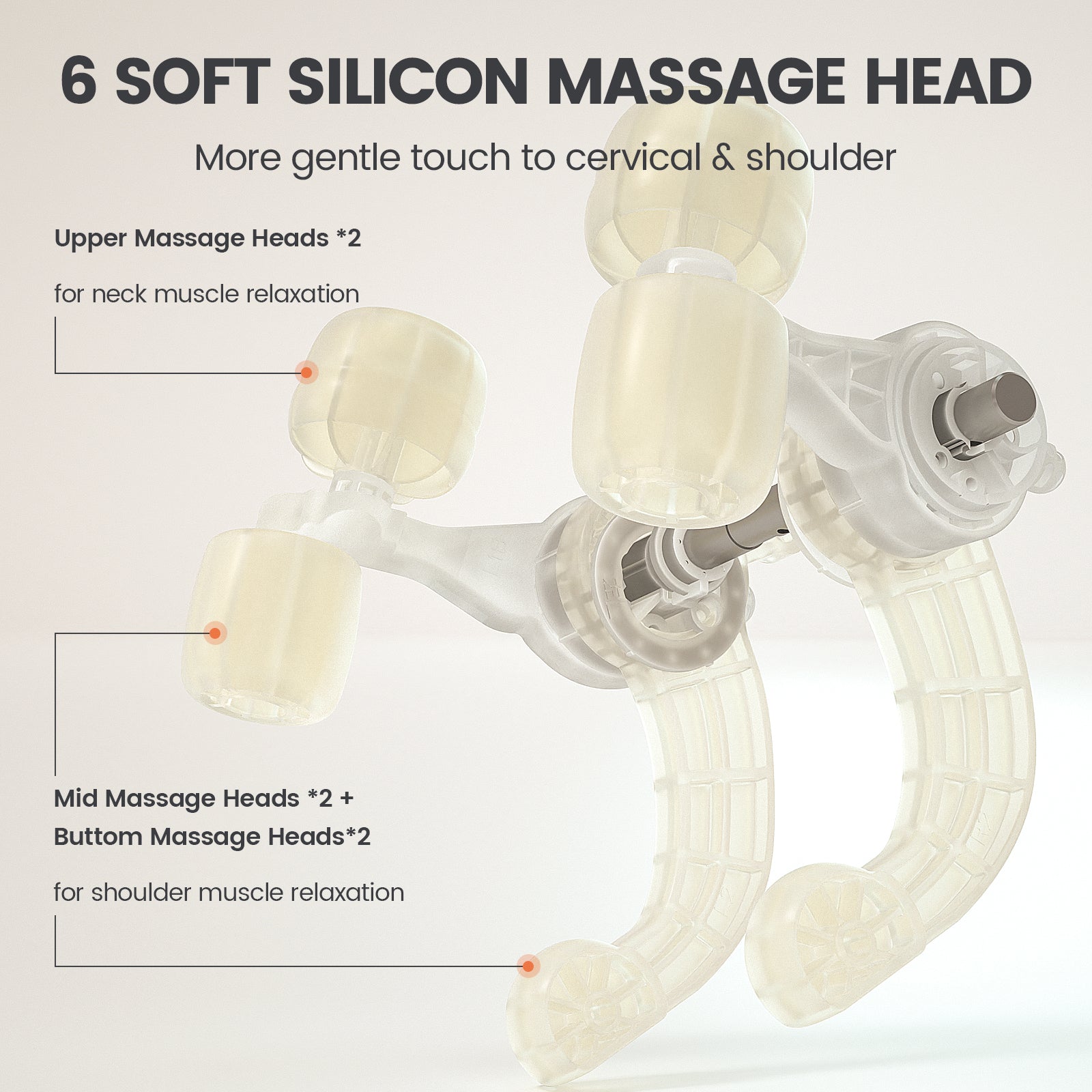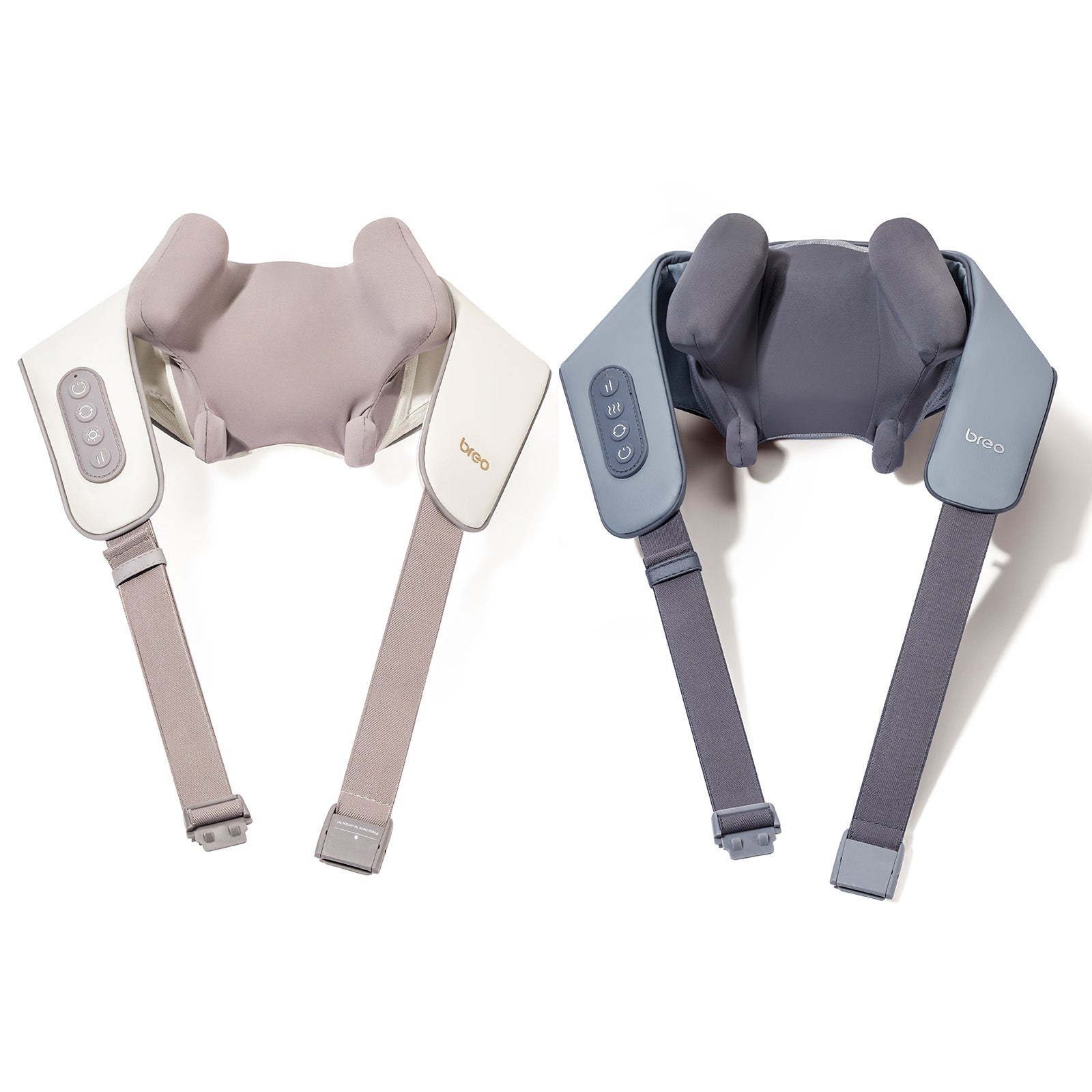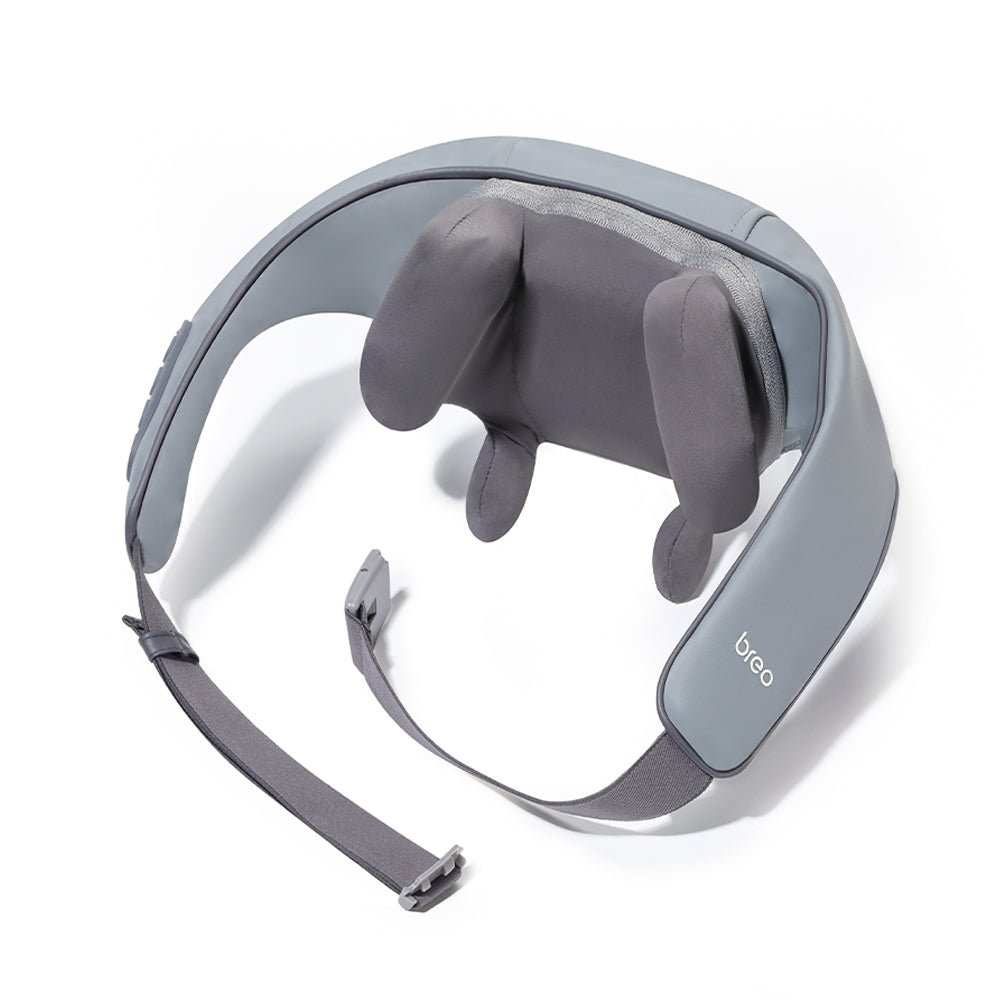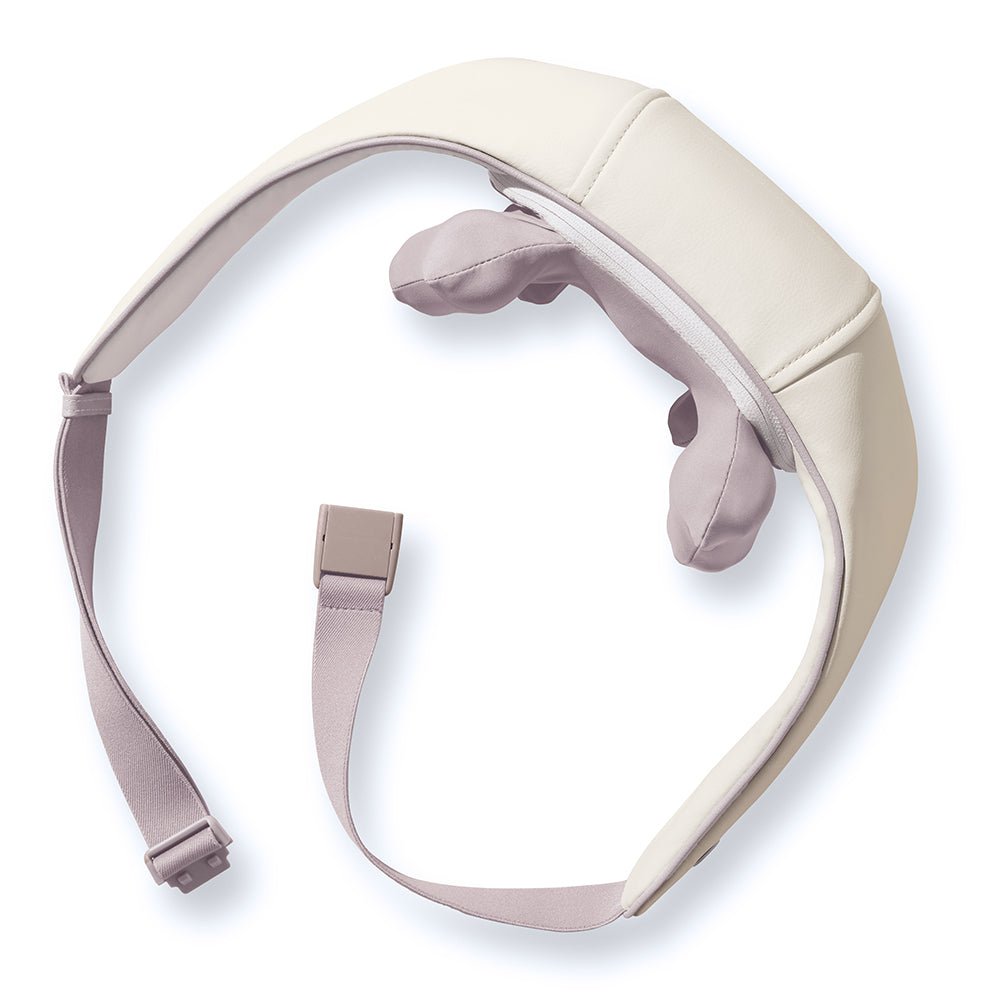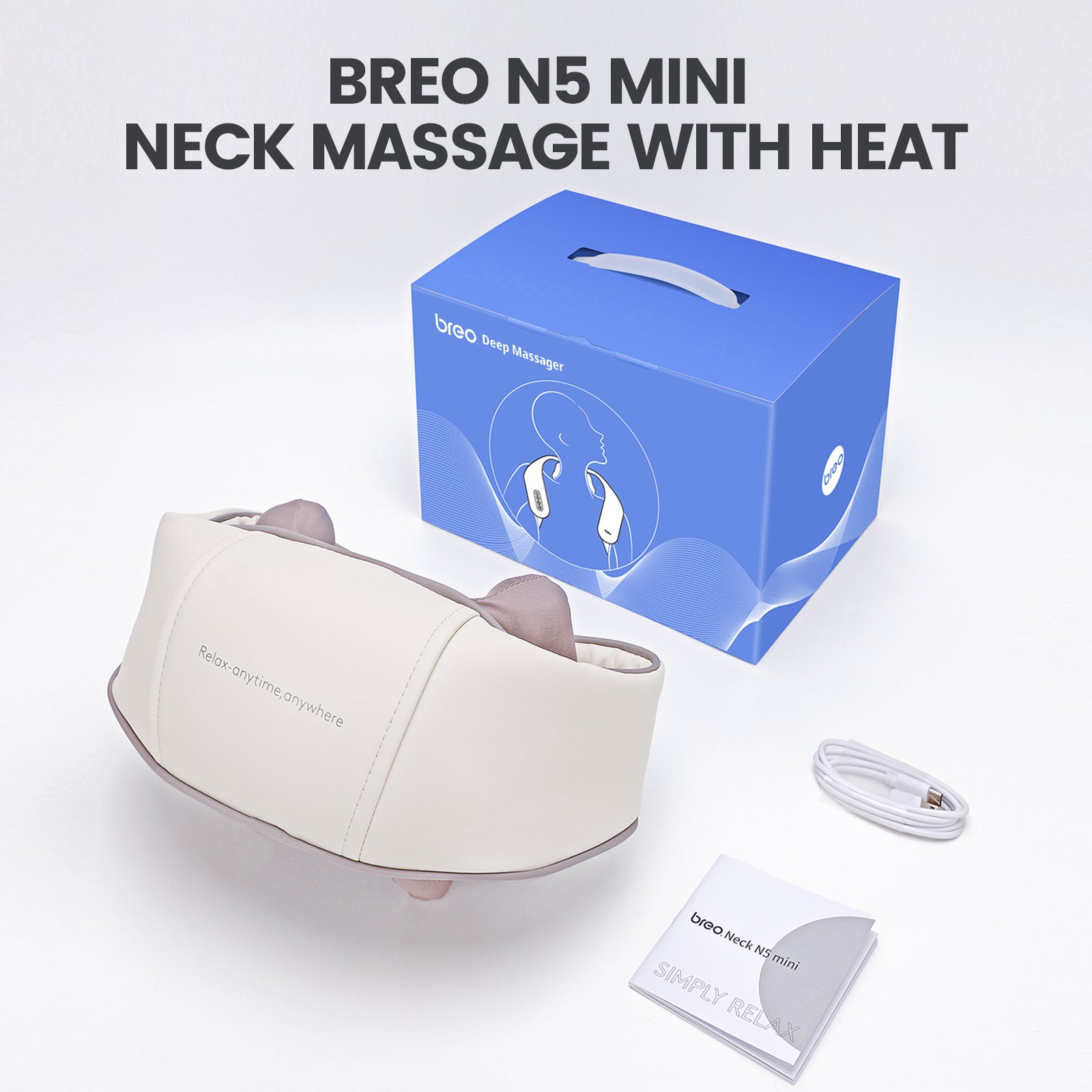 Breo N5 Mini Shiatsu Massagers For Neck And Shoulder With Heat
Free Standard Shipping | 30-Day Return | One-Year Warranty 

Relaxation for Optimal Health.
Neck and Back Relief with Warm Soothing Technology.
Melt away tiredeness, tension and knots with Breo's N5 Neck deep tissue neck massager. Its hand-shaped construction allows for a wider reach compared to most neck massagers. 
The value-added heating technology helps you soothe neck strains, faster and more effective.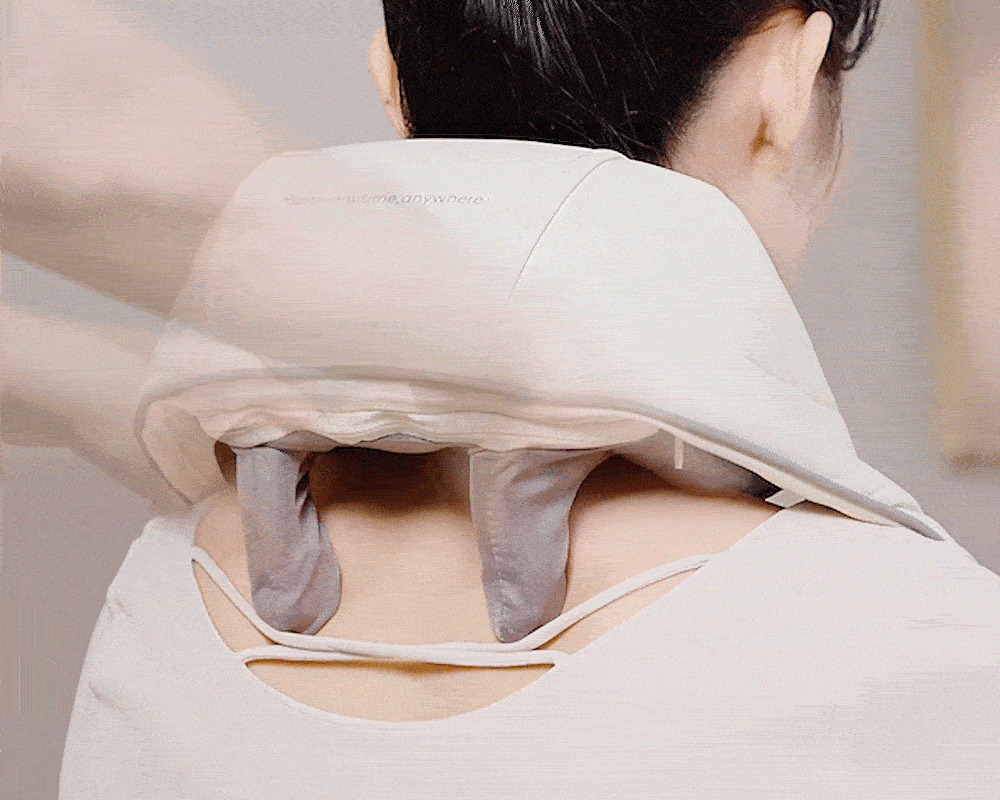 Myofascial release massage
Slow kneading relaxes the massage area
The massage heads find trigger points or knots in the fascial tissue and gently apply pressure to relax contracted muscles, relieving discomfort throughout the myofascial tissue. When the bonding layers of the fascia are opened, there is an illusion of "peeling", a sensation that most people would describe as "feel-good pain".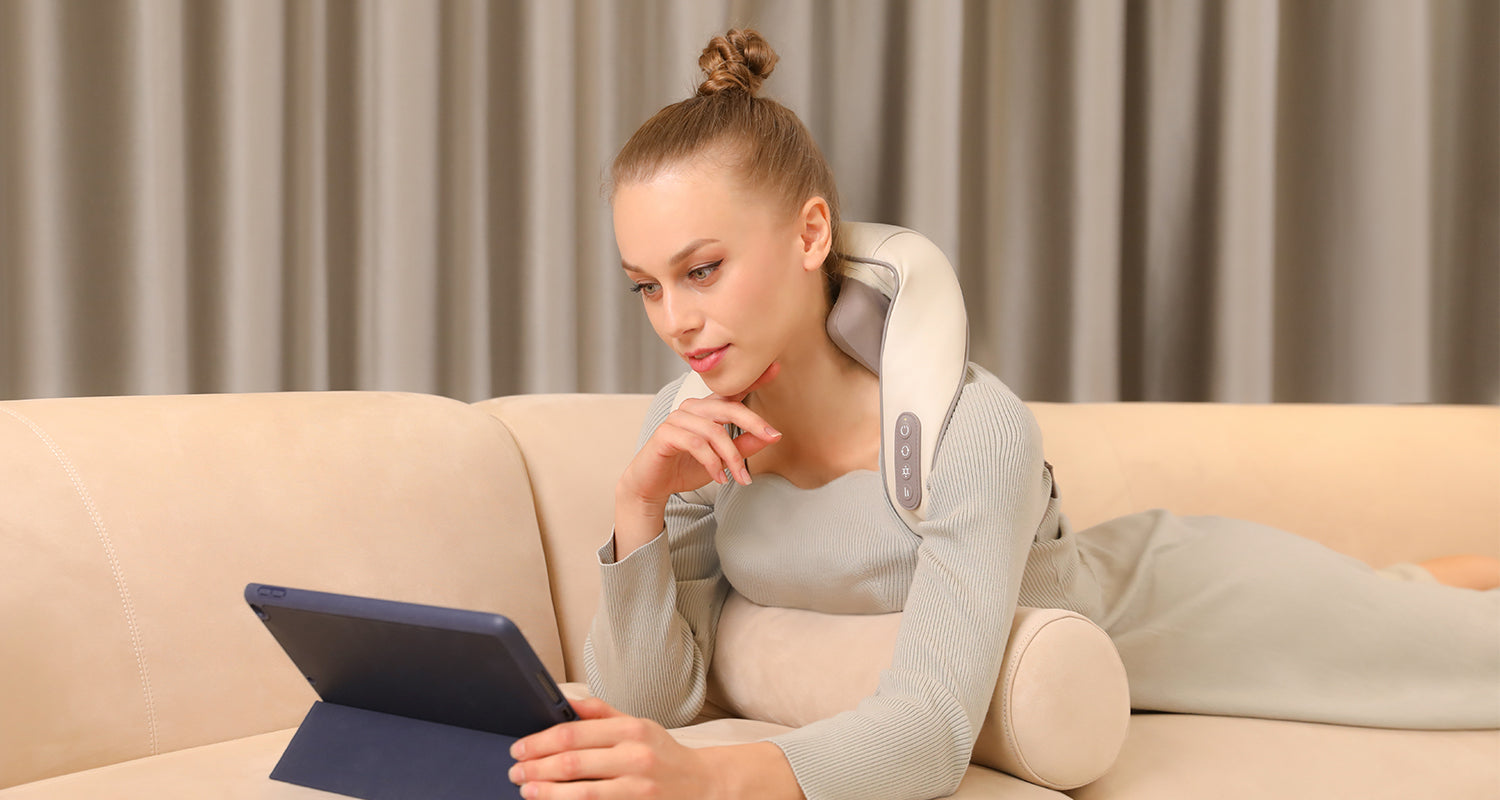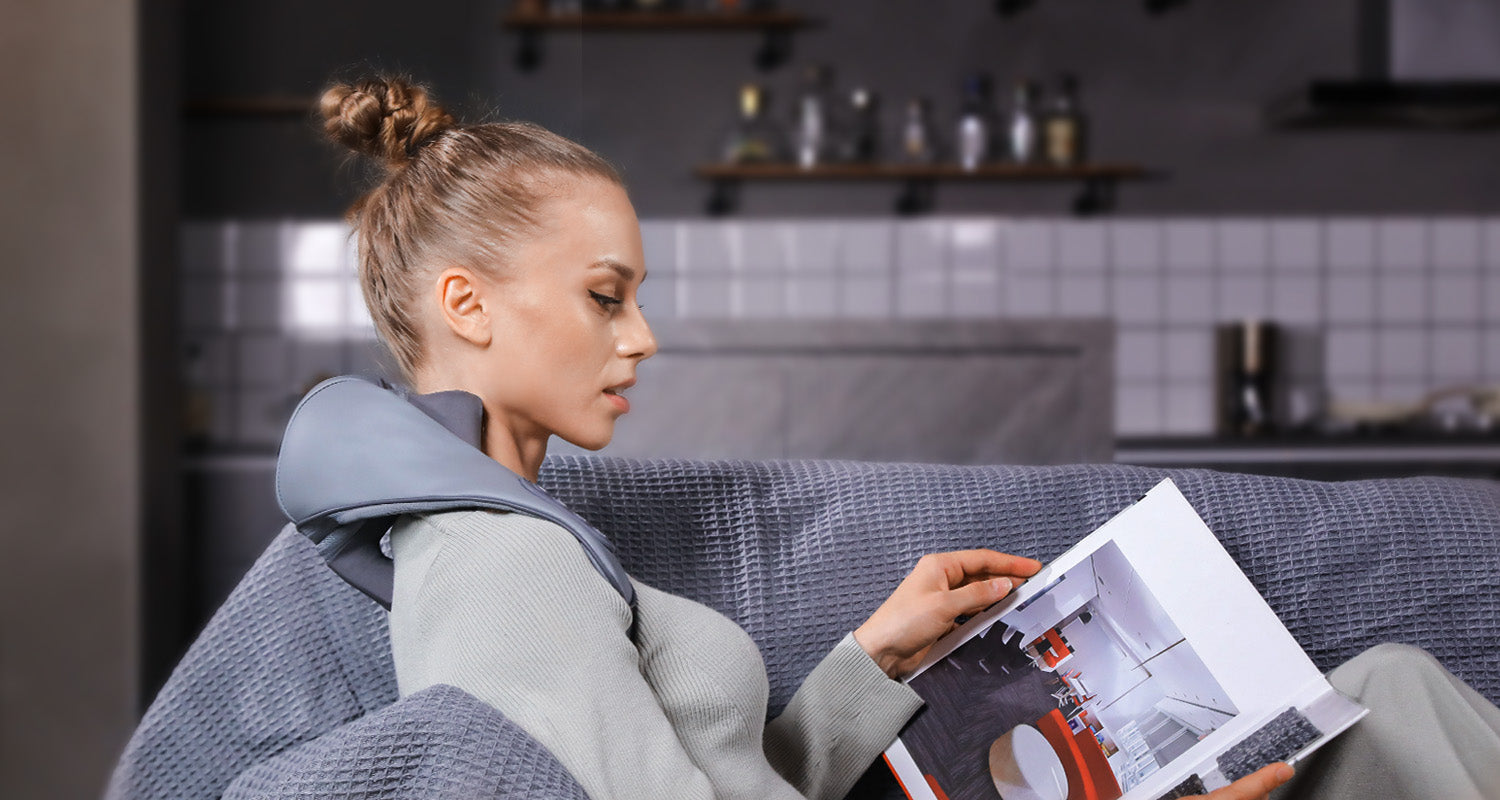 Humanoid Massage Technique
Massage therapists on the go!
The humanoid massage function is based on the massage techniques of a professional therapist, which mimics the direction of the muscles and sets the movement trajectory, directly massaging the neck and shoulder muscles and relieving minor muscle aches and pains.
Constant temperature hot compress
Backpack design, free your hands
The Breo N5 MINI Neck Massager is a miniature neck massager with two massage modes and a heat application that can be used for up to 10 minutes a week on a full charge. You can wear it at home or in the office without any burden on your shoulders.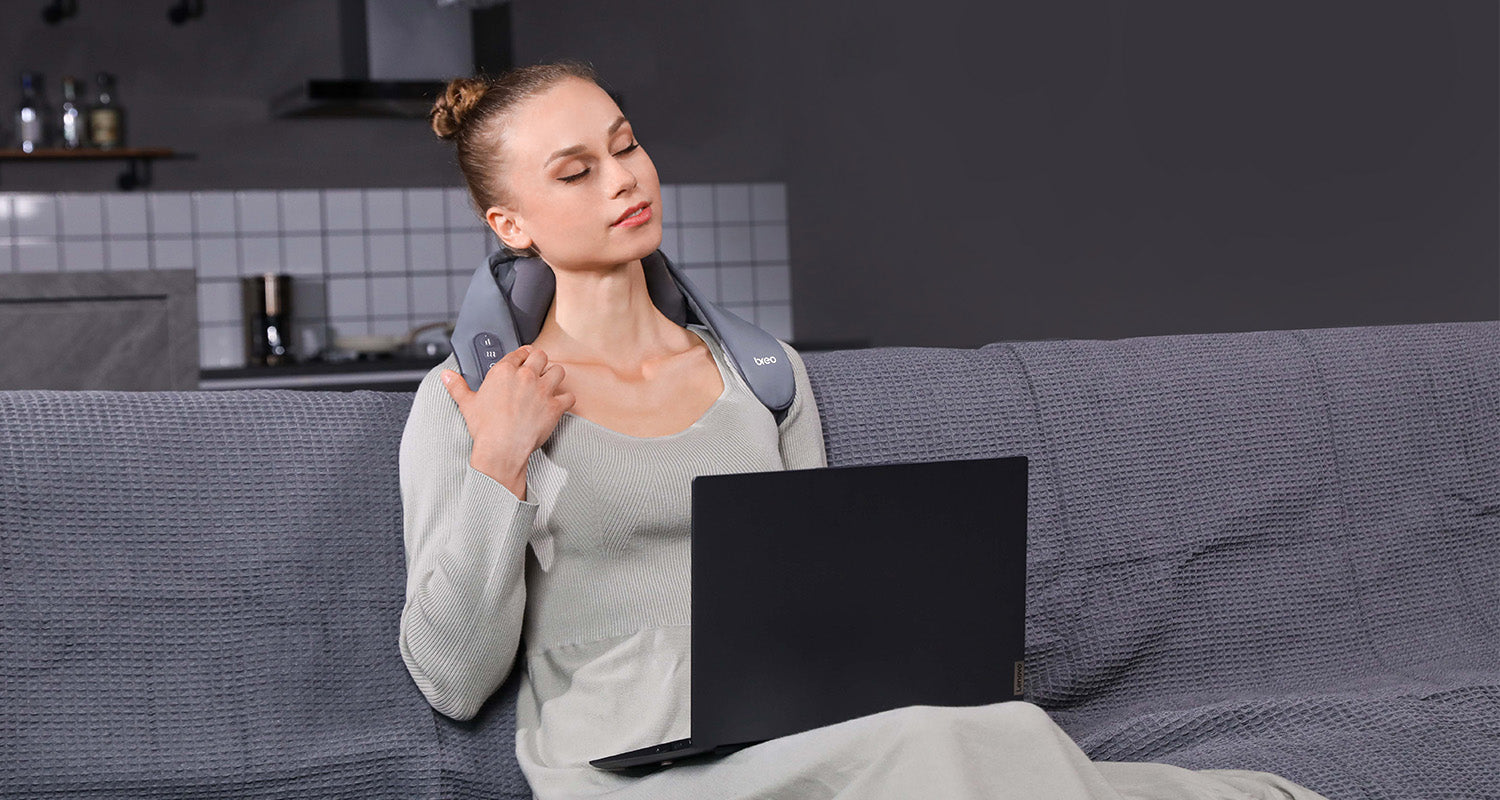 Ergonomic design
Patented 5D massage heads for a full range of massages
With the "4+2" 5D massage heads, the Breo N5 MINI can reach a larger massage area, from the neck to the obliques and shoulders. In addition, the silicone rubber-covered massage heads are softer than metal massage heads and provide a gentle touch to the skin.
Massage anytime, anywhere
Enjoy relaxation anytime while traveling on business
It runs at 45dB, is cordless, and the cloth covers of the massage heads are removable and washable. It also features automatic overheating power-off, lithium battery life, portability and over-current and over-voltage protection, as well as a 10-minute automatic timer function.