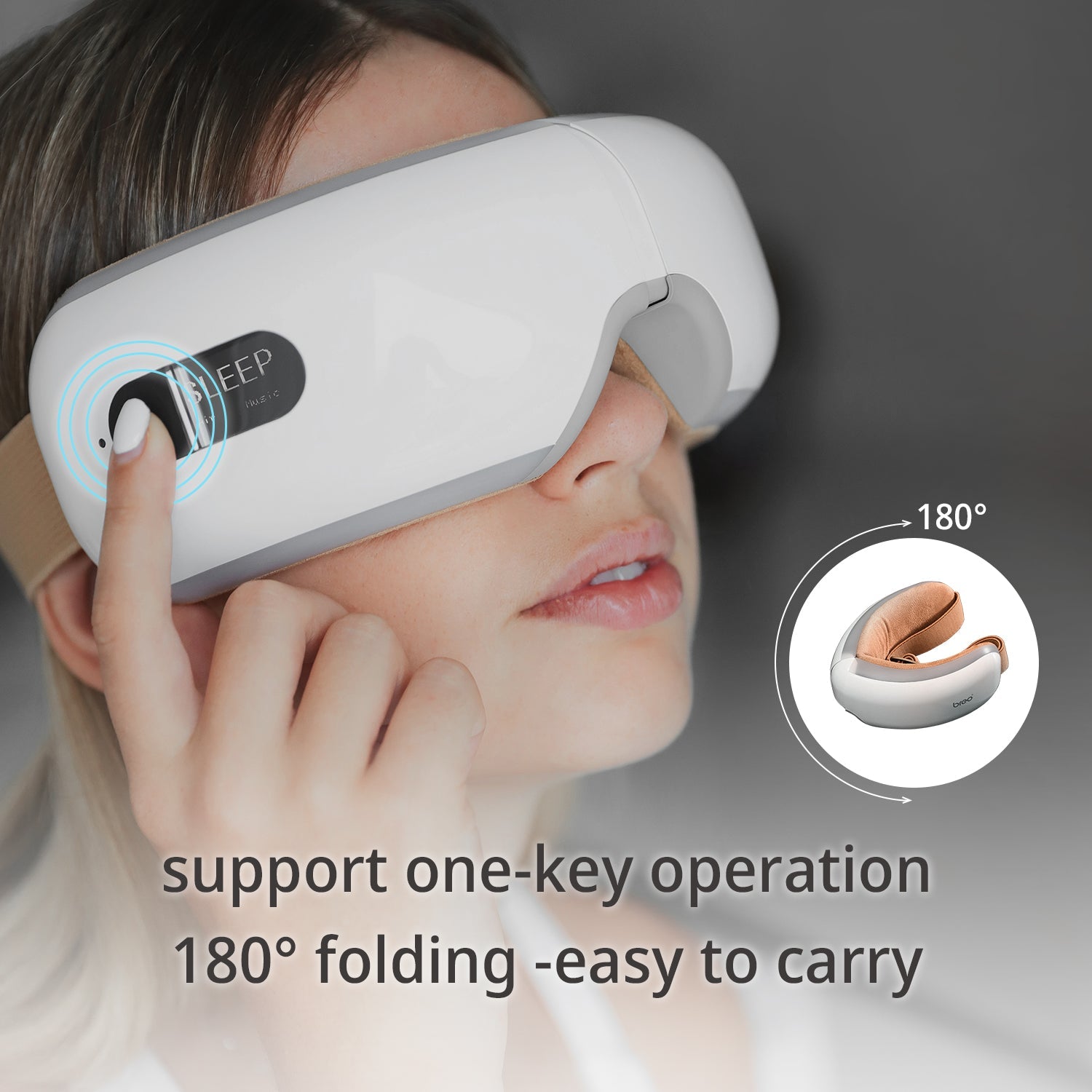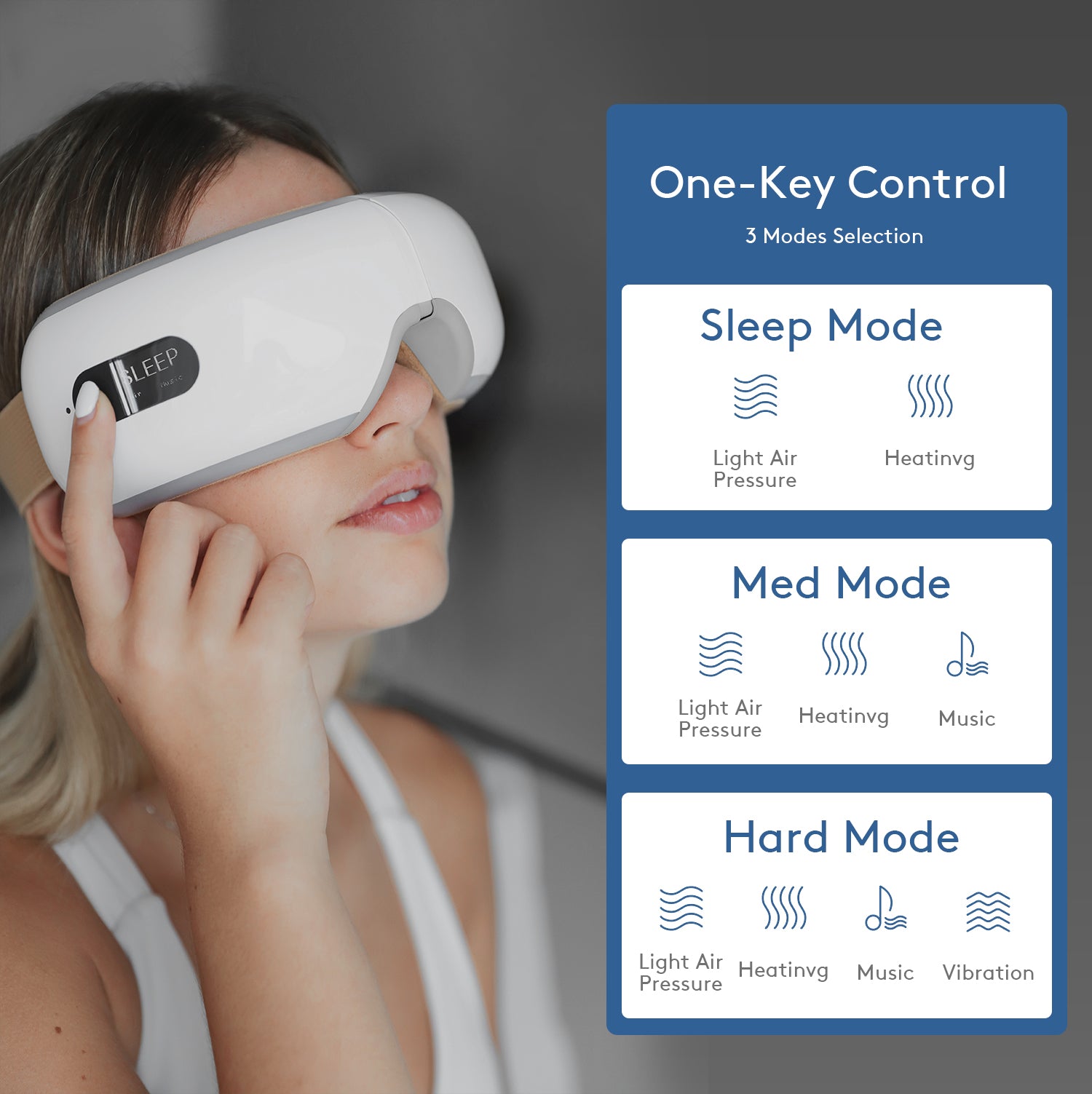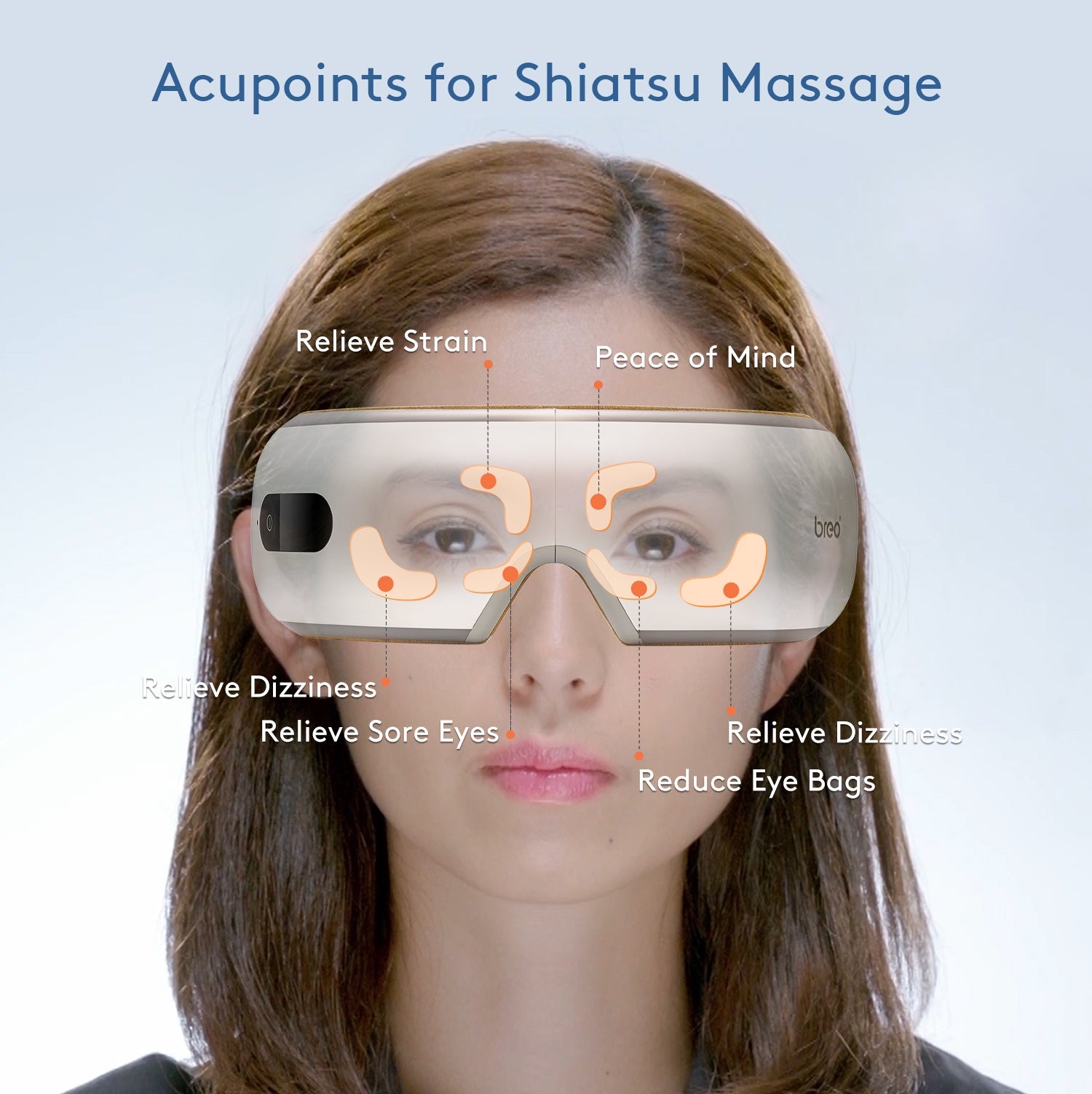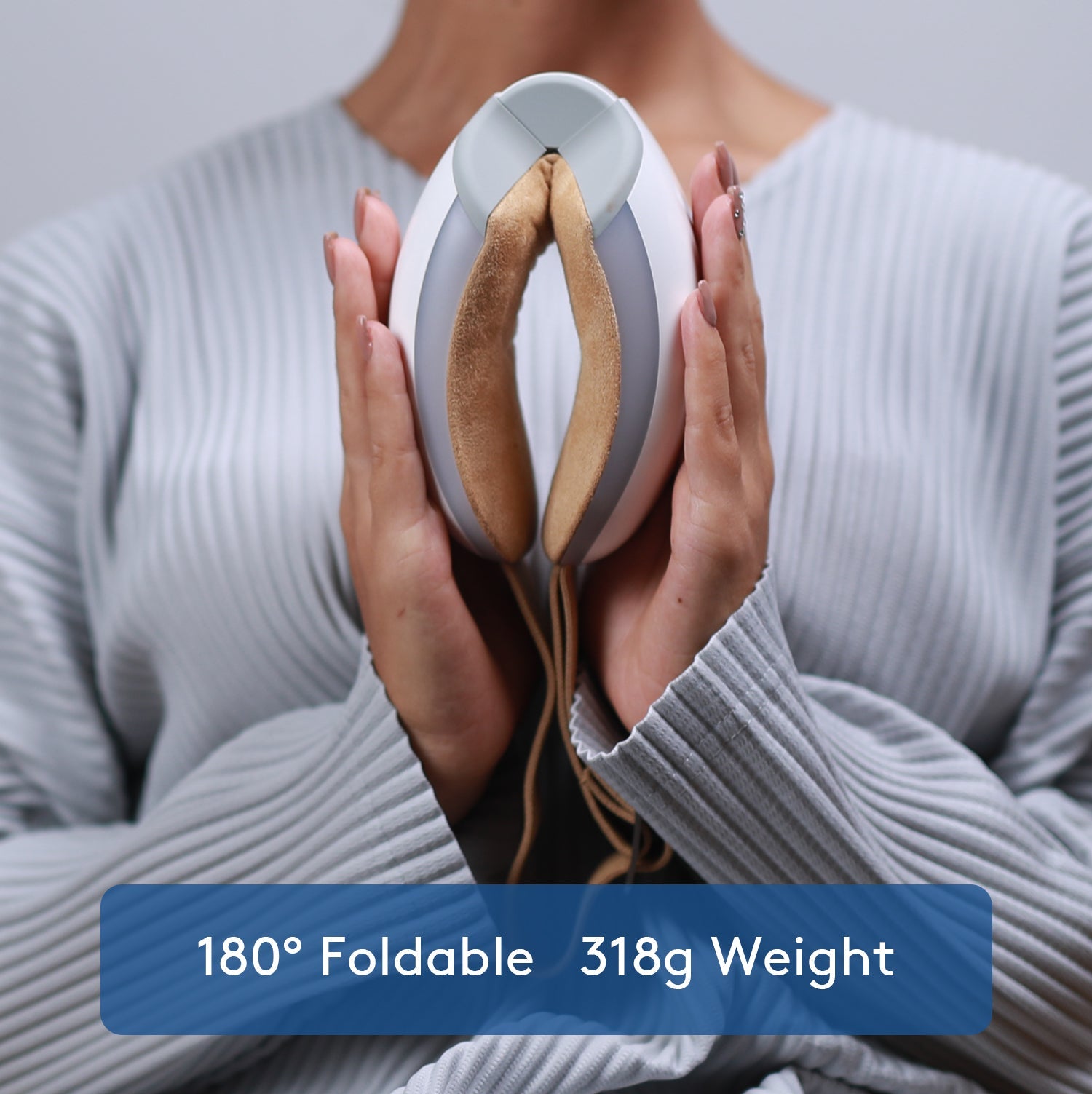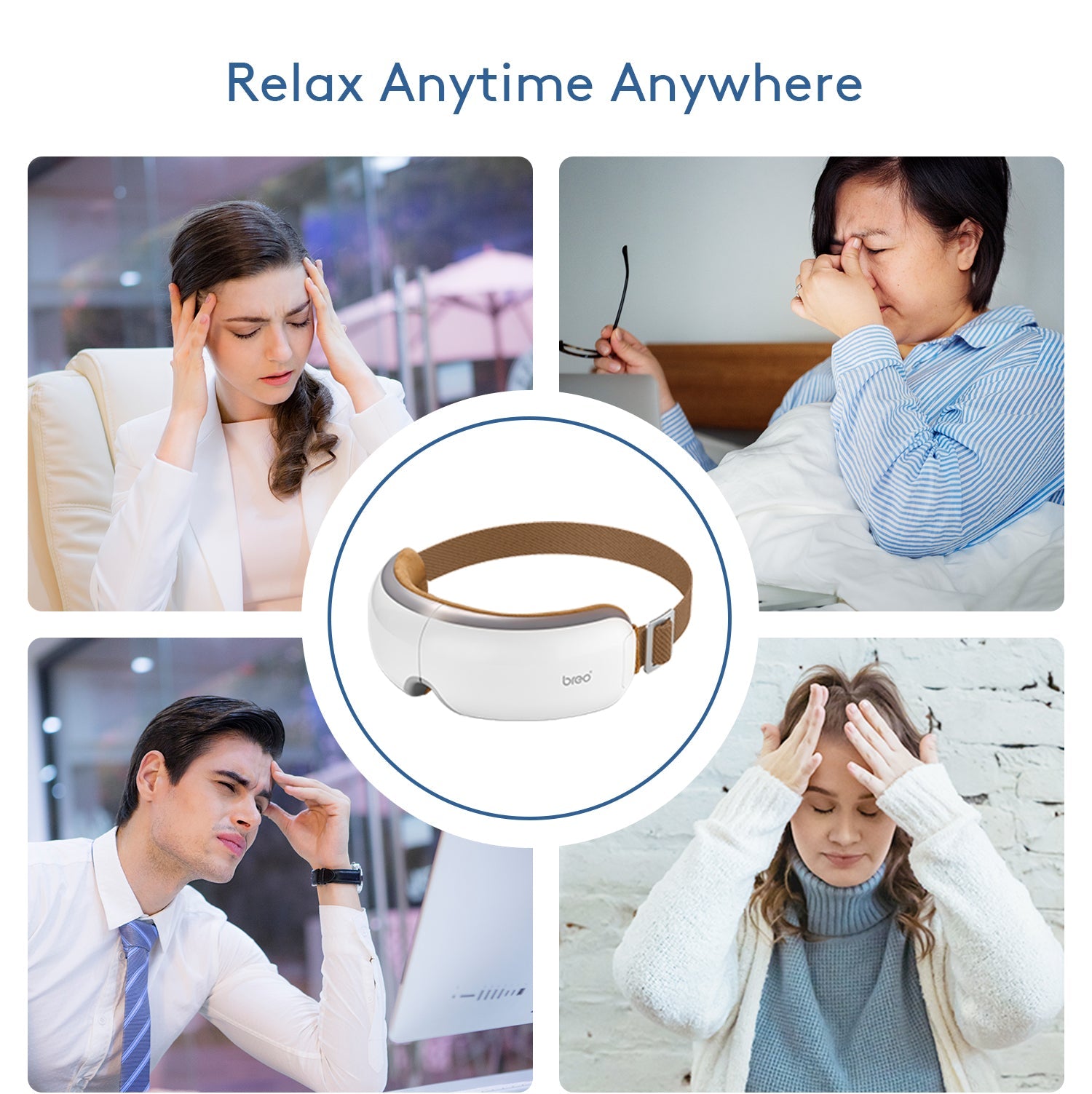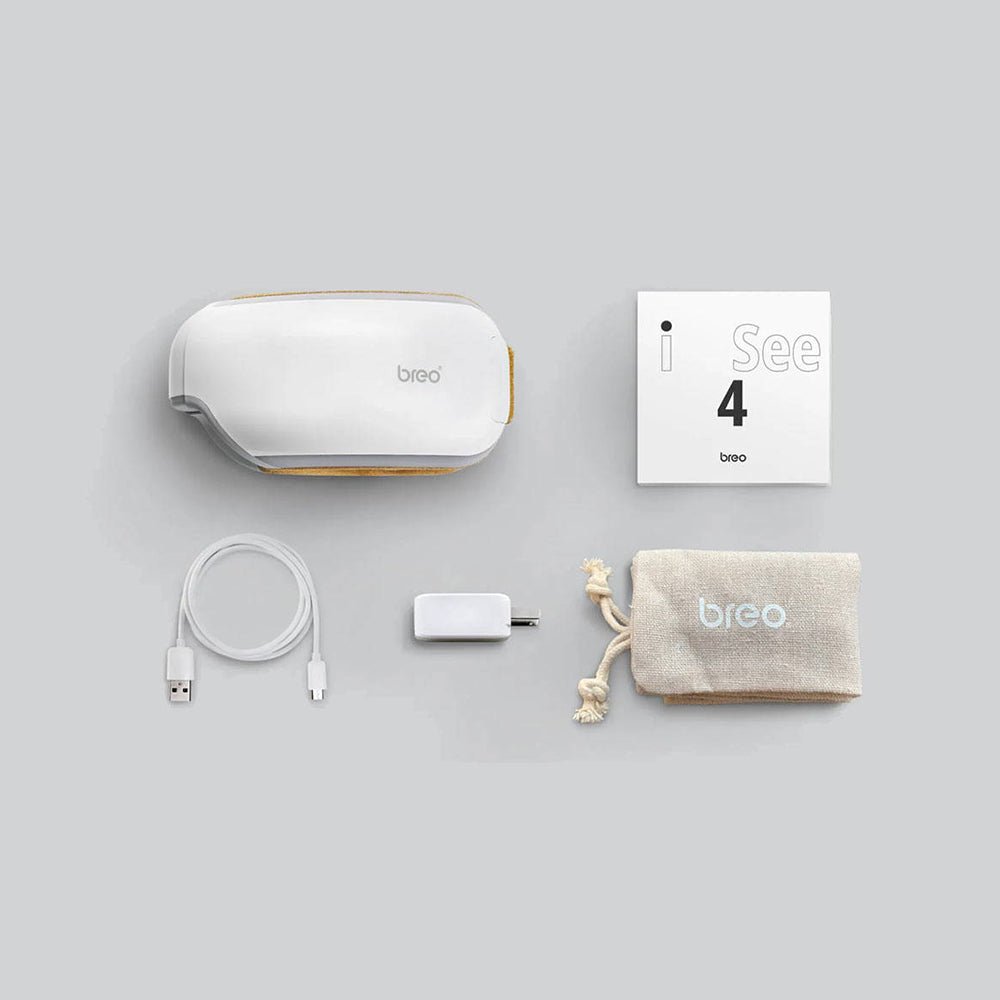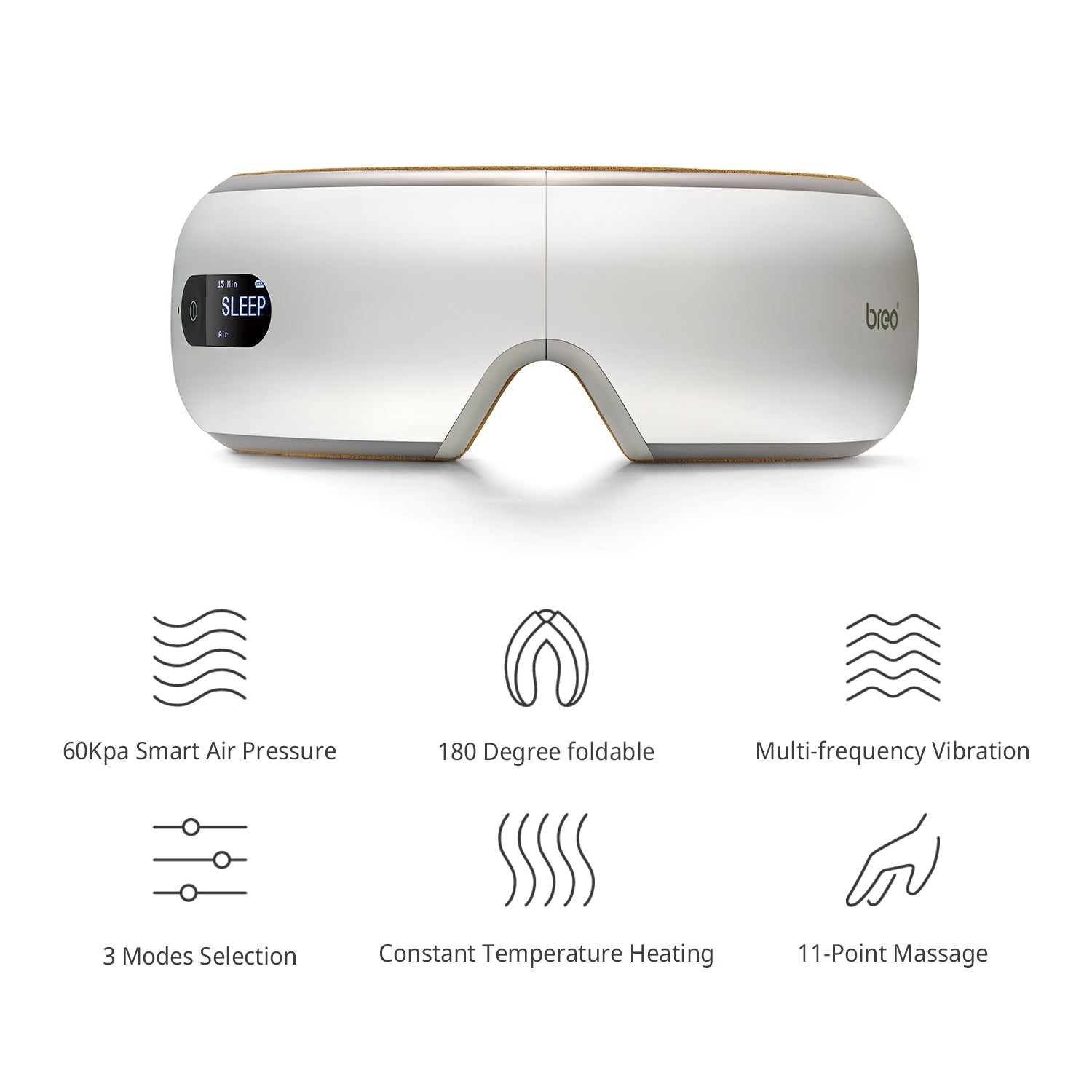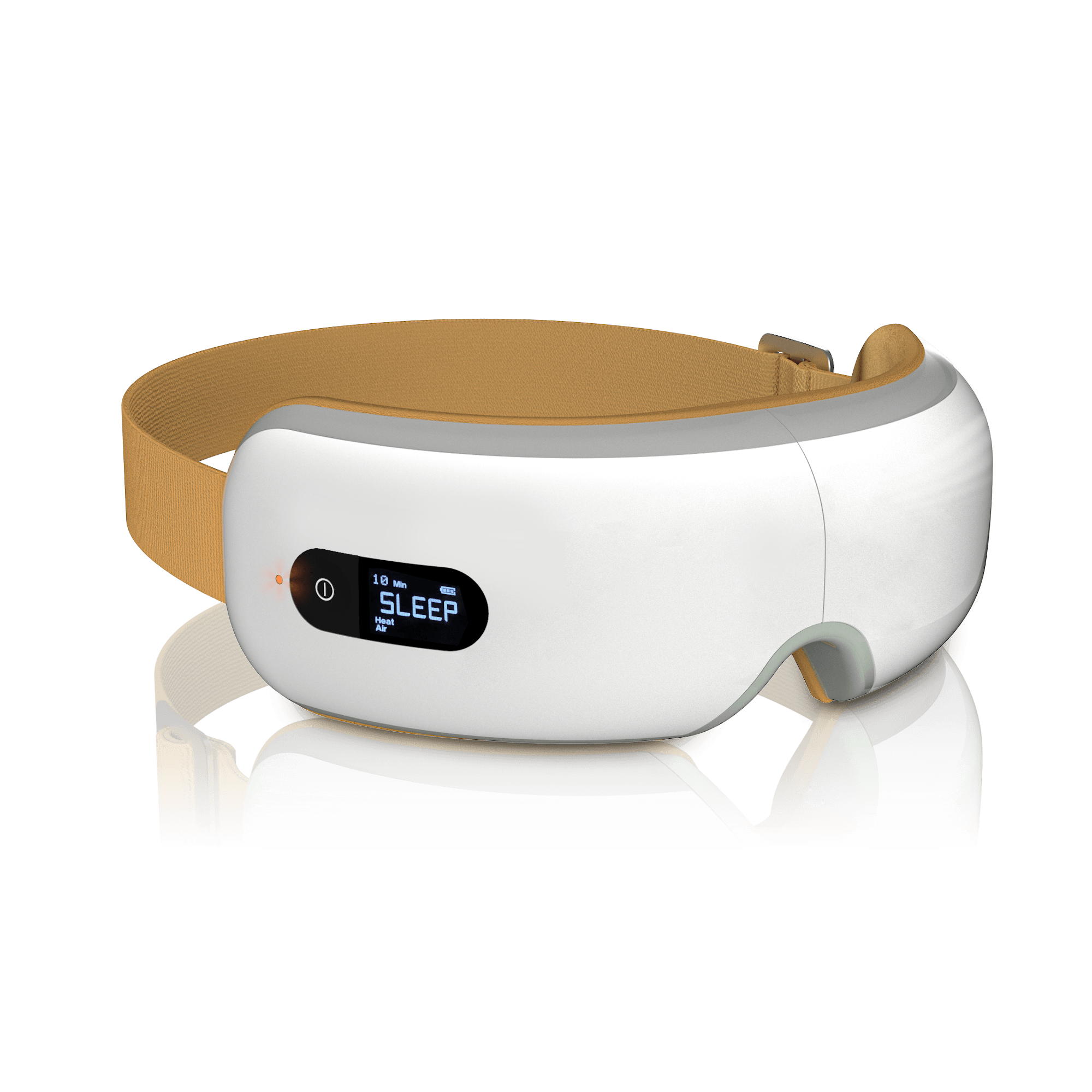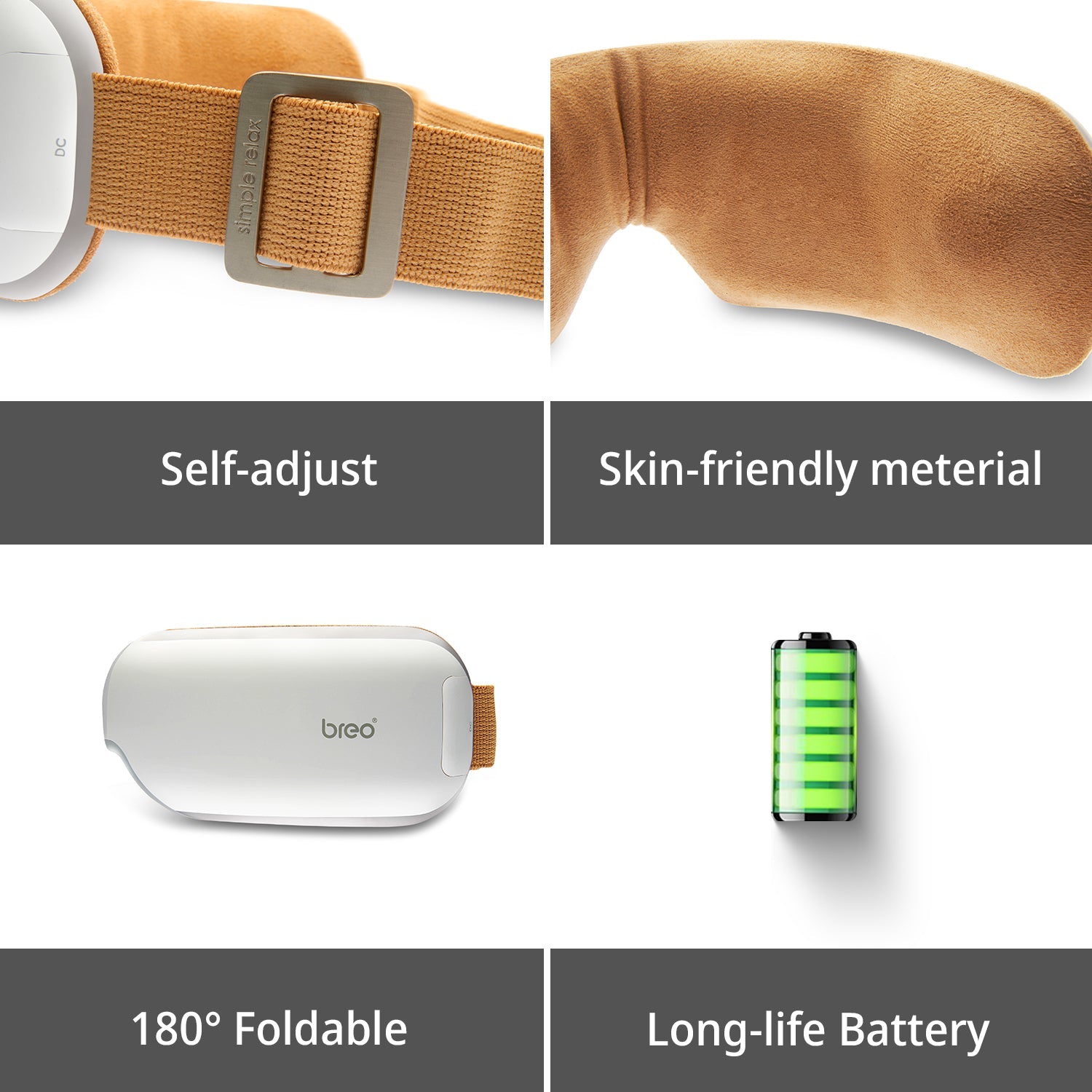 Intelligent Airbag Vibration Eye Massager
$59.99
$119.99
Sale

• Save
While hot towels can not guarantee the exact temperature constantly, iSee4 can easily maintain a constant temperature and heat function of around 107.6℉ to relieve dry eyes. iSee4 can be folded for easy portability so you can take it with you wherever you go, better relax during your business travels.
For fast, quiet, comfort eye relief
A low-noise, comfort, warm nap anywhere, anytime
Find faster healing via optimized heat
Bring relief to strained, tired eyes - faster & quieter.
The new iSee4 is built to benefit users with much more efficient, precise heating and kneading technology. Even though we've been making eye massagers for decades, for the new iSee4, we began with a clean slate.
ISEE4 EYE MASSAGER X 1
USER'S MANUAL X 1
STORAGE POUCH X 1
CHARGING CABLE X 1
WARRANTY CARD X 1
ADAPTER X 1
Precise temperature and node technology
Relief with Warm Soothing Technology
Breo iSee4 eye massager gives much-needed relief from eye strain after a long time reading, distance learning, or working from home in front of the screens. Benefit yourself from a pure eye massage with pleasant warmth at the end of the day!
Q: About frequency of use
1.Use as needed, within 10 minutes at a time. It is recommended to take a proper rest before use after one use.
2. If overused, it may cause physical discomfort and skin injury.
3. Therefore, when you use it for the first time, you need to observe your physical condition and skin changes, and try to shorten the use time as much as possible.
device.
Q: How long can it last after fully charged?
Charge for 3-4 hours, and it can be used for about 6-8 times.
Q: Can N5 mini be used on legs and/or waist?
Yes, N5 mini's shape design perfectly fits the physiological curve of the human body. It can be closely fit your waist and legs, bringing you a deeper reach for instant and much-needed body relief after a long day.
Q: Which kind of adaptor should be use?
We would suggest use a 5V 2A adaptor to charge this device.
Q: How to clean?
It is forbidden to wash by water. It is recommended to gently wipe with a wet tissue or alcohol after it is dirty.
Q: Feel the skin uncomfortable after usage?
This may caused by the strip band is too tight, kindly loosing the band when you feel uncomfortable.
1. Do not use if you have undergone surgery on the massaged part or have skin damage, redness, inflammation, congestion, and other symptoms.
2. People with heart disease or medical history, acute disease patients, skin disease patients, malignant tumor patients, bleeding tendency and other blood diseases, osteoporosis, soft tissue diseases, stroke, and other physical abnormalities should not be used.
3. Do not use it if you have slow movement, physical and mental discomfort, or intellectual. If you need to use it, please follow the doctor's advice.
4. Pregnant women and menstrual period are not recommended to use the massager. If you nnes to use it, please follow the doctor's advice.
PRODUCT NAME:
breo iNeck 3 Pro

MODEL:
neck 3a

BATTERY LIFE:
2.5 hrs

MATERIALS:
fabric / ABS / PU

COLOR:
grey
CHARGING TIME:
6 hrs

INPUT:
5V⎓

NET WEIGHT:
1050 g

CHARGING PORT:
micro USB
DIMENSION:
L10.04 x W10.43 x H3.54 (in)

BATTERY CAPACITY:
1150 & 2300 mAh

ACCESSORIES:
adaptor / charging cable

POWER RATING:
5 W