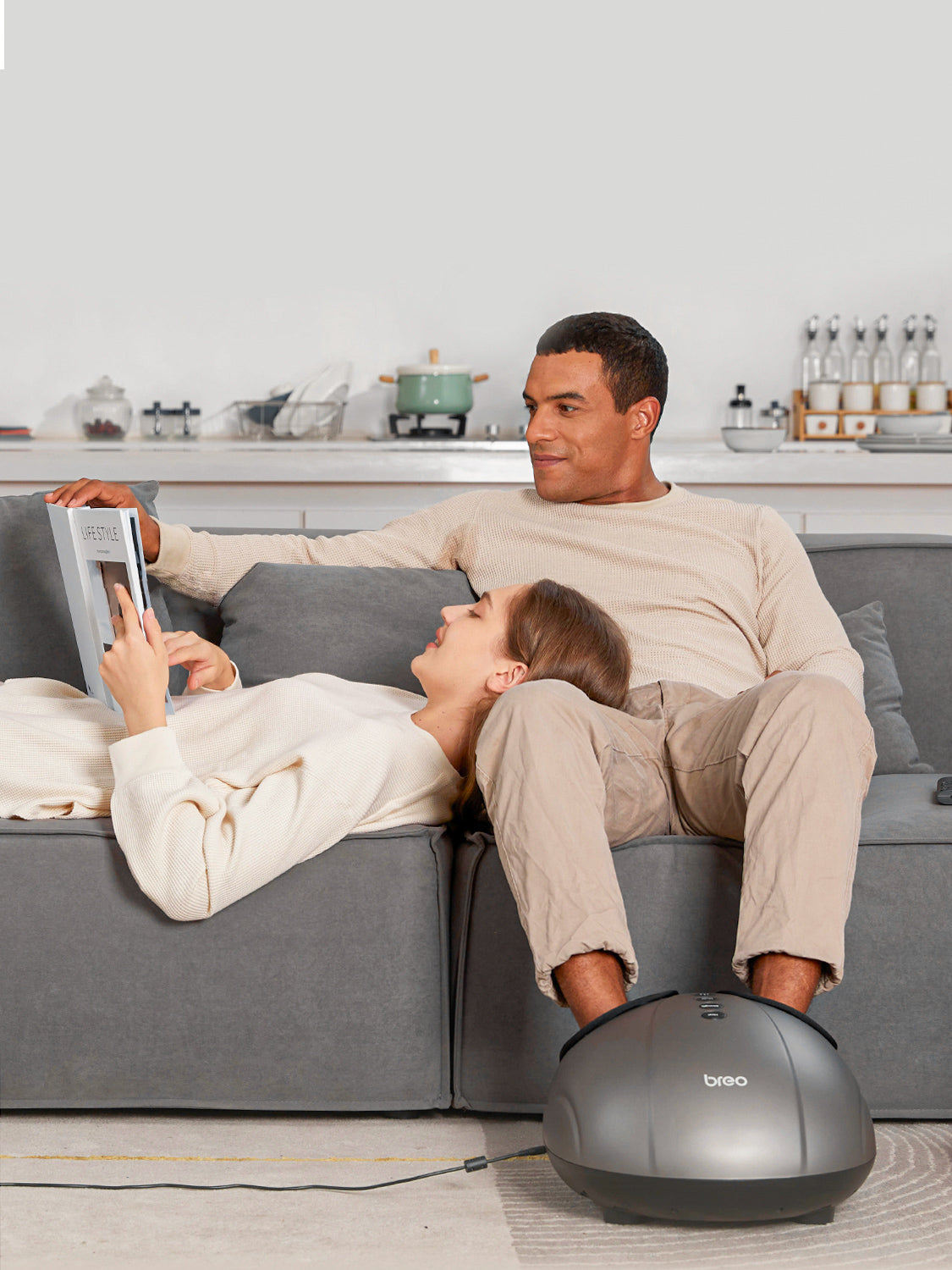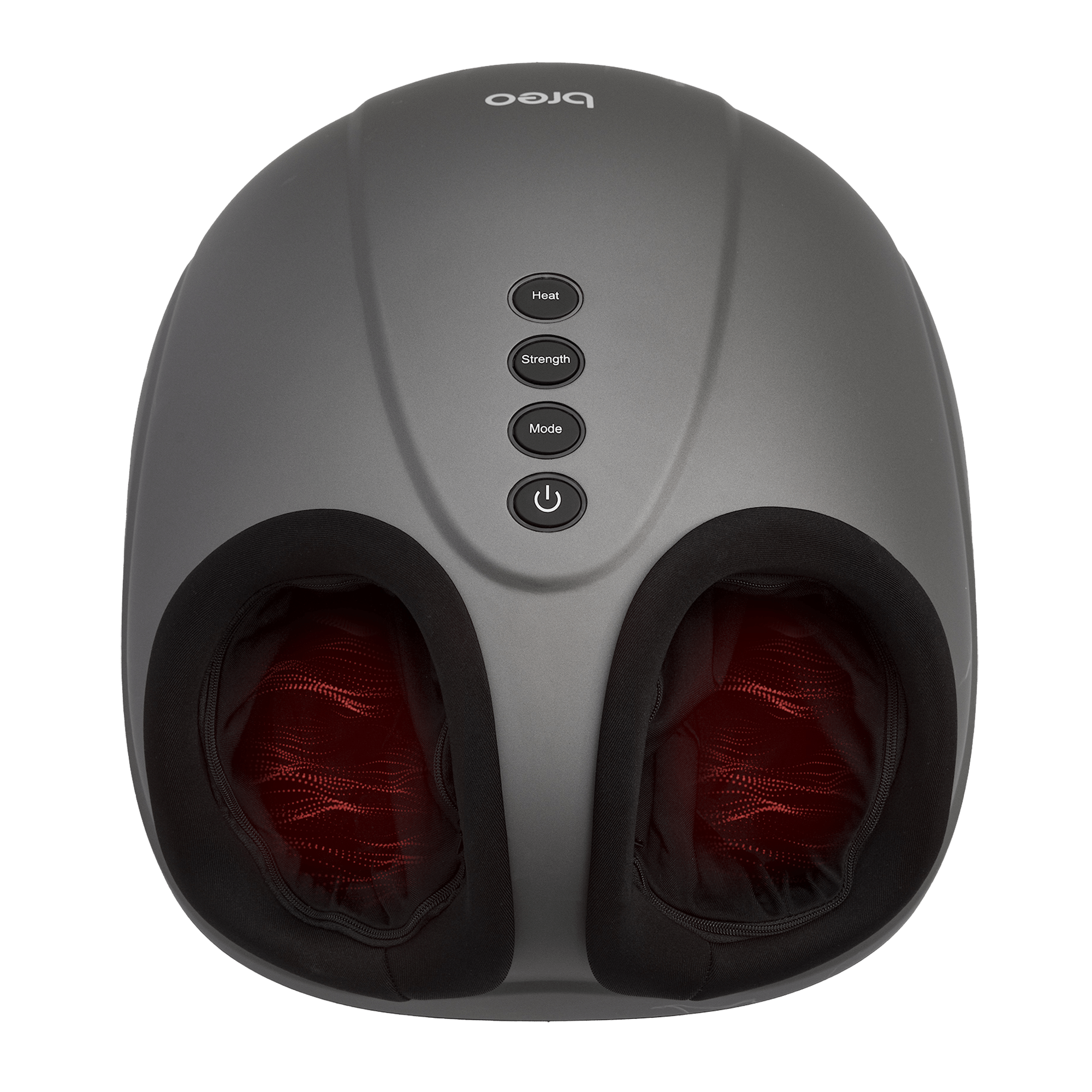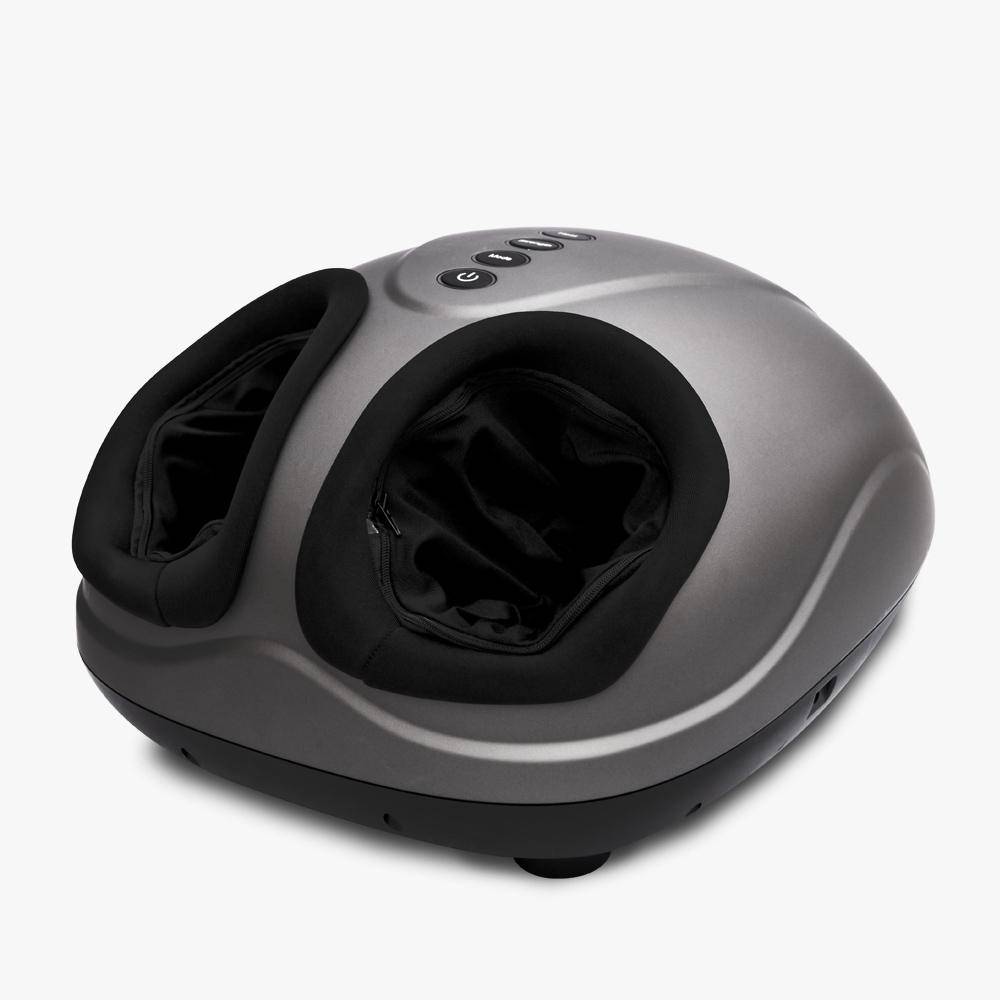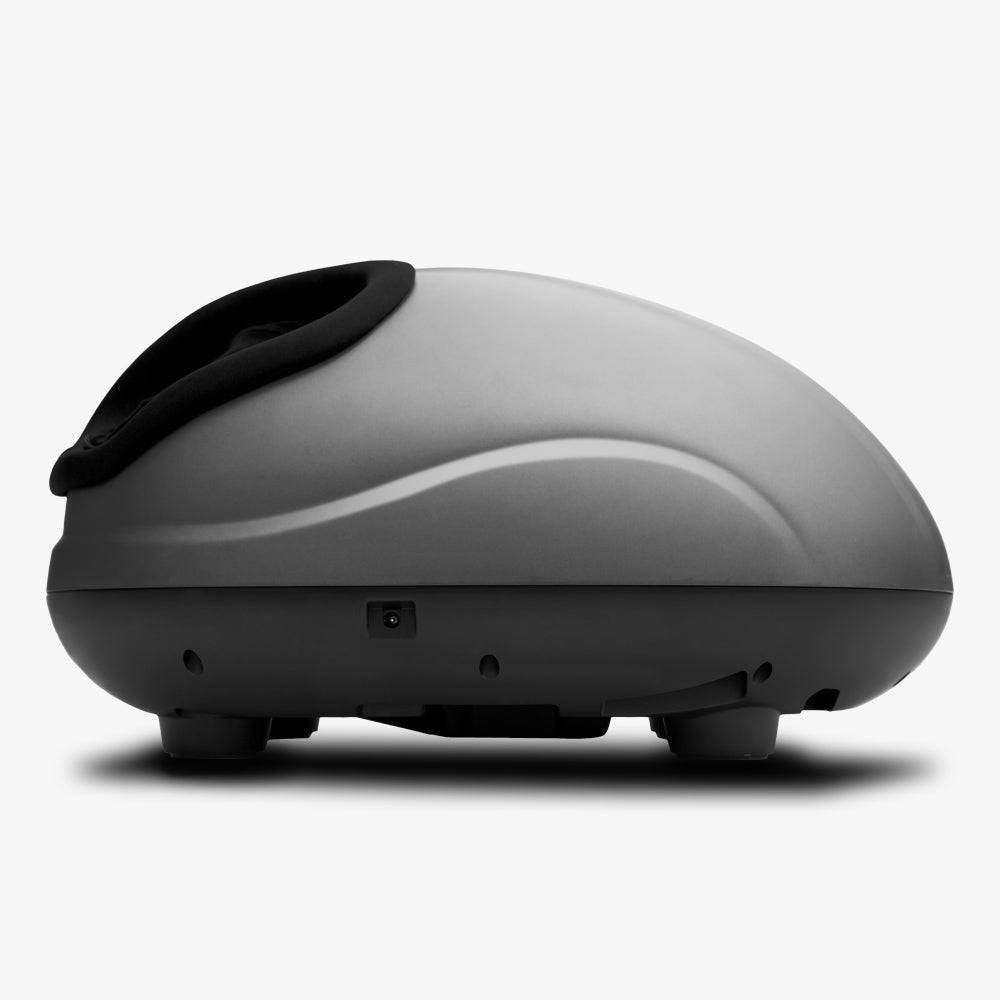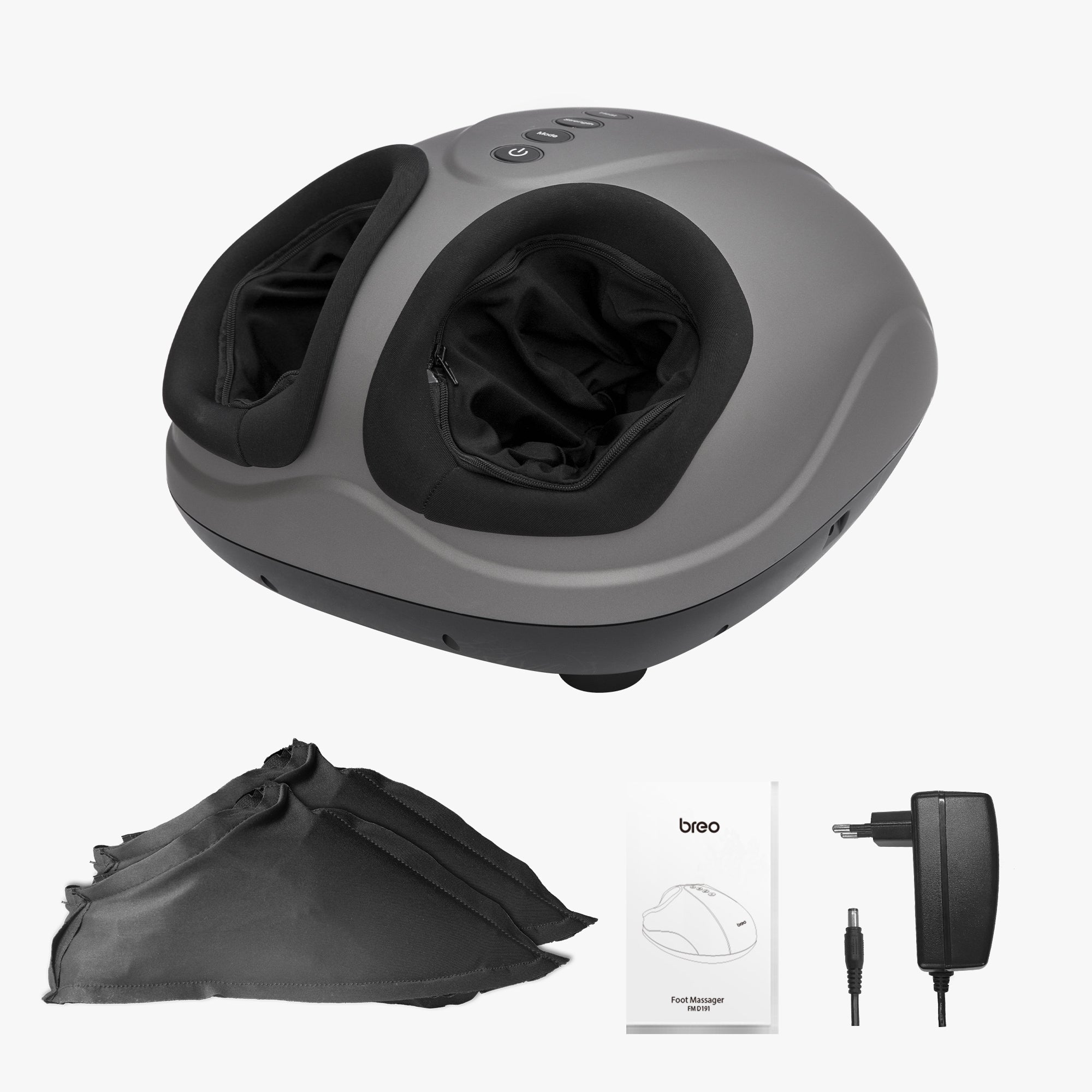 Guarantee you an optimal foot relaxation with the human-finger simulation techniques.
Free Standard Shipping | 30-Day Return |  One-Year Warranty 
Breo foot massager comes with deep kneading, compression, scraping, rolling, heating functions. This reflexology massager can help stimulate the nerves and improve blood circulation to relax sore, tired, and achy feet after all day working or standing.

【GIFT VERSION】The unusual present package includes two pairs of Christmas socks, a gift card, and flower decorations. It will not only keep their feet warm but also serve as a constant reminder of your thoughtfulness. Ideal presents for parents, couples, friends, and family members. The Gift Version is always a good choice!
Provide much needed relief through working the body & foot reflex.
Use the precise node design for targeting specific reflex points to bring the body into a state of optimum functioning. 
Benefits include relax the muscles and relieve tension, improve the blood and energy circulation, and balance the body and organs for healing, energizing, and restoring.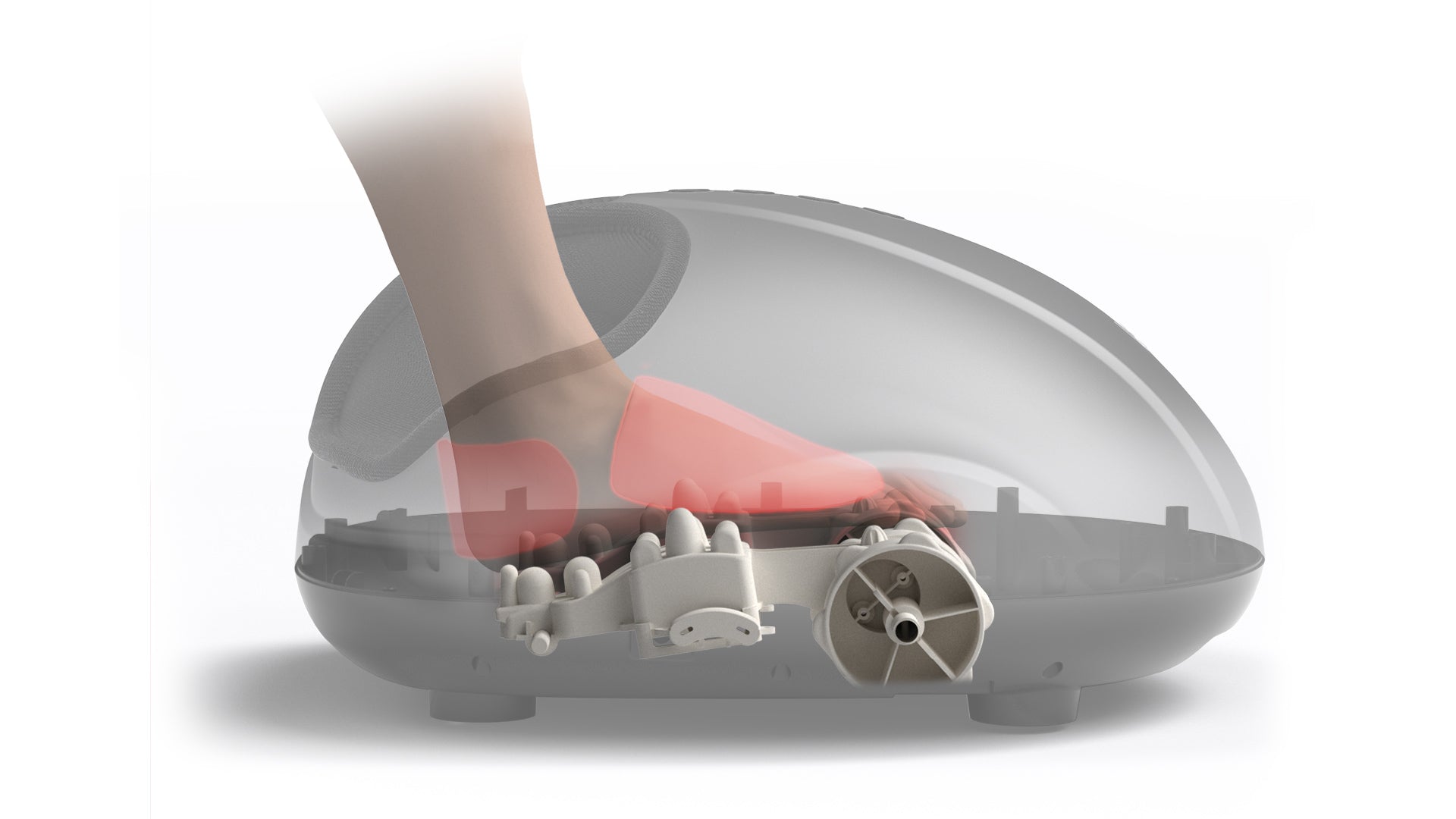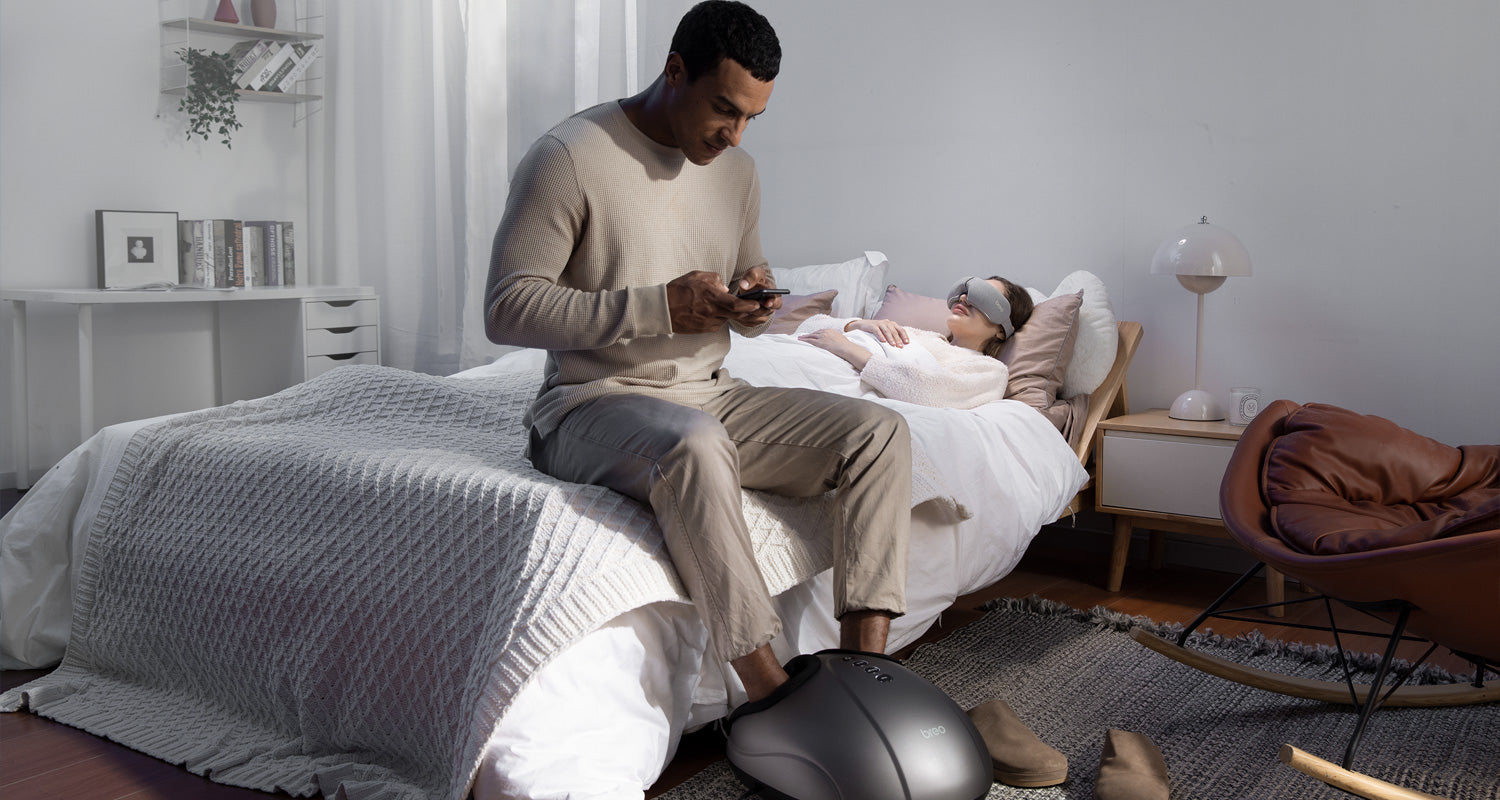 Go More Profound Than The Skin And Muscles.
Stimulate the lymphatic system for detox.
Massaging trigger points on feet with the just-right pressure, breo foot massager clears channels of blocked energy throughout the whole body by moving the flow of blood and nutrients. This leads to the stimulation of the lymphatic system and enhance the whole-body circulation for detoxification.
Benefits whole-body with precise node technology.
Deep rolling kneading, strapping, and tapping massage techniques.
Rooted in Reflexology theory, the massage nodes are designed to perform various massage elements such as deep kneading and tapping to penetrate every acupoint on your foot precisely to stimulate muscle recovery and relief, and bring internal organs and systems into a state of optimum functioning.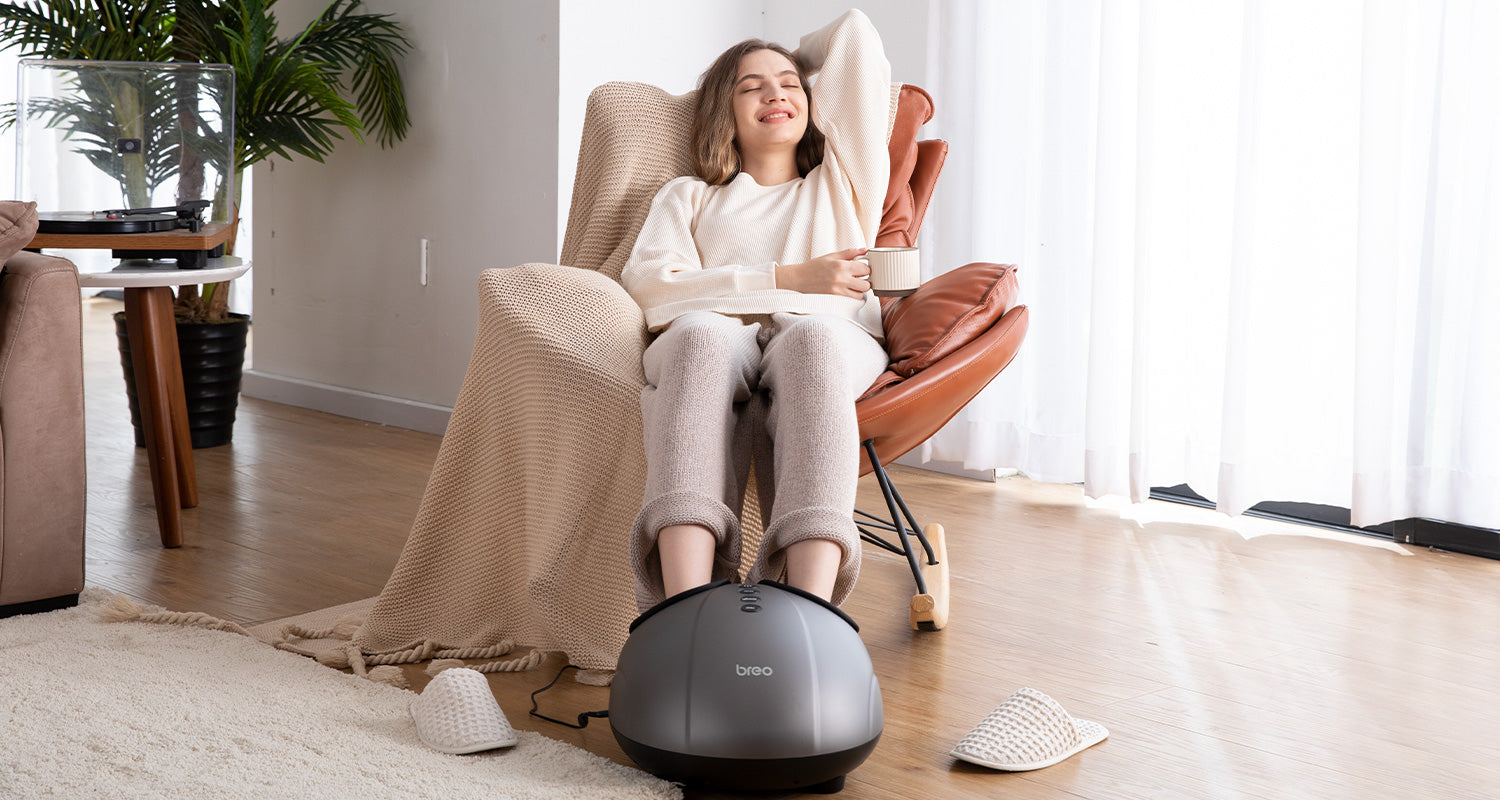 Pamper Your Feet with the Optimized Heat Technology.
Heat-enabled massage.
Find revival and energy faster with the built-in warm compression technology that offers you a soothing heat foot relief to melt away soreness and tiredness, reduce foot pain, and lead to a better body efficiency in a more powerful and relaxing way.
Hygiene Matters.
Removable & washable covers.
The easily-detachable cover with zippers makes it a great hygienic choice for being an at-home foot massager that allows you to wash the part that touches your skin by zippering it off conveniently.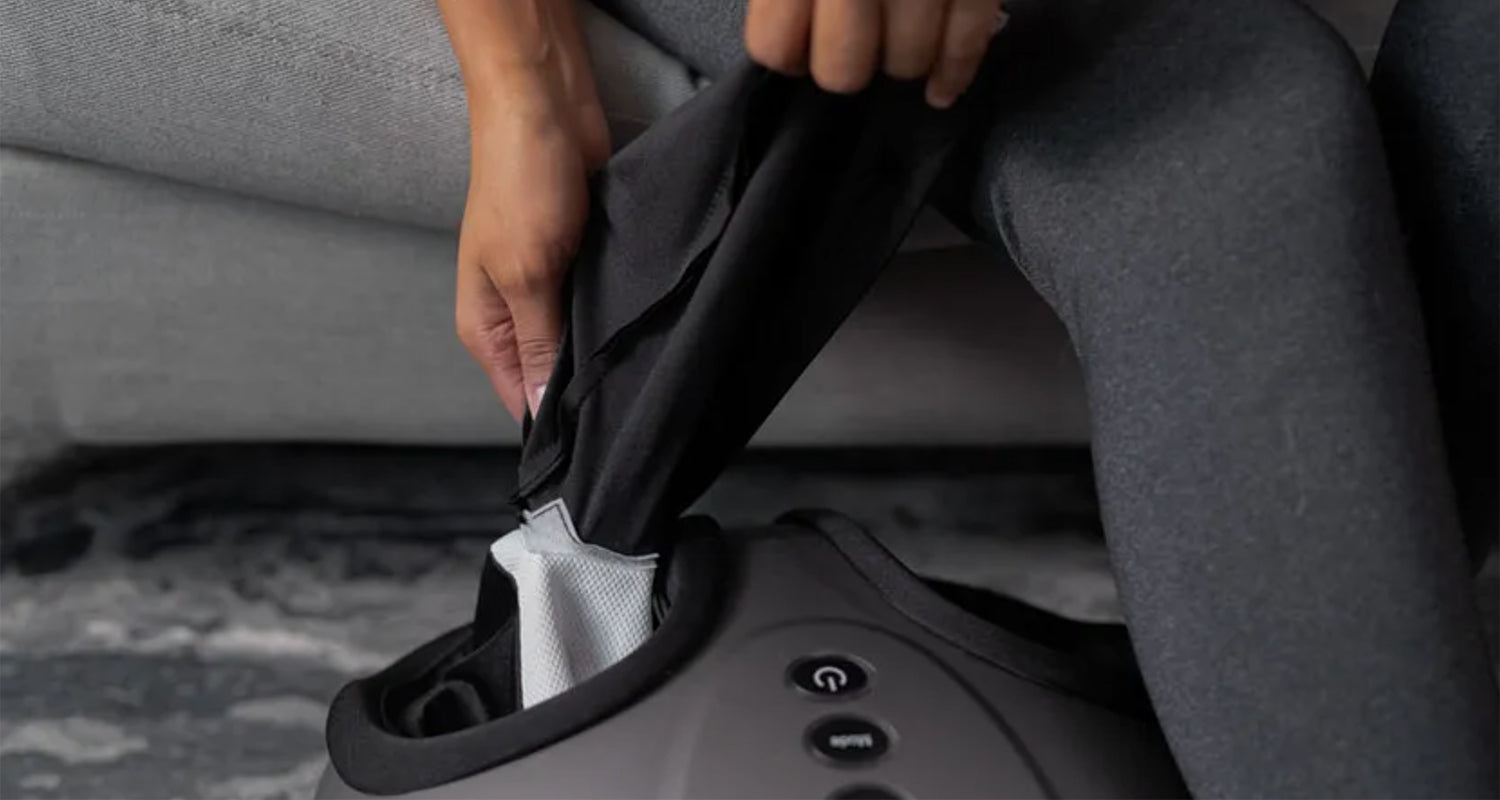 Spare Washable Foot Cover
PRODUCT NAME:
Foot Massager

MODEL:
FM D191

HEATING TEMPERATURE:
55°C / 131°F

MATERIALS:
ABS
CHARGING TIME:
6 hrs

ADAPTER INPUT:
DC12V⎓2.5A

POWER RATING:
30 W

NET WEIGHT:
3.5kg / 7.72lb
DIMENSION:
L16.45 × W14.13 × H9.06 (inch)

ACCESSORIES:
Charging Cable / Replaceable Cover

COLOR:
Grey / Black
Q: What foot size does this foot massager fit up to?
A: Size from US female 6.5 to US male 12 fits great into it, and any other size of smaller or larger feet can achieve your ideal massage experience by adjusting the intensity and air compression.
Q: Does it massage the heel of the foot?
A: Breo foot massager will massage the underside of your heel and the foot. While there is assure compression that is on top, the air compression does compress around the heel, mostly around the sides.
Q: What's the highest temperature?
A: The temperature at the maximum heating function is 55°C / 131°F.
Q: How long is the power cord?
A: The length of the charging cable is 80cm (31.5 inches).