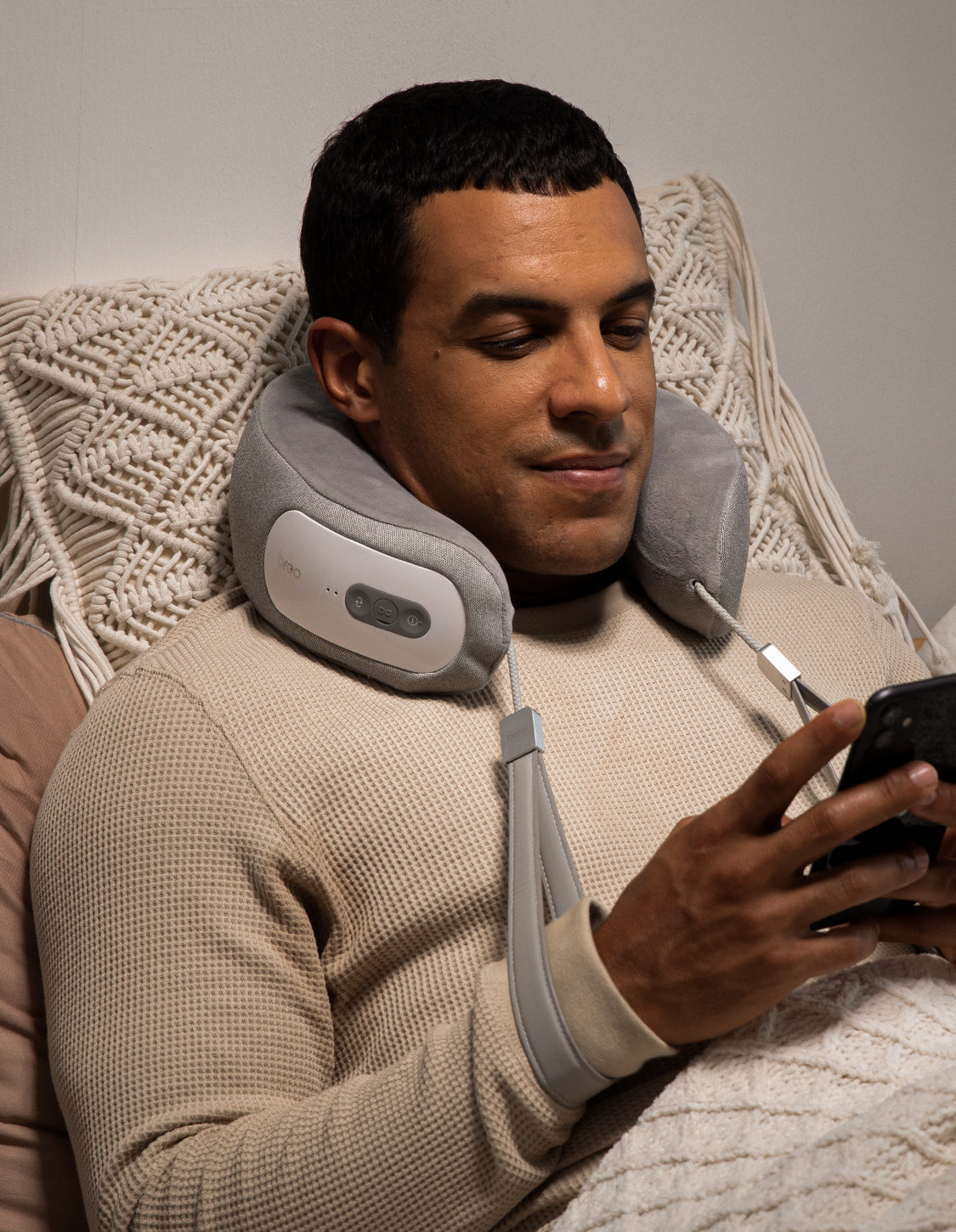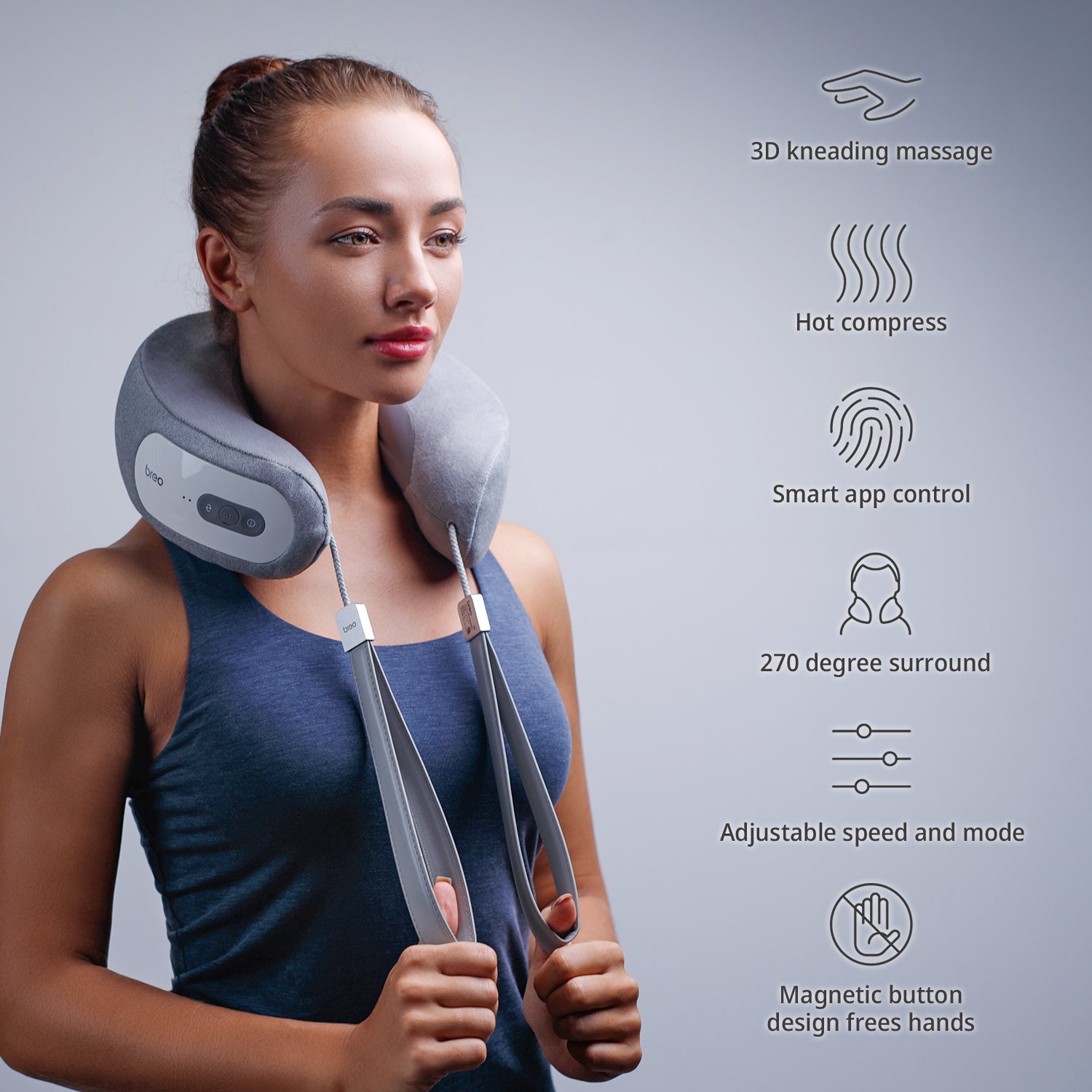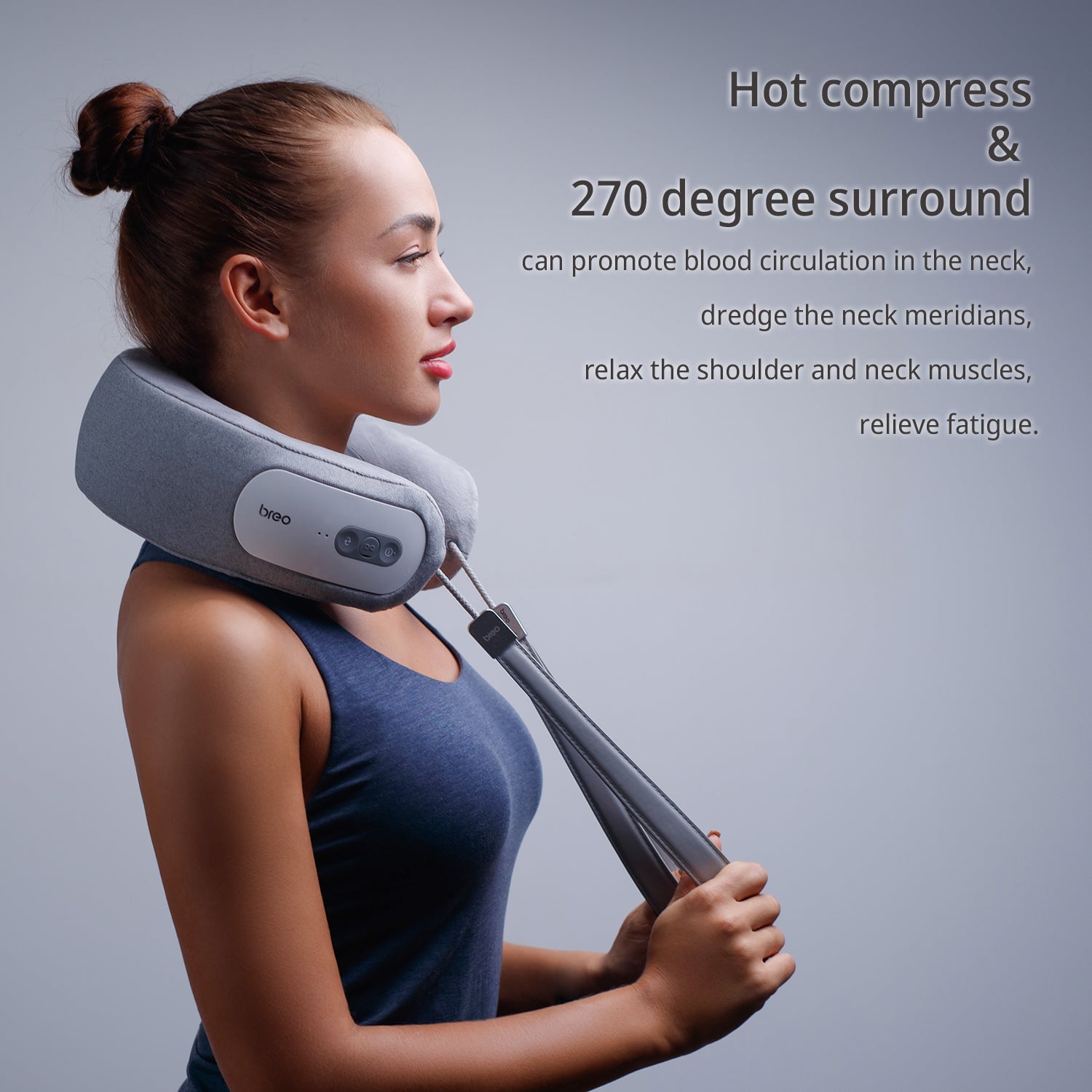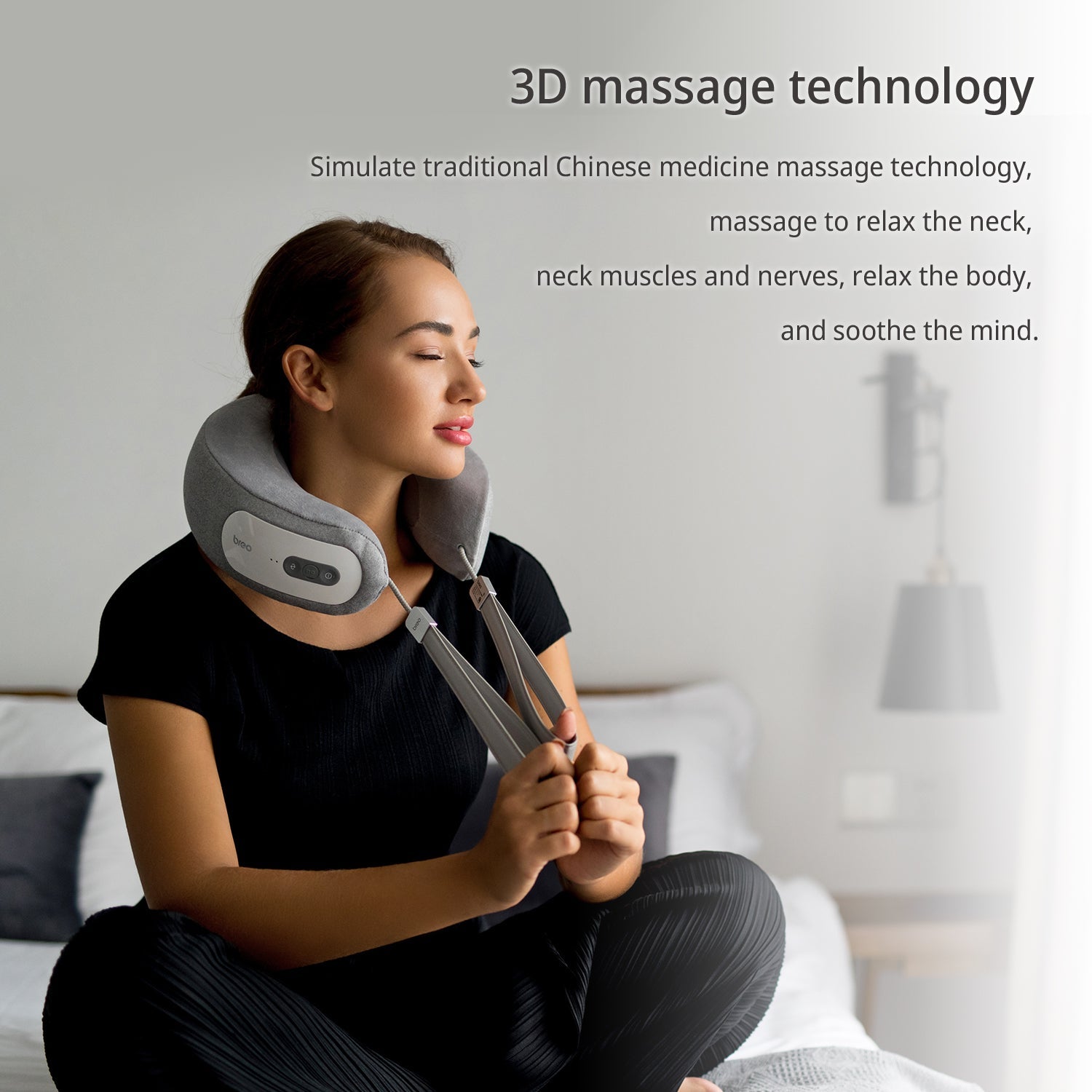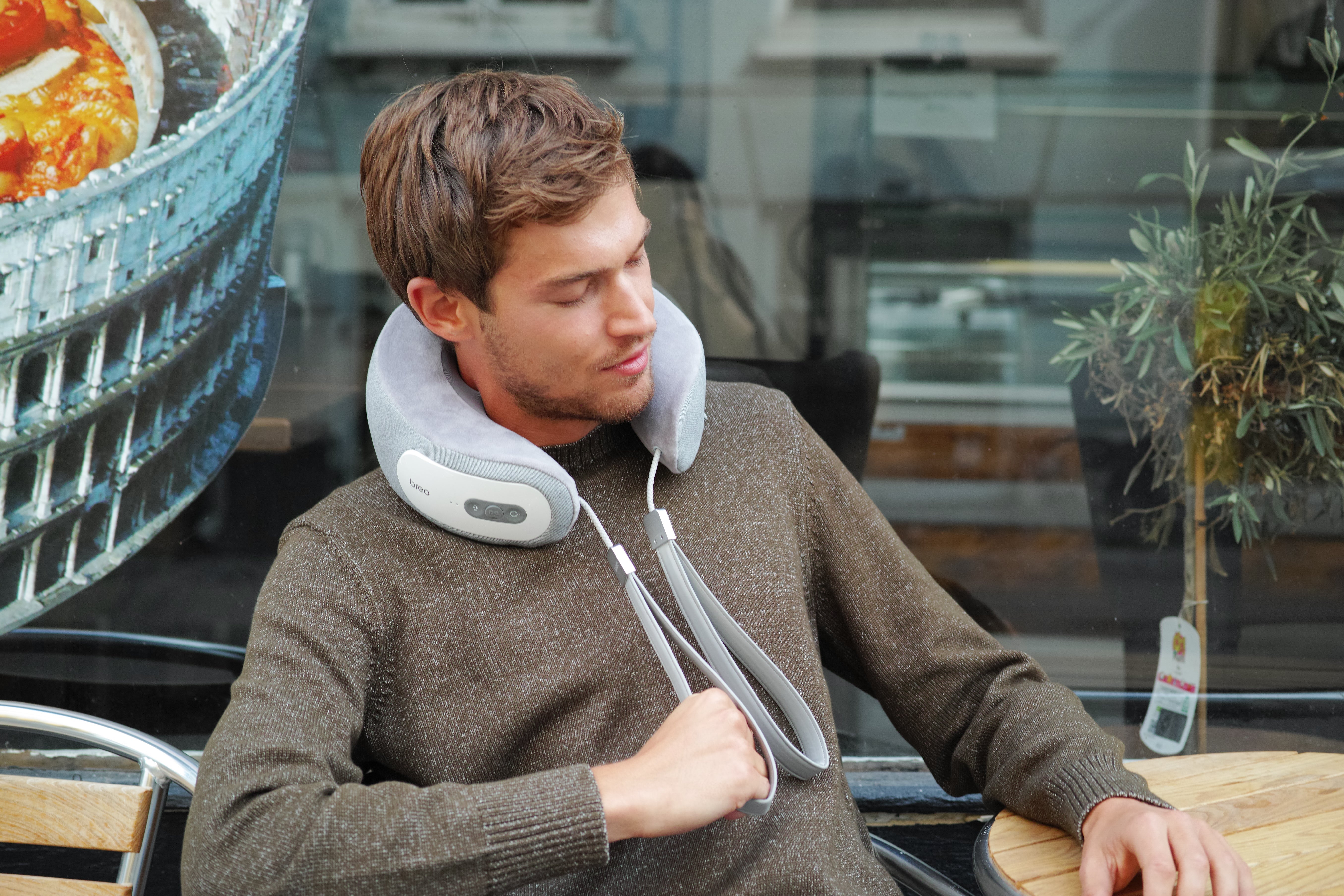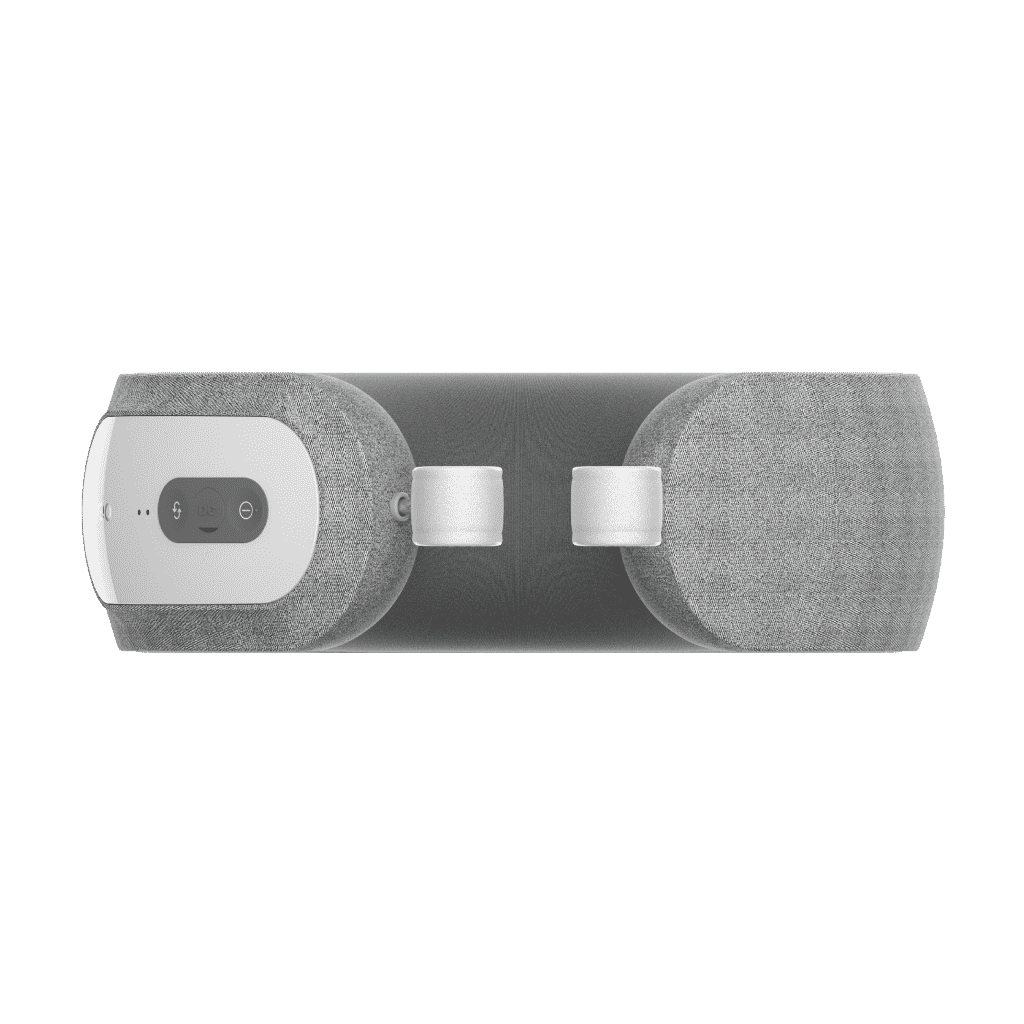 The premium neck massager with a hands-free design, three intensity modes and full-coverage nodes.
Breo iNeck 3 Pro Neck Massager
Free Standard Shipping | 30-Day Return | One-year Warranty 

Melt away aches, tension, and knots with Breo's iNeck 3 Pro neck massager. Built to engage a dynamic orbital massage technique, this device delivers a full-coverage massage every single time.
Its 270-degree C-shape construction allows for a 50% wider reach compared to most neck massagers. Plus, a foundation of bilateral massaging orbits and comfortable, position-shifting nodes offer full-coverage pressure.
All to bring you a deeper reach for instant and much-needed neck relief after a long day.
Relaxation for Optimal Health.
Neck and Spine Pain Relief with Warm Soothing Technology.
Melt away aches, tension and knots with Breo's iNeck 3 Pro neck massager. Its 270-degree C-shape construction allows for a 50% wider reach compared to most neck massagers. 
The value-added heating technology helps you soothe neck strains, faster and more effective. 
Soothing Heat and Full-coverage fit.
Pamper your neck with the optimized heat technology.
Find revival and energy faster with the built-in warm compression technology to soothe strains faster, reduce neck pain, melt away soreness and tiredness. Also, the one-size-fits-all iNeck 3 Pro has a unique C-shaped design for full-coverage, hands-free stimulation.
Innovative Massage Science.
Omnidirectional technology powers intense massage nodes.
Breo iNeck 3 Pro's position-shifting node technology is a crucial addition to any at-home massage therapy routine. Evenly distributed nodes deliver targeted acupoint massage with extreme precision while constant pressure relieves stress and tension from the neck down to the spine.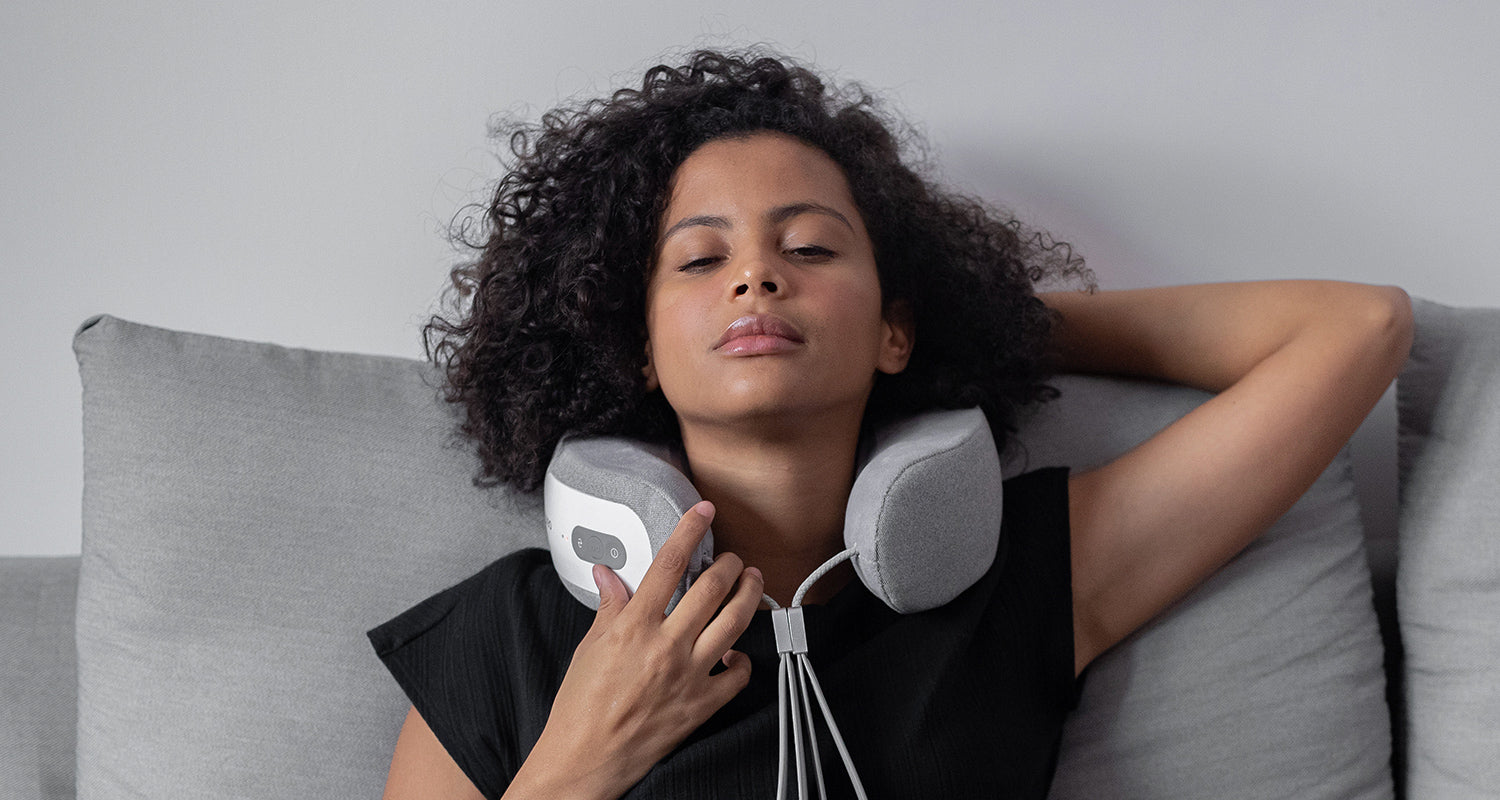 Multi-Mode Flexibility.
Three different massage modes.
Breo iNeck 3 Pro relieves stress and tension from everyday activities with its three different massage modes. Take control of the level of pressure and intensity in each massage session with a range of settings designed to remove lactic acid build-up and provide tension and stress relief.
Hands-Free Control. 
Easily adjust massage settings with the Breo App.
This perfectly pressurized massager pairs with our convenient mobile app for customizable relaxation that meets your needs.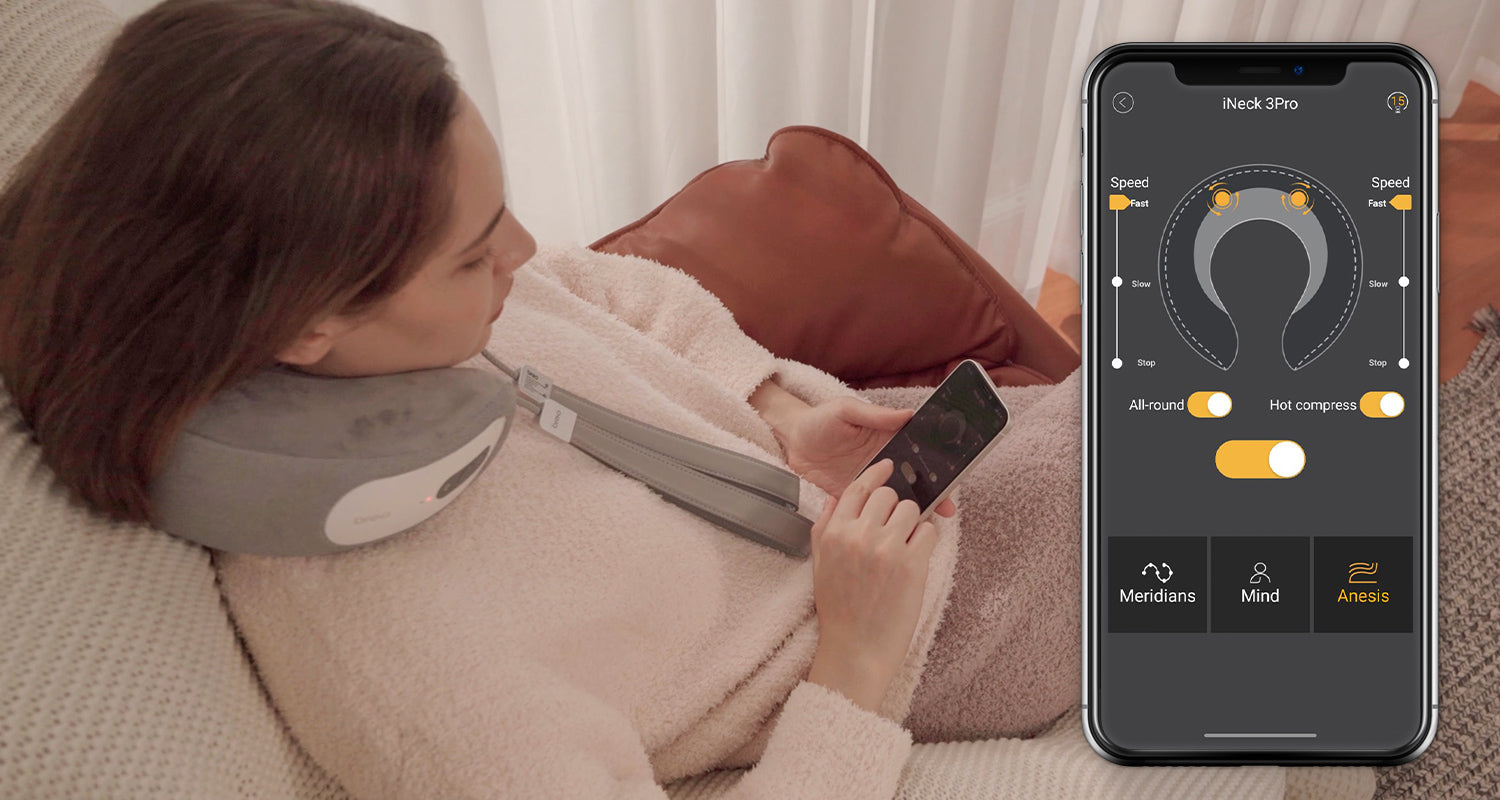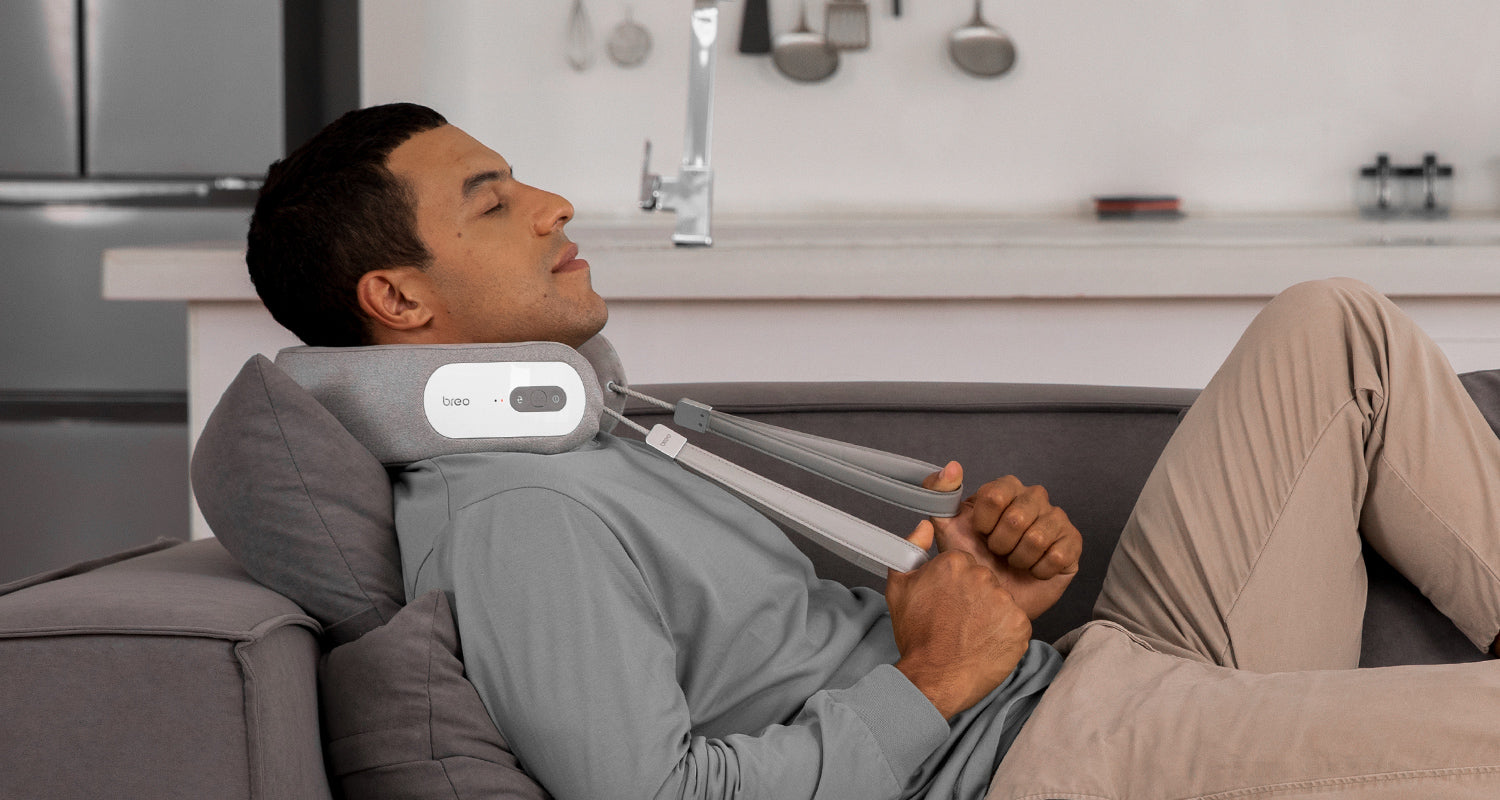 Patent-Protected Innovation.
Receive the best in home massage.
The Breo iNeck 3 Pro is a uniquely innovative product built with an orbital design, an ergonomic shape and ultra-effective floating orbit-and-inner-chamber technology. 3 hours of battery life provide users with long-lasting convenience.

iNeck 3 Pro Neck Massager
PRODUCT NAME:
breo iNeck 3 Pro

MODEL:
neck 3a

BATTERY LIFE:
2.5 hrs

MATERIALS:
fabric / ABS / PU

COLOR:
grey
CHARGING TIME:
6 hrs

INPUT:
5V⎓

NET WEIGHT:
1050 g

CHARGING PORT:
micro USB
DIMENSION:
L10.04 x W10.43 x H3.54 (in)

BATTERY CAPACITY:
1150 & 2300 mAh

ACCESSORIES:
adaptor / charging cable

POWER RATING:
5 W
Q: How do I connect Breo App with iNeck 3 Pro?
A: Please follow the instructions below to connect iNeck3 Pro with your phone or tablet:
1. Download and install Breo APP from Google Play Store for Android devices, or App Store for iPhone or iPad.
2. Bring your mobile device near iNeck 3 Pro.
3. Turn on "Bluetooth" on your mobile device.
4. The massager will automatically go into pairing mode once it is turned on.
5. Open Breo app, go to "More Products". Your massager will show up on screen in a few seconds. Tap "Confirm" to connect.
6. Now you can control your massage with breo App:
1) Tap on the three icons at the bottom of the page: Meridians, Mind, and Anesis to select and switch massage modes.
2) Tap the icon under the figure of iNeck 3 Pro to connect/disconnect the APP with the device.
3) Select "high", "low" or "stop" for different speeds of the massage.
4) Tap on the icon on upper right corner to customize the working duration (15min, 10min, 5min).
7. Tap the icon in the middle of the page called "Move/Stop" to customize the location of massager heads.