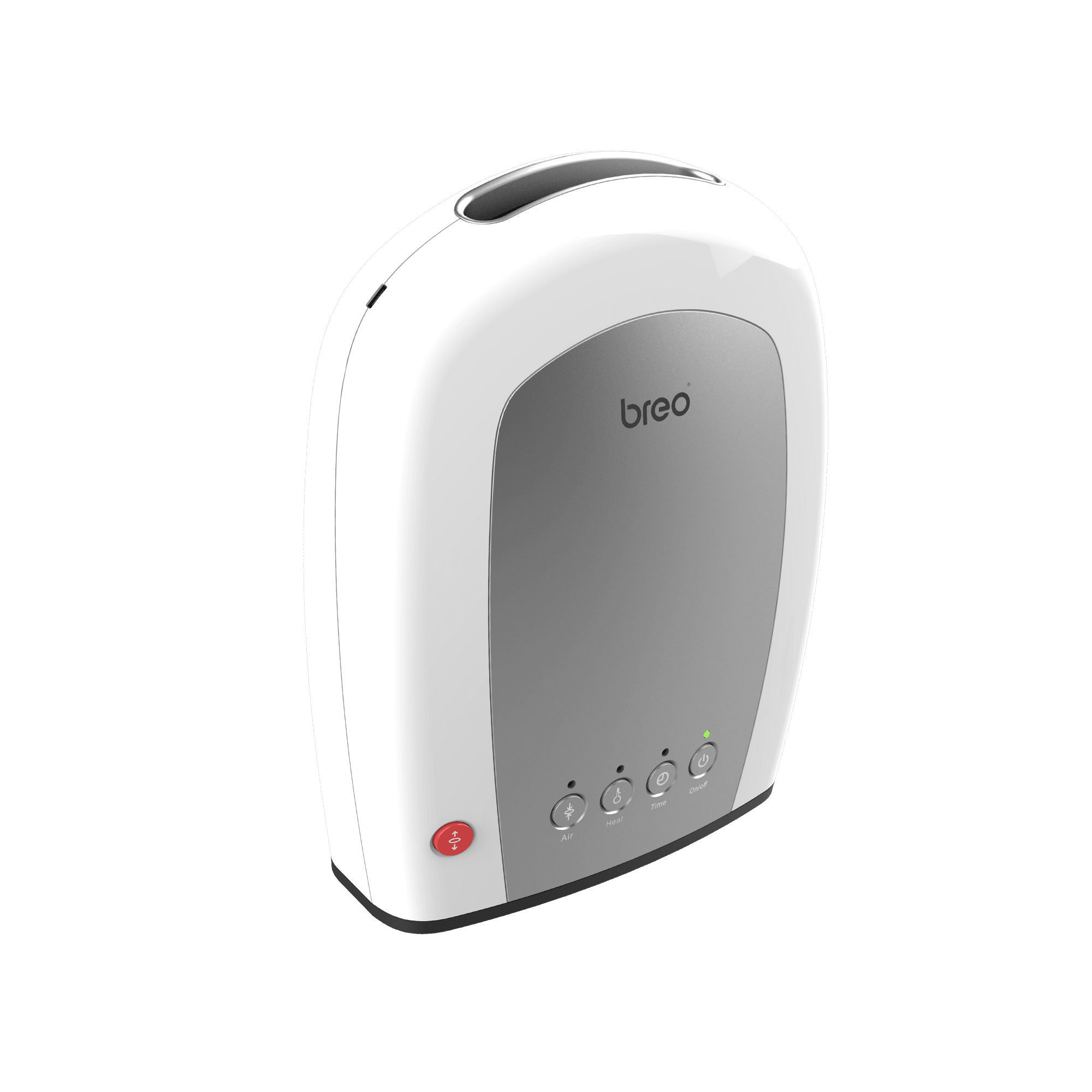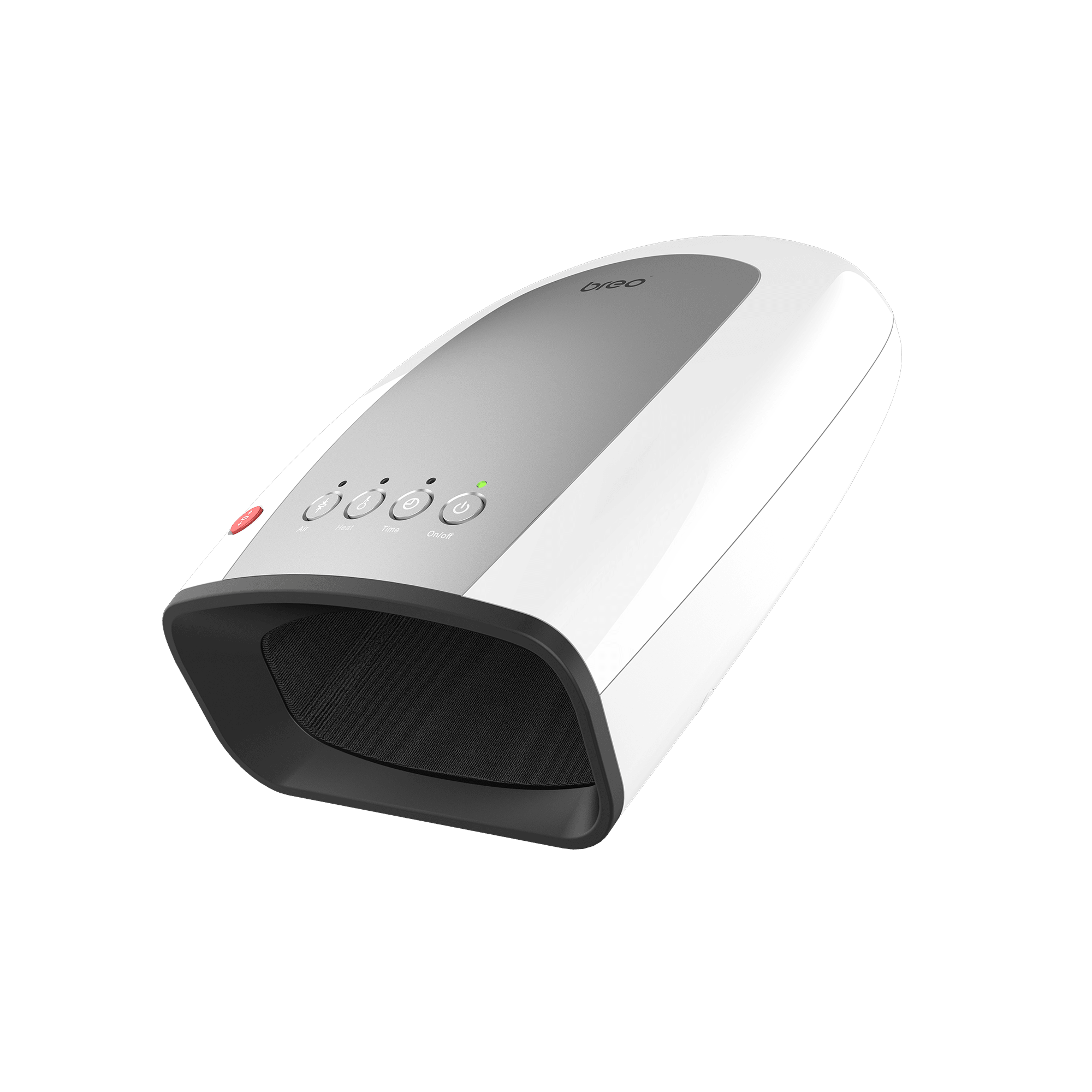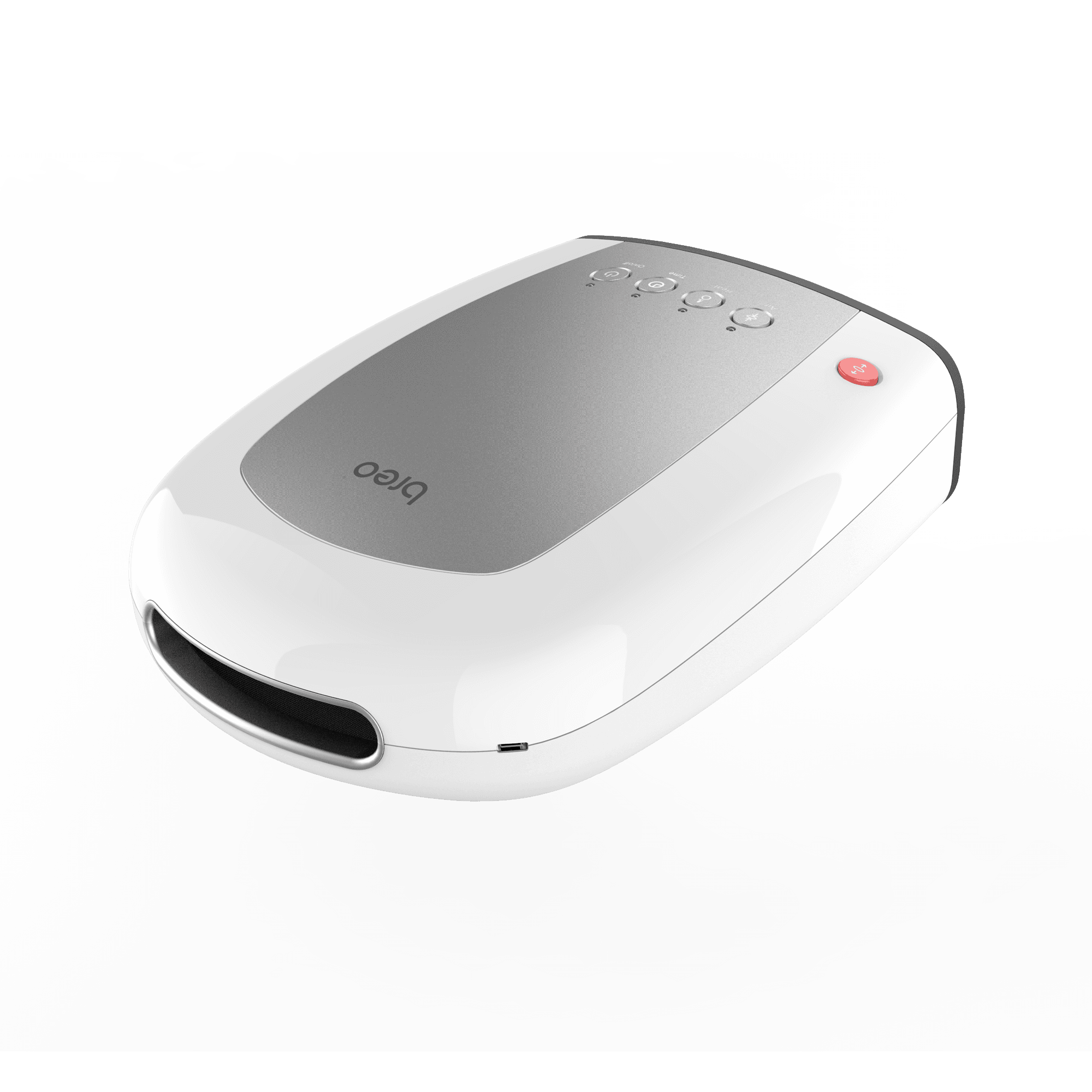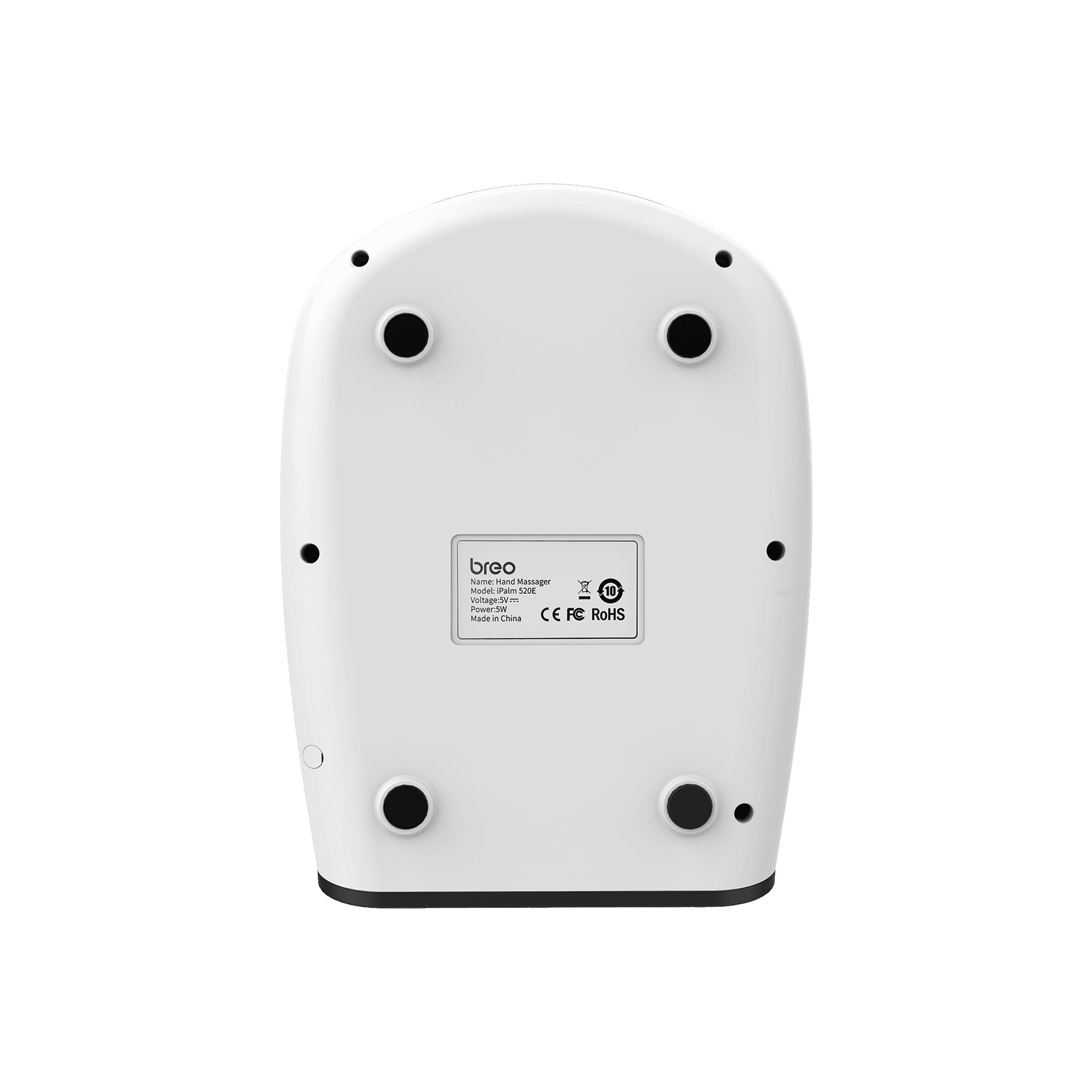 Entire hand massage with soothing heating technology and intelligent air pressure.
Breo iPalm520E Hand Massager
Free Standard Shipping | 30-Day Return | One-year Warranty  
Built up with intelligent compression, acupoint massage, and soothing heat, breo iPalm520E hand massager with shiatsu techniques give you a spa-experience massage to increase blood circulation and alleviate numb fingers, joint soreness, arthritis, carpal tunnel discomfort and cold hands.

Heat-enabled energy provides comforting healing to hands from 98F to 107F (35C to 42C) to promote healthy blood circulation, reduce hand fatigue, soreness, numbness, and cold fingers. The perfect at-home massage tool or after a busy working day.

Reinforce The Body's Natural Healing Abilities.
Bring Benefit Not Just To The Hand.
iPalm520e massager utilize the practice of meridian acupoint or acupressure massaging techniques, rhythmic massage motion encourages oxygen-rich blood to flow into stiff and sore areas, this form of massage is considered among the most ancient of healing arts. 
Intelligent Air Pressure.
Powerful pain & strain relief according to your needs.
The intelligent airbags (3 levels) imitate reflexology-like kneading to the acupressure points on your hands. Benefits include improving blood circulation and relieving the hand and fingers.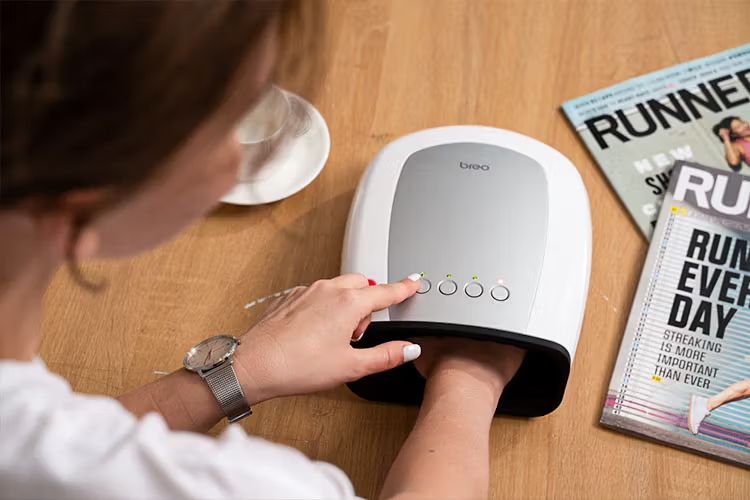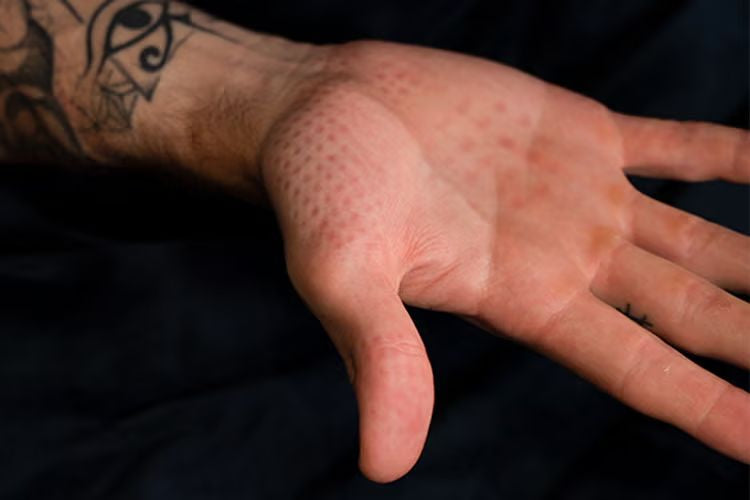 Point To Point Acupuncture Massage.
For compact & comfort hand relief.
Specially designed massage dots provide a full-covering massage of the acupoints on hands. By reflecting hand's reflex zones, the iPalm520E improves micro-circulation and helps relieve hand strain and tensions. 
Comfortable Temperature Is The Only Thing Matters.
Soothing heat slowly makes hand warm.
Heat-enabled energy provides comforting healing to hands from 98°F to 107°F (35°C to 42°C) to promote healthy blood circulation, reduce hand fatigue, soreness, numbness, and cold fingers.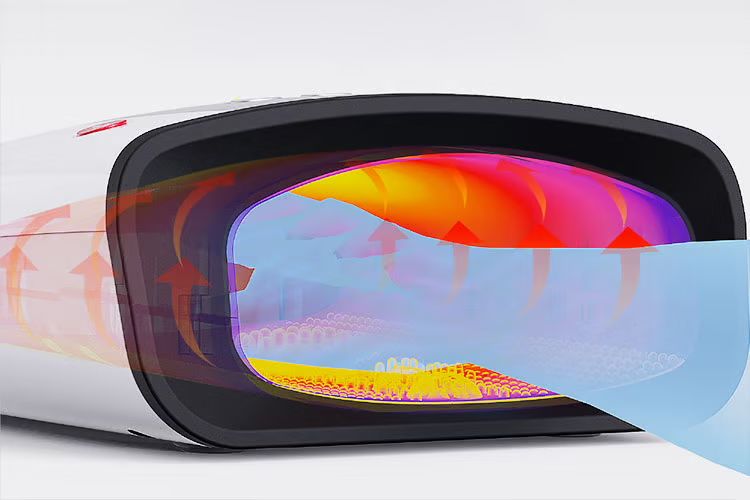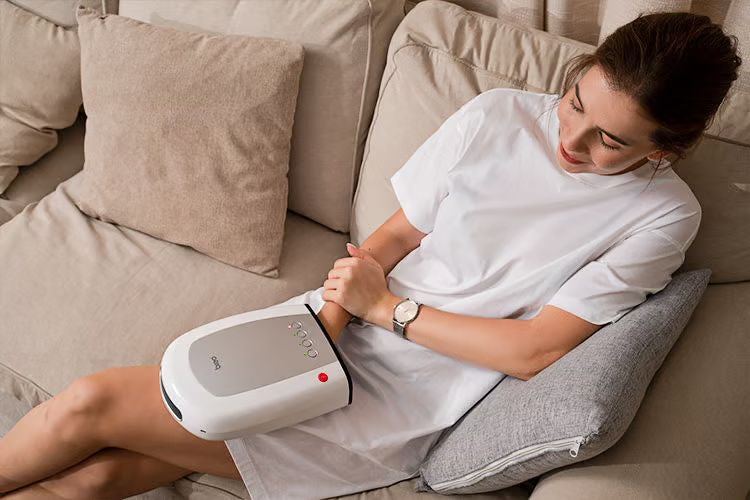 Designed With Different Acupuncture Points.
Care for all sides of your hand.
Kneading, air pressure, heat 3-in-1 targets different acupuncture points and offers a deep massage along the fingers, hands and wrists to care for all sides of your hand.  
Use It After Applying Hand Cream.
Enjoy superior hand massage with extra benefit.
The iPalm520E can be used as a suitable accessory, which helps better absorb hand creams' nutrients. Thanks to its warm compression.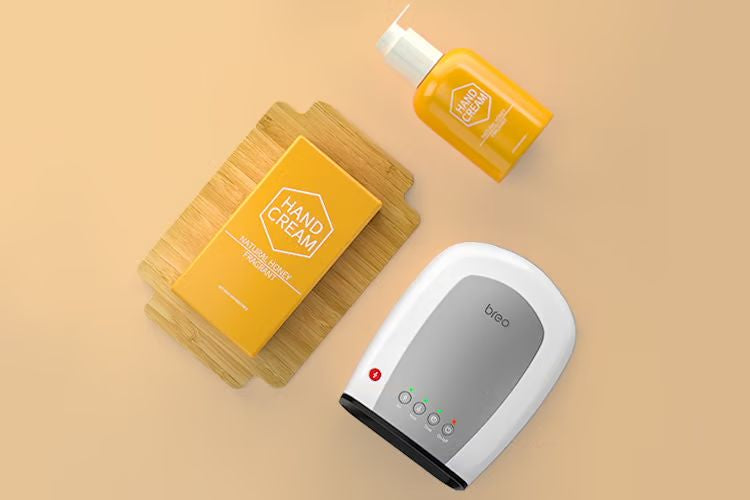 ipalm520E Hand Massager x 1
Frequently asked questionWarranty Card x 1
PRODUCT NAME:
breo iPalm 520E

MODEL:
iPalm 520E

BATTERY LIFE:
1.5hrs (+-0.5h)

MATERIALS:
ABS

COLOR:
ocher / white
CHARGING TIME:
2-3 hrs

INPUT:
5V⎓

NET WEIGHT:
1060 g

CHARGING PORT:
Micro USB / Type-C port
DIMENSION:
L10.43 x W7.91 x H3.54 (in)

BATTERY CAPACITY:
2300 mAh

ACCESSORIES:
adaptor / charging cable / storage bag / pouch

POWER RATING:
5 W
Q: Should I wear the plastic thin gloves in the package during massage? What's it used for?
A: The gloves are to retain any hand cream or oil you may use for your hands. They also keep the machine clean!
Q: How to get iPalm520E heat?
The heating program starts one cycle per massage setting. Turn the machine in with your hand in it, press the heat button once and watch for flashing lights. For the safety consideration, the temperature will not get up so fast, but you surely will feel the heat in a while.