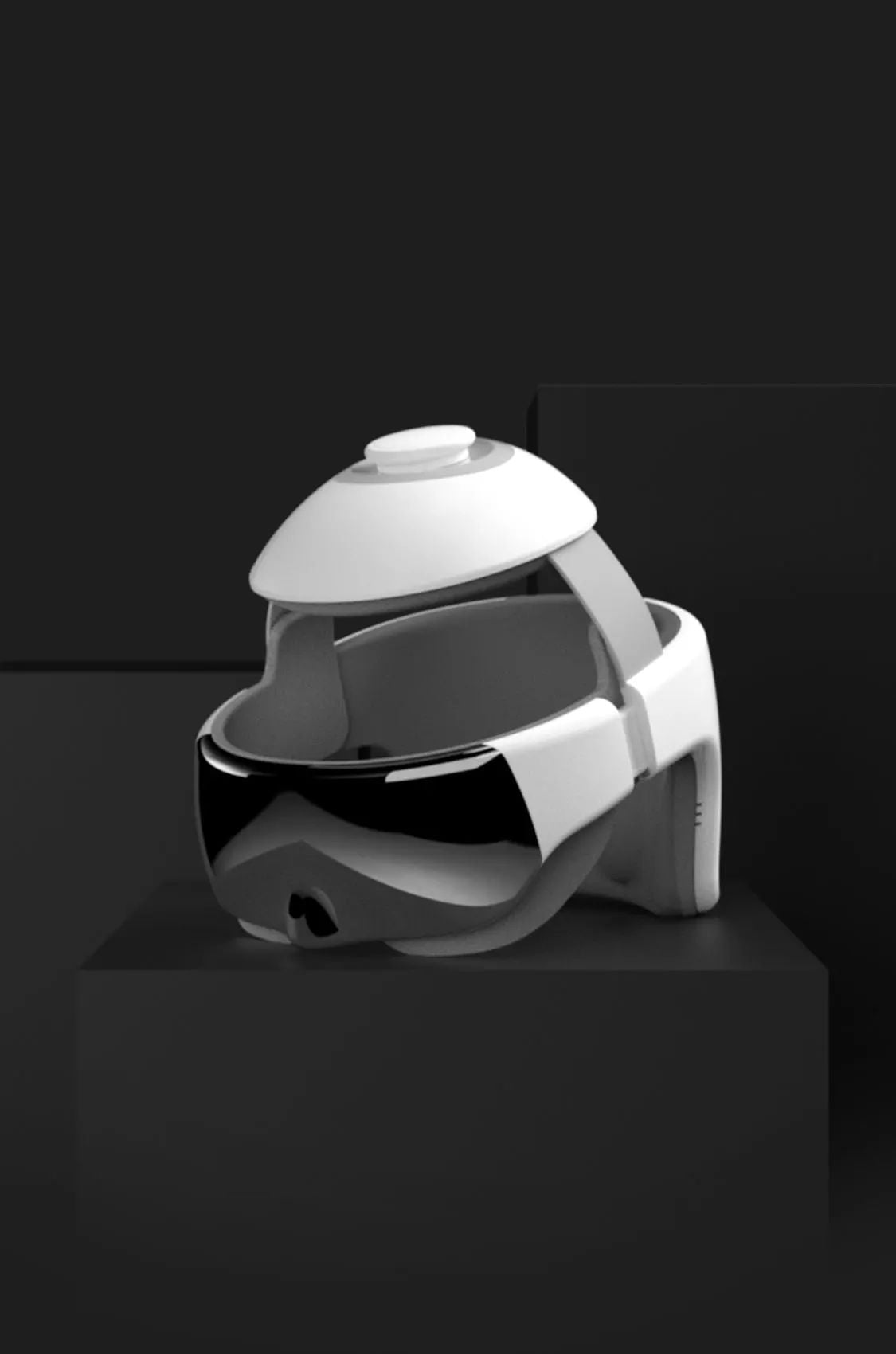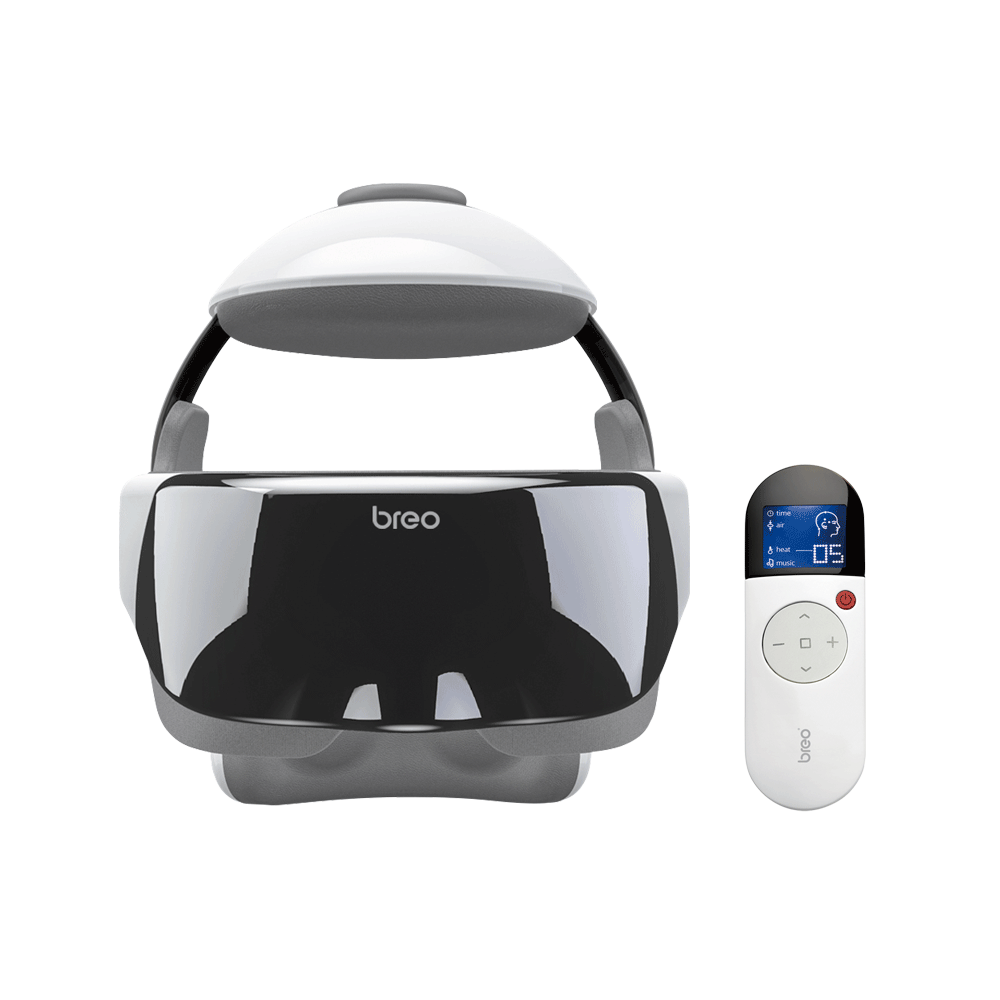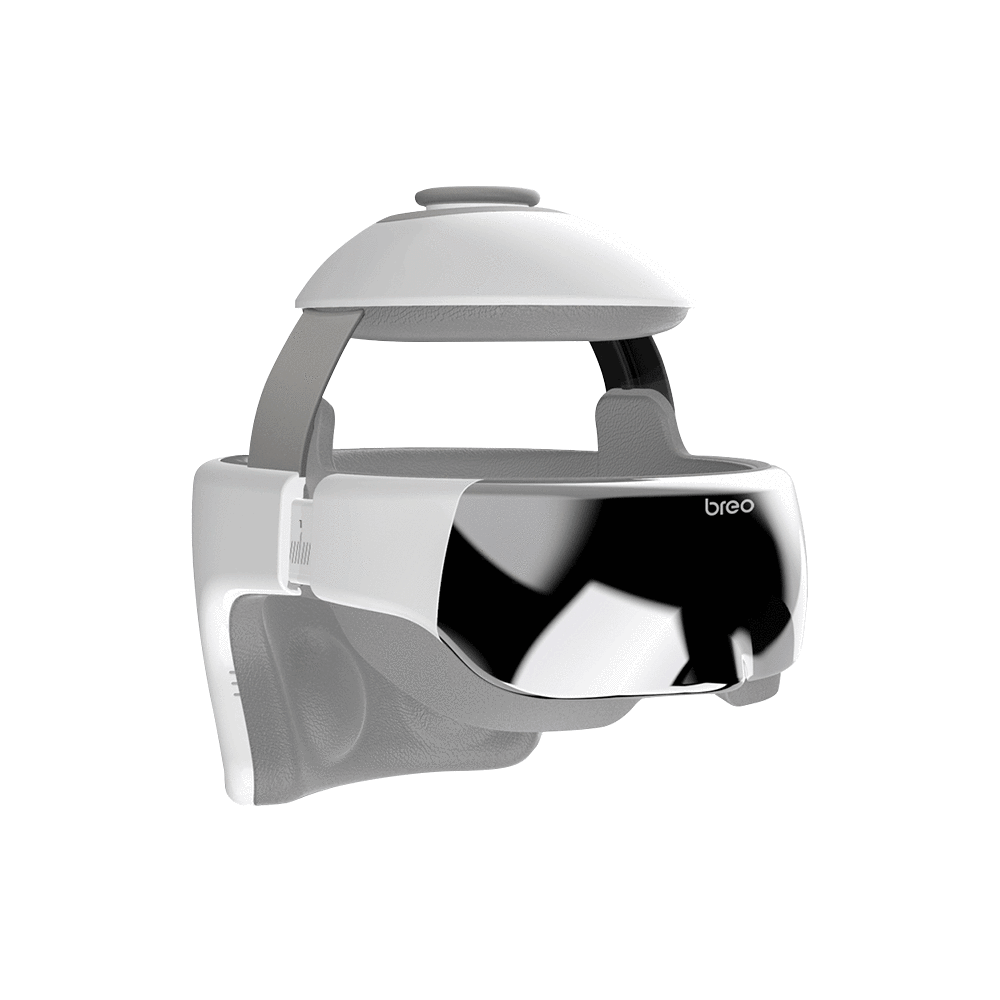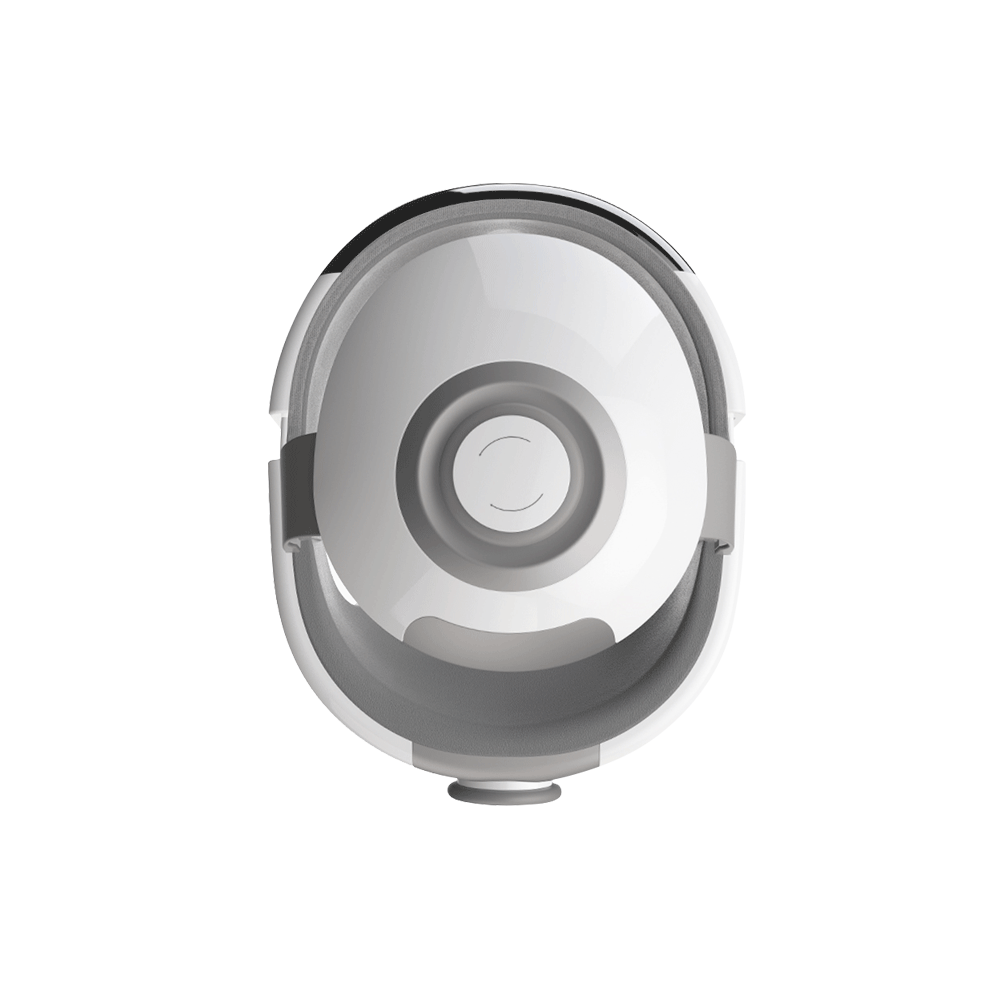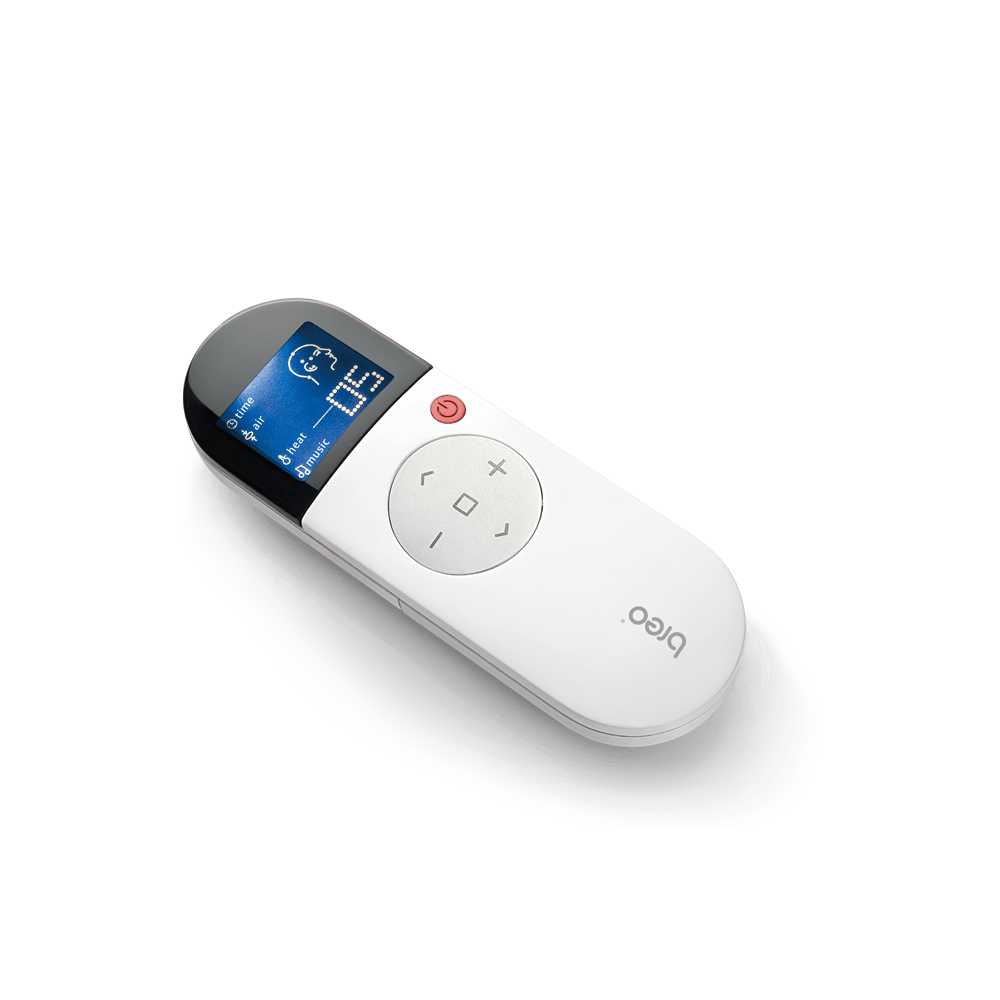 Integrated massage technology brings you the ultimate in at-home self-care
Breo iDream 3 Head Massager
Free Standard Shipping | 30-Day Return | One-year Warranty 
Enabled with pressure and heat compression, the Breo iDream 3 is perfect for relieving minor muscle aches and pains of a long workday.

Its adjustable fit allows each user to target the ocular and head areas, while a wireless remote control and see-through visor allow for confident hands-free relaxation. The Breo head massager is perfect for relieving minor muscle aches and pains of a long workday.
Find Relaxation and Relief Through Precise Node Technology
The iDream3 mimics the fingers as its massage nodes rotate around the ocular and head areas, providing just-right pressure to your muscle knots & trigger points.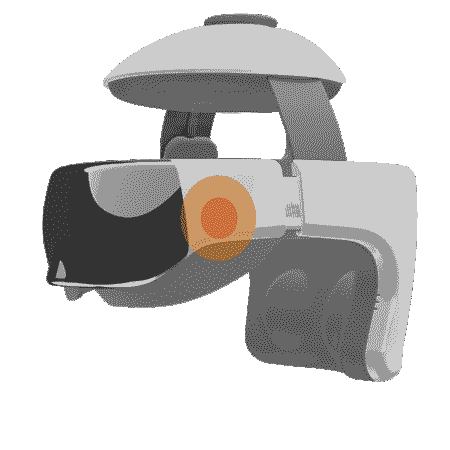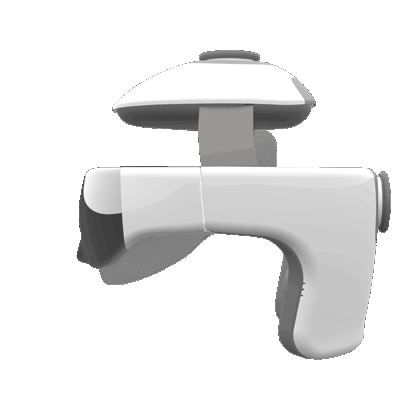 A One-Size-Fits-Adults who meet the head circumference range
Simply loosen the circumference of the device using its adjustable size turn-wheel, then slip it over the user's head and adjust the turn-wheel to tighten.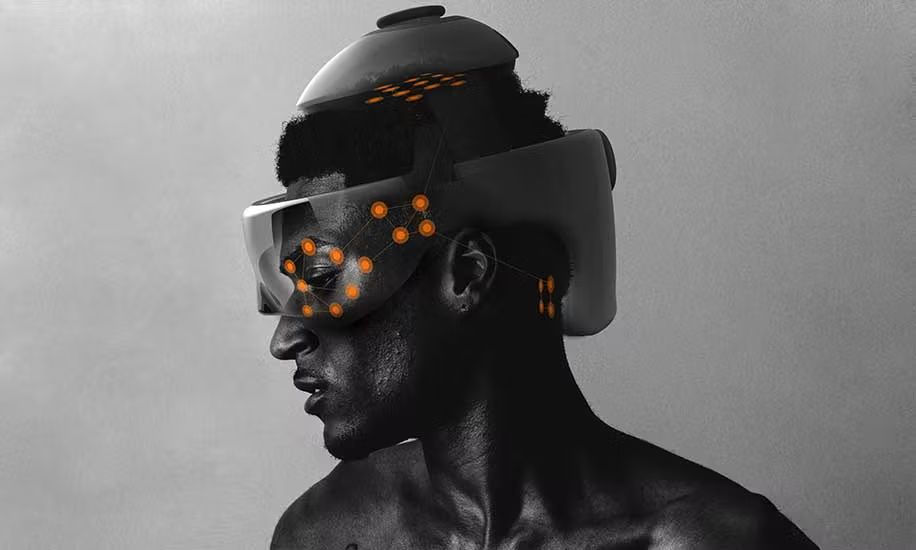 3-In-1 Technology.
One product gives you an effective eye, neck and scalp massage.
Designed to target three problem areas - the upper neck, periocular, and head regions - this device allows users to massage and relax muscle.
Double Enjoyment
Simultaneous massage and hot compress
From soothing massages to thermostatic heat packs, now wear the Breo iDream 3 Head Massager and enjoy a different kind of relaxation.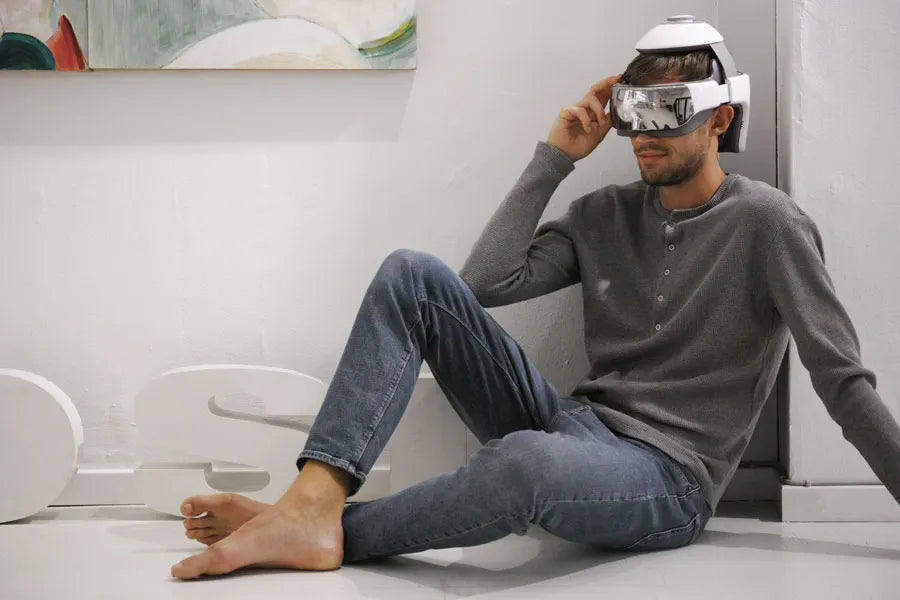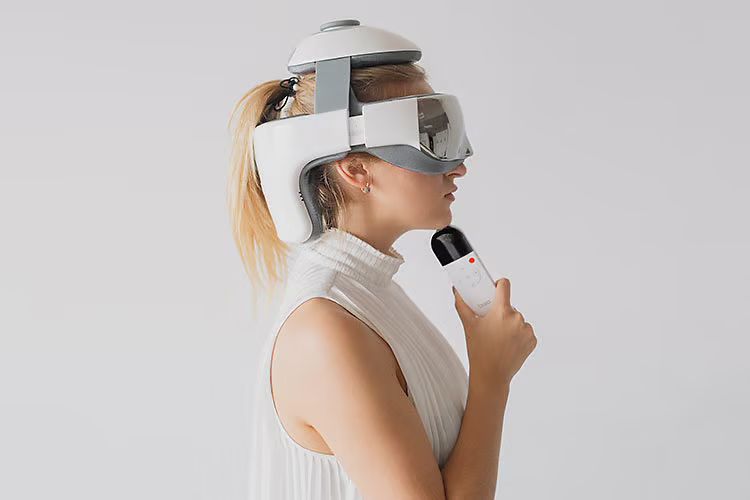 Convenient Control.
Customize your massage with the touch of a button.
With Breo's wireless remote control solution, you can have full control of your massage with just one hand. No more looking around for buttons.
The Better World-Class Materials.
Protein leather offers you a uniquely soft-on-skin resilience.
Our massager is built with cutting-edge materials, including protein leather - a softer, more durable alternative to normal or faux leather.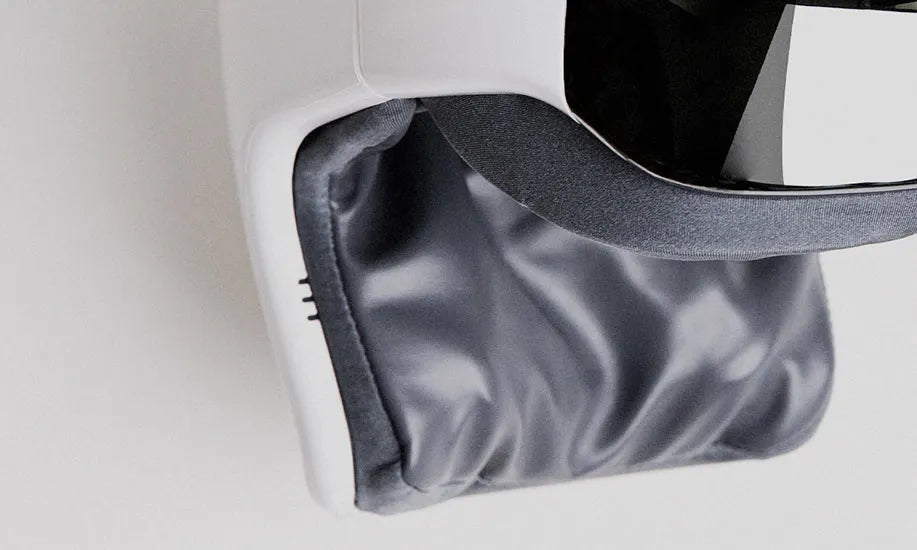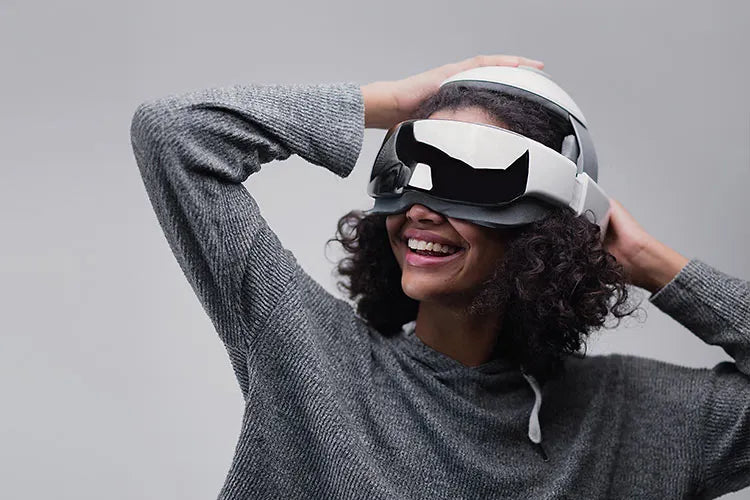 Durable and Innovative Design.
Don't settle for low-quality construction.
Breo's products are rooted in philosophy, both traditional Eastern medicine and user experience design, merging the past with the future to provide simple, extraordinary experiences that improve day-to-day life for our customers.
PRODUCT NAME:
Breo iDream 3 Head Massager

MODEL:
iDream 3

BATTERY LIFE:
1.5 hrs

MATERIALS:
Vegan Leather / ABS
CHARGING TIME:
3-4 hrs

INPUT:
5V⎓

NET WEIGHT:
1125 g

CHARGING PORT:
micro USB
DIMENSION:
iDream3: L11.01 × W8.11 × H10 (in)
remoter: L5.20 × W1.73 × H0.94 (in)

BATTERY CAPACITY:
1500 mAh

POWER RATING:
5 W

COLOR:
white / grey
Q: How to clean iDream3?
A: To clean iDream3, gently wipe it with a water-soaked cotton cloth. Remember to switch off the device before cleaning.