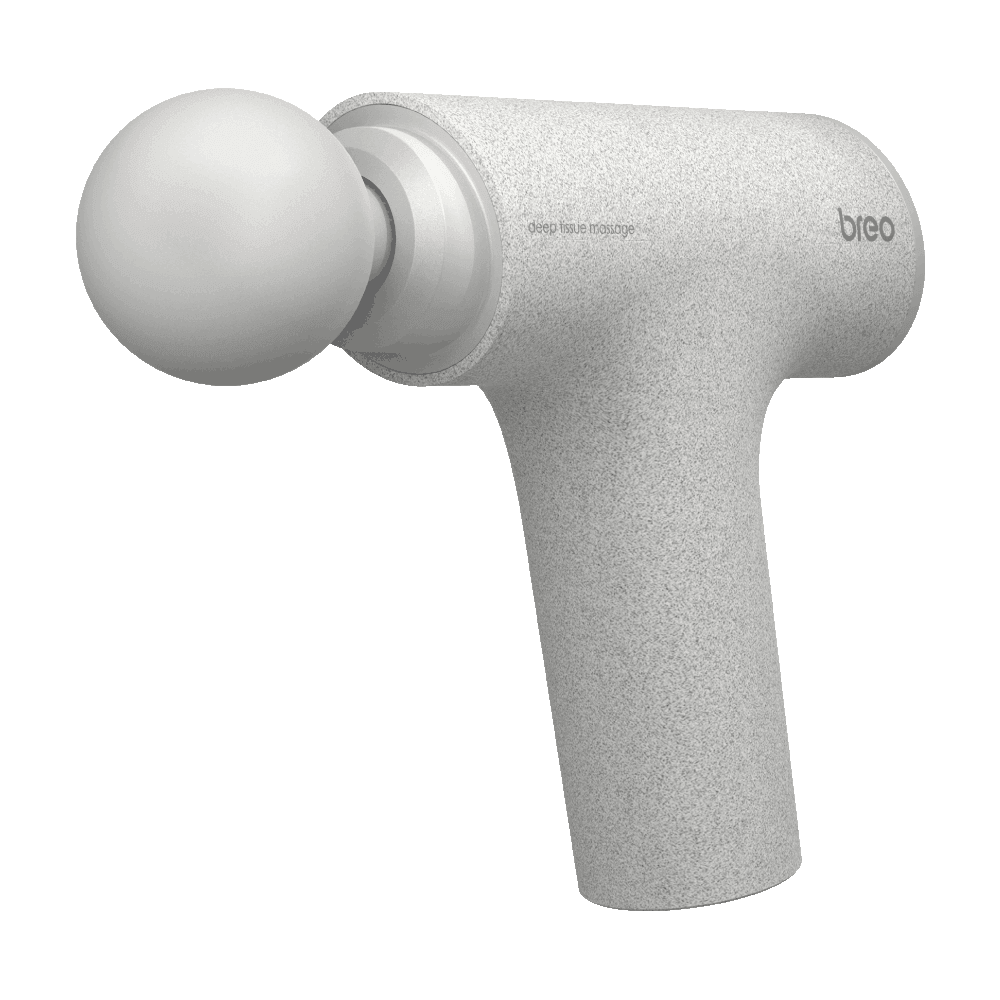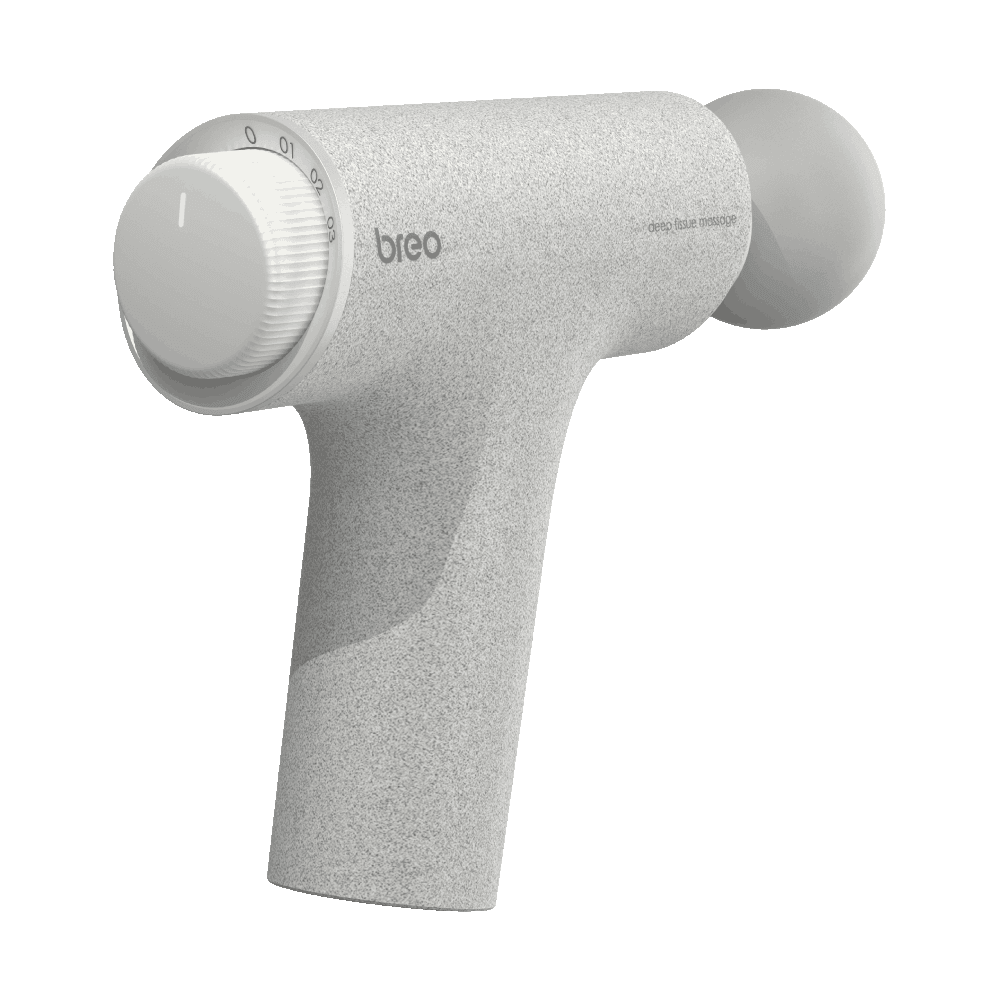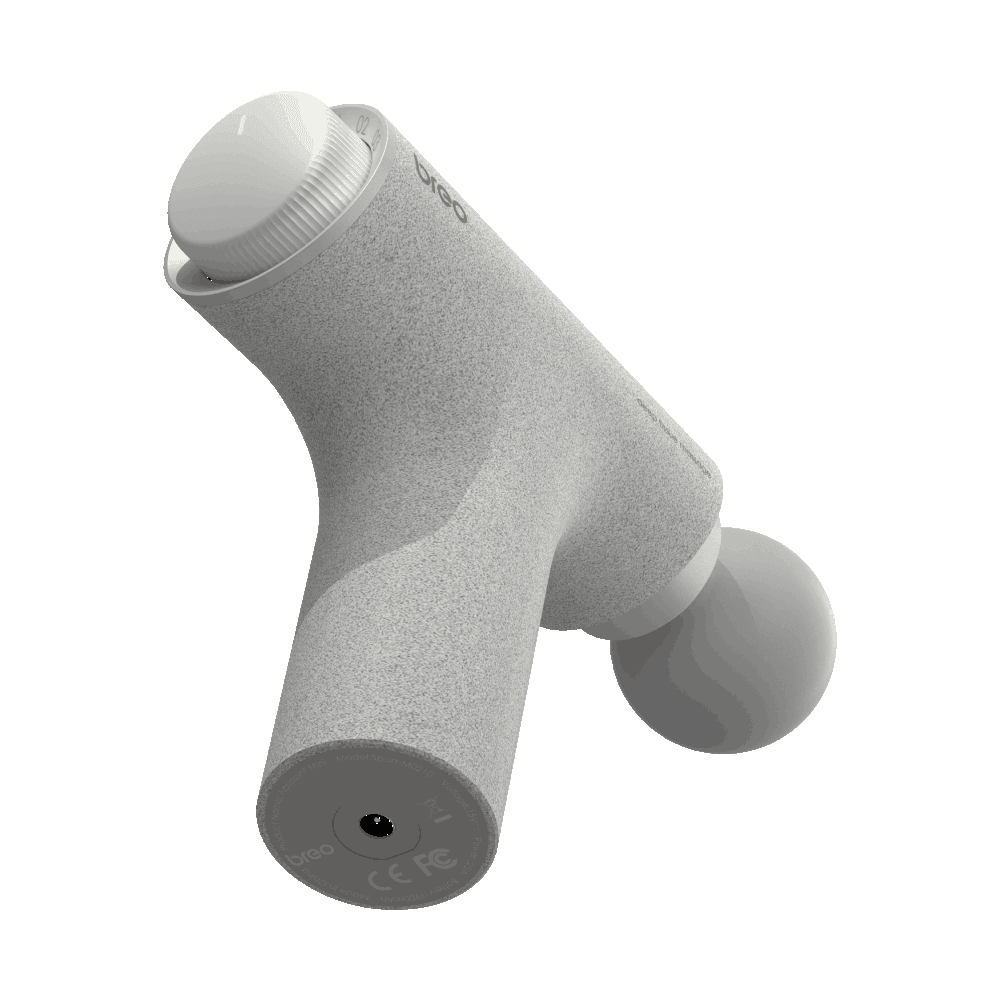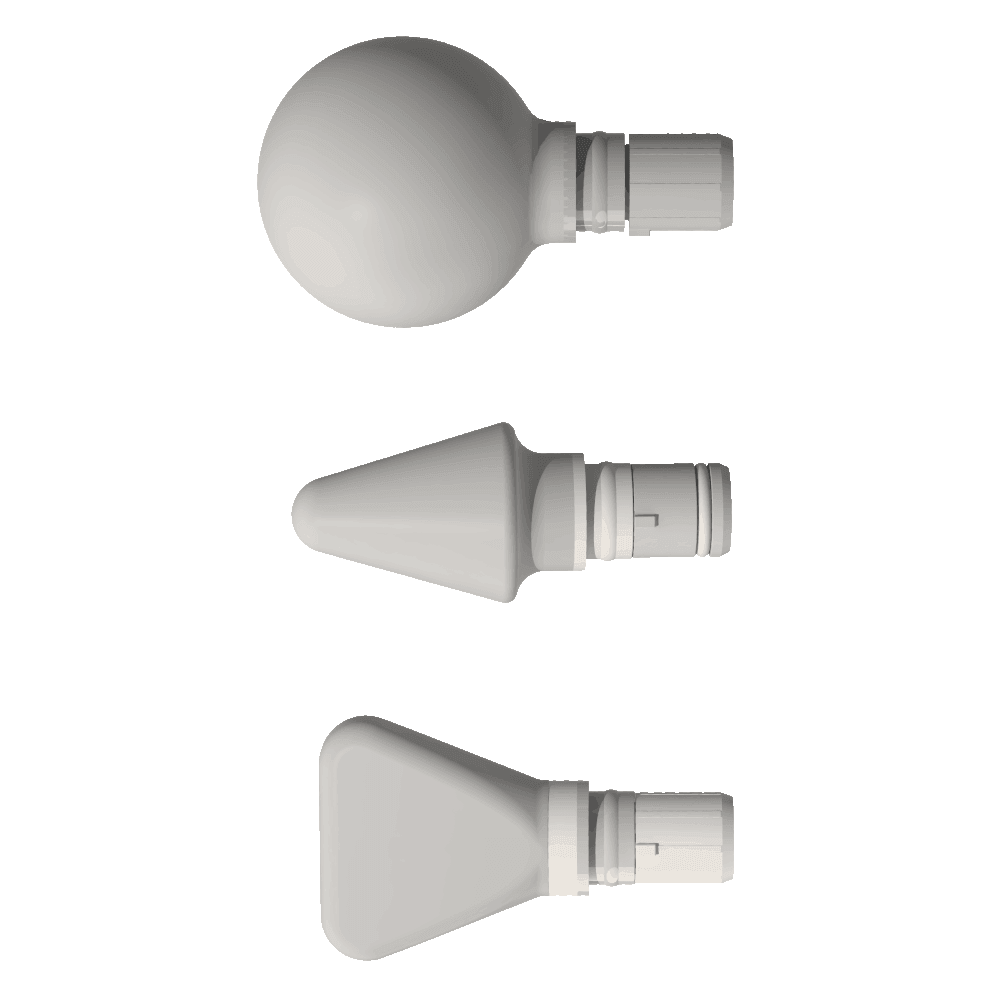 Massage Gun For Deep Tissue And Muscle Relaxation
$89.99
$139.99
Sale

• Save
With a powerful motor that delivers high penetration, breo mini massage gun is designed to send waves of relaxation and relief throughout your body via 3 percussion massage heads and 3 adjustable speeds from 2000 to 3200 ppm to meet different muscle groups. 
Benefits include increased mobility and flexibility via trigger-point massage for joint pain relief and sore muscle relief.
The Deep Muscle Treatment
Quick Relief To Muscle Soreness
Increase Blood & Lymphatic Flow
Lightweight And Compact
Breo's standard ball head simulates the touch of the human thumb with the therapeutic benefits of percussive therapy. A more targeted option for large muscle group relief in general.
MINI MASSAGE GUN X 1
USER'S MANUAL X 1
STORAGE BAG X 1
REPLACEABLE MASSAGE HEADS X 1
WARRANTY CARD X 1
ADAPTER X 1
THE MOTOR BEHIND OUR QUIETEST DEVICE EVER
For fast, quiet, comfort muscle relief
Carefully engineered, the built-in torque brushless motor delivers renowned deep muscle treatment within a slim frame—and hardly any sound. With this, the breo mini massage gun can easily switch between high torque to high-speed motions, allowing it to achieve maximum performance at the highest precision.
Q: How to charge the massage gun?
A: Please follow the instructions to power on the device appropriately:
1. Insert the DC plug into the DC port of the device.
2. Plug the power adapter into the socket.
Red light blinks when charging and keeps on once fully charged.
**It is normal for the device and the power adapter to heat up a little while charging.
3. After Charging, unplug the power adapter and the DC plug.
4. Please unplug the power adapter once fully charged (if the product is charged while operating, it will start the self-protection program and stop operating automatically).
1. Do not use if you have undergone surgery on the massaged part or have skin damage, redness, inflammation, congestion, and other symptoms.
2. People with heart disease or medical history, acute disease patients, skin disease patients, malignant tumor patients, bleeding tendency and other blood diseases, osteoporosis, soft tissue diseases, stroke, and other physical abnormalities should not be used.
3. Do not use it if you have slow movement, physical and mental discomfort, or intellectual. If you need to use it, please follow the doctor's advice.
4. Pregnant women and menstrual period are not recommended to use the massager. If you nnes to use it, please follow the doctor's advice.
PRODUCT NAME:
breo Mini Massager

MODEL:
Sport-M0210

BATTERY LIFE:
2.5hrs (+-0.5h)

MATERIALS:
PC / Silicone

COLOR:
grey / white
CHARGING TIME:
2-3 hrs

INPUT:
15V⎓

NET WEIGHT:
455 g (1 lb)

CHARGING PORT:
AC/DC power cord
DIMENSION:
L5.6 x W3.73 x H1.89 (in)

BATTERY CAPACITY:
1900 mAh

ACCESSORIES:
adaptor / charging cable / storage bag / replaceable massage heads

POWER RATING:
25 W