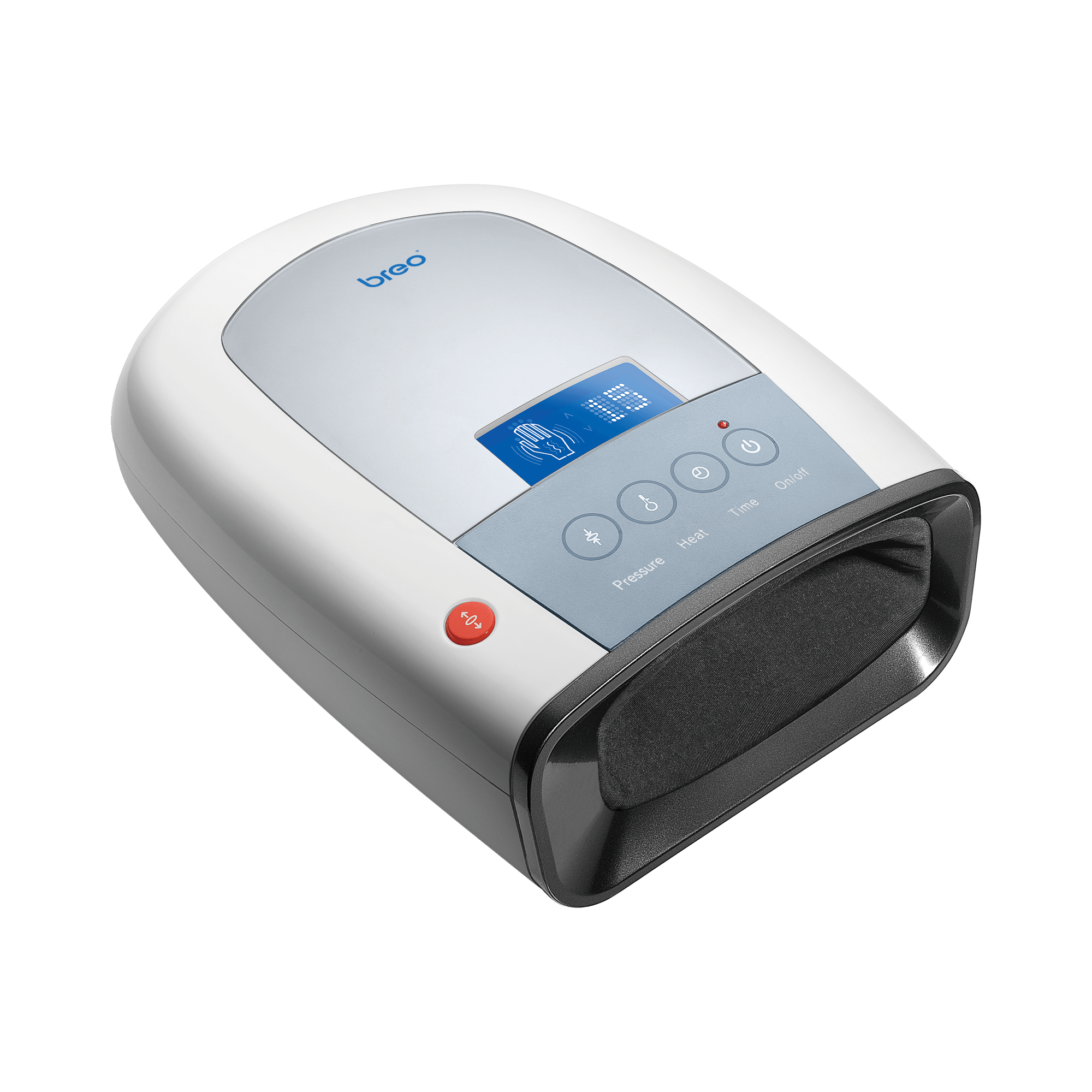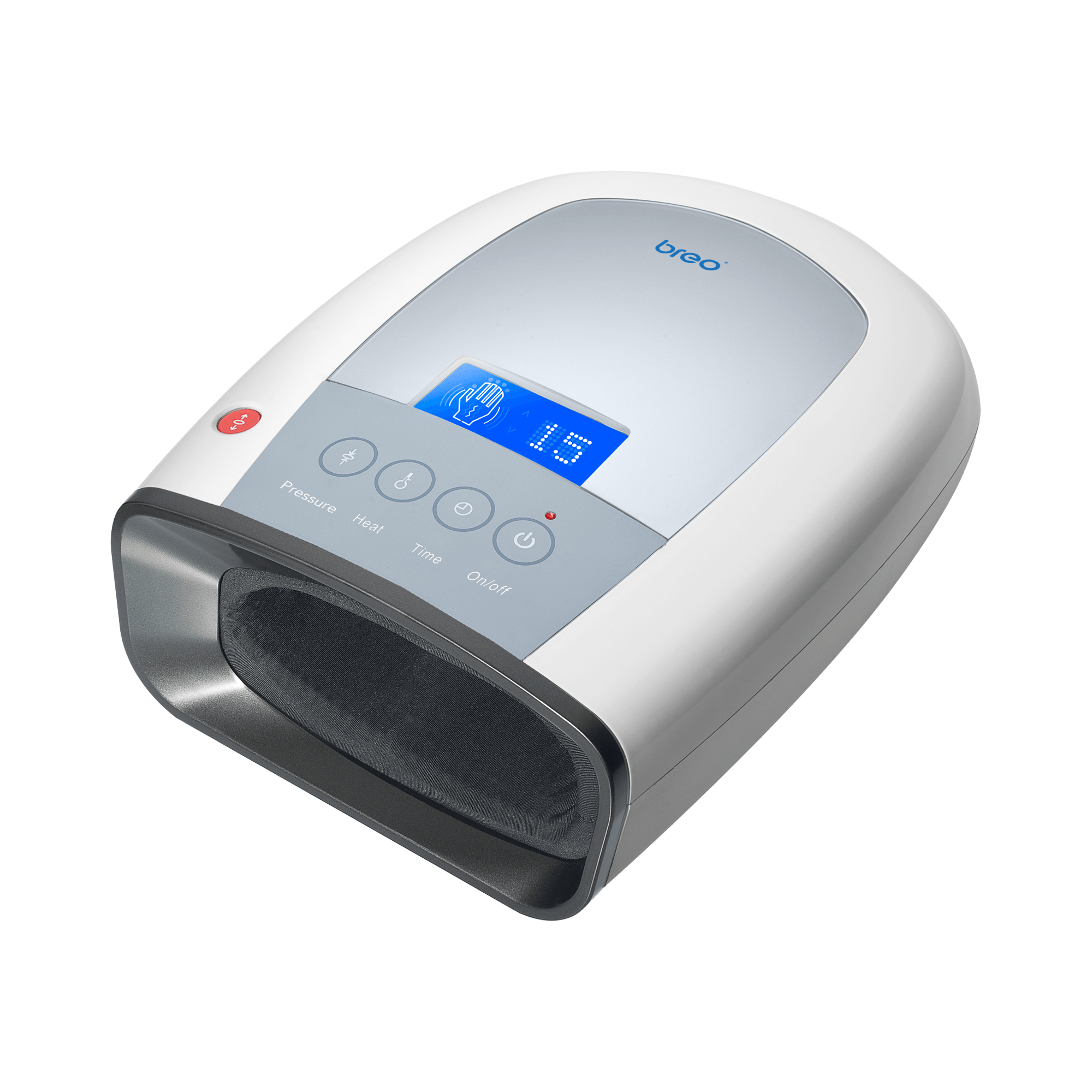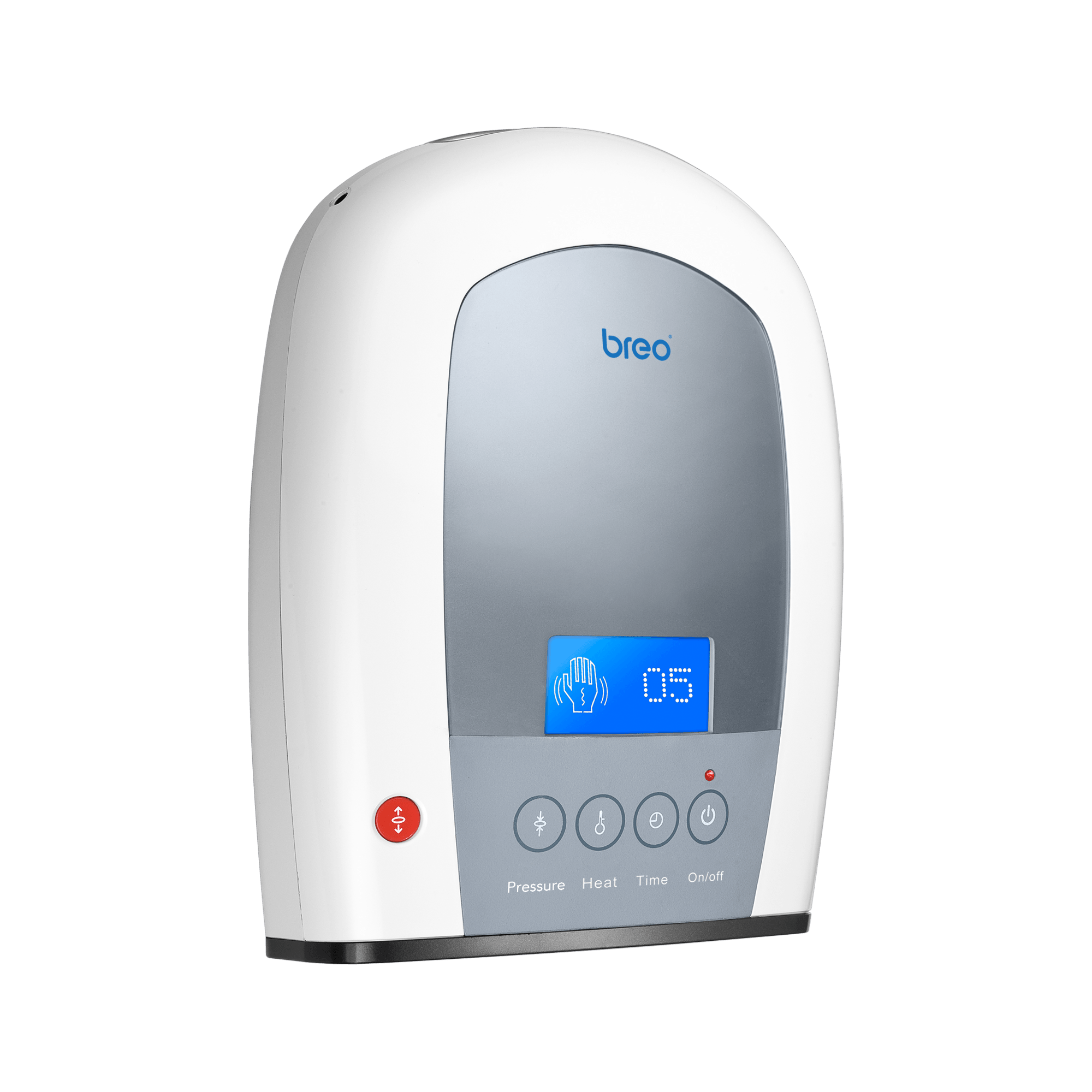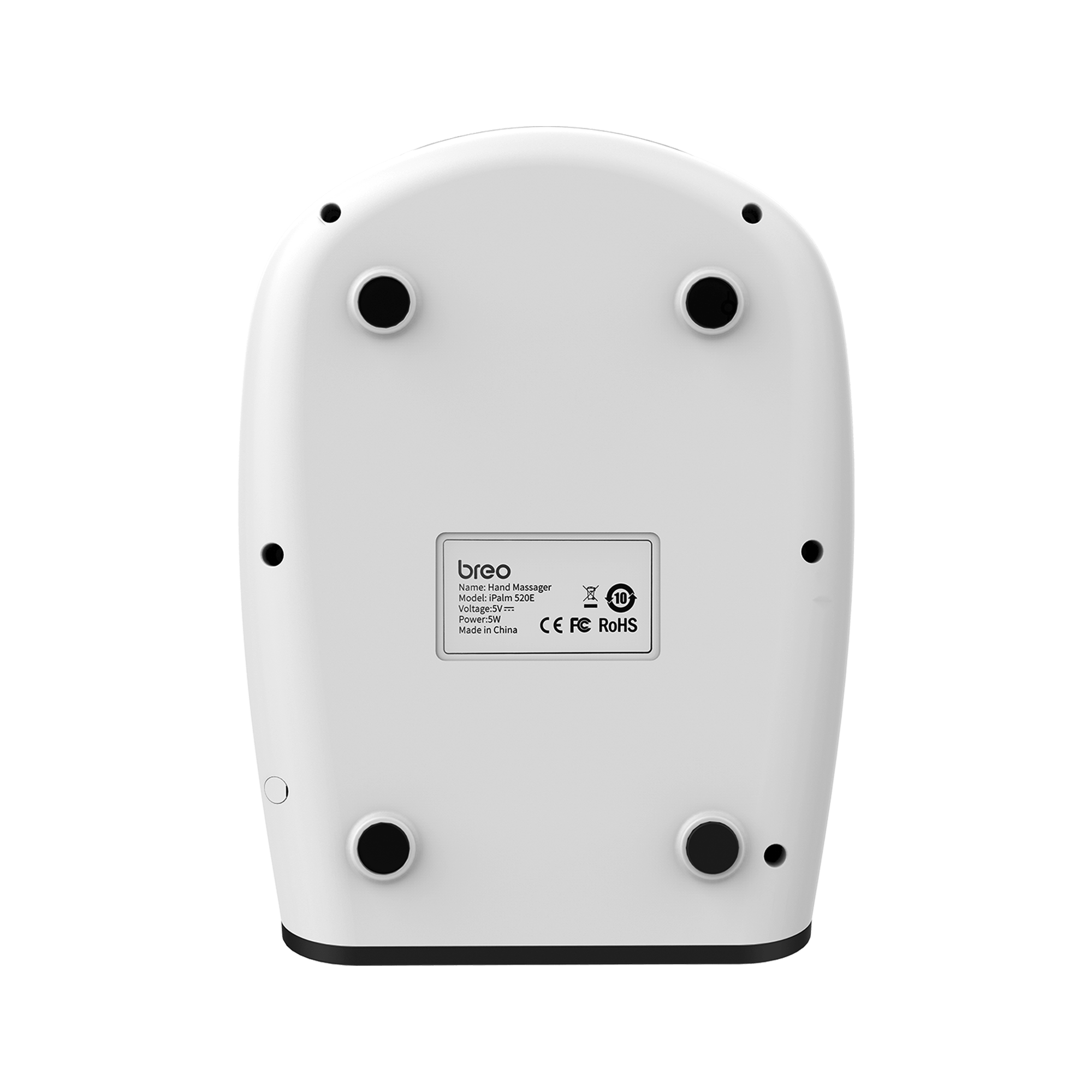 Breo iPalm520Pro Hand Massager
Press & Knead Airbag Hand Massager
$75.99
$139.99
Sale

• Save
Breo iPalm520Pro hand massager combines heat compression technology to help you increase circulation and relieve the hand and fingers in the most soothing and beneficial massage way.
Reduce Hand Fatigue
Warm Up Cold Hands
Eliminate Finger Numbness
Improve Blood Flow
iPalm520Pro provides comforting heat to the hand 98F or 107F (35/42C) to promote healthy blood circulation, soothe the muscles, reduce hand fatigue, discomfort, soreness, numbness and cold fingers and hands. We believe that the regular and proper stimulus to the palm can benefit internal organs in a long run.
IPALM520 PRO HAND MASSAGER X 1
USER'S MANUAL X 1
PROTECTIVE COVER X 1
CHARGING CABLE X 1
STORAGE BOX X 1
ADAPTER X 1
MORE THAN JUST RELAXING HANDS
The form of hand reflexology focuses on every acupoint
By applying strength to specific pressure points with air compression techniques, the iPalm520Pro stimulates circulation in your hands with the use of reflexology-like kneading. This improves circulation, increases range of motion for joints, and increases the delivery of nutrients to tissues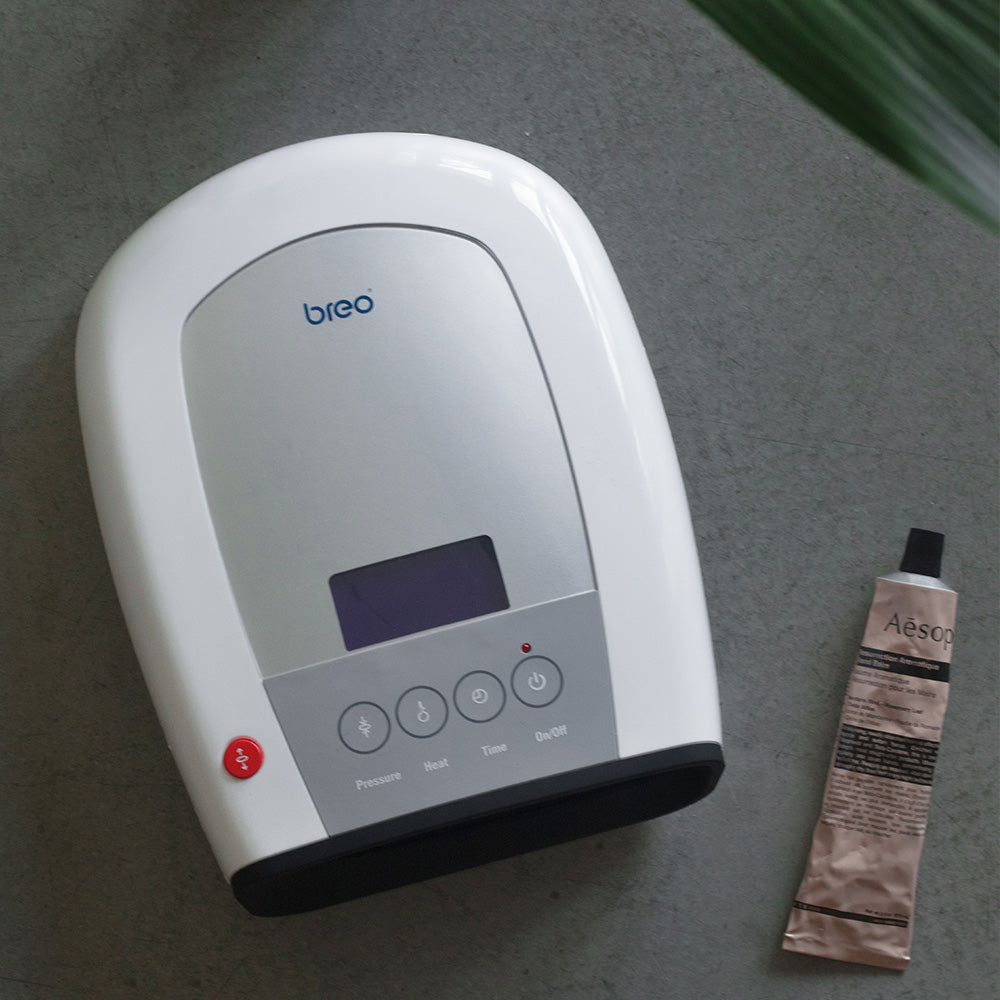 1. Can it be used while charging?
The device cannot be turned on while it is being charged. Please do not try to turn on the device when charging. When finishing charging, unplug the device before turning it on.
1. Use the original USB charging cable to charge the product;
2. Observe whether the indicator light is flashing;
2.1. If there is no flashing, the adapter or USB cable may be damaged, please use another adapter or USB cable to charge it;
2.2. If it flashes normally, tries to turn it on after 1-2 hours of charging.

If our customers have tried the above methods, still not working, then you can escalate to Breo. (Please ask our customer to provide a serial number and a video that shows the issues)
PRODUCT NAME:
breo iPalm 520 Pro

MODEL:
iPalm 520Pro

BATTERY LIFE:
2.5 hrs

MATERIALS:
ABS / PU
INPUT:
6V⎓

NET WEIGHT:
2.5 lb

CHARGING PORT:
AC/DC power cord

COLOR:
White / Grey
DIMENSION:
L10.5 x W8 x H3.5 (in)

BATTERY CAPACITY:
2300 mAh

POWER RATING:
6 W

ACCESSORIES:
Adaptor / charging cable