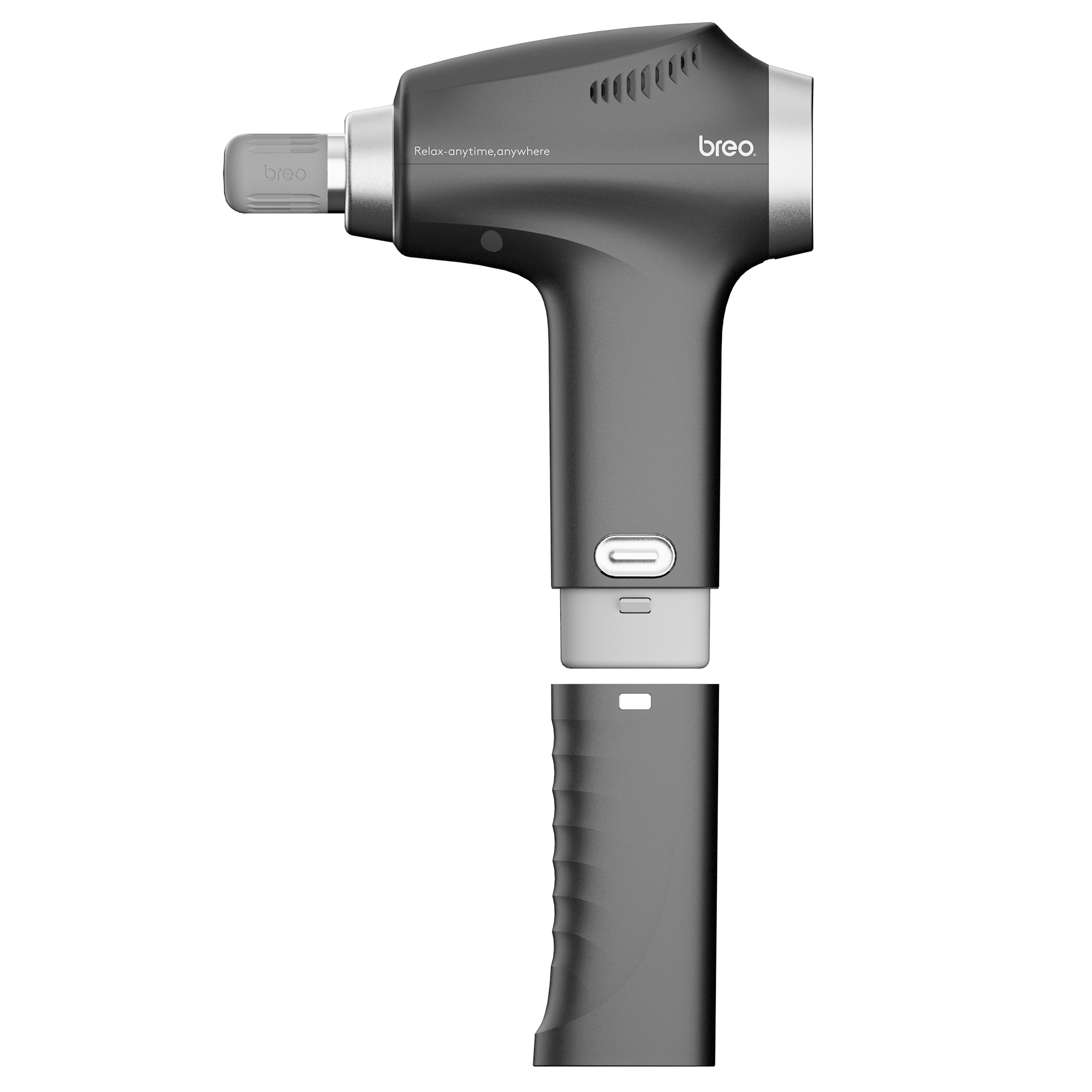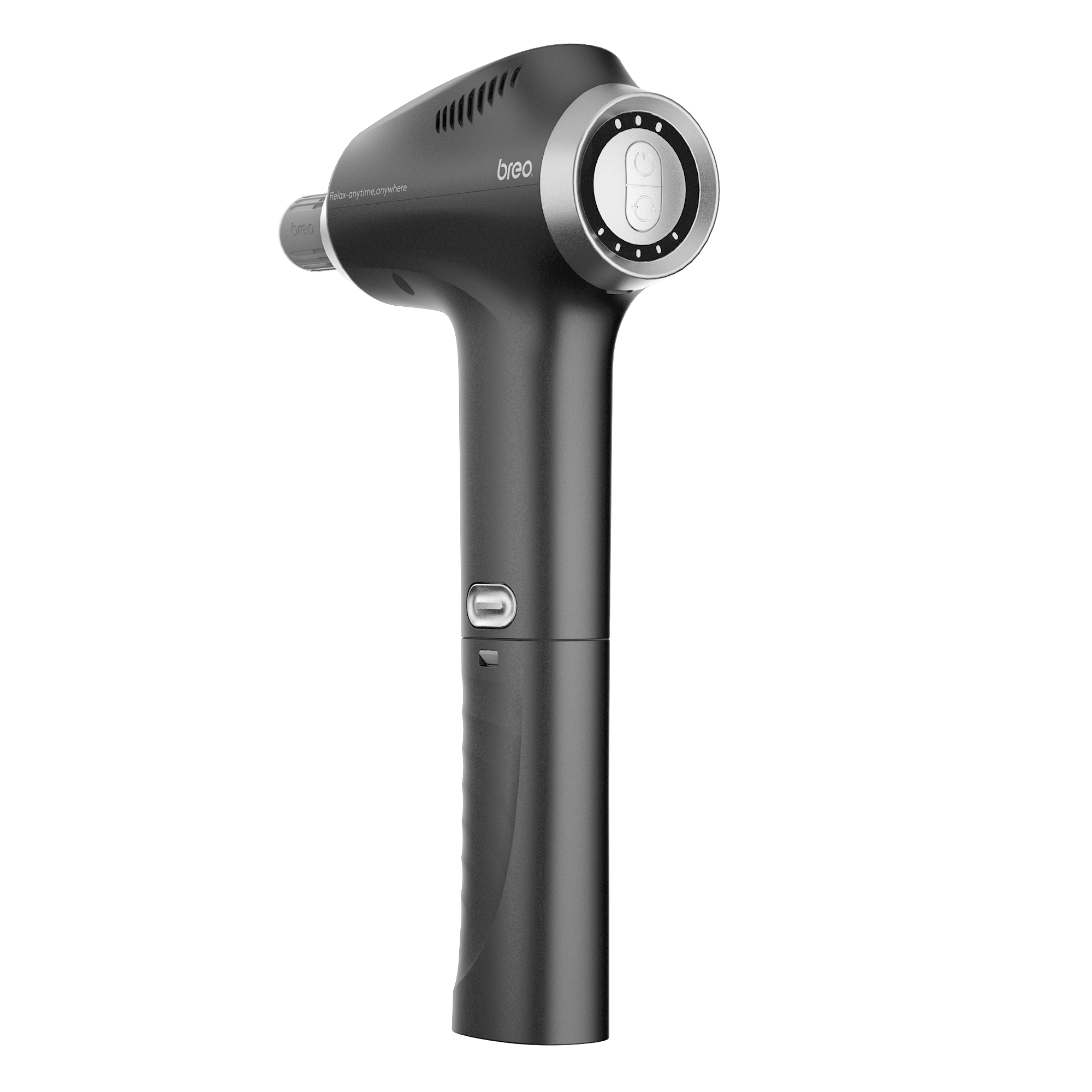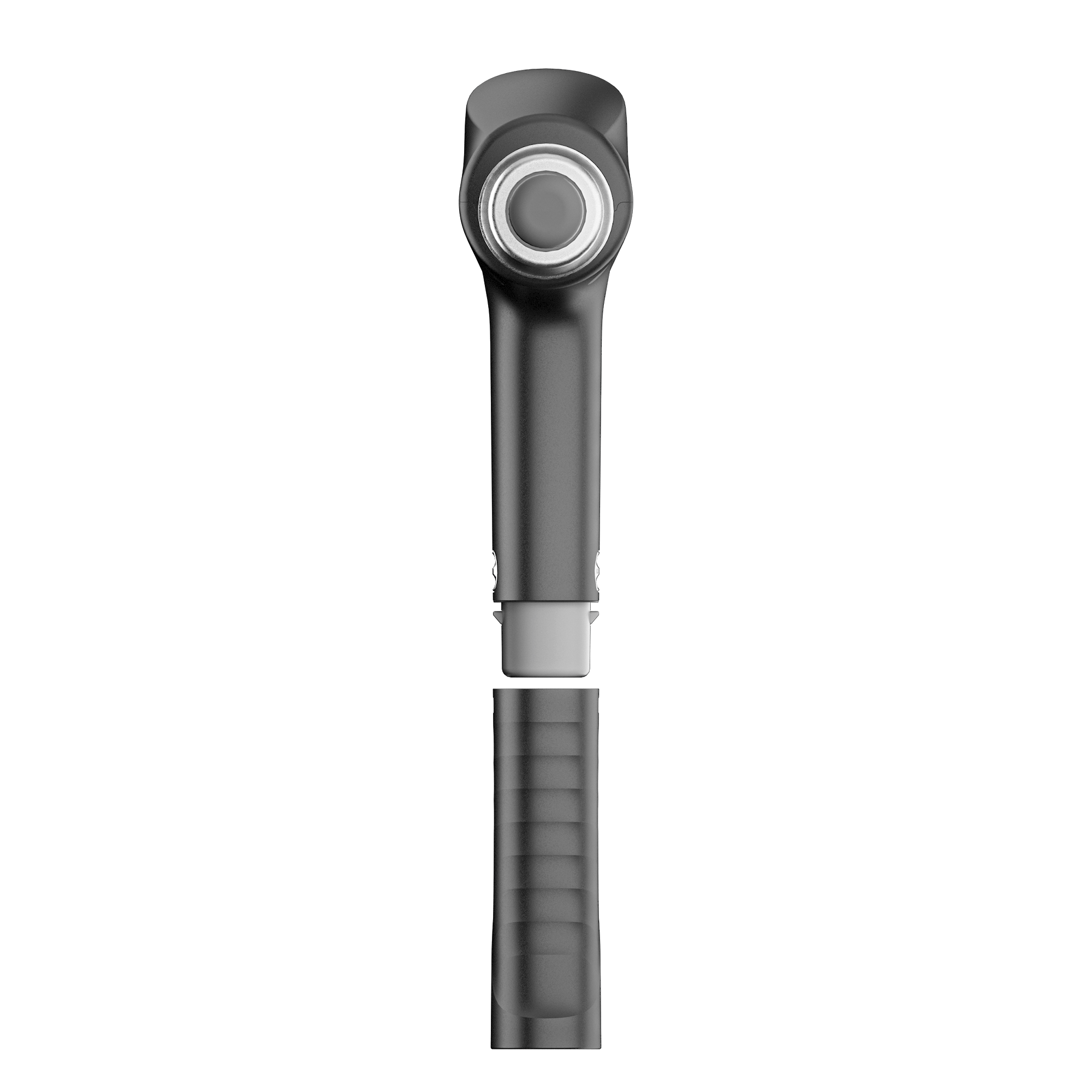 Massage Gun For Deep Tissue And Muscle Relaxation
$99.99
$159.99
Sale

• Save
Breo MG2 massage gun amplitude up to 12mm working back and forth provides accurate & powerful pressure into the body's muscle tissue. Rapid percussion sends therapeutic vibration deep into muscle tissue, quickly easing pain, knots, and stiffness.

The Detachable extension handle is effective for back pain relief and hard-to-reach areas. Suitable for people of different heights to achieve a comfortable self-myofascial release.
Slow kneading relaxes the massage area
Massage therapists on the go
Backpack design, free your hands
Patented 5D massage heads for a full range of massages
Enjoy relaxation anytime while traveling on business
The percussive massage gun that delivers deep tissue recovery to ease strained muscles.
Integrated Massage Head X 1
Bullet X 1
Replaceable Massage Heads X 2
Cushion X 1
Wedge X 1
Extension Handle X 1
USB-Type C Charging Cable X 1
User Manual X 1
STABLE & PORTABLE
The Integrated Head Design
As the most common choice for daily workout recovery and tension relief, the bullet head is designed as the fixed structure. Assemble the replaceable heads on it directly for various needs of muscle relief.
Q: How to charge the MG2?
A: Please follow the instructions to power on the device appropriately:
1. Insert the DC plug into the DC port of the device.
2. Plug the power adapter into the socket. The red light blinks when charging and keeps on once fully charged.
**The device and the power adapter may heat up while charging.
3. After Charging, unplug the power adapter and the DC plug.
4. Please unplug the power adapter once fully charged.
*The self-protection program will be activated if the device is charged while operating, and will then and stop functioning.
1. People with cardiovascular(or once had), acute, or dermatology diseases, malignant tumors, or other abnormal symptoms, including hematologic disorders with hemorrhagic symptoms, osteoporosis, soft tissue diseases, and stokes, should not use this device.
2. In case of restricted physical capabilities, physical or mental problems, or mental disabilities, do not use the device without medical consultation first.
3. Do not use the device during menstruation or pregnancy. Consult the medical professional before using the device.
4. This device is not intended for use by children under the age of 8. Children aged between 8 and 12 must be supervised while using the device.
PRODUCT NAME:
breo MG2 Deep Tissue Massager

MODEL:
MG2

BATTERY LIFE:
2.5-5hrs (+-0.5h)

MATERIALS:
ABS+PC

COLOR:
Gray
CHARGING TIME:
3-4 hrs

INPUT:
15V⎓

NET WEIGHT:
1.6 lbs
1.8 lbs (with extension handle)

CHARGING PORT:
USB-Type C
DIMENSIONS:
L7.28 x W2.28 x H11.71 inch (with extension handle)
L7.28 x W2.28 x H7.98 inch

BATTERY CAPACITY:
2400 mAh

ACCESSORIES:
charging cable / replaceable massage heads

POWER RATING:
20 W