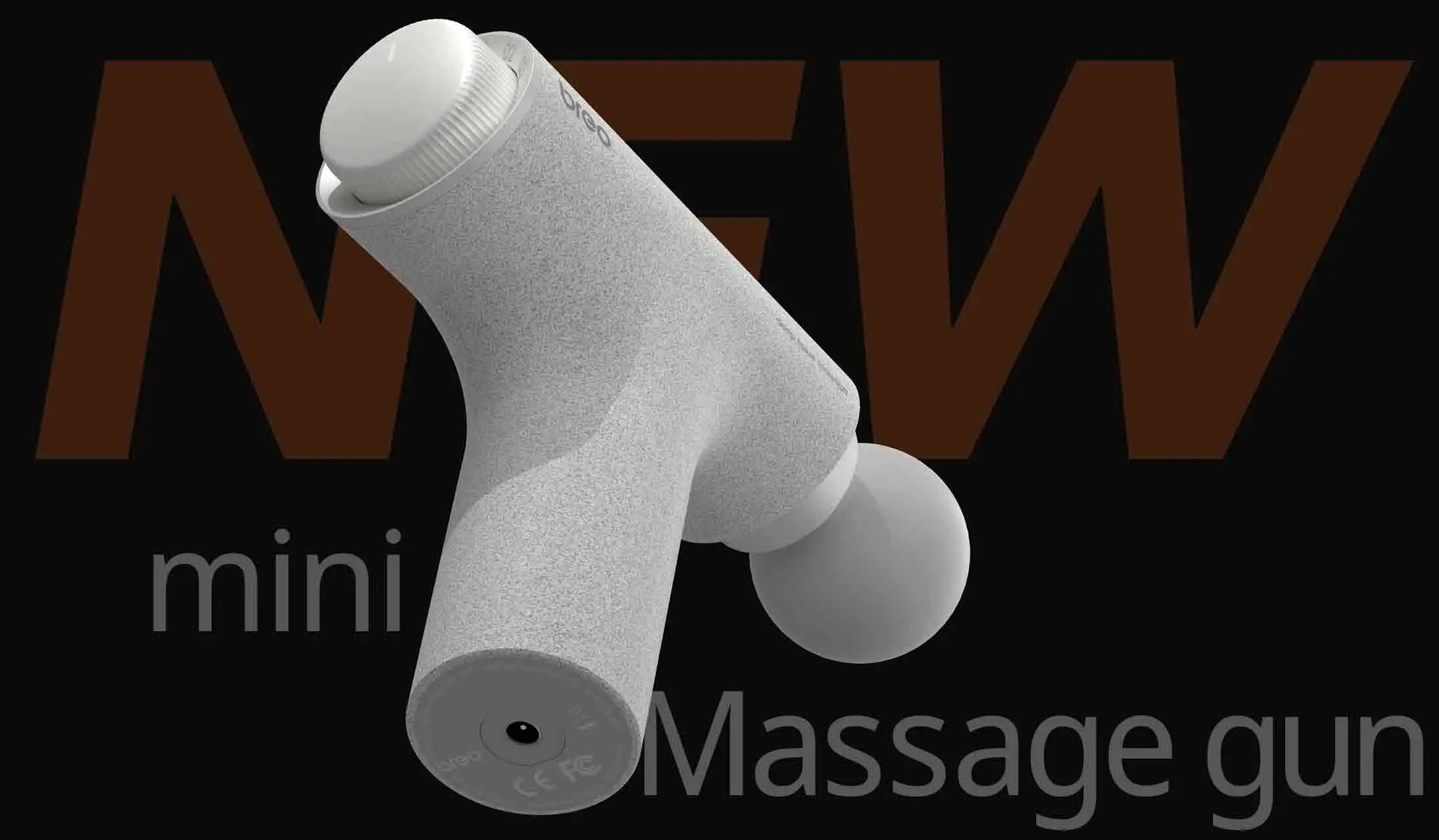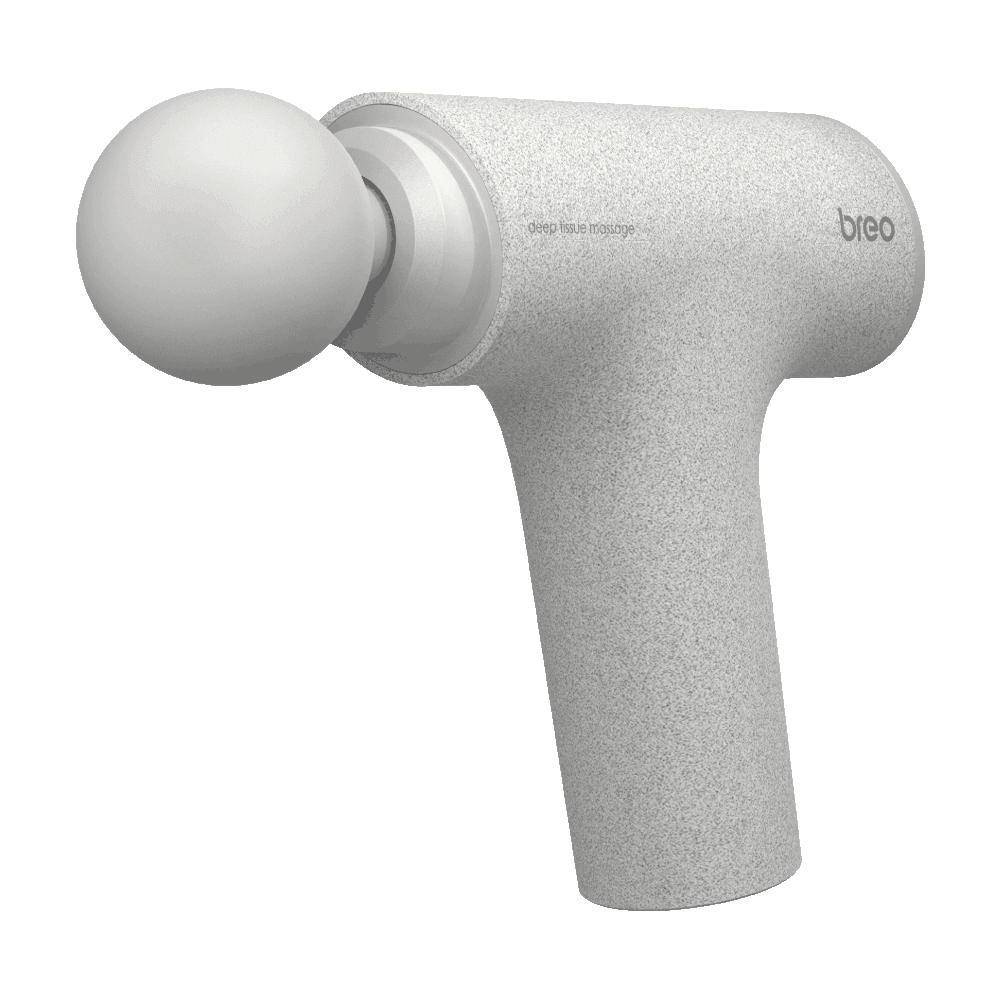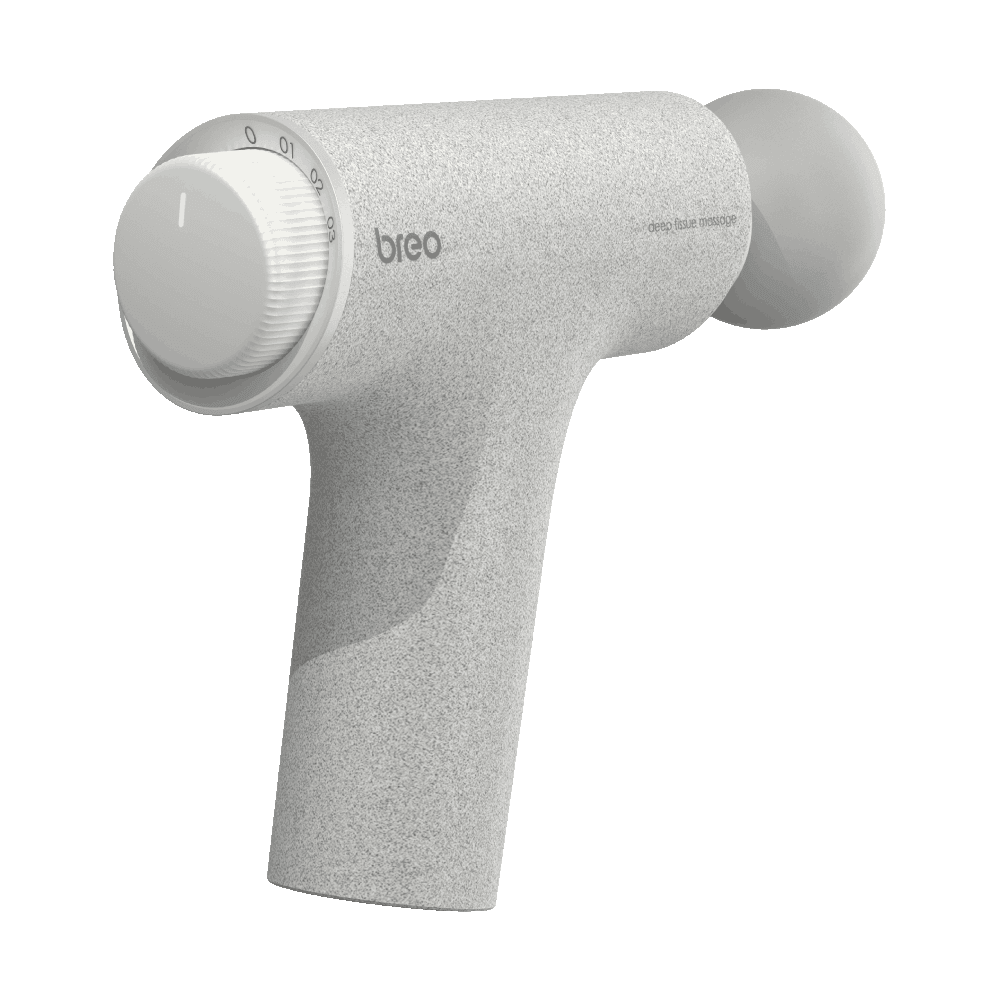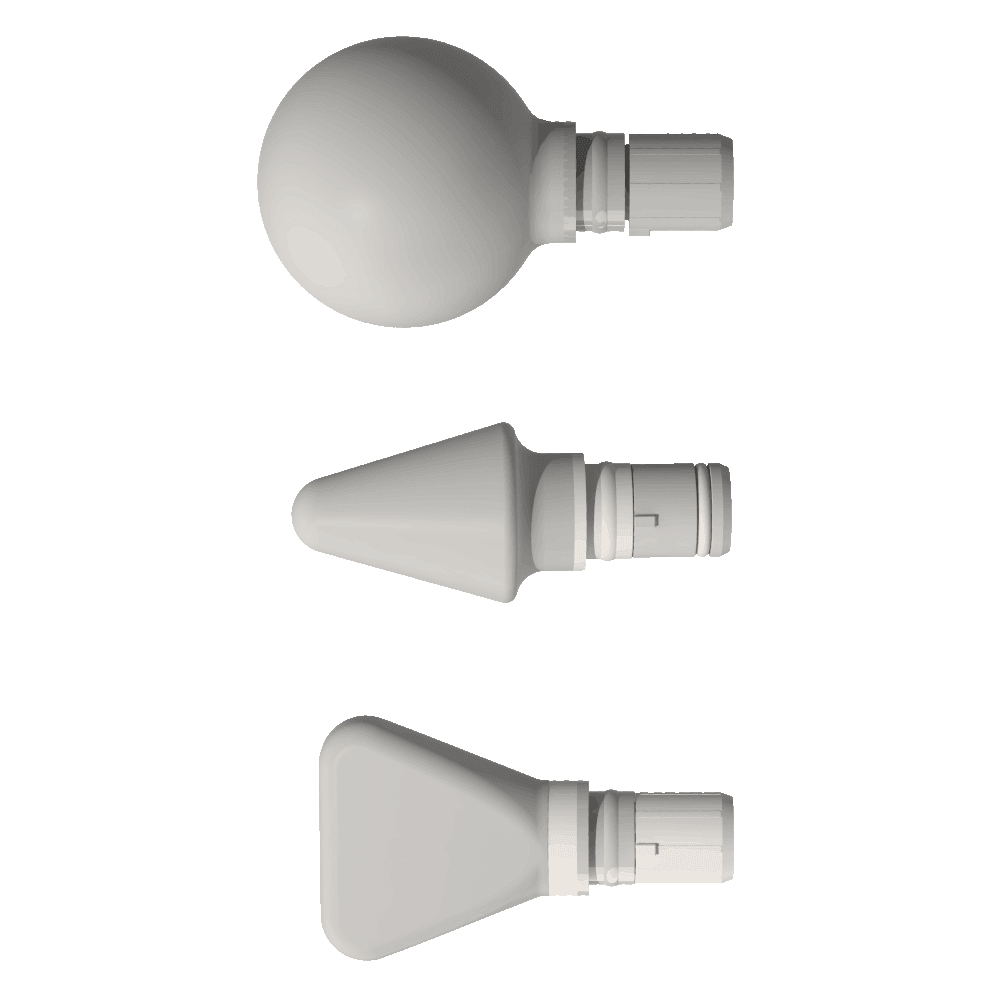 The percussive therapy treatment to rejuvenate sore tissues and aching muscles
Free Standard Shipping | 30-Day Return | One-Year Warranty 
With a powerful motor that delivers high penetration, breo mini massage gun is designed to send waves of relaxation and relief throughout your body via 3 percussion massage heads and 3 adjustable speeds from 2000 to 3200 ppm to meet different muscle groups. 
Benefits include increased mobility and flexibility via trigger-point massage for joint pain relief and sore muscle relief.
A Remarkable Level of Power and Design.
It boosts athletic performance when incorporated into pre-workout warm-ups and post-workout recovery routines.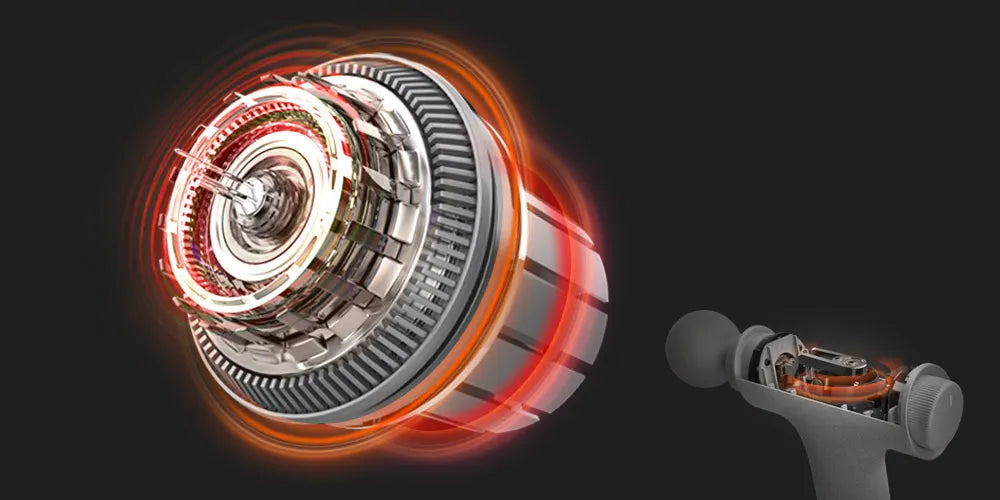 Patented Torque Motor Power.A powerful motor in a delicate frame.
Carefully engineered, breo's brushless motor delivers our renowned deep muscle treatment within a delicate frame—and hardly any sound. 
Warm-up and recover with it.
All for muscle activation, muscle re-activation, and recovery and pain relief. It can reach even deeper layers of muscles than a foam roller or human hands.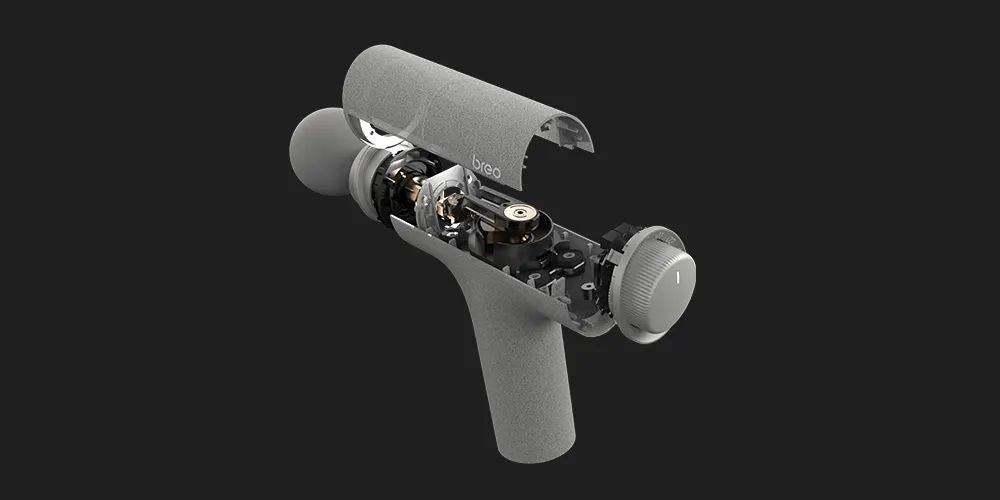 The motor behind our quietest device ever.
For fast, quiet, comfort muscle relief.
Carefully engineered, the built-in torque brushless motor delivers renowned deep muscle treatment within a slim frame—and hardly any sound. With this, the breo mini massage gun can easily switch between high torque to high-speed motions, allowing it to achieve maximum performance at the highest precision.
Standard Ball.
For overall relaxation and recovery on large muscle groups.
Breo's standard ball head simulates the touch of the human thumb with the therapeutic benefits of percussive therapy. A more targeted option for large muscle group relief in general.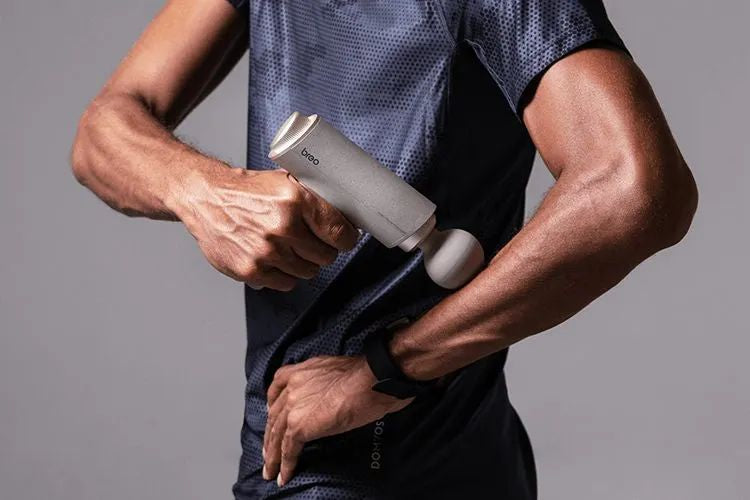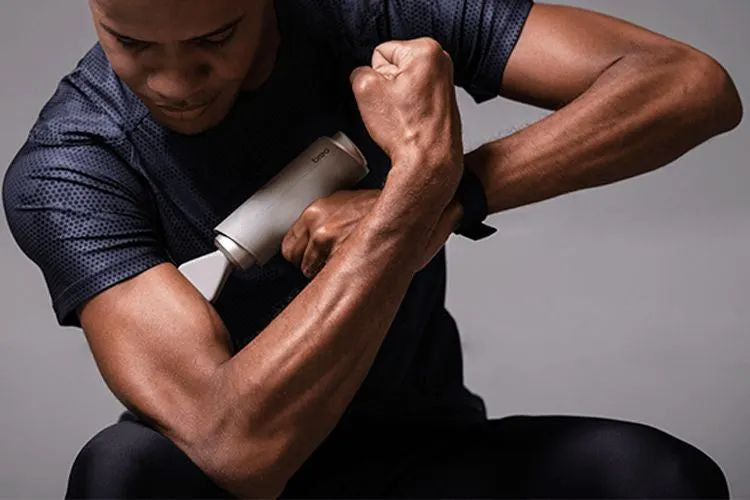 Flat.
For smaller surface area and stiff muscle groups.
It is perfectly suitable for shoulder blades and IT band relief, helping to flush lactic acid out of muscles and promote lymph node detox. It is also perfect for use on more dense muscle groups.
Cone.
For pinpoint muscle treatment and small muscle groups.
For pinpoint muscle treatment, trigger points, and small muscle areas like hands, feet, joints, and wrists to break up scar tissue and deliver our most targeted percussive treatment.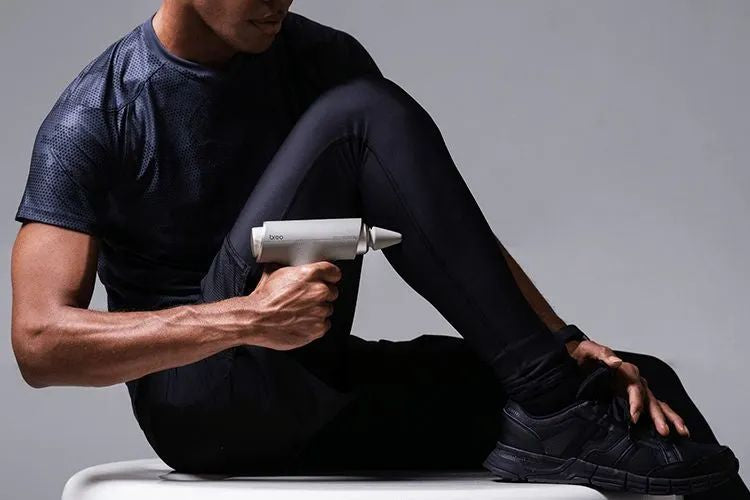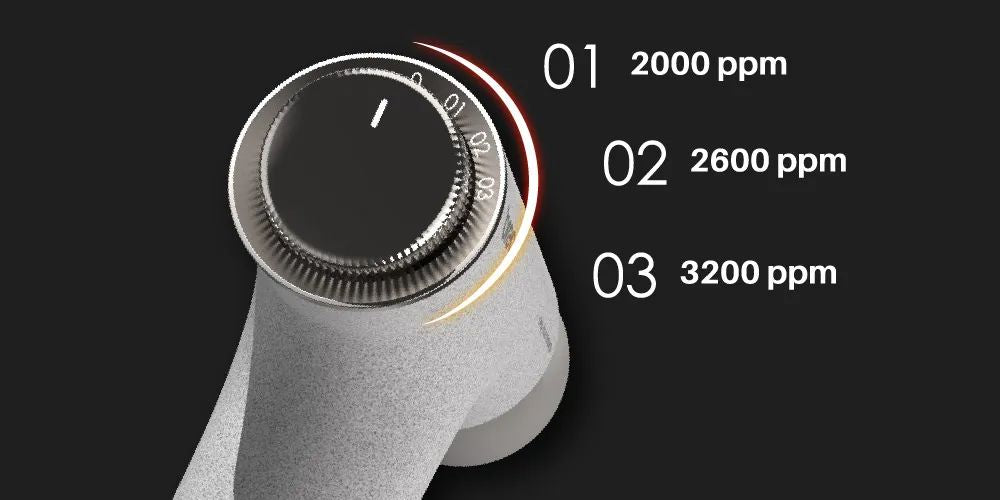 Stunning & Accurate Power.
3 built-in speeds (2000, 2600, 3200 ppm).
Allows you to get the right and appropriate amount of pressure to relieve your muscle pain, shorten your recovery time.
3 Powerful Replaceable Heads.
To reach every muscle.
3 replacement heads provide targeted treatment for every muscle group. This massager is equipped with 3 different shaped massage heads to help you relax different body parts.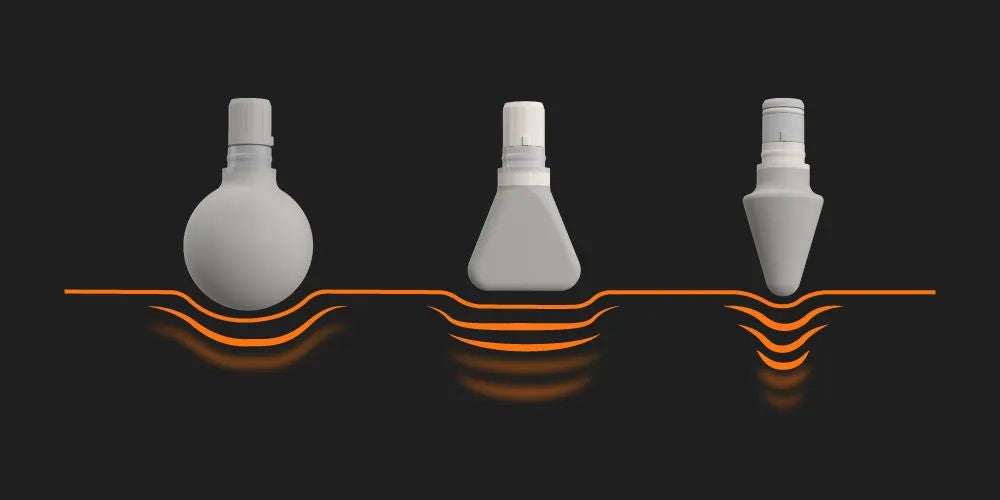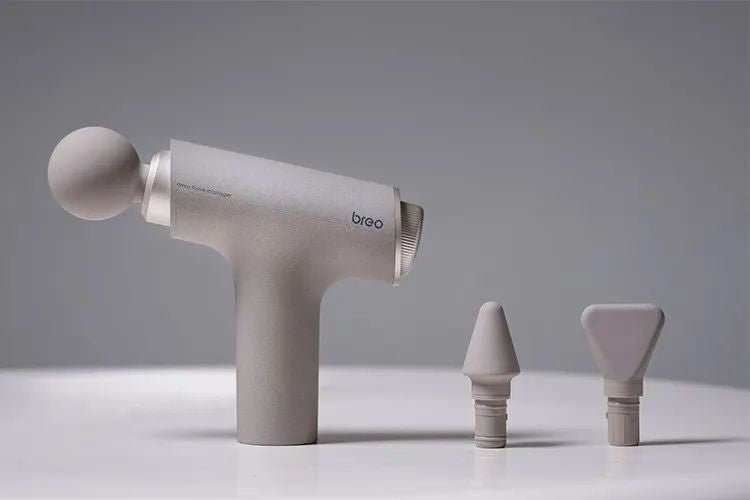 The food-grade-silicone.
Soft, comfortable, flexible, a long service life.
Bring you maximum safety and a balanced pressure, making the breo mini massage gun highly resistant to damage and degradation from extreme temperatures. 
Small in size, Big in capability.
Lightweight, operate with ease.
Portable percussion at 1.0 pound, it was designed with your active lifestyle in mind, offering you effective relief at home or on the road.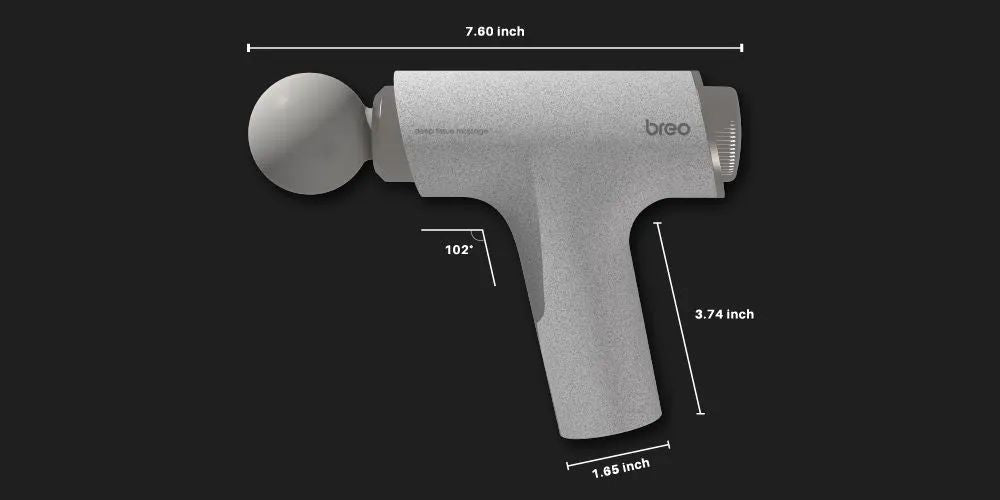 Replaceable Massage Heads x 1 
PRODUCT NAME:
breo Acupoint Mini

MODEL:
Sport-M0210

BATTERY LIFE:
2.5hrs (+-0.5h)

MATERIALS:
PC / Silicone

COLOR:
grey / white
CHARGING TIME:
2-3 hrs

INPUT:
15V⎓

NET WEIGHT:
455 g (1 lb)

CHARGING PORT:
AC/DC power cord
DIMENSION:
L5.6 x W3.73 x H1.89 (in)

BATTERY CAPACITY:
1900 mAh

ACCESSORIES:
adaptor / charging cable / storage bag / replaceable massage heads

POWER RATING:
25 W
Q: How to charge the massage gun?
A: Please follow the instructions to power on the device appropriately:
1. Insert the DC plug into the DC port of the device.
2. Plug the power adapter into the socket.
Red light blinks when charging and keeps on once fully charged.
**It is normal for the device and the power adapter to heat up a little while charging.
3. After Charging, unplug the power adapter and the DC plug.
4. Please unplug the power adapter once fully charged (if the product is charged while operating, it will start the self-protection program and stop operating automatically).