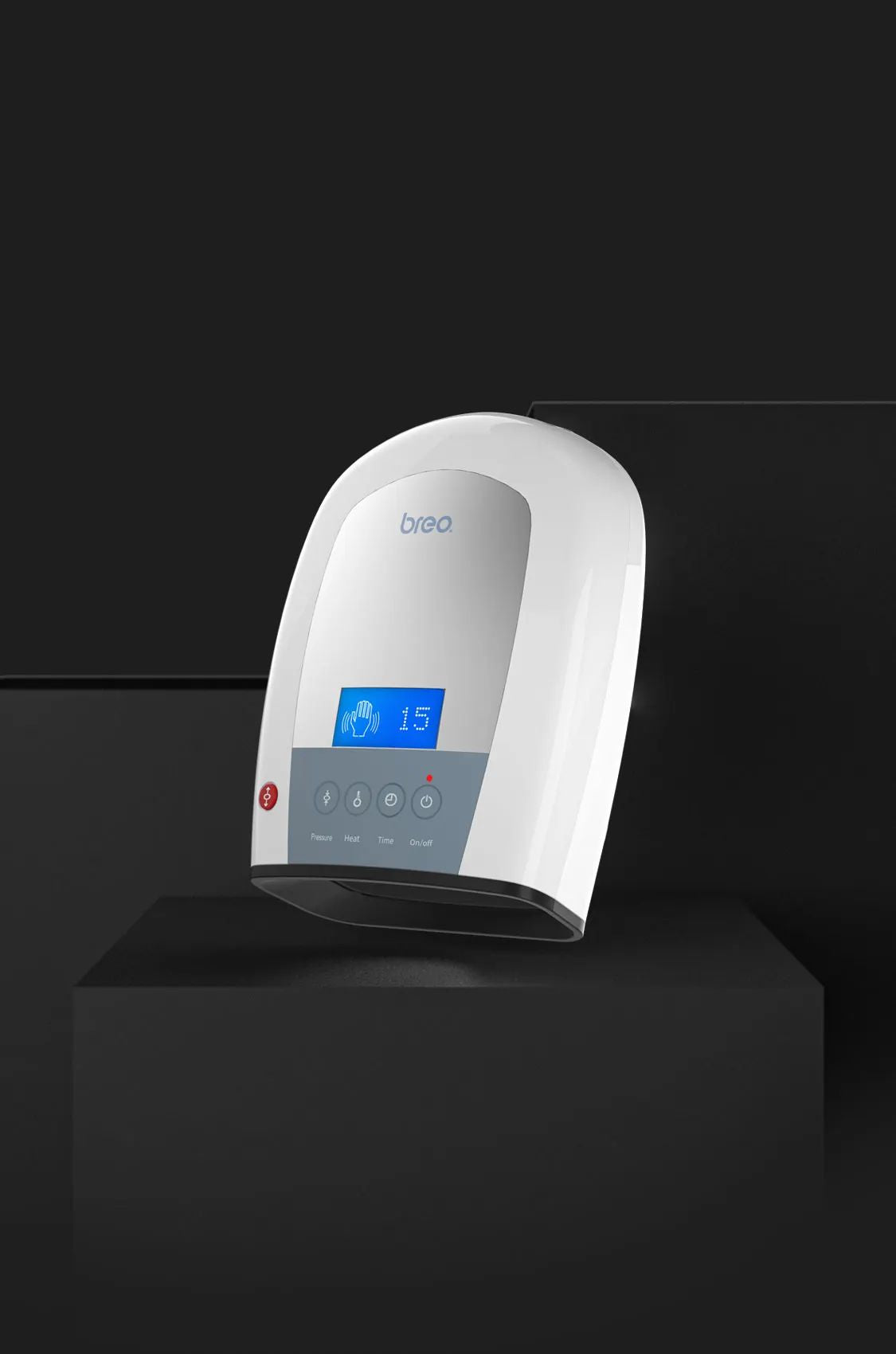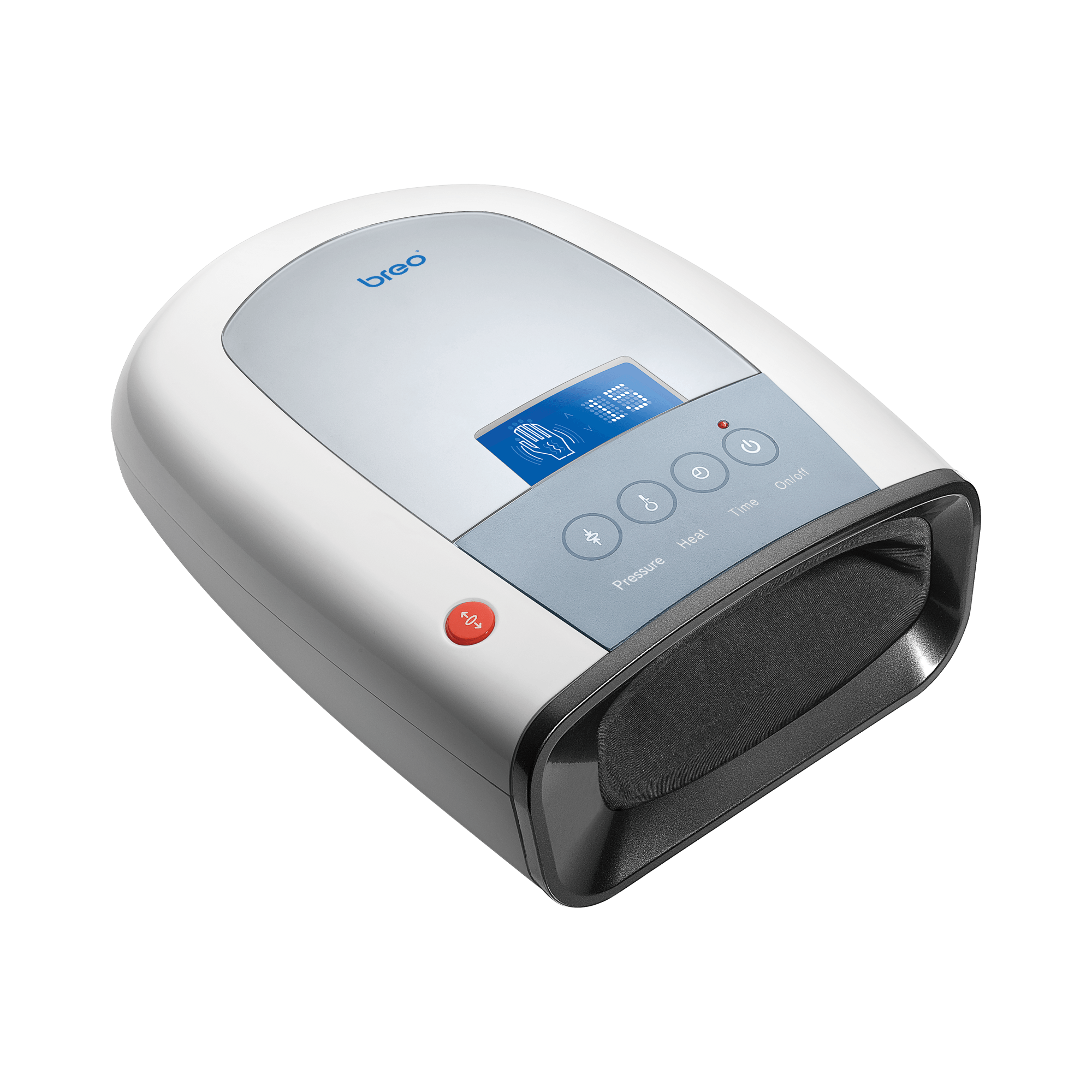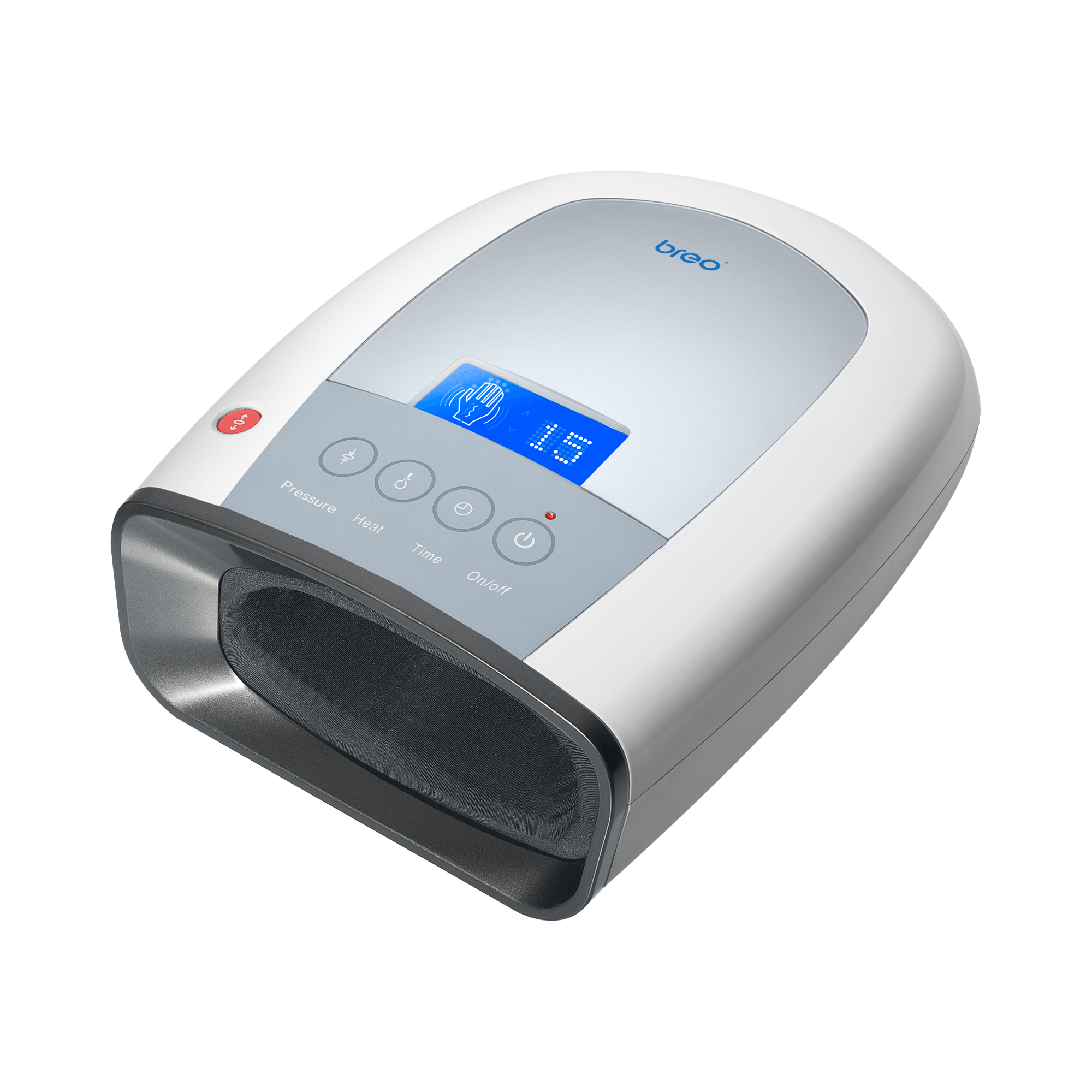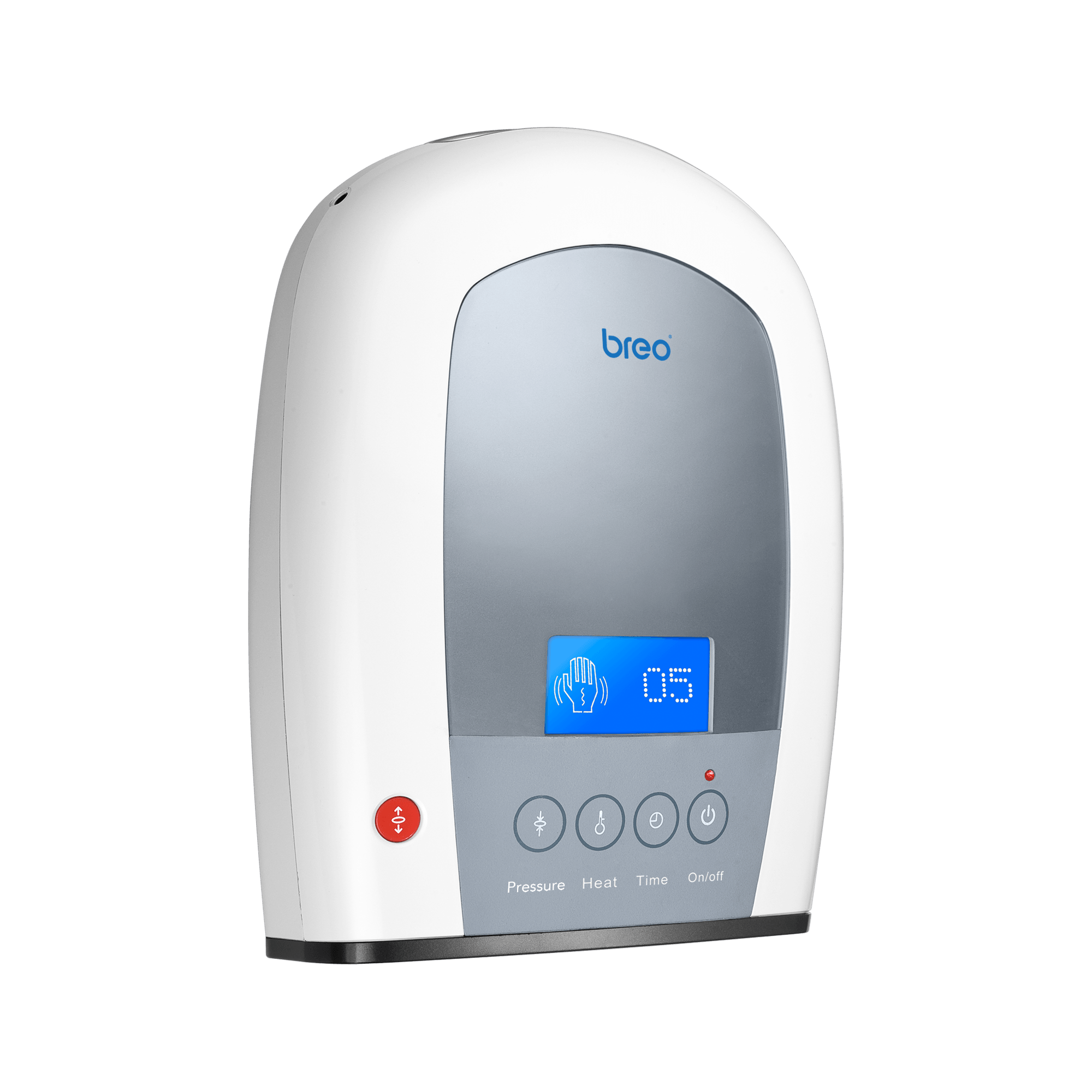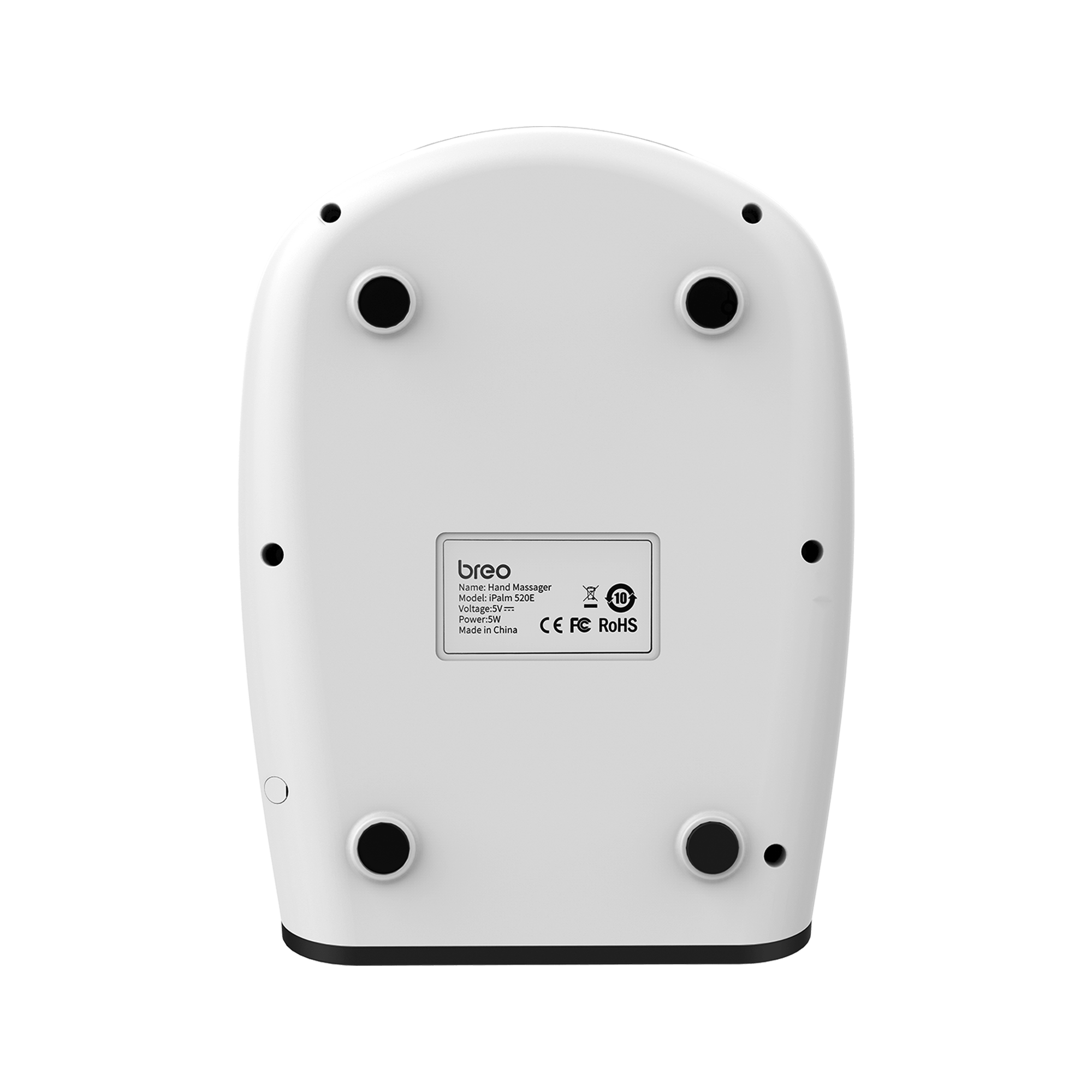 Cordless electric hand massager with air compression and heat using shiatsu technology for hand pain relief.
Breo iPalm520Pro Hand Massager
Free Standard Shipping | 30-Day Return | One-Year Warranty 

Breo iPalm520Pro hand massager combines heat compression technology to help you increase circulation and relieve the hand and fingers in the most soothing and beneficial massage way.

iPalm520Pro provides comforting heat to the hand 98F or 107F (35/42C) to promote healthy blood circulation, soothe the muscles, reduce hand fatigue, discomfort, soreness, numbness and cold fingers and hands. We believe that the regular and proper stimulus to the palm can benefit internal organs in a long run.
The Relaxation And Rejuvenation Of Hand Pain.
Intelligent Air Compression Technology.
Pain in hands often results from a minor injury or from overusing the hand. breo iPalm520Pro hand massager applies pressure points massage on all sides of your hands with 3 switchable intensity levels to relieve pain in finger joints and fix poor blood circulation for your whole hand.
Blood Flow is improved with iPalm520Pro.
The breo iPalm520Pro equipped with heat compression warms up your hands quickly by providing gentle heat therapy to promote blood flow during the massage.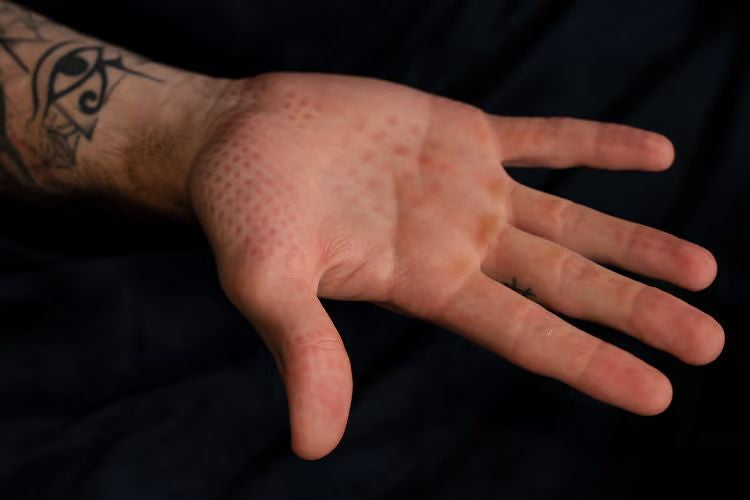 More Than Just Relaxing Hands.
The form of hand reflexology focuses on every acupoint.
By applying strength to specific pressure points with air compression techniques, the iPalm520Pro stimulates circulation in your hands with the use of reflexology-like kneading. This improves circulation, increases range of motion for joints, and increases the delivery of nutrients to tissues. 
Adjustable Massage Mode.
Powerful Hand Pain Relief That Fits Your Needs.
The switchable massage modes (3 levels) and heating levels (3 levels) are designed to satisfy the demands of hand pain relief. Combined with the air compression, the massage therapy remedies joint pain, offers treatment for arthritis, and relax pains in finger tips.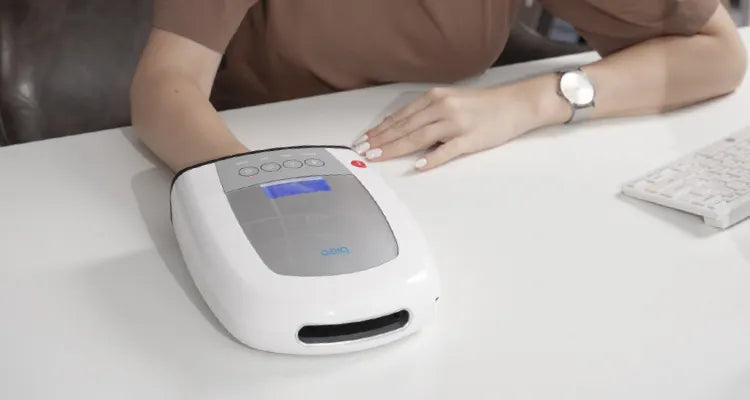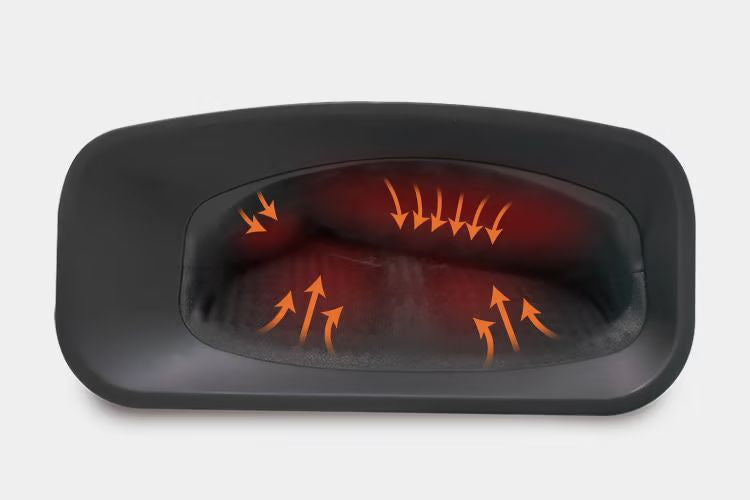 A 15-minute Daily Hand Relaxation.
For a better at-home selfcare idea.
Not only does regular hand massage benefit hands, it can also offer positive results for our whole-body wellness. Massaging the right places on hands can help soothe tension headache, and promote migraine relief. Even just a 10-15 minute massage per day with iPalm520Pro can be beneficial.
Safe and Durable.
Built to last with the high-quality, rechargeable battery.
breo iPalm520Pro electric hand massager equipped with a built-in 2300mAh rechargeable lithium battery to ensure 2.5 hours of working time, ensuring you sufficient relaxing time after a busy day of work.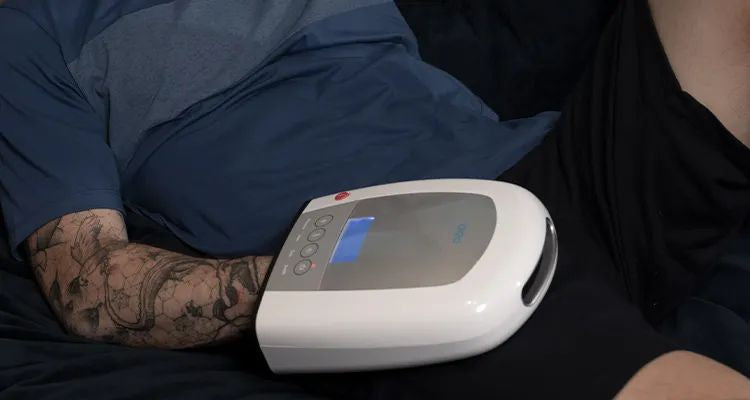 iPalm520 Pro Hand Massager x 1
PRODUCT NAME:
breo iPalm 520 Pro

MODEL:
iPalm 520Pro

BATTERY LIFE:
2.5 hrs

MATERIALS:
ABS / PU
INPUT:
6V⎓

NET WEIGHT:
2.5 lb

CHARGING PORT:
AC/DC power cord

COLOR:
White / Grey
DIMENSION:
L10.5 x W8 x H3.5 (in)

BATTERY CAPACITY:
2300 mAh

POWER RATING:
6 W

ACCESSORIES:
Adaptor / charging cable
1. Can it be used while charging?
The device cannot be turned on while it is being charged. Please do not try to turn on the device when charging. When finishing charging, unplug the device before turning it on.