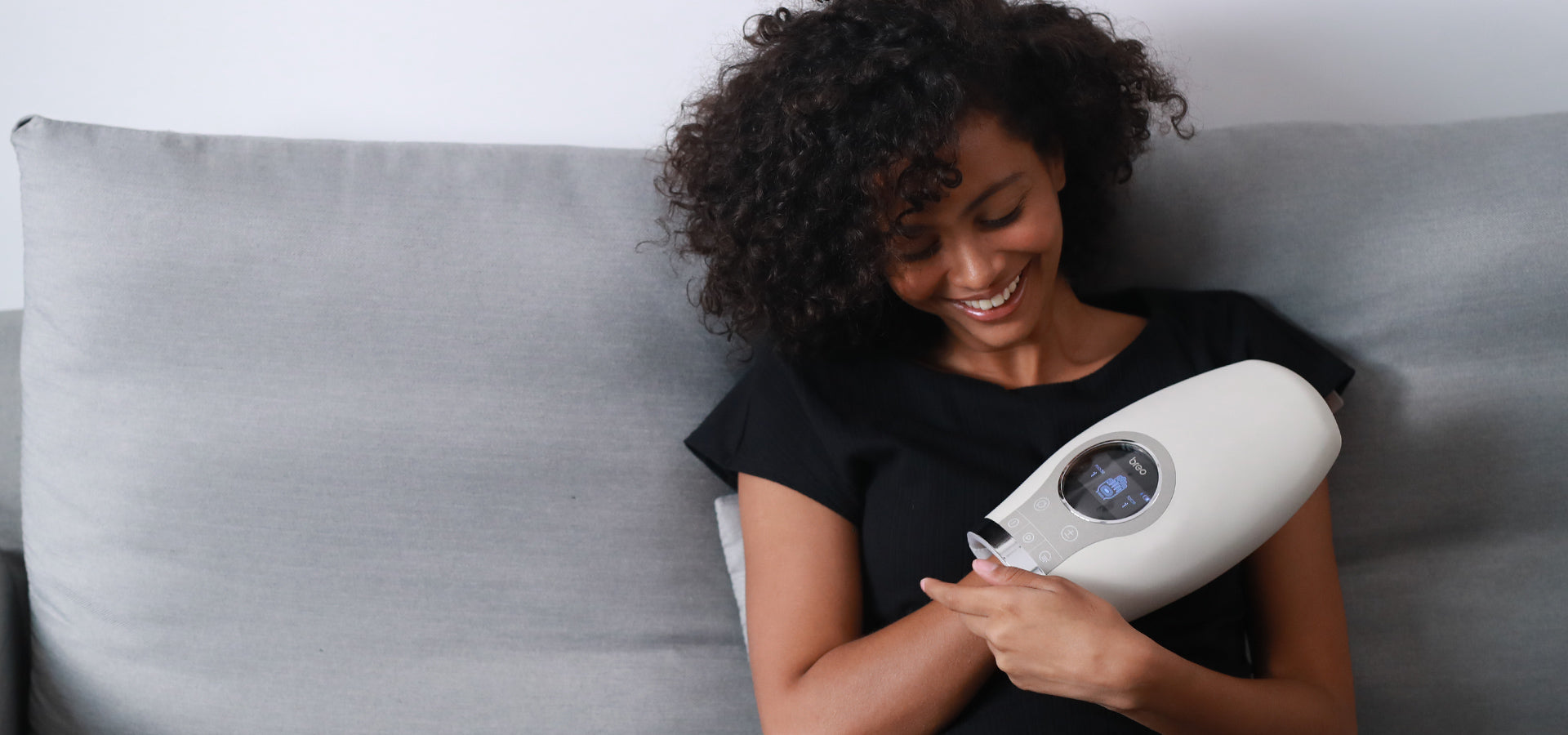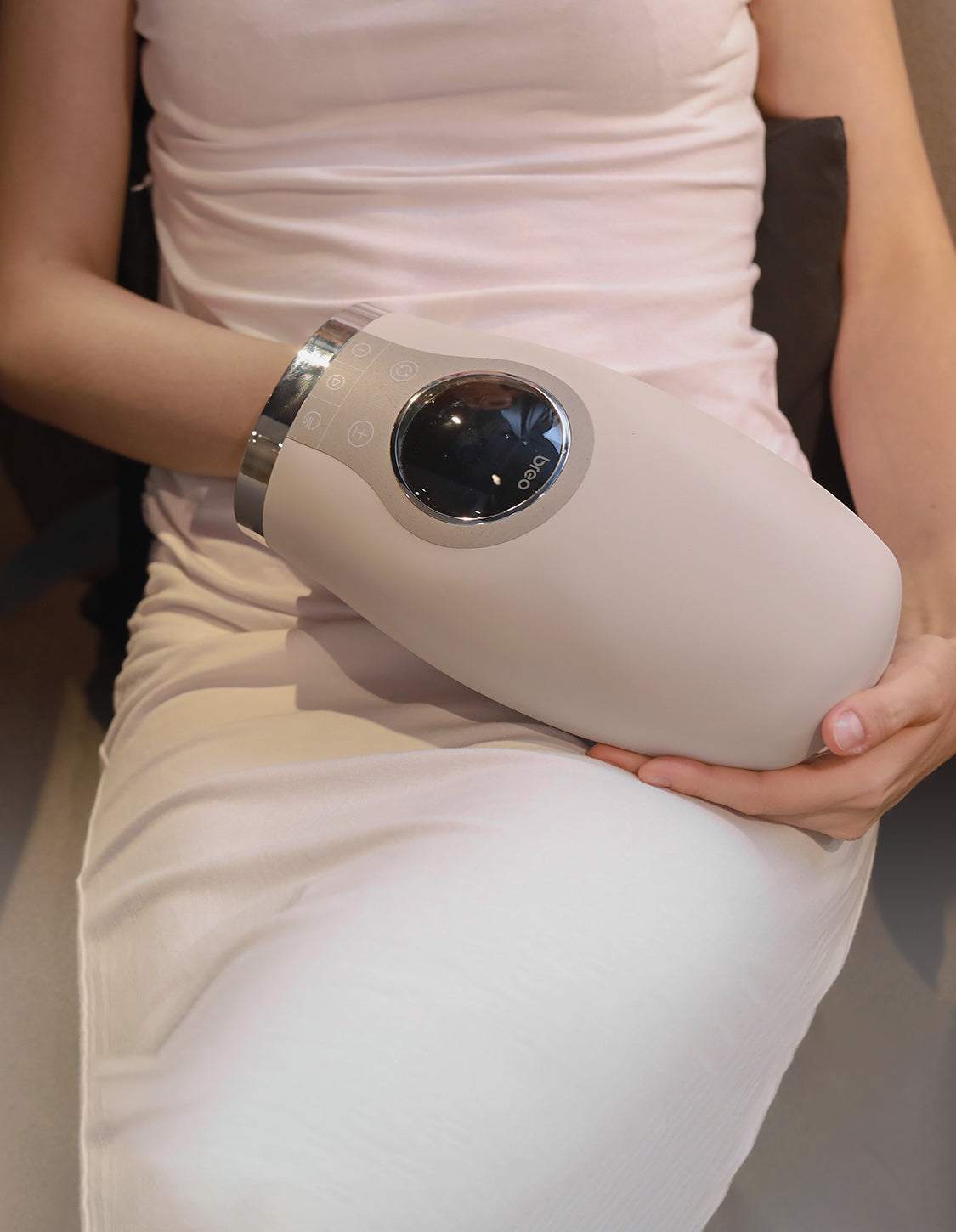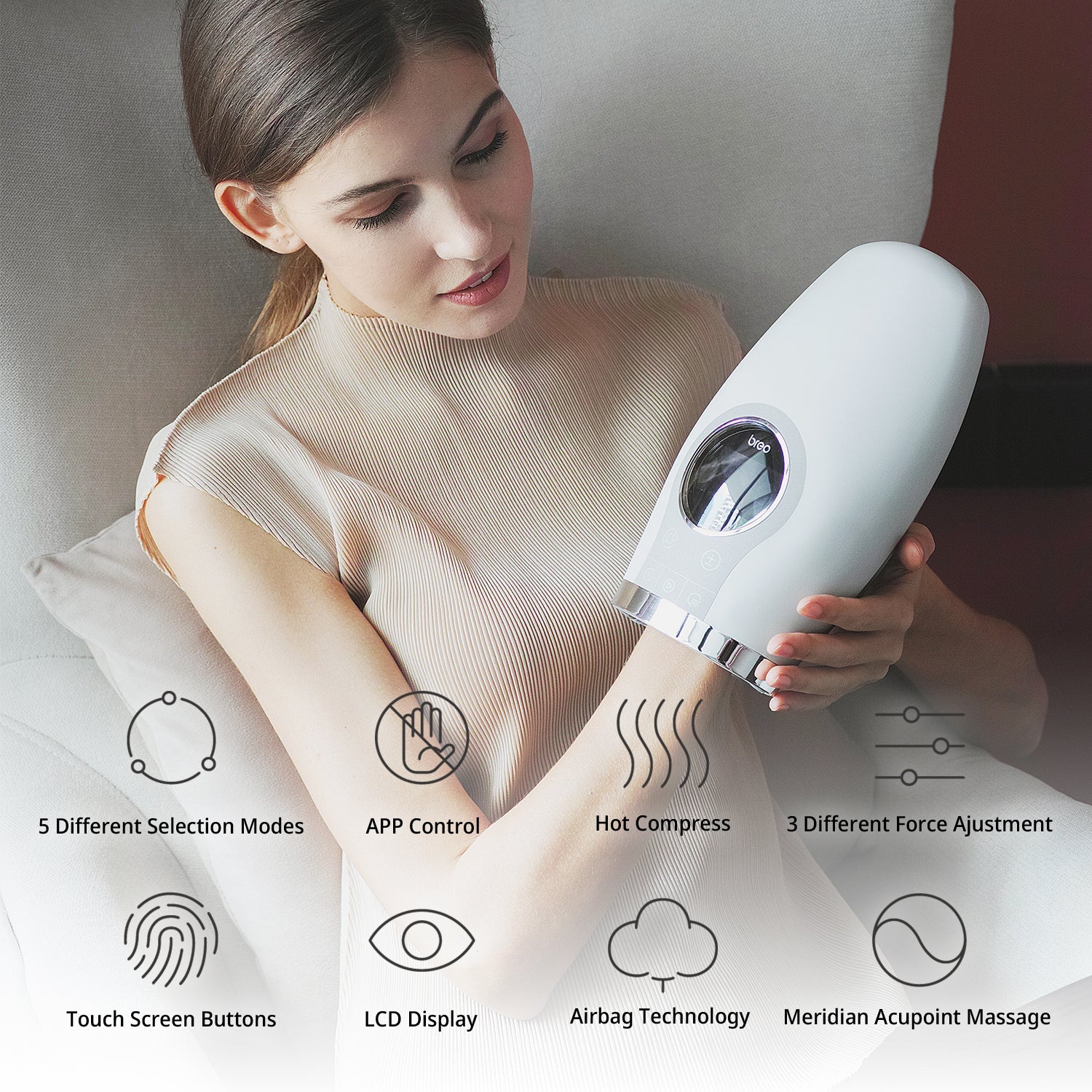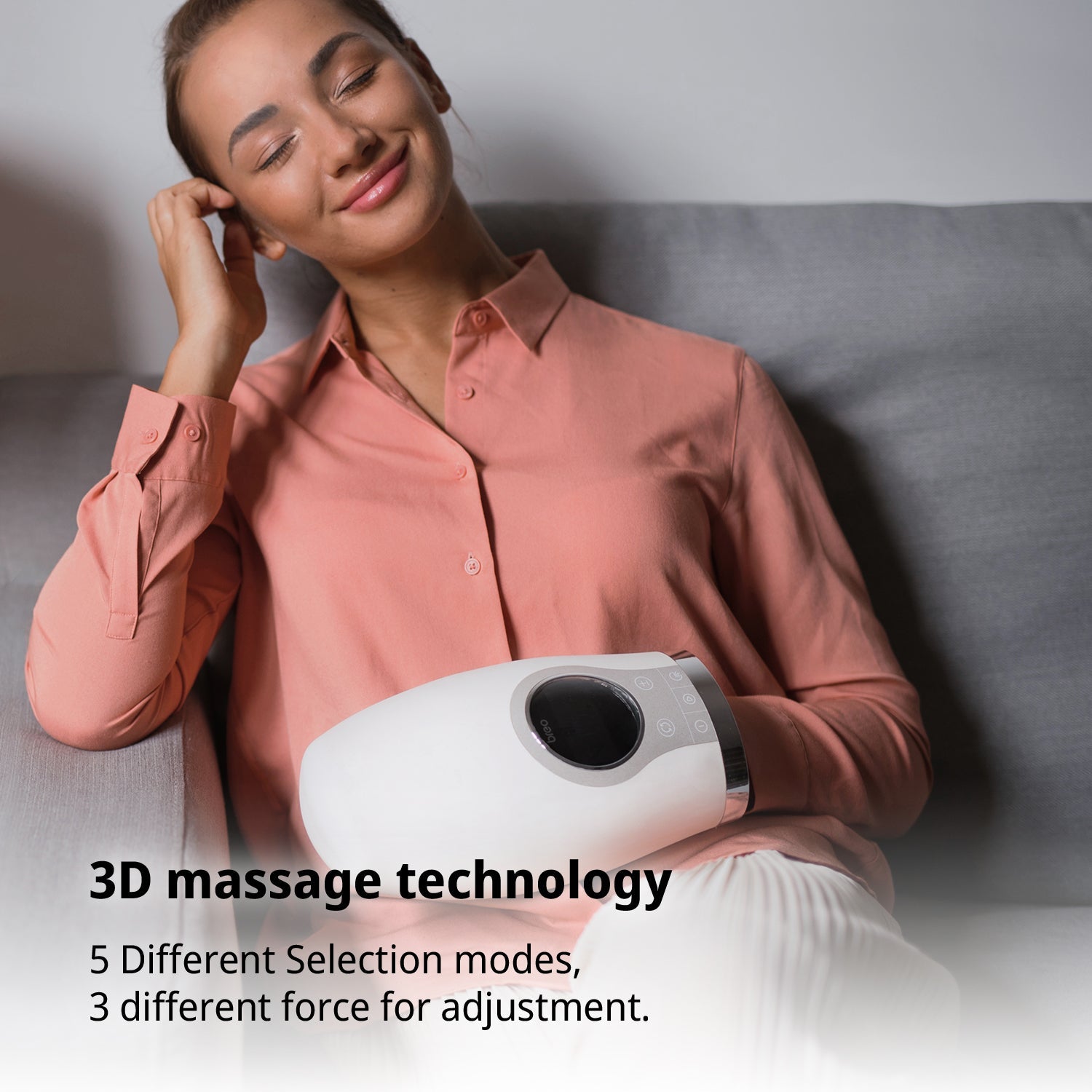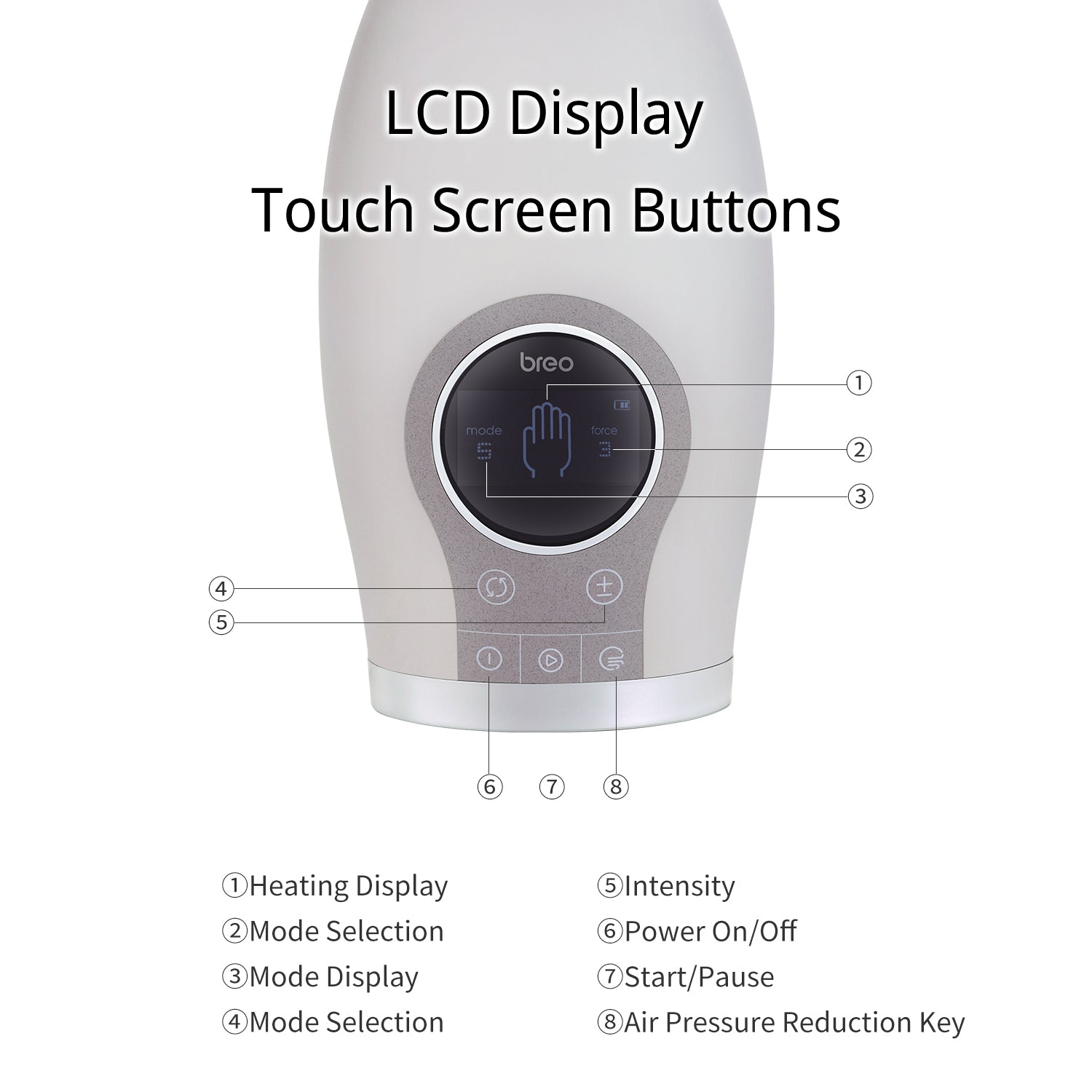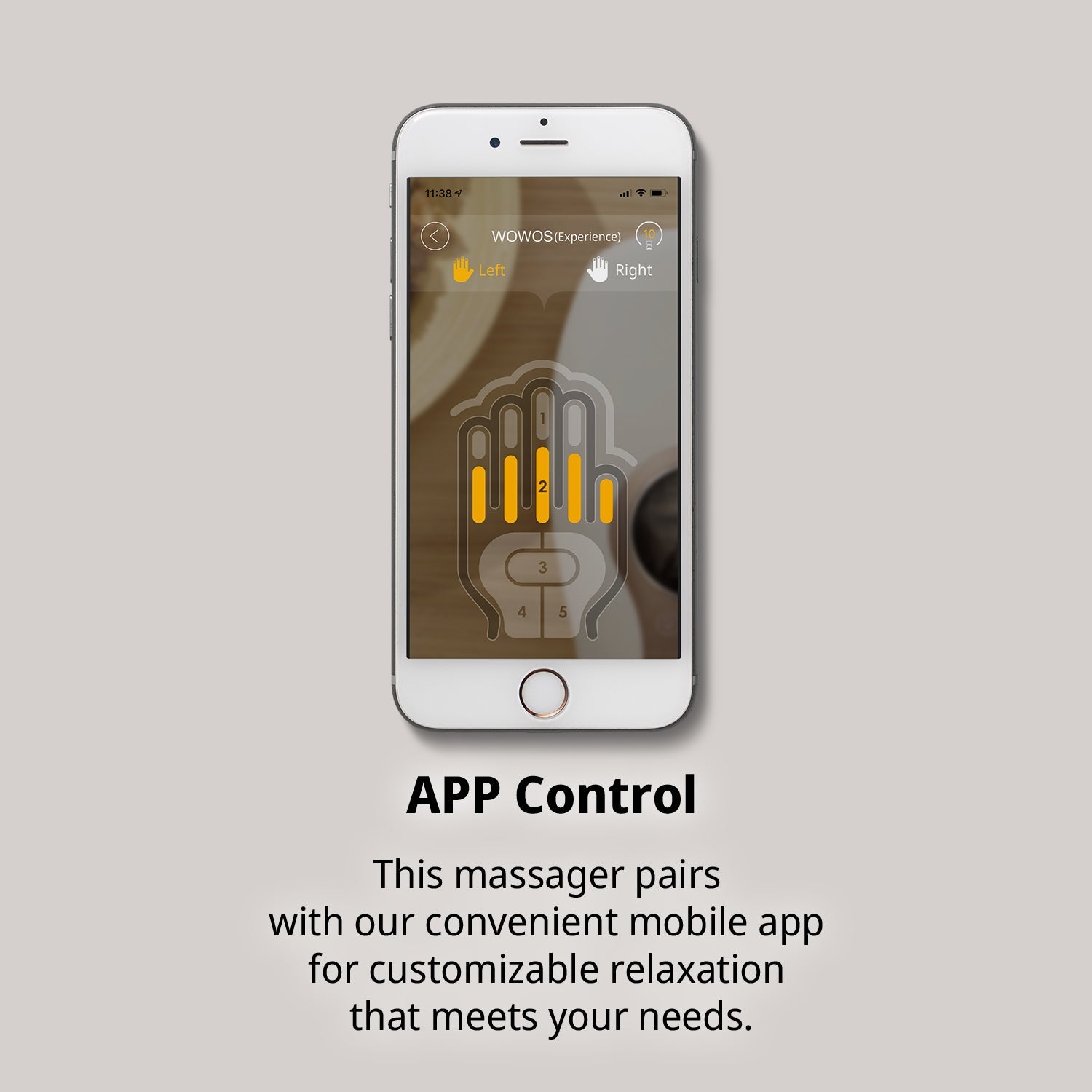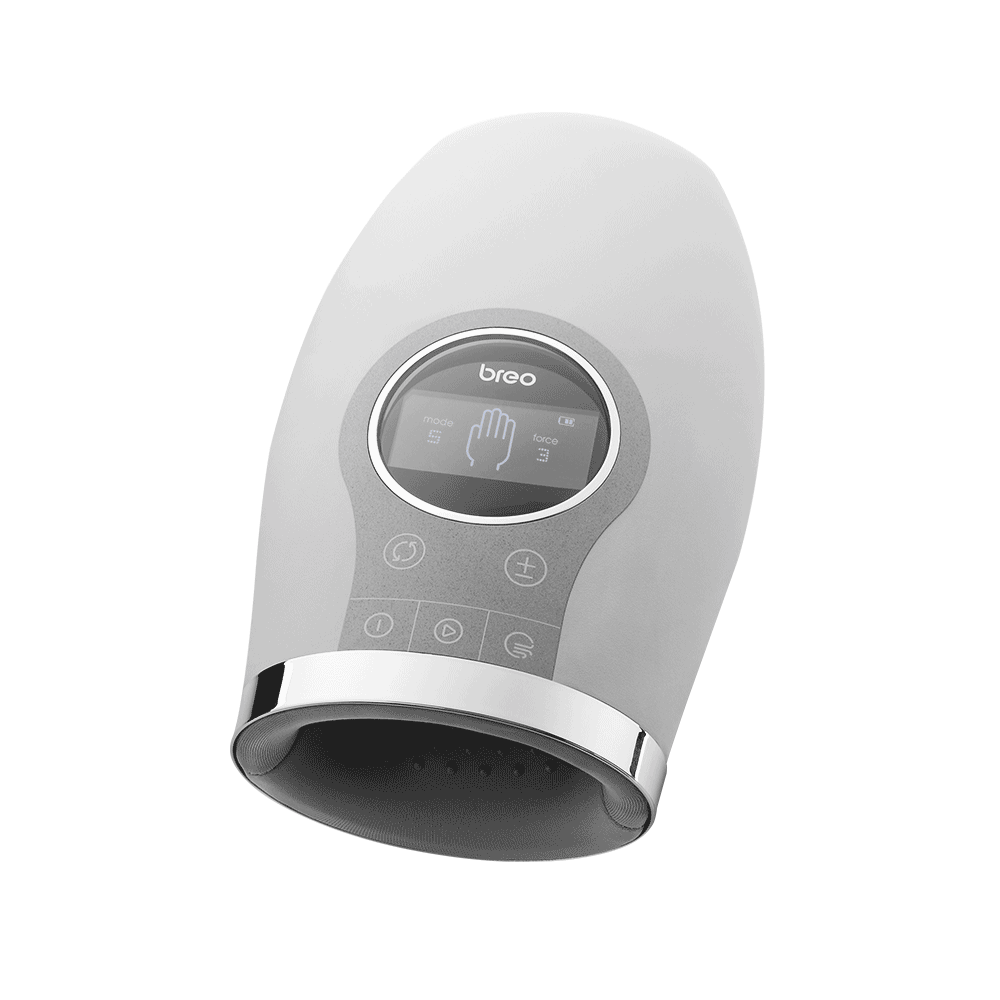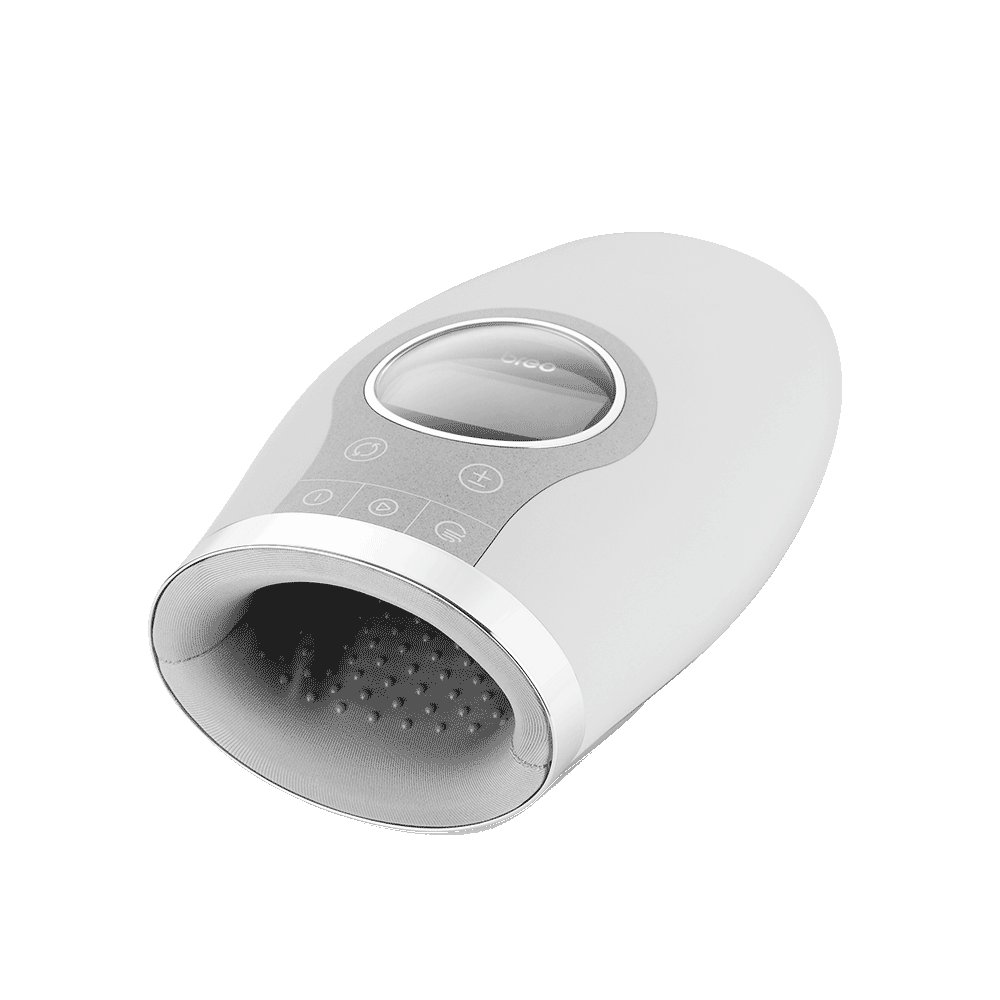 Hand massager equipped with powerful compression massage technology to combat pain 
Breo WOWO S Hand Massager
Free Standard Shipping | 30-Day Return | One-Year Warranty 

Breo WOWO S professional electric hand massager combines air pressure and heat compression technology to knead the entire hand and palm to stimulate the acupoints with a waving rhythm, increasing circulation, and relieving the hand and fingers of any soreness, numbness, or stiffness and symptoms of carpal tunnel.

You can personalize your WOWO S by using Breo APP, 5 default massaging modes aligned with 3 different intensities and the customizable mode can be set as you wish.

Powerful relief of daily pain and strain.
Your hands do a lot for you. Relieve their achiness and protect against joint pain with the WOWO S. With a sleek design and dynamic node technology, this hand massager effectively compresses the entire hand and palm. It stimulates acupoints with a waving rhythm and multiple air bags. Benefits include increased circulation, soreness relief and reduced stiffness, numbness and symptoms of carpal tunnel.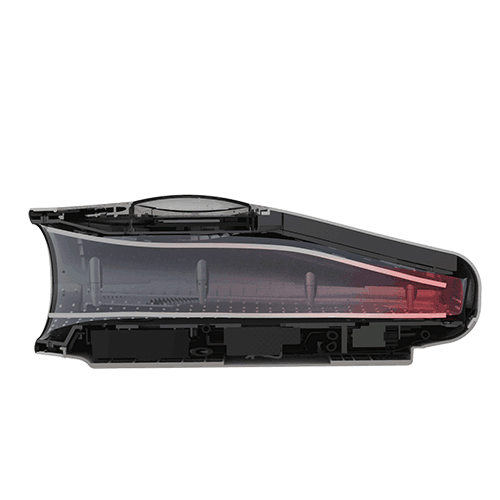 In-Home Reflexology.
Science-backed compression pampers hands.
WOWO S is built to mimic reflexology and provide the same great benefits you would get by going to a reflexologist. The device applies pressure to specific areas of the hand that promote total-body wellness and relaxation. Also breo is a FDA approved manufacturer under therapeutic electric massager.
Heat Therapy Massage.
Find healing faster with just-right heat.
This device is equipped with thermal power to warm up cold, stiff joints. As extremities, fingertips often experience poor circulation. Improve blood flow with heat therapy to soothe joints faster, reduce hand fatigue and soreness, relieve symptoms of carpal tunnel and promote relaxation.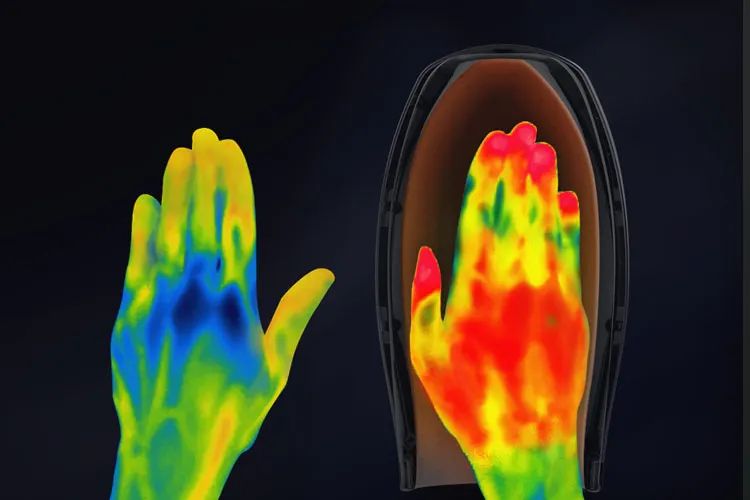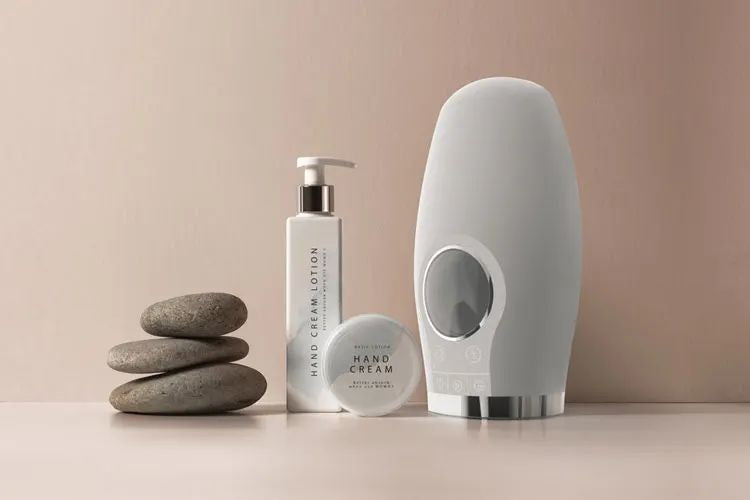 Enjoy Added Benefits.
Combine WOWOS with your favorite hand lotion.
WOWO S comes with plastic gloves so you can use it with your hand lotion and unlock even more benefits. The heated massage technology of the device will encourage better absorption of your lotion to fight dry skin and treat mild to moderate wrinkles.
App Control.
Easily adjust massage settings with the Breo App.
This massager pairs with our convenient mobile app for customizable relaxation that meets your needs.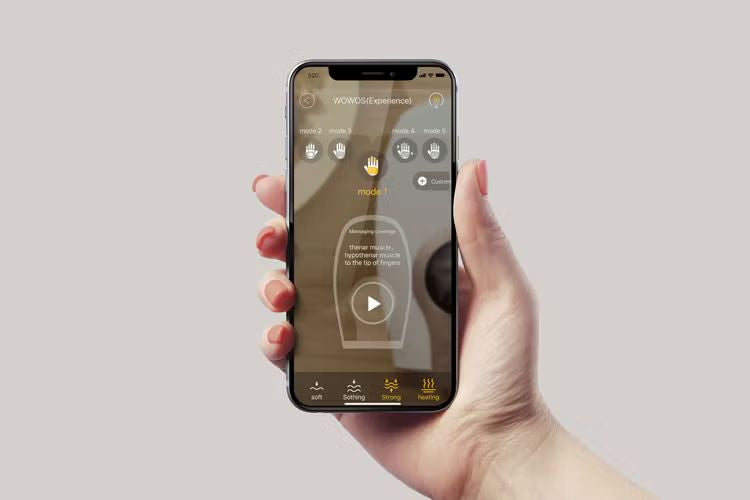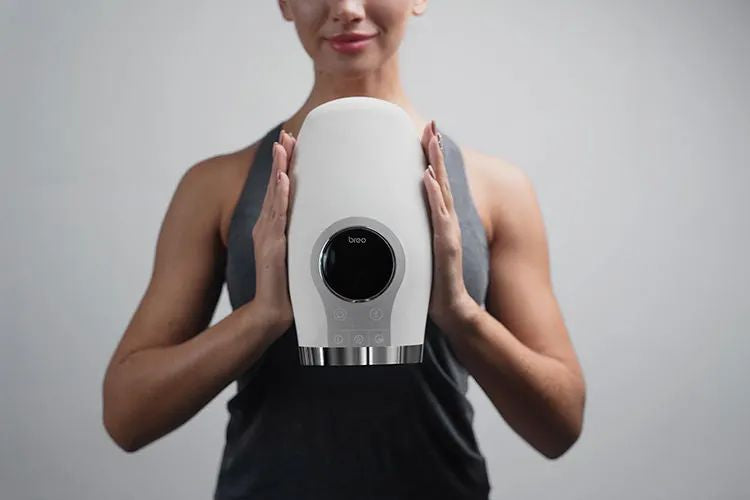 Patent-Protected Innovation.
The best in at-home massage.
The Breo WOWO S is a patent-awarded product that allows for a greater compression without losing crucial comfortability. The separated airbags are unique to our product and inflate and deflate pressure independently for gentle pain relief. Its 2-hour battery life provides convenience.
PRODUCT NAME:
breo WOWO S

MODEL:
wowos

BATTERY LIFE:
2 hrs

MATERIALS:
fabric / ABS / PU

COLOR:
white / grey / chrome
CHARGING TIME:
2.5 hrs

INPUT:
5V⎓

NET WEIGHT:
700 g

CHARGING PORT:
micro USB

FEATURE:
APP control
DIMENSION:
L9.96 x W5.71 x 3.86 (in)

BATTERY CAPACITY:
2300 mAh
ACCESSORIES:
adaptor / charging cable / gloves

POWER RATING:
5 W

WARM COMPRESS
102 - 108°F
Q: How to connect Breo App with WOWOS?
A: Please follow the below instructions to connect the massager with your phone or tablet.
1. Download and install Breo app from Google Play Store for Android devices, or App Store for iPhone or iPad.
2. Bring your mobile device near the WOWOS Hand Massager.
3. The massager will automatically go into pairing mode once it is turned on.
4. Turn on "Bluetooth" on you mobile devices.
5. Open Breo app, go to "More Products". Your massager will show up on screen in a few seconds. Tap "Confirm" to connect.
6. Now you can personalize your massaging experience with your WOWOS:
1) Tap on the hand icons to switch mode.
2) Tap "heating" to turn warm compression ON/OFF.
3) Select from "soft", "soothing" or "strong" for different intensities.
4) Tap on the icon on upper right corner to customize the working duration (15min, 10min, 5min).
7. Enter customization mode by tapping "custom". Select "left hand" or "right hand" accordingly. Tap on the numbers (1-5) to customize massage areas.
8. Tap the backward icon on top left corner twice to disconnect.